We chatted to co-creators of the production company Bunny, Rachael Spence and Lisa Hammond while the two were getting ready to perform at the third venue of their Still No Idea tour. Inspired by the uncensored words of the public, it comes as a sequel to the 2009 hit comedy show, No Idea, in which the pair seek a narrative for their show and turn to the public for ideas, only to discover that the public generally wrote Rachael as the adventurous protagonist while keeping the differently-abled Lisa safe on the side-lines. This year they're back to reveal what's changed since then and what hasn't.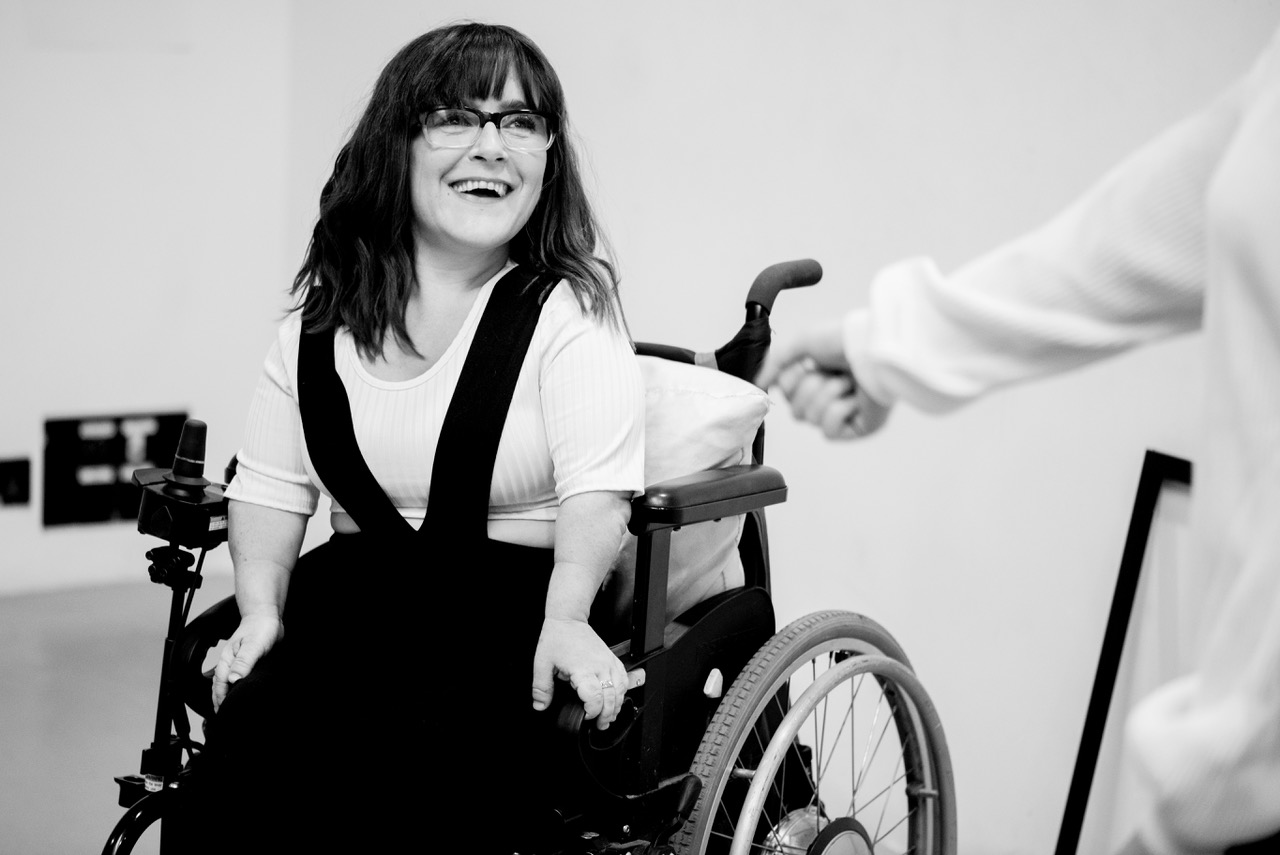 How have the first few venues on the Still No Idea tour gone?
R: Really good, we've done Liverpool and Manchester, so we were up north for the first two and now we're back down south doing venues in Surrey. It went really well up north; we love being up there.
Before you did No Idea, when your careers in acting intertwined, did you know straight away that you wanted to work together?
L: We met as actors on a show for another theatre company, doing a world tour of a theatre piece and that tends to bond you and you tend to find your people. It was a natural development of our friendship really.
R: We've got very similar dark tastes of humour, and we really enjoy the liveness of theatre and performance as well. That's what we noticed about each other.
L: We noticed that we really liked playing together in certain scenes that we had in that specific show and over the years we became more interested in what it would be like if we instigated something ourselves.
R: And then we moved on to working together and setting up our company.
Was your company name always going to be what it is?
R: No, we had loads of discussions about the name, and suddenly this name Bunny was really apt for us, because it's often used as a derogatory term for a woman, like 'she's got a lot of rabbit, she's got a lot of bunny.' We were like 'right, let's reclaim it then.' We have got a lot of bunny and that's how we make our work, by talking and chatting and noticing things that are going on in the world.
The shows on this tour are relaxed performances.
R: We think that all theatre is, whether you want it to be or not. There's always going to be someone in the audience who needs to go to the loo, phones are always going to go off, someone always might be needing to leave for some reason, so we just acknowledge that rather than fight against it. We call it a 'relaxed environment.' That's not the same as a 'relaxed performance' where you might have the lights on. We just say at the beginning, if you need to leave at any point, that's fine, you can come back in. You can respond however you want, you don't have to sit there quietly. If you find a bit funny that you're not sure should be funny, you're allowed to laugh. We're just acknowledging what happens anyway, you can't not have a show that's like that, because it's a live experience. You can't control that.
L: And also, our relationship with the audience is very open. We are talking directly to the audience at points in the show. It's not a show where we're pretending we're not on stage or we're not in front of an audience, that's not the style of the piece.
R: But don't worry because there's no audience participation! You're not going to be picked on.
L: No, we hate that. We hate audience participation when we're in the audience so we would never do that.
Did you find it sad in any way, when you came to realise there was need for a sequel to No Idea?
L: A little bit, because it reflects where we are in the world, in particular within the themes of the show. It strikes a chord for us going 'ok, right, well, we need to have a look again, and we need to see where we're at and what has changed for the better, what hasn't, and what's stayed the same.'
R: But also on a positive note, I think the world is more ready for two women to be dark and dirty on stage and in their stories. In some ways when we made No Idea, that was a bit more unusual. So, it's a bit of both. In one way we feel like we can own that a bit more, like our stories and our darkness, and we can really push that and feel like that's ok.
L: Not that we felt bad the first time around.
Are there any characters that you've previously played in your careers who you revisit or who have influenced what you do in this current show?
L: Anything we've ever done in our careers influences every show we make, especially if you're the writer of a show – you use the skills and your palate of learning in everything you make.
R: That's part of the story in a way. It's our realisation of the characters that we get cast in. I think people can relate to that in terms of who people think they are when they first meet them. As actors, we get that all the time – we usually get cast as the mother, the best friend, the cheeky-faced person, the funny one or the straight one – I think that happens to people in life as well.
What other shows have you've seen and loved this year?
L: We really loved Ursula Martinez's A Family Outing at the Barbican. That was very up our street, and weirdly, we're touring to similar venues as her.