With the festival season taking a massive hit, partaking in mass gatherings, the worship of ancient deities, psychedelic induced nightmares and unholy carnal pleasures may be lower down on your to-do list this year. Termed by Piers Haggard – coming to prominence when referenced by Mark Gatiss for BBC Four's A History of Horror – folk horror is having a revival and is the prefect remedy for your festival fix. Initially exploring the underbelly of British folklore, folk horror has since extended its macabre breadth globally, featuring wider themes on the darker side of human existential conflict and fear of the unrevealed – the following films are a great place to start your trip into the unknown.
The Unholy Trinity
To really get to grips with the genre you need to start with the films that helped to define it. Going under the unofficial banner of The Unholy Trinity, Witchfinder General (1968), The Blood on Satan's Claw (1971) and The Wicker Man (1973) are widely regarded as the progenitors of folk horror, setting the hallmarks that can be found in later works. Taking the viewer out of their comfort zone, these films have a common focus on communities that are isolated, practicing customs and belief systems that are often violent and unforgiving yet ultimately embraced by its inhabitants. It's the dread of the unknown and the lack of understanding from an outsider's point of view that really taps into our primal fears and the complete lack of perceived control we have.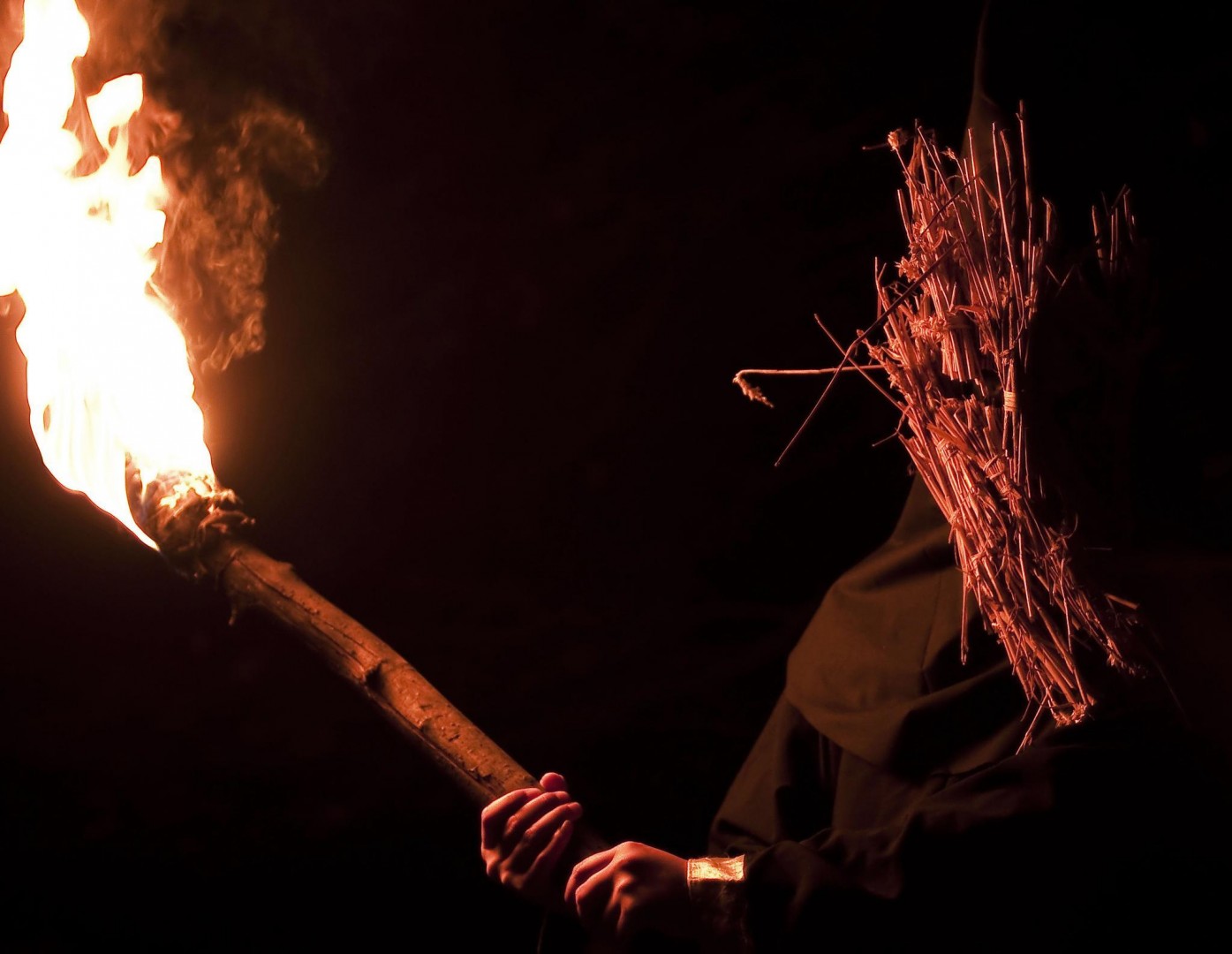 Kill List
Following two contract killers as they fulfil a dubious client's list of hits, Ben Wheatley's second feature really gets under your skin. With each hit we start to see Jay's (Neil Maskell) psyche unravel as his methods of dispatch become increasingly more violent and disturbing, with his ominous employers upping the stakes at every turn. Wheatley's Kill List (2011) takes heavy cues from earlier British folk horror, ramping up the occult elements as the film draws to a close. With Ken Loach-esque realistic dialogue and visceral imagery, Kill List is an unnerving ride that delves deeper down the rabbit hole uncovering unfathomable concepts that culminate in an ending that will leave you hollow.
The Witch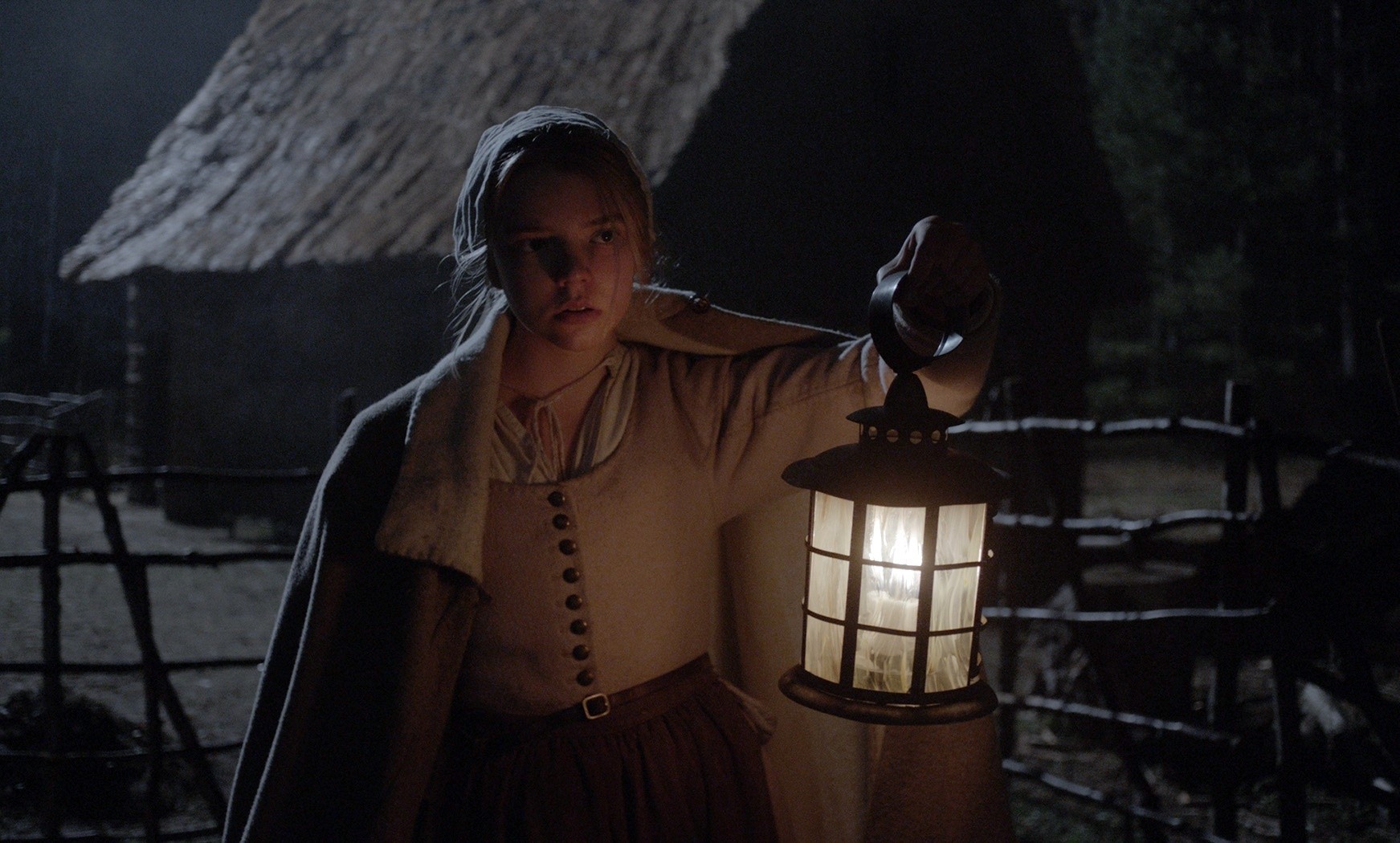 Robert Eggers' directorial debut is an absolute revelation. A highly mature piece of work that could be considered that of a veteran. Set in 17th-century New England, a banished puritan family sets up a farm by the edge of a huge, remote forest where sinister forces lay in wait. With an emphasis on authenticity (using researched dialogue and natural light), The Witch (2015) favours the slow, deep dive into the audience's fears – showing little of the terrors that hide within the forest, it leaves almost everything to the audience to decide what fates the family are meeting.
Midsommar
Ari Aster's follow-up to Hereditary shows all the hallmarks of classic British folk horror. Unfairly accused of emulating The Wicker Man, Midsommar (2019) basks in its own ideas and mythology as troubled couple Dani and Christian (Florence Pugh and Jack Reynor) travel to Sweden to visit their friend's rural hometown for its fabled midsummer festival. Gleefully leading the viewer into a false sense of security, Midsommar subverts classic horror tropes by shooting almost exclusively in daylight, shielding you from the intentions of the bizarre and terrifying customs of the inhabitants. Again, with any good folk horror, it's all about drip-feeding the audience, letting their imaginations run wild and skewing their understanding as to why this is all happening.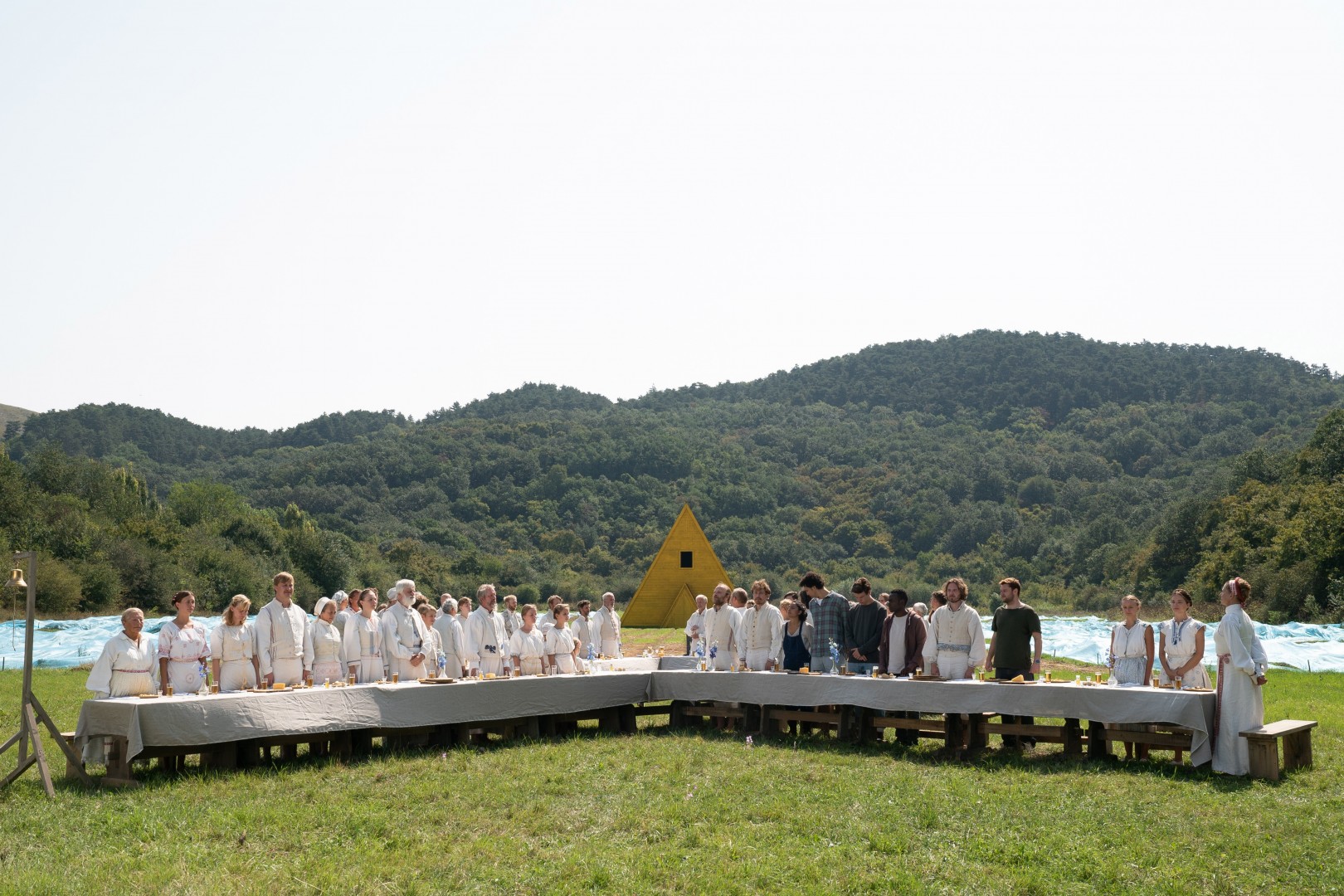 The Wailing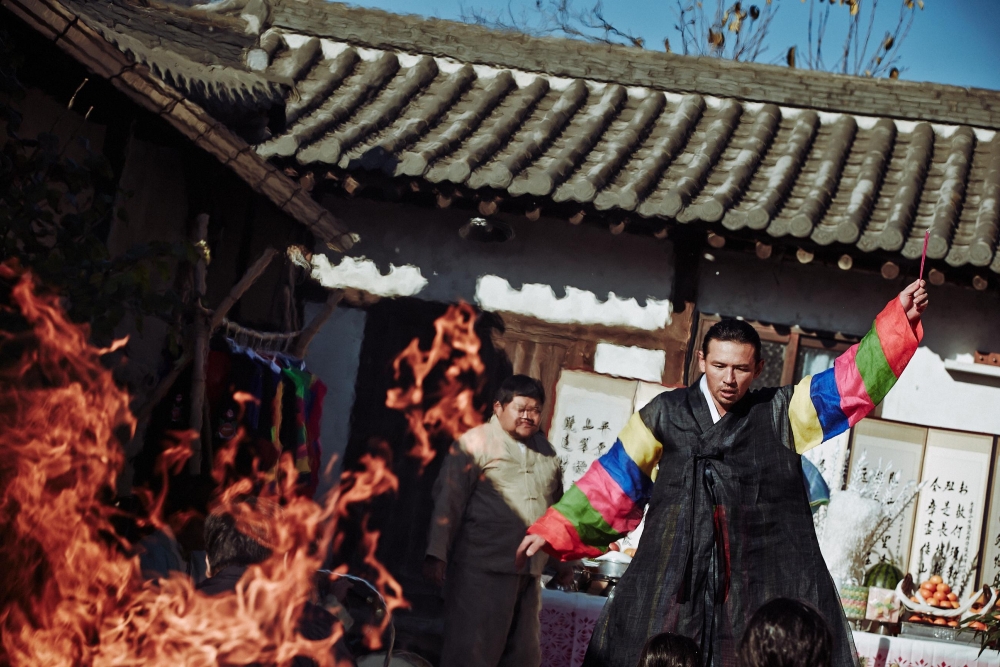 When a string of brutal murders starts to cause mass hysteria in a rural Seoul suburb, local detective Jong-goo (Kwak Do-won) suspects an elderly stranger from Japan. The Wailing (2016) takes the sentiments of British folk horror and injects its own folklore into the mix, it completely upends the tropes by blurring the lines between mystery and full-blown supernatural horror. As a viewer you're in constant duality as the evidence supports multiple theories of rational and irrational fear that has one hell of a payoff – the main question after the credits roll will be whether you can handle what you've just seen.
Hereditary
Aster's second entry is his directorial debut, a highly effective and creepy-as-hell film that marked the arrival of a contemporary horror auteur. Hereditary (2018) employs time and patience to lure the audience into its sinister goings on before unleashing an utterly batshit finale that had audiences divided right down the middle. Featuring a powerhouse performance from Toni Collette as Annie, Hereditary's themes of grief, loss and the weight of family legacy are laid bare as the audience traverses strange scenarios and uncovers disturbing revelations about Annie's family history, leaving the neck hairs standing.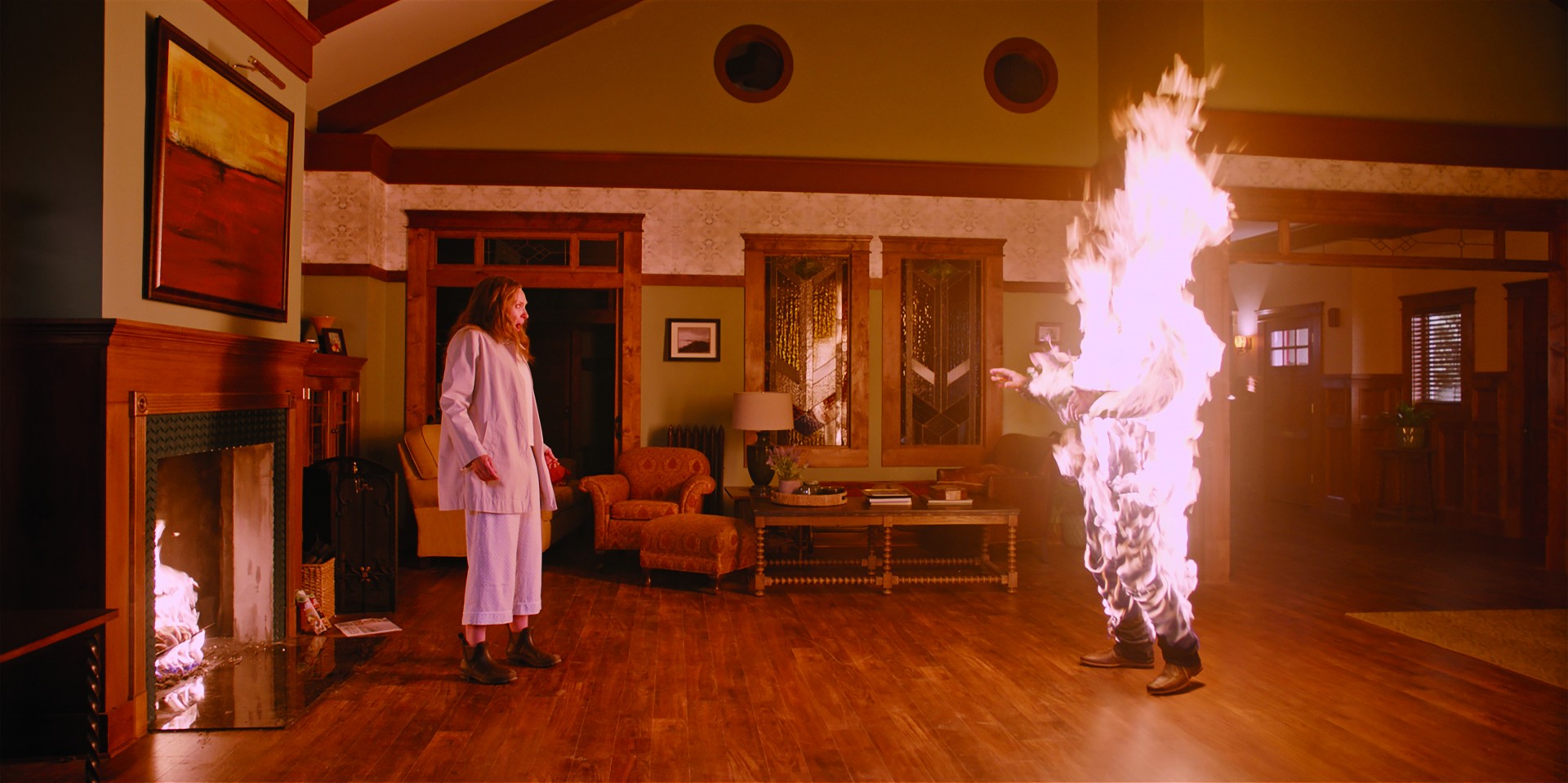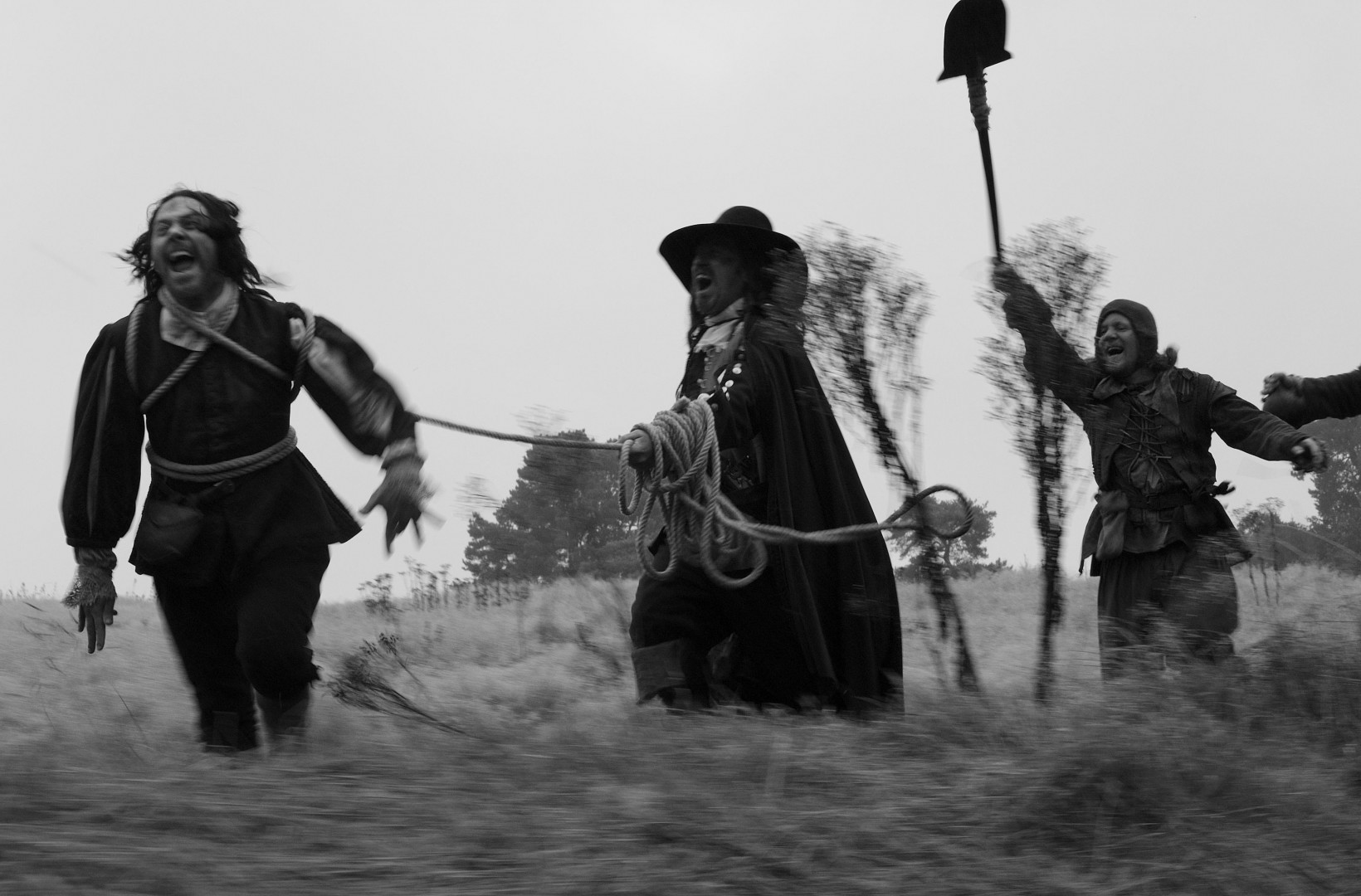 A Field in England
Ben Wheatley's second foray into folk horror wears its influences proudly on its sleeves. Shot in glorious black and white, the story follows a group of deserters during the mid-17th century English Civil War, fleeing from a battle through an overgrown field. Captured by an alchemist, the men are forced to help him search for hidden treasure that he believes is buried in the field. Utilising its single location to create a sense of isolation physically and metaphorically – coupled with the main cast under the influence of some seriously strong hallucinogens, A Field in England (2013) revels in absurdity and unknown terrors – it is the very definition of a trip, willing you to ride along regardless of whether you want to or not.