When it comes to film, Britain has always done things their own way. Often trading (and in some cases amalgamating) fantastical sentimentalities of Hollywood fare for a more unbridled snapshot of life in Britain through social realism, pitch black humour and honest accounts of any given era. Britain tends to have a more 'warts and all' approach to its filmmaking, highlighting the best (and worst) of life on the isles. Showcasing cultural diversity and genre-spanning pictures, I take a look at some of the great British films that have inspired me and represent the traits and idiosyncrasies of our culture. Capturing Britain in all its wondrous, unique and unrestrained glory across the decades, these are the films that could have only ever been made here.
Ken Loach's unflinching look at the life of a young working-class boy growing up in Yorkshire is both beautiful and bleak. Tormented and abused in his home and school, Billy Casper (David Bradley) finds solace from his harsh reality when he befriends and starts to train a kestrel he finds on a nearby farm. Loach compassionately portrays working-class life during the 60s, all the while highlighting the limited career options then available to lower-class, unskilled workers in regional Britain. Despite the glorious, almost never-ending landscapes wonderfully captured thanks to sublime cinematography, Kes is as much about escape, or longing to escape a life that has essentially already been paved for Billy.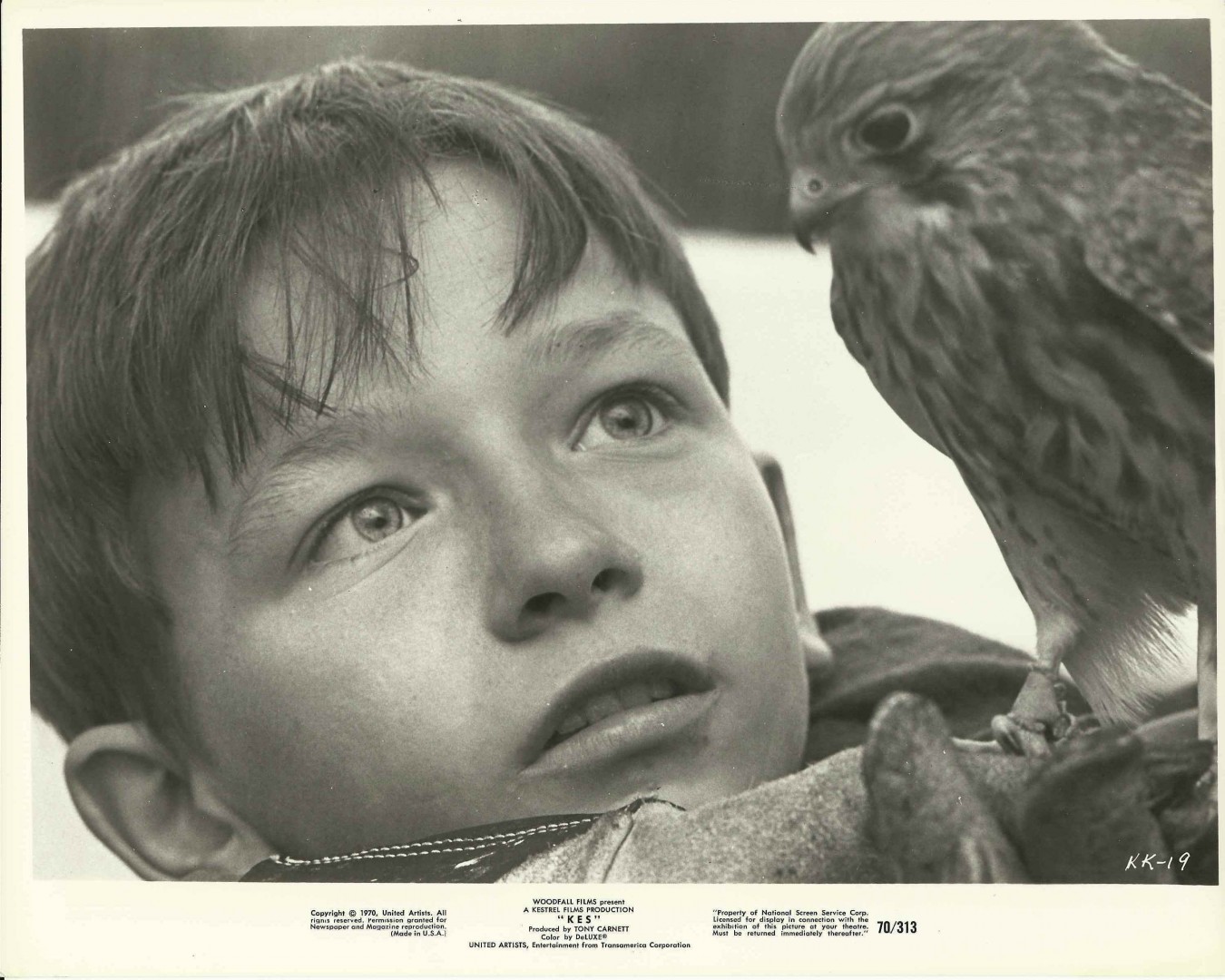 Kes © United Artists
When Trainspotting was released in 1996, it lit a fire under the British film industry, propelling it into the world's consciousness – this is when the world started to take serious notice of British films and what they had to offer. Charting the exploits of a group of heroin addicts in Scotland, Trainspotting acted as an uninhabited look at the toll addition takes on their lives. Whilst Hollywood tended to glamourise (to a degree) drug use, Trainspotting quashed any notion of this. Charged by Danny Boyle's unique and almost punk directing style, Trainspotting is a landmark release of the 90s, displaying Britain (particularly Scotland) as a broken and fractured society in need of a serious overhaul – economically and culturally. It spoke to a generation of angry, despondent British youngsters who were sick and tired of having their lives and values set in stone for them.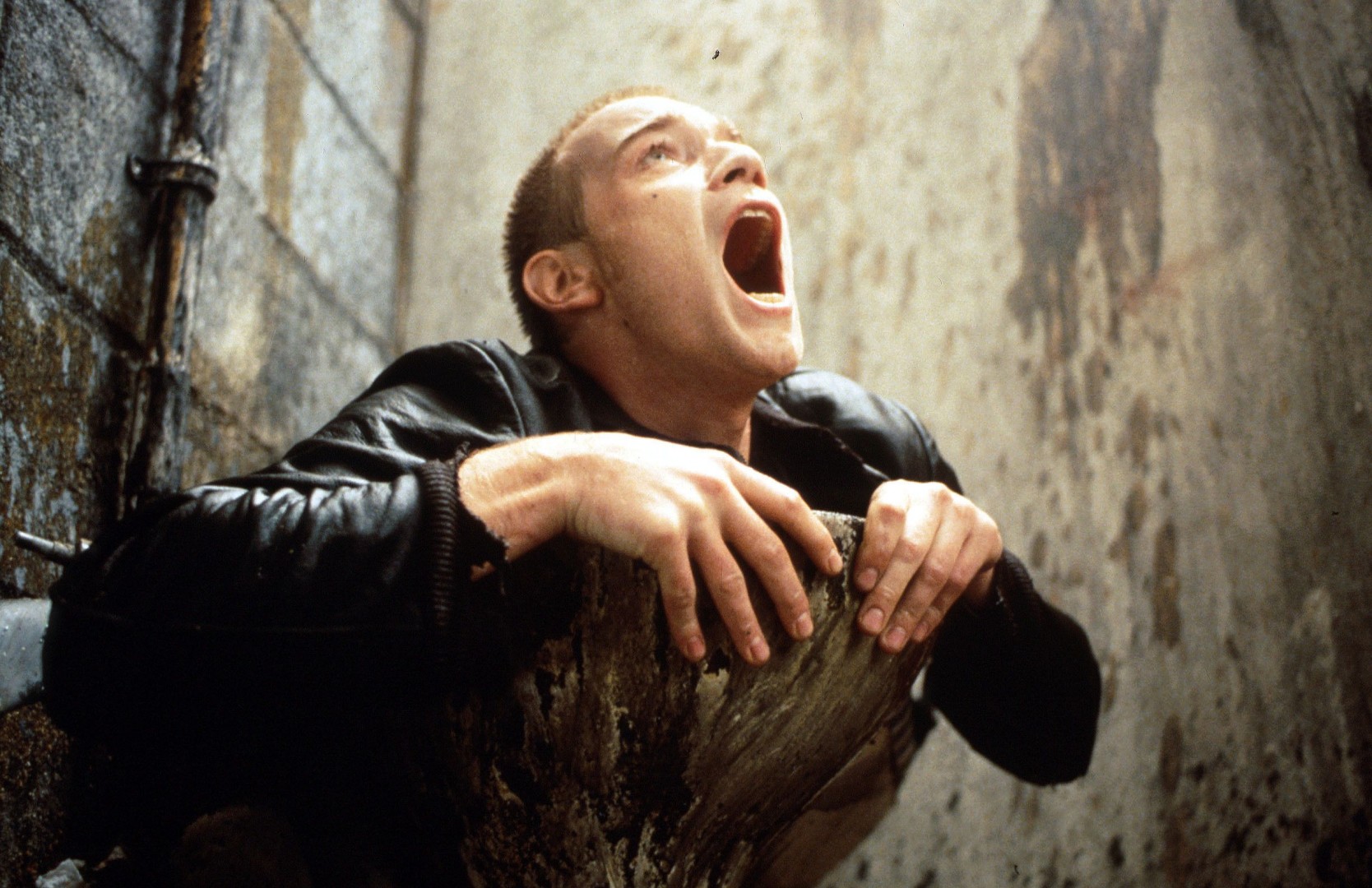 Trainspotting © PolyGram Filmed Entertainment
Withnail and I could easily act as stark allegory to growing up in Britain today. Two unemployed actors (Richard E Grant and Paul McGann) live out their days getting drunk and high in a squalid apartment in London during the end of the 60s. Yearning for a change in scenery, they set off to the countryside for a much-needed holiday. Written and directed by Bruce Robinson (who states that it is based on his own life growing up in London during the 60s) captures the essence of achieving adulthood (in this case turning 30) but with no direction on where to go thereafter. Regarded as one of the finest British films ever made, Withnail and I is littered with quotable one-liners, and truly memorable characters have gained it a huge cult following – it also spawned a drinking game that even hardened, well-seasoned boozers would find hard to keep up with.
Withnail and I © HandMade Films
Up until very recently, growing up male meant that you had to act a certain way if you were ever to make it in your life. This Sporting Life bottles this mentality so accurately, displaying the blight of toxic masculinity that plagued young British men (which has only recently started to be addressed and discussed) as we follow Frank Machin's (Richard Harris) rise on the rugby pitch, earning him unprecedented celebrity status and all the perks that go with it. Much a story about failure masked by celebrity success – a fitting allegory for today's Instagram generation – Frank's off-pitch relationships don't fare so well as his advances on his recently widowed landlady (Rachel Roberts) don't match the success of his rugby career, hindered by his inability to separate his expected sense of entitlement or display his affections in a compromising way.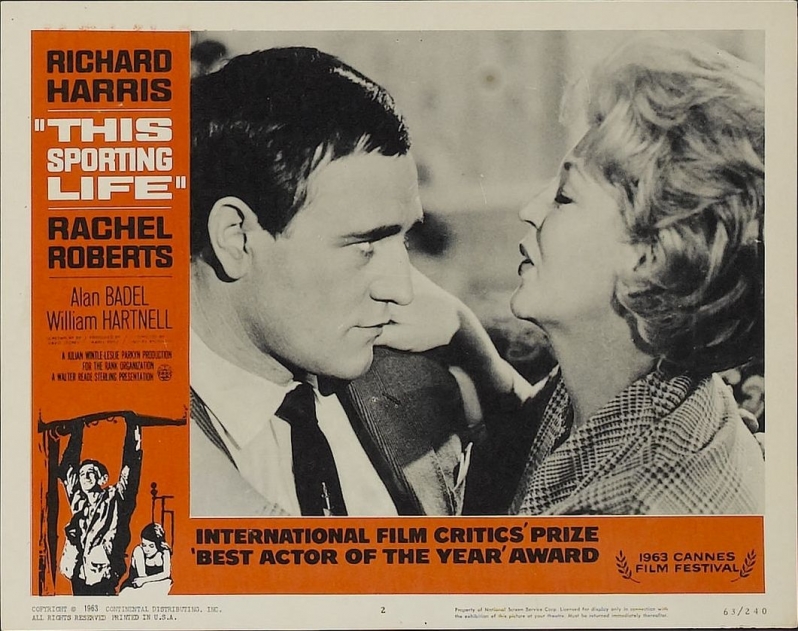 This Sporting Life © Rank Organisation, Janus Films
Shane Meadows is an auteur of British social realism, with his films tackling personal, semi-autobiographical experiences of his life in Uttoxeter, Staffordshire, and it doesn't get more authentic than This is England. Set against the backdrop of Thatcher's Britain in the early 80s, Shaun (Thomas Turgoose), a troubled boy who lives with his widowed mother, makes friends with a group of skinheads. As much as the film is about racial tensions in Britain during this period – with a focus on the skinhead subculture (which has its roots in 1960s West Indies culture) – and how it was adopted by far-right white supremacists, it's also about finding a calling, a sense of belonging in a nation broken by social, cultural and class divides. It's an intimate portrayal of England with Meadows citing similarities to his own experiences of growing up.
Three Flavours Cornetto trilogy (2004-2013)
It would be unfair to single out any one of Edgar Wright's and Simon Pegg's Cornetto trilogy films as they all showcase a unique side of British culture. Whether it's the sanctuary of the elusive pub lock-in to survive a zombie apocalypse in Shaun of the Dead, the rural idiosyncrasies in Hot Fuzz, or the pursuit of nostalgia and lost youth via a colossal pub crawl in The World's End, there is no denying the Three Flavours Cornetto trilogy's 'lightning in a bottle' approach to capturing British culture, despite the fantastical elements on offer. Every scene is crafted with love and care in these films, using decidedly Hollywood concepts with very British dialogue and humour and cultural references – it showed the world that Britain could sit alongside the big guns of Hollywood whilst maintaining British sentimentalities for its home audience.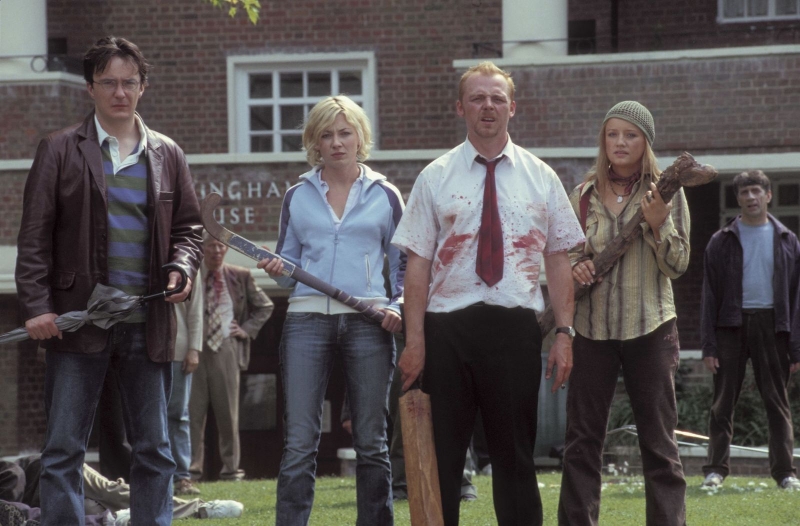 Three Flavours Cornetto trilogy, Shaun of the Dead © Universal Pictures
Speaking to a whole generation of British women in the 80s, Lewis Gilbert's Shirley Valentine (based on Willy Russell's one-character play of the same title) charts middle-aged, bored housewife Shirley (Pauline Collins) unexpectedly discovering herself through rekindled childhood dreams and her zest for life. Shirley's husband Joe (played by Bernard Hill) is essentially in the same despondent funk, the film highlighting expectations of women and, to a lesser extent, working-class men in Britain during and prior to the 80s. It's about female empowerment during a time where women had their lives mapped out for them – get married, have kids, buy a house and so on – which earned Collins a well-deserved, almost leftfield Oscar nomination for Best Actress.
Alan Clarke's black comedy is one of those films that is purely a product of its time – Rita and Sue (Siobhan Finneran and Michelle Holmes respectively) are two schoolgirls in their final year who have an affair with married man Bob (George Costigan). Based on Andrea Dunbar's stage play, Rita, Sue and Bob too was marketed as a light-hearted romantic comedy and played for laughs the nature of Bob's intentions. It's more complex than people think though. Rita and Sue are from a deprived area of Bradford, women are seen and not heard thus justifying their need for attention. It's a film that highlights generational divide, with people of a certain age lauding Rita, Sue and Bob too as a British classic, and newer generations appalled by its predatory themes. nonetheless, it's a snapshot of what was acceptable by the British public during this time and extremely interesting to see how these themes sit with today's audiences and what can be learned from them.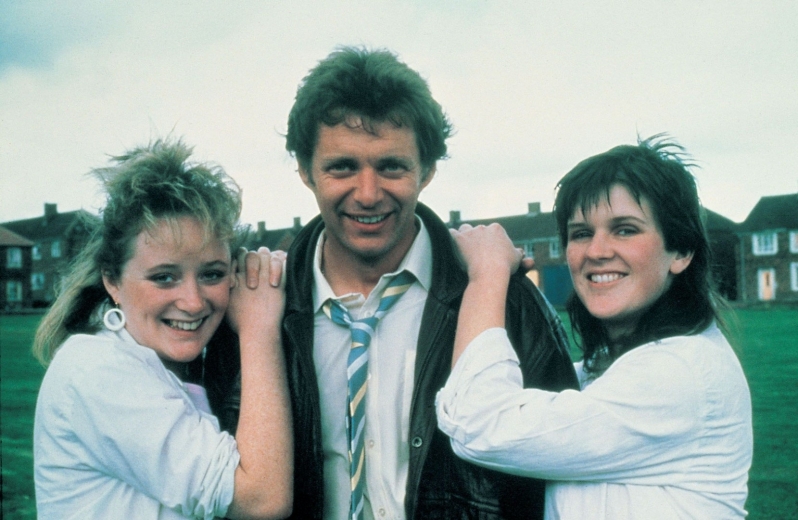 Rita, Sue and Bob too © Channel 4
Bait is a rare oddity that some have deemed a modern masterpiece. Set in a picturesque Cornish village by the sea, it tells the story of a local fisherman struggling to make ends meet amidst a turbulent relationship with 'out-of-towners' the Leigh family who occupy a seasonal holiday home. Experimental in nature, Bait is a remarkable viewing experience. Set in modern Britain yet decidedly vintage thanks to being filmed in glorious 16mm monochrome, you feel like you're watching a film from the 50s with modern sentiments, tackling themes around the class system and gentrification head-on whilst displaying unflinchingly social commentary on the current economic climate faced in Britain.
Bait © BFI
Only Chris Morris, arguably Britain's most moralistic satirist, could parody Islamic terrorism. His directorial debut, Four Lions sees four inept British Muslims aspiring to become suicide bombers in Sheffield. Whilst Four Lions is loaded with laughs (extremely dark humour that the Brits do so well) it's the more grounded, intimate moments that hit home and resonate with a British audience, whether it's singing along to Toploader's 'Dancing in the Moonlight' on their way to commit martyrdom or explaining the act of martyrdom to a child using The Lion King as a metaphor, the main antagonists can't seem to shed (do they really want to?) their British roots and upbringing. Morris has always courted controversy with his works, but under the belly laughs lay deep, though-provoking messages designed to instigate a duality in its viewer.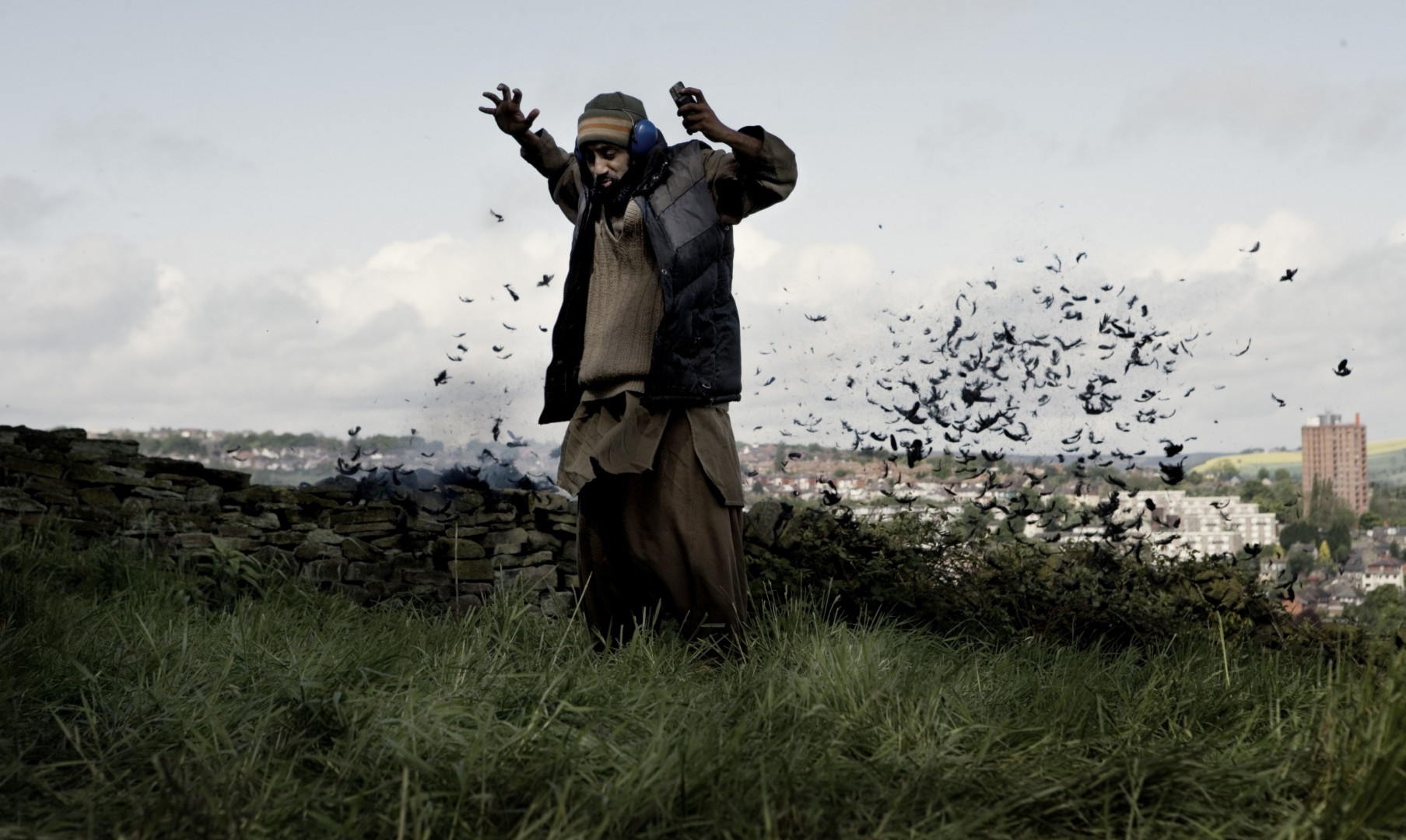 Four Lions © Optimum Releasing