Easy Rider  © Columbia Pictures 
With its roots firmly within classic western films, the road movie genre has evolved over the decades, expanding into multiple avenues within cinema.
On the surface, road movies tend to explore unforgiven (often beautiful) landscapes as their characters travel to/from a destination either by means of escape or sanctuary. However, the road movie is as much about self-exploration and laying bare social commentary – developing its characters' motives and beliefs as they travel across the wilderness on a path of self-discovery, with many a genre subsequently taking a cue from road movie sentimentalities.  
Mostly associated with the United States, the road movie (which shouldn't be taken literally) can trace its origins way back to the 1930s. The Wizard of Oz is often cited as an early example of the road movie, when, in actual fact, you'll find many depictions of what would later become the road movie genre within literature. Don Quixote (1615), The Adventures of Huckleberry Finn (1884) and Heart of Darkness (1902) all utilise a journey within its narrative to keep its characters 'moving'– with the latter acting as the main source of inspiration for an unconventional take on the road (and war) movie in Apocalypse Now (1979).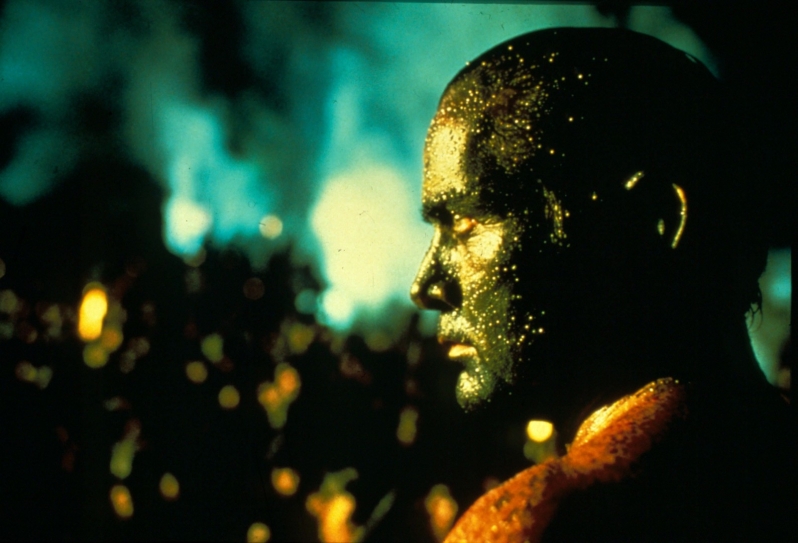 Apocalypse Now © United Artists
In its early years, road movies were generally wholesome affairs but as we moved into the '60s and '70s (with the Vietnam War having a hefty influence on the cultural landscape) the focus shifted to mainly heterosexual white males, often concerning an existential crisis of sorts which used themes of rebellion and self-discovery, all the while employing common narratives such as a quest or an escape from the law to progress character arcs.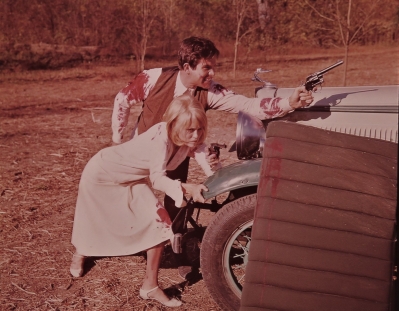 Bonnie and Clyde  © Warner Bros.
Generally, violent offerings seeped in the western, crime and noir genres, films such as Bonnie and Clyde (1967) Easy Rider (1969) Vanishing Point (1971) the underrated and often snubbed Two-Lane Blacktop (1971) and Badlands (1973) ushered in a new and unbridled take on adolescent pessimism towards the 'American Dream' through innovative and honest filmmaking – this period is generally regarded as the progenitor of the road movie as we know it today; with Easy Rider being the most recognised within pop-culture and Bonnie and Clyde popularising the 'outlaw couple' trope within the genre. The themes for the road movie are generally of their time: take the '60s and '70s, it's about freedom of choice, frustration, existentialism and self-discovery all while travelling towards a destination (literally and/or metaphorically) reflecting the sentiments felt by American youth, particularly during and after the Vietnam War. Other themes concern social anxieties and socio-political stances and are more about the inner journey rather than the physical journey which acts as a mere catalyst. It takes central characters out of their normal circumstances and essentially puts them in the wild to discover themselves for better or worse – it's about experiences.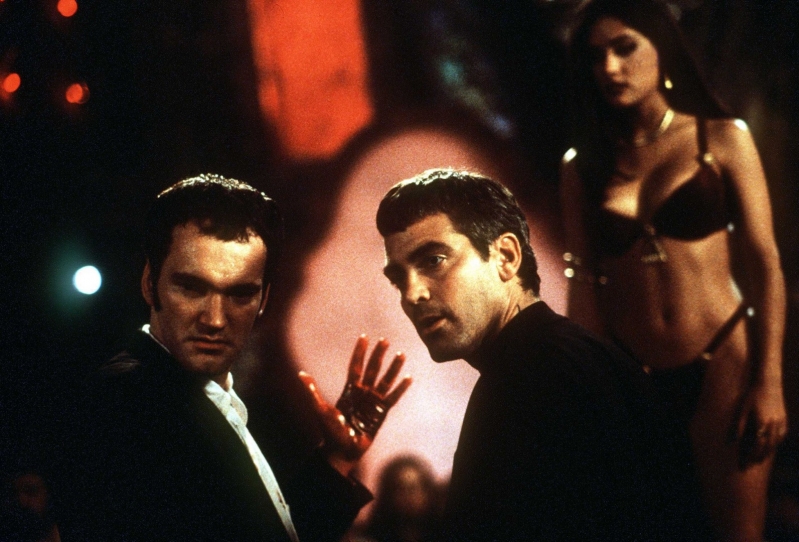 From Dusk Till Dawn ©Miramax Films 
During the '80s, American road movies in particular, started to expand into other genres. Comedy was prevalent, the likes of The Blues Brothers (1980), The Cannonball Run series (1981-89), National Lampoon's Vacation series (1983-2015) and Planes, Trains and Automobiles (1987) to name a few, all using classic road movie themes in tandem with comedic set pieces. We started to see road movie influences infiltrate the horror genre more prominently with a unique take on the slasher trope in The Hitcher (1986) and vampire film Near Dark (1987) sticking more closely to traditional hallmarks of classic road movies by examining themes of alienation, belonging and existentialism.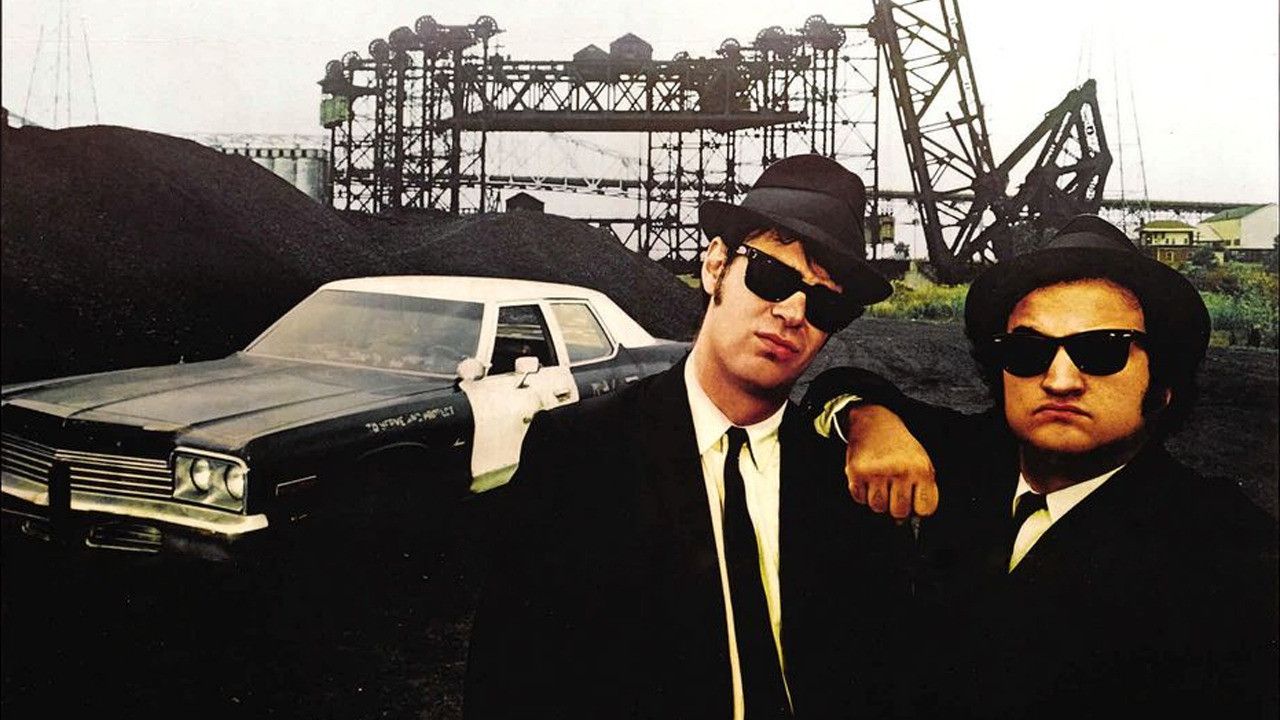 The Blues Brothers ©Universal Pictures 
As genres started to meld as we approached the end of the '80s, it became more difficult to define a road movie, with many feeling it simply entailed a journey across country (typically within a car) with any subtext lost or favoured for more commercially viable themes. When the '90s approached though, a resurgence of its more traditional concepts started to emerge thanks to independent filmmaking. The 'outlaw couple' trope made a huge comeback – Wild at Heart (1990), Thelma & Louise (1991) Kalifornia (1993), True Romance (1993), Natural Born Killers (1994) and From Dusk Till Dawn (1996) took elements of the trope but expanded on '90s social subtext.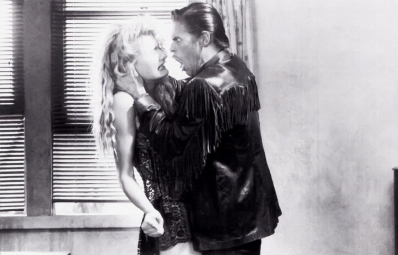 Wild at Heart  ©The Samuel Goldwyn Company 
Natural Born Killers, in particular, displays a disdain towards media coverage and anti-hero worship (that seems all too familiar these days); a literal gut-punch to the public across multiple genres such as crime, horror, action and drama. Diversity was also rife and LGBT leads started to feature, as opposed to heterosexual white males/couples; My Own Private Idaho (1991) and Australia's, The Adventures of Priscilla, Queen of the Desert (1994) proving breakouts –My Own Private Idaho is considered a landmark classic for gay cinema – for their respective communities and challenging audiences' perceptions of LGBT characters.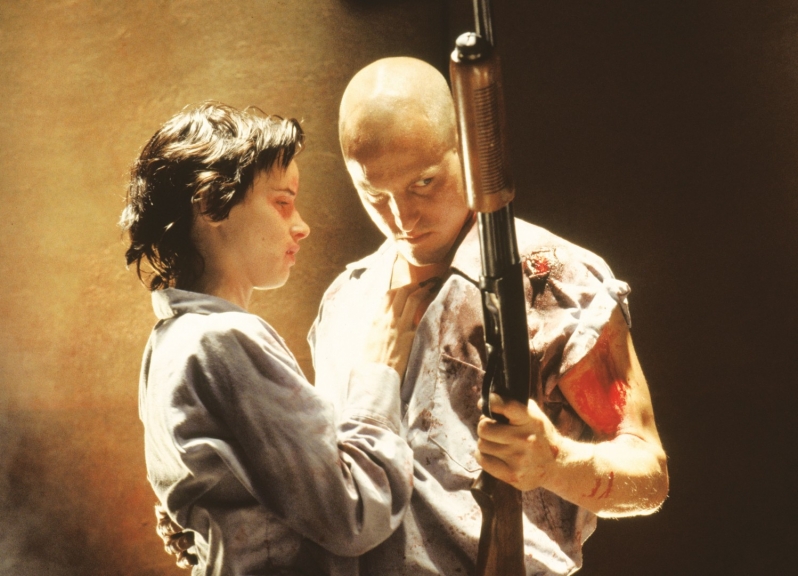 Natural Born Killers ©Warner Bros.  
Across the waters, Australia was cultivating its own, personal take on the road movie taking full advantage of the vast, desolate landscape it has to offer. Offering a polarised view of the Australian backdrop during the '70s – this was a time when Australia was striving to forge its own national film industry to rival Hollywood. Films such as Walkabout (1970) and Wake in Fright (1971) were styled more towards art cinema and, in hindsight, create a national identity through film.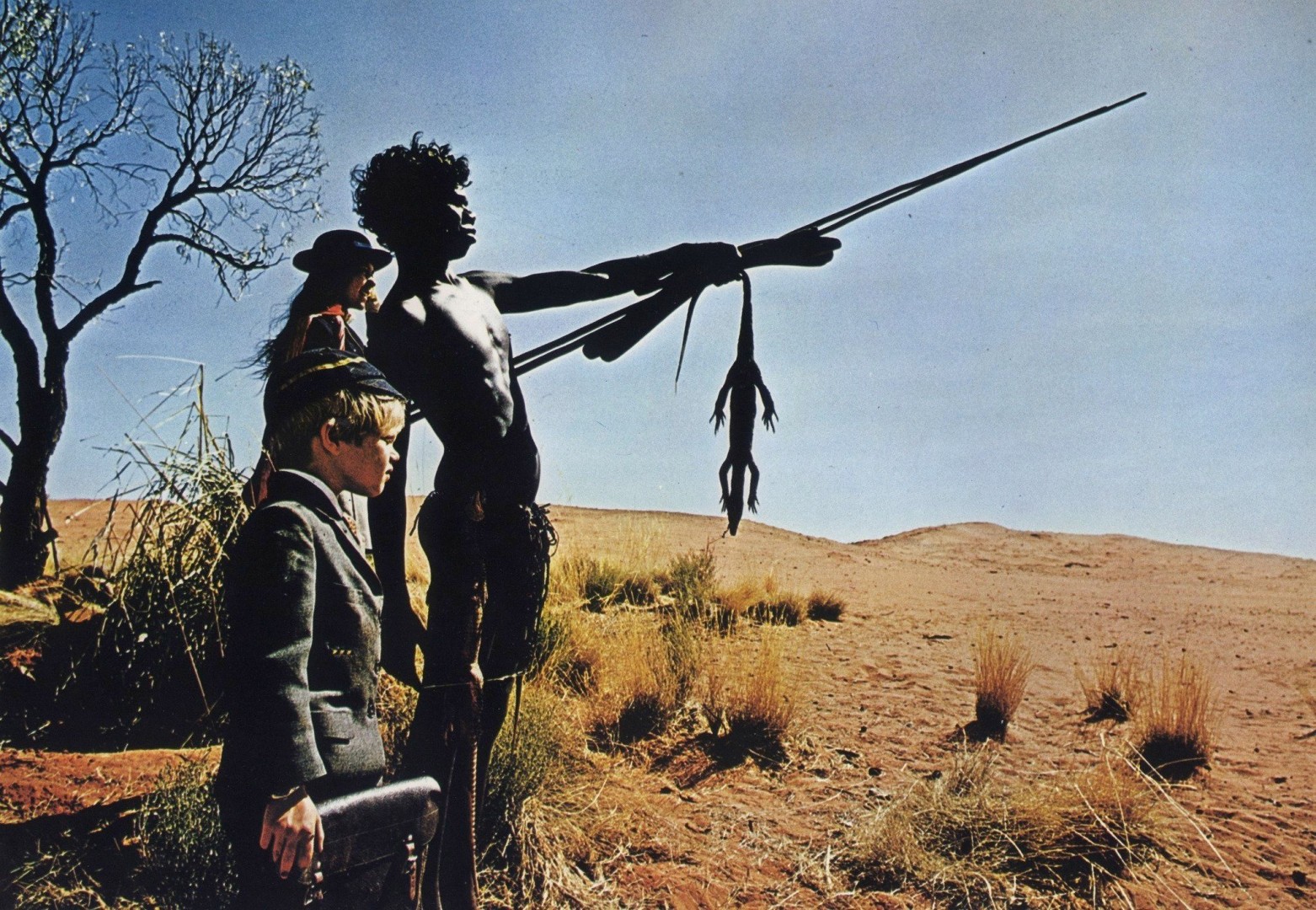 Walkabout © 20th Century Fox 
However, the road movies of Australia to really embody the sheer vastness and unrelenting nature of the outback, were the Mad Max films (1979-2015). Pitting the titular anti-hero Max Rockatansky (played by Mel Gibson and later Tom Hardy in Mad Max: Fury Road) against a whole host of unsavoury characters in a post-apocalyptic Australia, Mad Max was existentialism at its most poignant. Travelling across the country, Max has no motive nor any quest and while he is not necessarily being pursued, he is running away from his past and losing his mind whilst on the road – at the time it was considered a fitting allegory to the longing emptiness of the outback and possibly a slight on the treatment of its indigenous people by white settlers. Nonetheless, Mad Max was a huge commercial and critical hit worldwide boasting some of the most insane (and outright dangerous!) car stunts ever performed on camera – ramping up the carnage seen in Vanishing Point ten-fold – and has become a highly regarded cultural film series within the road movie genre.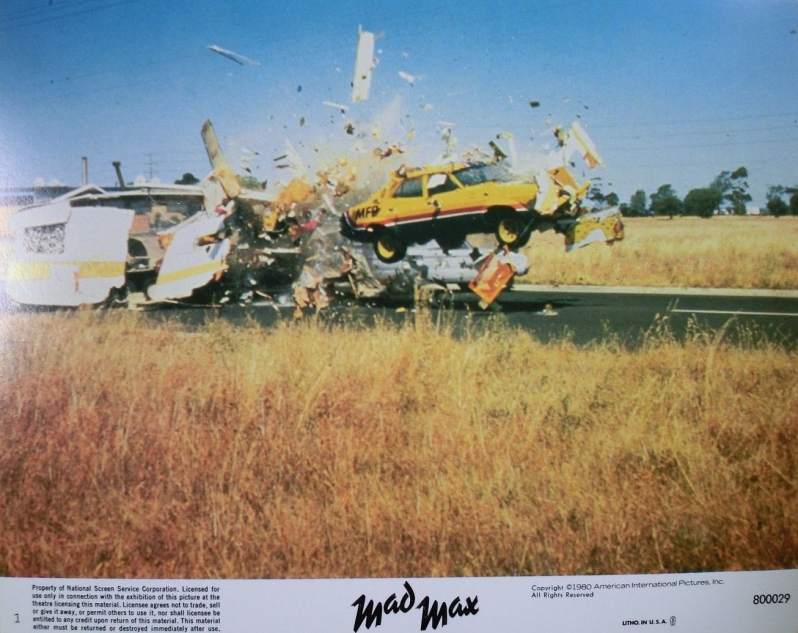 Mad Max ©Warner Bros. 
Thanks to the groundwork laid by the classics and the ever-changing attitudes within the cultural landscape (something the road movie seeks to address) road movies subsequently offer up a huge variety, spanning multiple genres and themes that cater for nearly everyone's taste – hell, even Shrek can be considered a road movie. David Lynch followed his earlier works with The Straight Story (1999); Sideways (2004), Little Miss Sunshine (2006), Borat (2006), Into the Wild (2007), Harry Potter and The Deathly Hallows: Part 1 (2010) and The Road (2015) – to name a few – all sit within different genres yet, share the same sentiments of the road movie hallmarks: it's an expansive genre that technically works best when amalgamated with person elements.  
We've all been there, on the road, lost in thought – maybe we've even had a moment of clarity or a revelation – it's these moments which are captured within road movies. Those fleeting thoughts that chip away at you if never addressed and the chance to discover things about yourself (and others) you never knew were there. With stunning backdrops – equally beautiful and daunting – the vessel and journey merely acts as exposition to propel a story or character (physically and mentally) to enhance their arc, granting the audience almost one-on-one time to reflect and ponder. This is why road movies are so important for the industry with their themes and concepts spanning multiple genres; extremely palatable and extremely poignant.