With Covid-19 having a firm grip on the world's economic growth over the past few months, the film industry took a massive hit as productions stopped and distribution methods were debated. With the hold finally loosening, how is the industry as a whole adapting to this new landscape and more importantly, how can it survive in its current stance?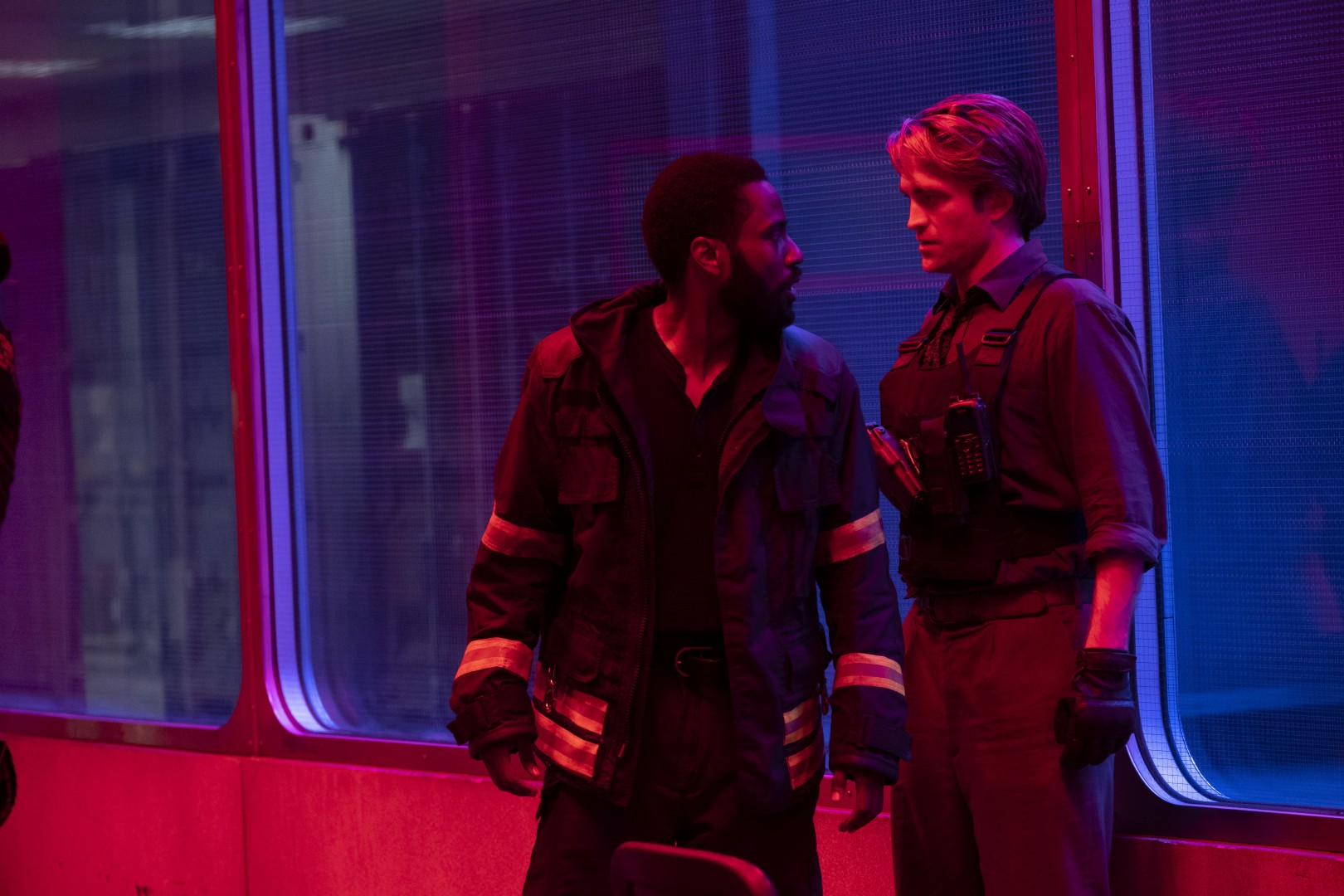 Tenet ©Warner Bros Pictures
Prior to the global pandemic 2020 was looking to be a great year in film. We had the return of Christopher Nolan with his hugely anticipated action spy-thriller Tenet, Marvel looked to kickstart phase four of their unprecedented Marvel Cinematic Universe (MCU) with Black Widow and Daniel Craig was due to reprise his role as James Bond for his final outing in No Time to Die. These were just a few of the big blockbusters that were looking to draw in large cinemagoing audiences for the summer, only for their releases to be halted. Before we knew the extent to which lockdown would impact the country, a lot of film companies quickly shifted gear and moved a lot of their properties to later in the year and stopped production on future releases. A Quiet Place Part II (another highly anticipated picture) was due to be released on 20 March, almost exactly when the UK went into lockdown, moving the release date to September of this year.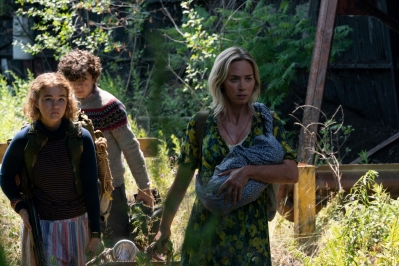 A Quiet Place ©Paramount Pictures
With cinemas starting to close their doors as lockdown took hold, there were musings within the industry as to whether scheduled releases for 2020 should be released digitally – time is money in Hollywood and keeping a property on hold loses a lot of potential revenue let alone films in mid-production. The Hunt, Birds of Prey and The Invisible Man had limited theatrical runs (being released prior to lockdown or on the cusp) and were released digitally very quickly, in some cases mere weeks after its cinema debut. Other releases early in the year prior to lockdown were fast-tracked to digital, Bad Boys for Life for example came out digitally roughly two months before the end of the usual 90-day theatrical run. For home cinema enthusiasts this was a dream come true, but for traditionalists it was concerning. Some films undoubtedly will prevail and almost certainly reignite the thirst to return to the cinema, Christopher Nolan insisted early in lockdown that Tenet would still be released as scheduled on 17 July. Of course, this didn't happen, however his faith in the passion of the cinemagoing public is commendable and relieving. Despite the necessary restrictions with visiting the cinema in future, films like Tenet will draw the crowds the industry needs and also afford some unique opportunities for cinemas to claw back revenue.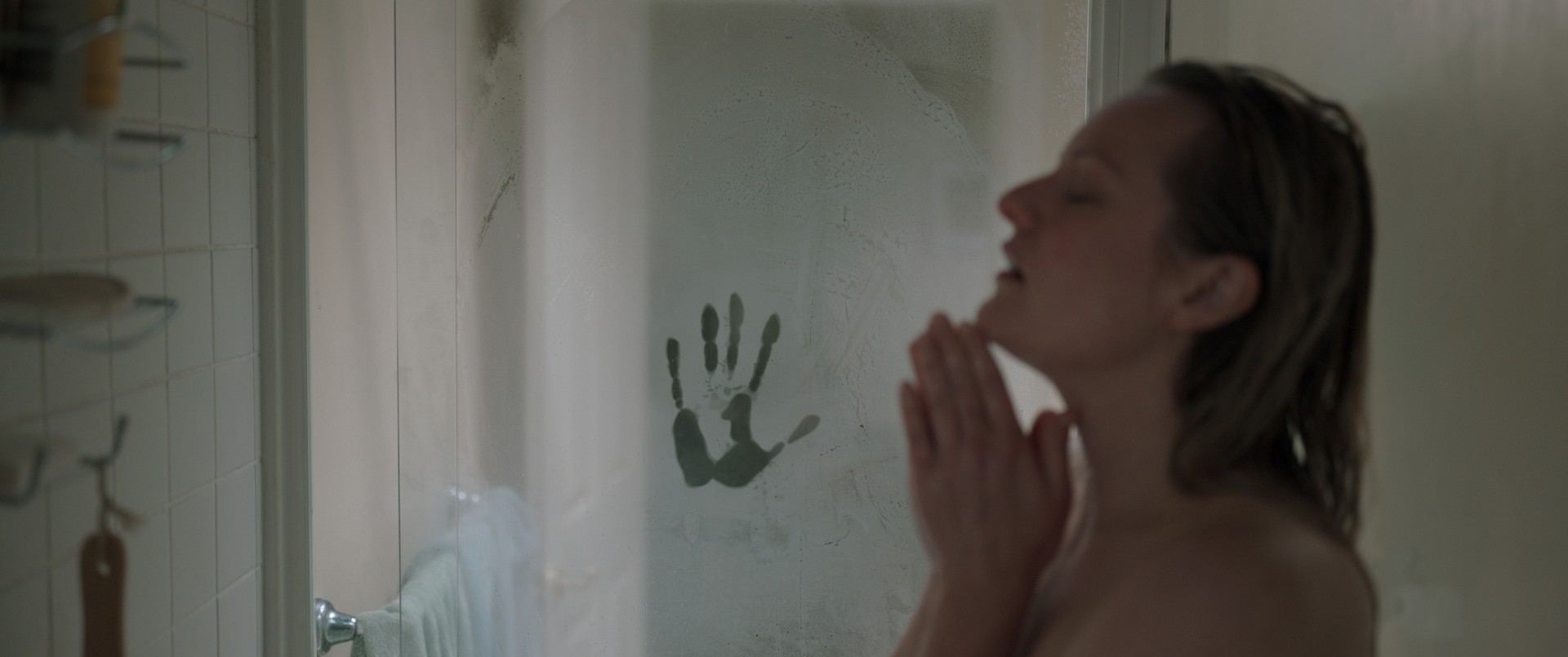 The Invisible man © Universal Pictures
A lot of cinemas are due to reopen during July and with a lot of the big films either being moved to later in the year or 2021, cinemas are starting to bring back some old classics to ease the public back in and give audiences the opportunity to watch some of the films released earlier in the year at a discounted rate. Social distancing is very much in place, limiting capacity and times on films being shown, and with the distancing rules still unclear for cinemas, it may prove a tough sell with the public for smaller, lesser-known titles. Drive-in cinemas on the other hand have made a positive resurgence, popping up all over the country and utilising some big venues such as Goodwood Racecourse. A staple of American nostalgia, Drive-in cinemas were all the rage with the American youth during the 1940s right through to the late 60s and could be the perfect antidote for the strict social distancing rules currently in place within cinemas. Other interesting avenues that cinemas are exploring is the digital sphere, Showcase Cinemas announced a streaming service where you can rent or purchase a title.
No Time To Die ©Metro-Goldwyn-Mayer/EON Productions
Films that were shut down due to Covid have also started to resume production, be it pre, mid or post. Large scale productions such as The Batman, Mission: Impossible 7, Jurassic World: Dominion and Avatar 2 have all resumed with release dates scheduled months later than initially anticipated. It will be interesting to see how scenes will be shot with the social distancing rules still firmly in place and how cast and crew (e.g. hair and makeup) can seamlessly integrate under the new landscape. According to industry insiders this may limit the types of script that are considered for production, giving independent projects a boost due to smaller scale productions, and may affect casting – looking at actors within the same social bubbles until a vaccine is more widely available. There is also an issue with insurance; Andrew Eaton, writing for The Guardian, states: "Covid-19 will be excluded as an insurable risk, so if production is delayed due to the infection of a cast or crew member, that cost, which could run to millions, will have to be borne by the production and its financiers." Perhaps not a problem, Eaton points out, for the big production companies, but it's likely a different story for the UK independent film industry.
If one part of the industry has flourished during these unprecedented times it's streaming services. An estimated 4.6 million new subscriptions were taken out during lockdown in the UK across multiple streaming platforms, with Netflix leading the way with an overall total of 12.4 million subscribers. Even the doubt surrounding the success of Disney+ was quashed, for want of a better phrase, Disney+'s release couldn't have been timed any better. With streaming services, Netflix in particular, bypassing their exclusives from theatrical release (or at the very least, limited) means almost all exclusive titles are available the moment you've read a review on them – could this be the way forward for a lot of production companies? I for one hope not, I'm a traditionalist at heart and love the allure of going to the cinema with friends and family.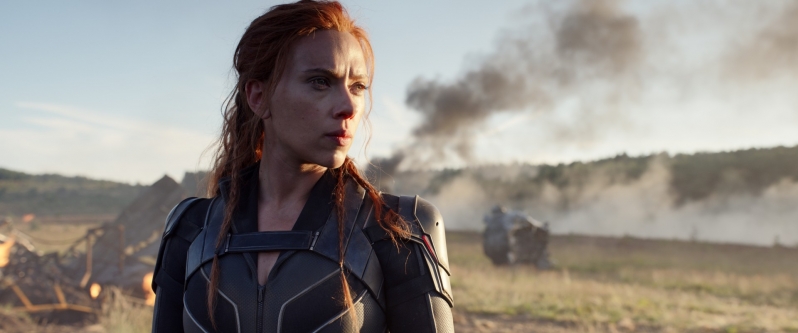 Black Widow ©Walt Disney Studios
So, the landscape has changed, for how long is uncertain but measures are being put in place and for the most part it appears to be business as usual whilst we await that all-important vaccine. That said, I hope the industry takes this opportunity to recoup and collate their thoughts surrounding the old model. With money playing a huge factor in all this, now would be a great time to streamline productions, find fresh takes on well-worn tropes and discover unique voices, the smaller scale productions. As mentioned, independent cinema has a lot to consider but could also be the opportunity it needs to transcend the art form – with constraints comes innovation.