With Daniel Craig's tenure coming to an end in No Time to Die, speculation is rife as to who will play the next James Bond. However, as seen over the past 20 years, cultural shifts and societal attitudes will have a huge impact on how a franchise moves forward. Ahead of its 60th anniversary in October, I take a look at how the gentleman spy has changed over the years; from Connery to Craig – and what we can expect in the years to come.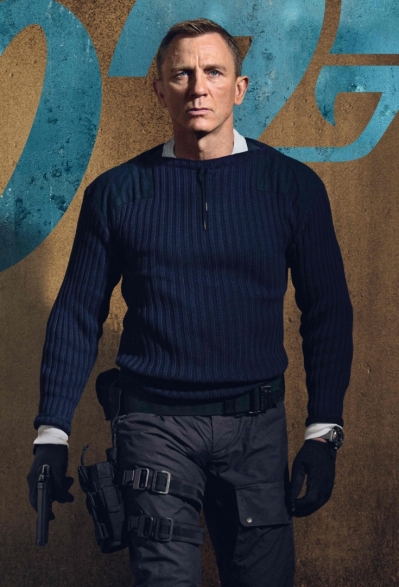 No Time to Die ©Metro-Goldwyn-Mayer 
Created by British journalist and novelist Ian Fleming in 1952, James Bond was a composite based on several commandos that Fleming knew during his service in the Naval Intelligence Division during World War II. Creating several – now iconic – character idiosyncrasies (heavy drinking, gambling, smoking and womanizing) Fleming envisioned Bond as a tall, athletic and handsome secret agent in his 30s or early 40s with exceptional skills in armed and unarmed combat who kills without hesitation. Fleming introduced the world to Bond in 1953's Casino Royale. Before the film franchise, the first ever actor to play Bond on-screen (albeit a televised incarnation) was by American actor Barry Nelson in the Casino Royale episode – part of the anthology series Climax! that aired on CBS back in 1954.   
Around early 60s, American producer Albert R Broccoli took an interest in the film rights to Bond and soon discovered that Canadian producer, Harry Saltzman, had already acquired these with a view to break into film producing himself. Upon meeting one another, Stalzman refused to give up the rights to Broccoli but was happy to co-produce the films, thus Eon Productions was founded and the first ever Bond film, Dr No (1962) was released. Starring Sean Connery as the titular protagonist, Dr No was produced on a relatively low budget but proved to be a financial success and displayed many of the classic Bond hallmarks; the view-point of the gun barrel when introducing the character, a heavily stylised title sequence, the iconic theme music, Q's wonderful gadgets and the introduction to the Bond-girl – all now part of the Bond heritage that is almost as anticipated as the films themselves. Very much of its time, Bond is played with a cock-sure sophistication you would expect from the then 32 year-old Connery; displaying all of Bond's (considered now archaic) vices – in particular his sex-appeal and attraction to women which was seen as a unique selling point for a mass male audience. The title sequence covered key plot themes but also Bond's love of the opposite sex – naked women, often in shadow to pass censors, adorn the title sequence in provocative, suggestive stances. Dr No was a huge success and created a British cultural icon, making a star out of Connery who would go on to play Bond an additional six times. Fleming initially felt Connery was the antithesis of his character but later came to admire Connery's casting and felt that the character was defined by his performance, later using Connery's likeness in later novels.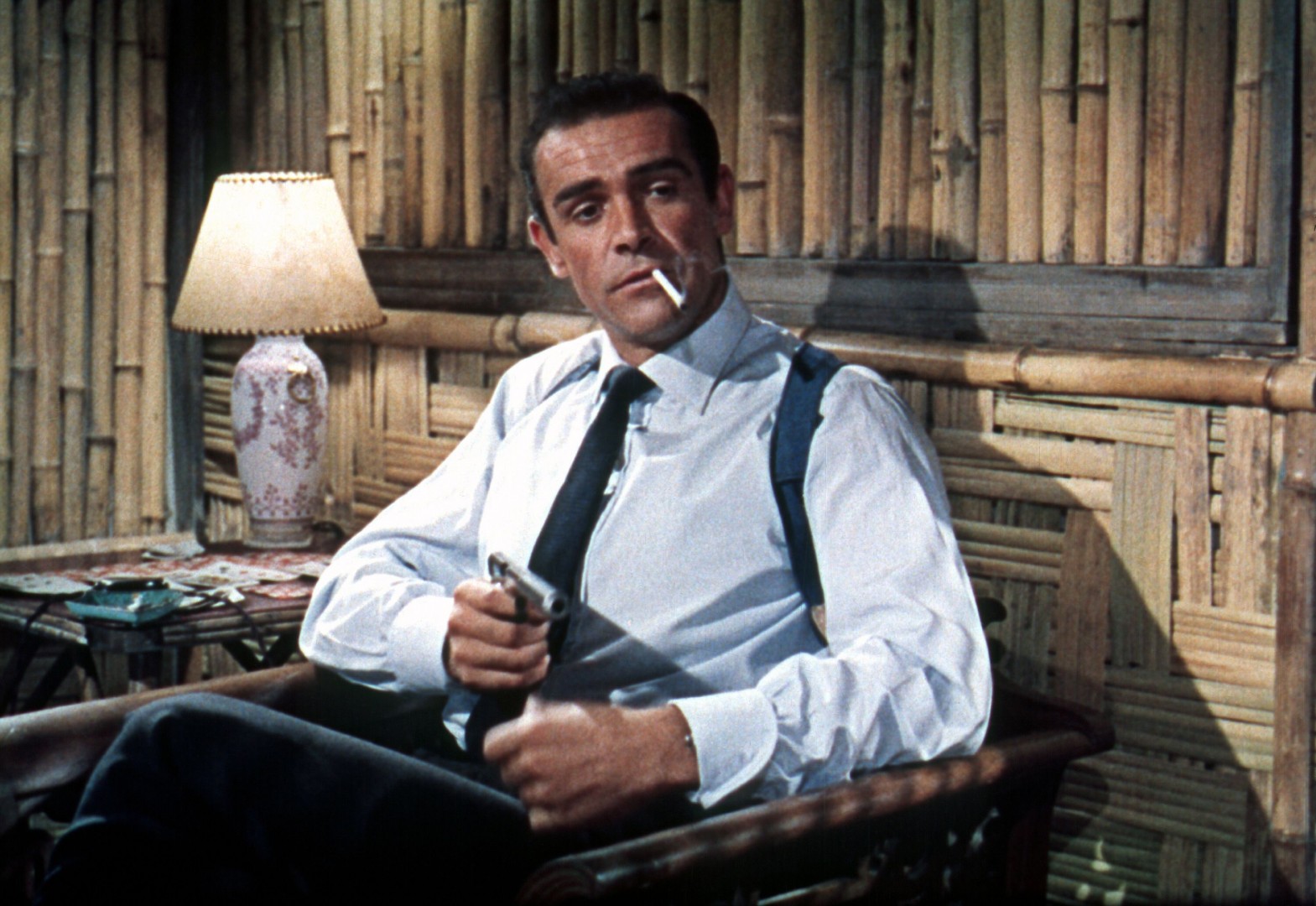 Dr. No ©United Artists 
With Eon riding high on the success of the franchise it came as a bit of a shock when Connery wanted to leave the franchise to pursue other acting opportunities, siting pressure and definition as his main reasons. During this hiatus another Bond film was made without Eon's involvement (due to not having the film rights to Fleming's first novel). The parody, Casino Royale (1967), starred David Niven as Bond, who was in fact Fleming's first choice to take over the role after Connery's departure. If that sounded odd, what Eon did next could be considered commercial suicide nowadays: casting a then-unknown actor (this was his first film role) Australian actor, George Lazenby, in On Her Majesty's Secret Service (1969). This would be the first and last time he would play the role, having been convinced by his agent that the liberated 1970s wouldn't accept the archaic traits of the super spy. Lazenby would be praised for progressing Bond's characterisation for a new decade; making him more relatable in terms of athleticism and character depth rather than the borderline alcoholic, chain-smoking womaniser of the 60s. With United Artists stepping in from Eon, Connery was enticed back to the role of Bond for one last time (more on that later) for a reported fee of £1.25m (roughly £30m in 2022). Diamonds are Forever (1971) proved to be a huge commercial success, cementing Connery as the definitive Bond of that era. However, with Connery only agreeing to one film the hunt for the next Bond was on.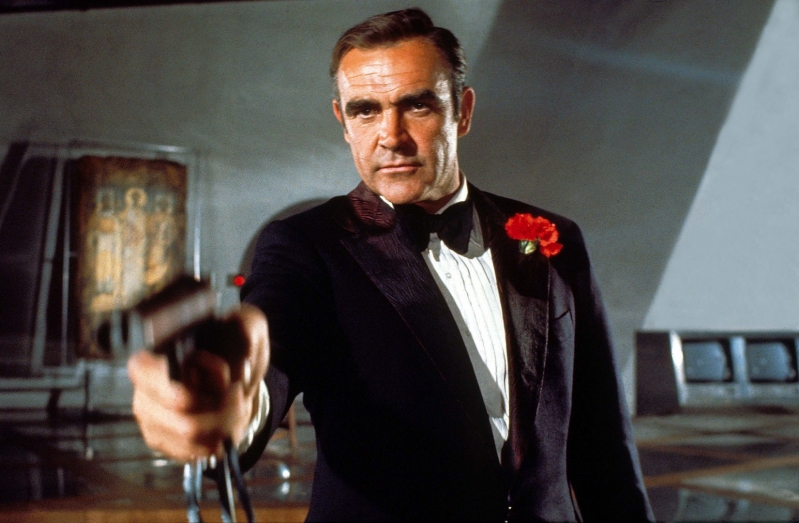 Diamonds are Forever ©United Artists 
It wasn't the first time Roger Moore was eyed for the role of Bond – having been approached by producers prior to On Her Majesty's Secret Service – but he had never been available due to commitments in his television career. Having played a similar character in The Saint, Moore – on paper at least – was a natural for Bond and started his tenure with Live and Let Die (1973). Noted for being more light-hearted, Moore's incarnation of Bond was old-style debonair (which makes sense, considering that Moore was 46 upon release); a playboy spy, if you will, who would still incorporate Bond's archaic pursuits. As Moore's tenure continued, his films became more and more unrealistic, almost self-parodying and still employin Bond's outmoded vices, especially towards women. 1983's Octopussy was a particular low point and also prompted a rival studio to resurrect Connery as Bond in Never Say Never (1983). In stark contrast to Connery's fashionable version, Moore would later request Bond's characterisation should include smoking Cuban cigars and wearing safari suits, thus representing a more old-fashioned character. This was evident in Moore's final turn in A View to a Kill (1985) where a now 57 year-old Moore bumbles around unconvincingly trying to thwart Christopher Walken's Max Zorin. Even Moore knew it was time to hand in his Walter PPK. Despite all this Moore would be the second actor (after Connery) to portray the character seven times, with his films generating a profit of over $1billion.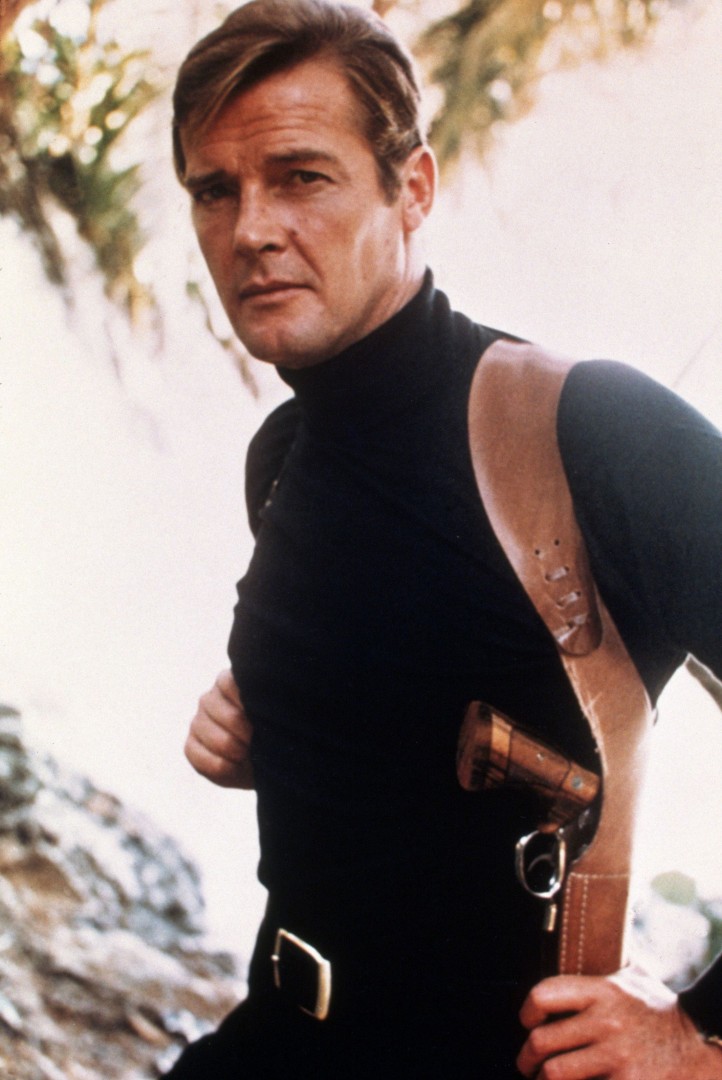 Live and Let Die ©Metro-Goldwyn-Mayer, United Artists 
It didn't take long for producers to find their next Bond; having auditioned Sam Neill and Pierce Brosnan, it was Timothy Dalton who secured the part after initially turning it down thinking that he was too young for the role at 25. Often over-looked, Dalton's Bond was a darker take on the character with critics noting the similarities to Flemings original vision.Dalton, with his classically trained background, sought to play the character as accurately as possible; ditching the humour harnessed by Moore and, to a lesser extent, Connery for a more ruthless, focused Bond with little time for indulgence. Dalton's tenure lasted for two films; The Living Daylights (1987) and A License to Kill (1989). Both did well at the box office, but many critics thought that the franchise had all but died in the 80s golden-era of action heroes, with Dalton's approach cited as unconvincing up against the likes of Sylvester Stallone, Arnold Schwarzenegger and Bruce Willis. Ironically, Dalton's take would be something that the new millennium would embrace with open arms.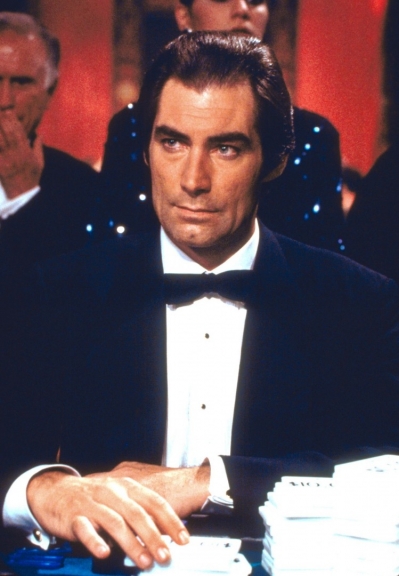 License to Kill  ©Metro-Goldwyn-Mayer, United Artists 
Due to licensing issues it wouldn't be until 1995 that we would meet our new Bond played by Pierce Brosnan, introduced in Goldeneye. Significant for a number of reasons upon its release, Goldeneye was the first film within the series not to utilise Fleming's story elements. It recast M with Judi Dench – the first women to portray the role – and was produced by Albert Broccoli's daughter Barbara, who had now taken control of the franchise. For the first time in its history we had a Bond who didn't smoke. Goldeneye was lauded by critics and fans alike, who felt that the character had evolved significantly, with Brosnan still faithful to the more beloved traits of previous Bonds. Goldeneye's acclaimed reception notwithstanding, subsequent Brosnan-era films didn't fare as well, eventually slipping into old habits such as an over-reliance on humour, unrealistic plot developments (Q's gadgets resembling something closer to Moore-era tech) and Bond's favourite pastime of female companionship not quite the reinvention Bond needed. Brosnan would go on to play Bond an additional three times, culminating with 2002's Die Another Day.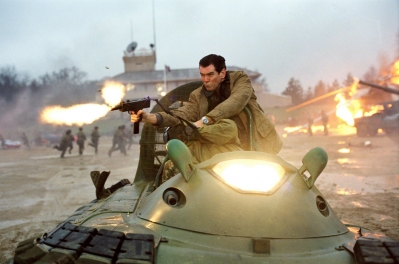 Die Another Day ©Metro-Goldwyn-Mayer 
With societal attitudes changing exponentially, expectations on Bond's portrayal hit fever-pitch as the world anticipated the reveal of the next 007. Enter Daniel Craig, revealed to the press via a Royal Navy speedboat on the Thames. Because Craig didn't fit the archetype of tall, dark and traditionally handsome, the press and the general public were unconvinced. During production several internet campaigns were forged to encourage boycotting the film upon release. However, hen Casino Royale was finally released in 2006 praise was universal, with particular emphasis on Craig's portrayal which many felt was more in tune with Fleming's vision. Taking a leaf from the Bourne films, the action was fast, violent and brutal, dragging the franchise out of the dark ages. Moreover, the ridiculous plot points were ditched, g female characters formed a greater part of the story than mere eye-candy and Bonds actions were seen to have real consequences. This was a Bond is designed to be enjoyed by everyone and not just a male fantasy. Of course the expected traits were present, but refined for a modern, socially conscious audience: the opening credits, for example, ditched the scantily clad women in favour of a ballet of violence.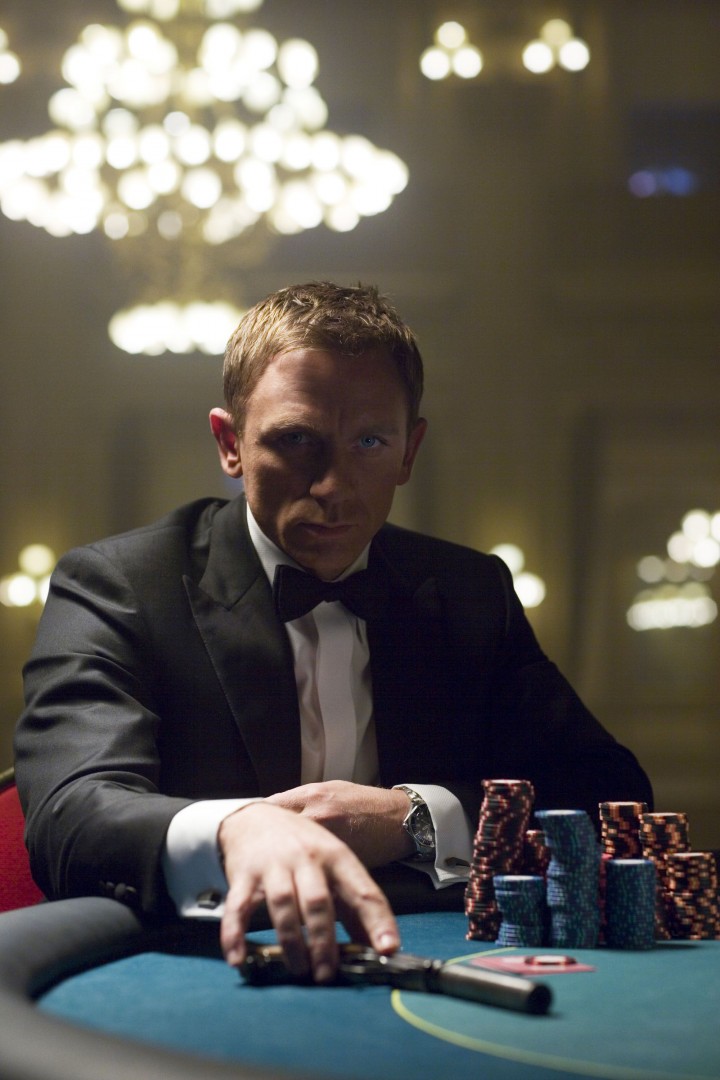 Casino Royale ©Metro-Goldwyn-Mayer 
Craig's Bond career went on to span 15 years, with character and themes evolving alongside cultural attitudes. We were introduced to female 00 agents, LGBTQ+ characters (both villain and ally), people of colour in significant roles that felt natural rather than forced, and the notion that Bond would form meaningful relationships that develop across several films in the canon. Far removed from previous eras and certainly a lot more forward-thinking, Craig proved that he was one of the best portrayals of the character seen on screen. 
Not to discredit previous outings (I grew up with Moore-era Bond and have fond memories) but the future now looks extremely exciting for Bond. Craig has opened a lot of doors – could we be seeing a person of colour in the role, a woman, or even someone who subscribes to the LGBTQ+ community? Regardless of your viewpoint there is no denying the Bond franchise has ultimately succeeded in reinventing itself and remaining relevant.