Airport chaos, rising prices, and Covid lingering might rule out travel abroad for some this year but take heart – we live in one of the most culturally rich cities in the country, and there are plenty of ways to make the most of it, with a holiday from home. Whatever you may look for in your getaway, you can find it here.
Ancient History
Oxford was an important centre for the making of pottery in Roman times with Boar's Hill in particular, producing gritty enough Oxfordshire clay making it perfect for the manufacturing of grinding bowls. The Headington/Cowley area was also of utmost importance in Roman times, serving as a significant pottery site, with pieces still being found in the Lye Valley today.
An hour away from the city, a visit to Chedworth Roman Villa will provide a fascinating insight into one of the grandest Roman domiciles found in Britain. As well as providing this insight into British history, impressive roman mosaics, jewellery, and figurines, Chedworth also offers stunning views of the Cotswold countryside.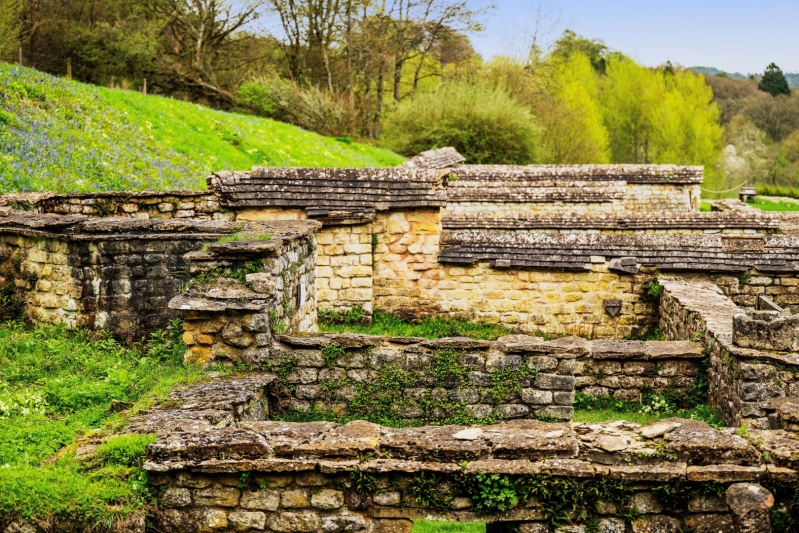 Founded in 1066, the University at Oxford is older than the Aztecs and predating that, St Michael at the Northgate still stands today. Mentioned in the Domesday Book of 1086, this building is steeped in history, with the east window still containing a small section of 13th-century-stained glass.
Famous faces at St Michael at the Northgate
William Shakespeare attended a baptism service here, at which he was a godfather of the child of an Oxford friend.
William Morris' 1859 marriage certificate can be found inside, amongst many other historic objects of interest.
The Oxford Martyrs (Bishops Latimer, Ridley, and Cranmer) were imprisoned at Bocardo Prison, located over the North Gate beside the church in the year 1555. They were later burned at the stake for treason.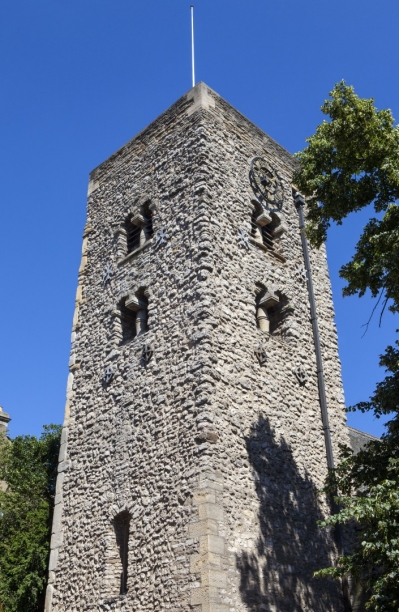 Historic Battle
Discover the extraordinary role that Oxford played during the early 1640s when it briefly became England's capital, at the Ashmolean Museum's Oxford Civil War Tour, starting at the Ashmolean and making your way around Oxford. Hear hidden stories of Oxford and follow in the footsteps of Oxford's people during 1642-1646 as they lived through the English Civil War. From King Charles I to prisoners of war, military hospitals to royal lodgings, find out more about the lives and locations that shaped this city. You can do the whole tour in one go which takes around an hour and a half or you can just dip in when you feel like it. The tour is free, and all locations can be viewed throughout the year.
This map shows where all the stops are, should you wish to dot some breaks in along the way.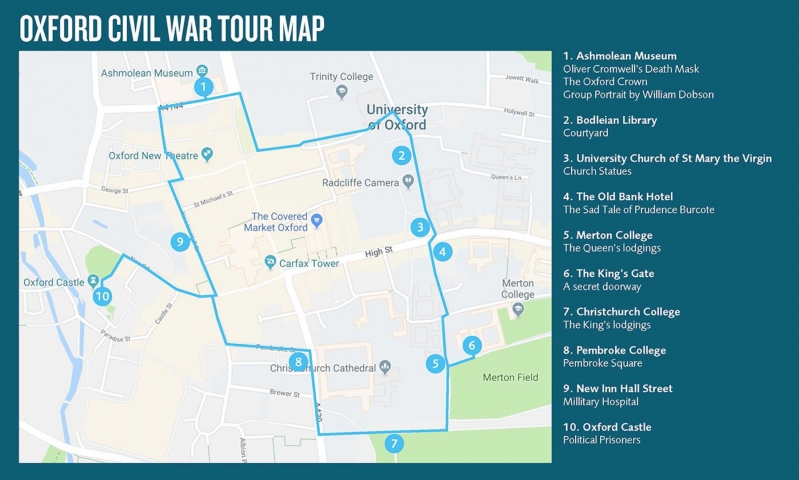 Craving Culture
Oxford has plenty to offer for culture-fiends. Art lovers will know of MOMA, but we also have The Jam Factory and OVADA for new and emerging artists and art forms. As for the classics, it's hard to beat the Ashmolean.
Whilst our two main Oxford theatres – New Theatre and the Oxford Playhouse – attract most attention, Oxford has plenty more to offer when it comes to the dramatics, including the Old Fire Station, a centre for creativity with focus on indie artists and those at the early to mid-stages of their career. The city also opens up its historic buildings and outdoor spaces in the summer months to host a wide range of plays including events at the Sheldonian Theatre and Oxford Castle and Prison. See our review of The Shakespeare Festival, held in the grounds of Oxford Castle here.
Our museums reflect the world-leading expertise of the University – The Museum of the History of Science and the curios on display at Pitt Rivers are particular favourites, but also, we can't fail to mention The Story Museum which celebrate stories in all forms exploring their enduring power to teach and delight the whole family.
There's a thriving music scene in Oxford for all tastes, with music events, festivals and gigs scheduled across the whole year, particularly in the summer, with music festivals such as Wilderness (4-7 August), Oxford Piano Festival (7 August), Waterperry Opera Festival (12-20 August), and Rewind (19-21 August) all on the horizon this month alone.
Oxford's Top Live Music Venues
An official walking tour should encompass most sites, but the beauty of this city lies in its accessibility. A stroll through the city centre will give you frequent pause to admire the beauty of the buildings and the diversity of the architecture.
Eat Around the World
Trying different cuisines is an important feature of any holiday. Here are a few of our top restaurants to take you around the world.
Italian: Bbuona, Gloucester Green
A compact, vintage cafe specializing in traditional Italian pinsa, cocktails, coffee, and gelato.
Thai: Pan Pan, St Clements Street
Pan Pan's small plates menu is inspired by Southeast Asian street food, the restaurant adorned with rustic, industrial details.
Mexican: Mission Burrito, St Michael's Street
Committed to making ridiculously good burritos with fresh ingredients, from scratch every day, Mission Burrito provide the ultimate comfort food.
Japanese: Taberu, Cowley Rd
An intimate, traditional and authentic Japanese restaurant for sushi, noodles and bento.
Indian: Mowgli Street Food, Westgate
An airy, brick-clad Indian eatery offering small plates of street food, including plenty of veggie options.
Moroccan: Le Kesh, Cowley Rd
North African and eastern Mediterranean fusion dishes in a simple, relaxed space within the bustling Cowley Road.
Ethiopian: Lula's Ethiopian and Eritrean Cuisine, Park End Street
Lula's is a family-owned business serving freshly cooked food from scratch, using natural ingredients. They believe in bringing people and community together, exactly as Ethiopian tradition would have it.
Natural Beauty
Right at the heart of the city, yet offering an escape, is University Parks. This vast and tranquil setting offers flora and fauna, some pretty walks along the river Cherwell, and plenty of other points of interest. The Genetic Garden, for example, is dedicated to Oxford's Professor of Botany (1953-1971), Cyril Dean Darlington. Up there as one of the largest open spaces to the north of the city is of course, Port Meadow. One of Oxford's little changed areas since its prehistoric roots is still a popular venue for sunbathing, picnic-ing and wild swimming in the Isis as the River Thames. Port Meadow has recently been designated as an official bathing location, meaning that the river here must be tested regularly for bacteria, allowing stress free, clean swimming.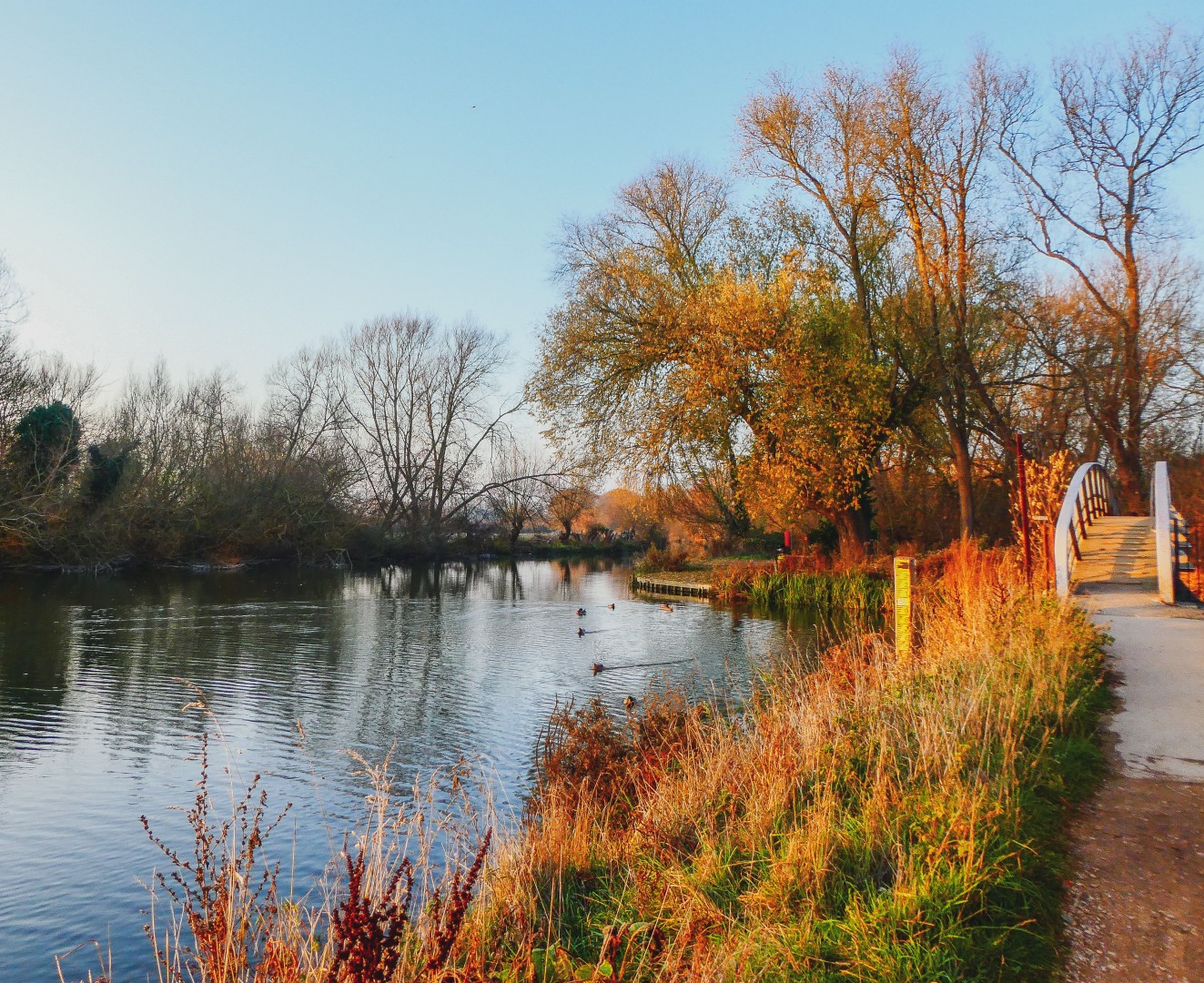 Situated in Nuneham Courtenay, Harcourt Arboretum is only a 20-minute drive from Oxford and provides over 130 acres of the world's rare and endangered trees. Look out for the peacocks and peahens who have resided there since the 19th century when their ancestors were introduced from India.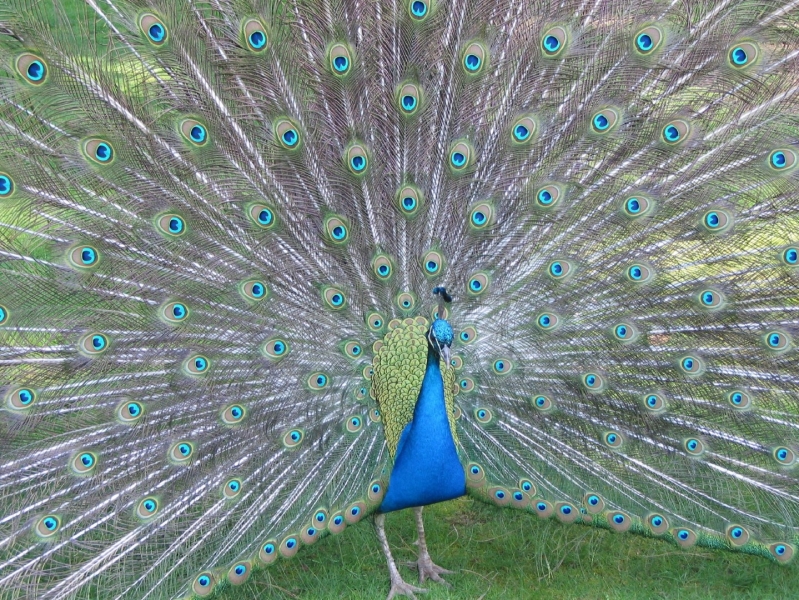 Nightlife
Consider Cowley Road your new strip, with bars and pubs located in every other building to help along with your pre-drinking. Our personal favourites are The Library, The Cowley Retreat, and Kazbar.
If dancing is the natural next stage of your night, head to the centre where you will find Hanks Bar which is known as a venue 'where you go for one drink after work and end up staying all night'. Alternatively, for more of a nightclub head to the direction of Park End Street and visit Atik, The Bridge, and Thirst.
For Oxford's LGBTQ+ spots, Plush or the newly opened Glamourous on St Clements Street are the places to be – both underground venues provide an exciting and friendly vibe with DJs, great drinks prices and a guaranteed night of fun.
To end the night – if you're still standing – why not wind down with a cocktail? Angels Cocktail Bar in Jericho provides a lively and comfortable atmosphere with an extensive menu of unique cocktails you won't find anywhere else, along with twists on classics and friendly staff to guide you to your perfect tipple. Another great spot is Sandy's Piano Bar off the High Street.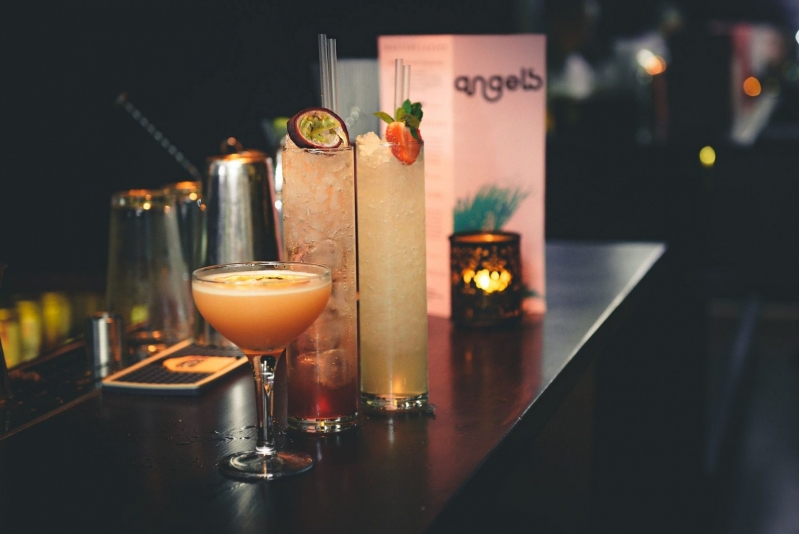 For the 'Gram
Bridge of Sighs
A 'must pose' spot in Oxford, it's hard to walk under the Bridge of Sighs without accidentally photobombing someone, but have you got one yourself?
Turl Street
Home to aesthetically pleasing little independent shops and cafes, Turl Street provides that 'hidden back street' look – even better if you catch it at golden hour.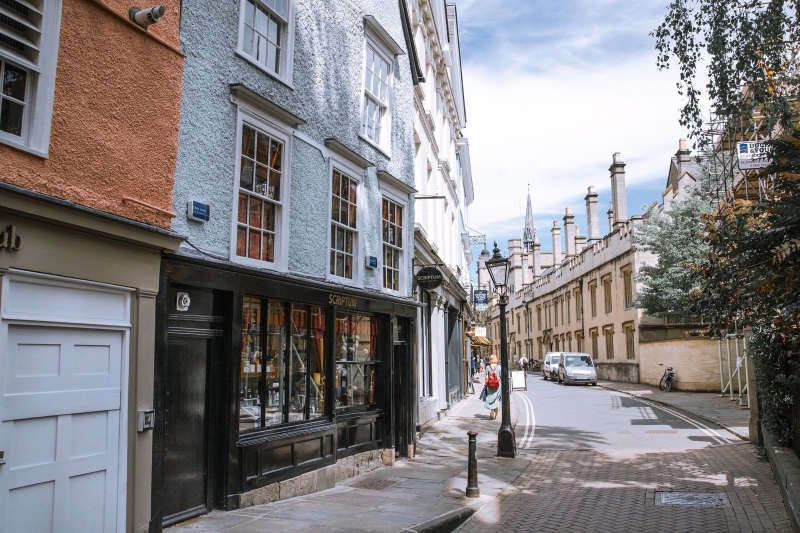 Botanic Garden
It's always good to get a bit of green on the feed, and this is just the place, with exotic plants, vibrant colours, and all things floral.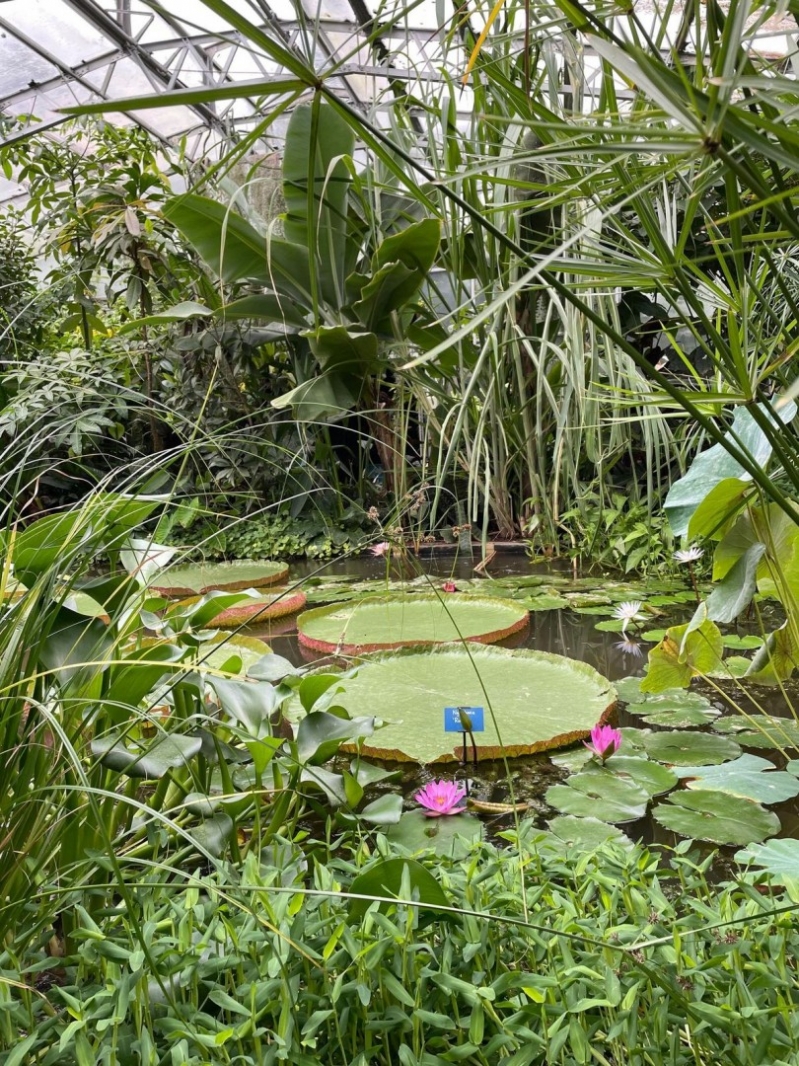 The Ashmolean Café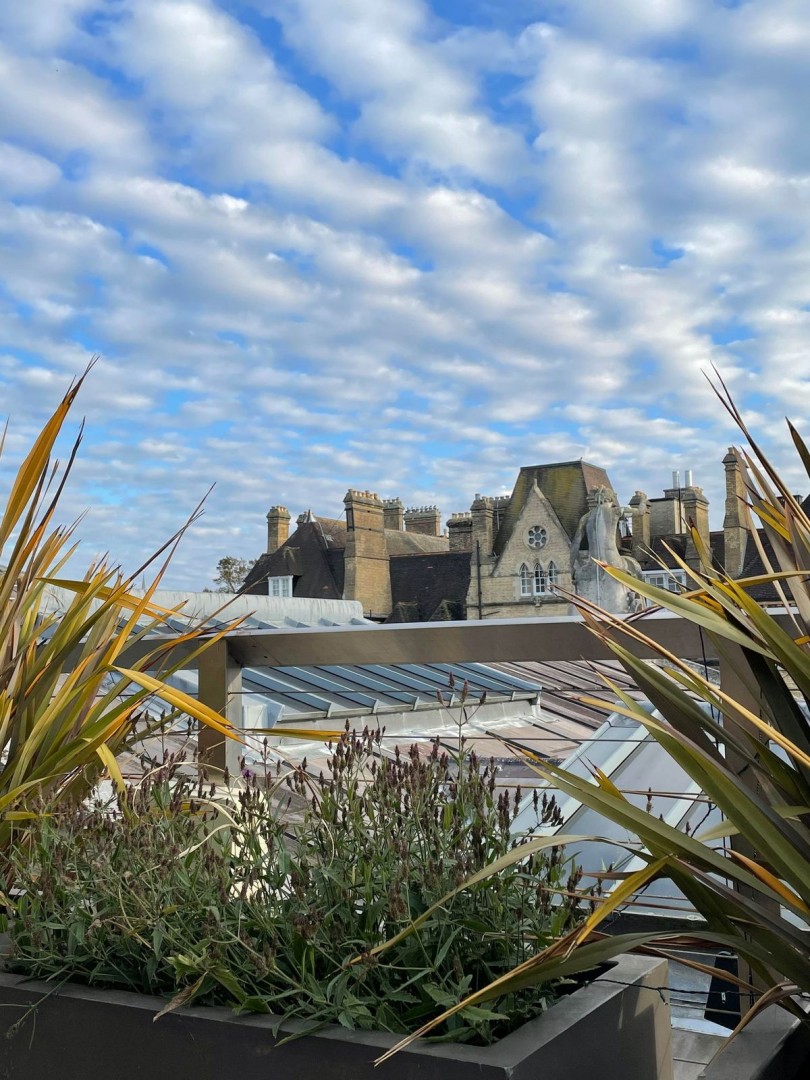 St Mary's Church Tower