Asking a film fan (or a fan of any medium for that matter) to compile a list of their favourite films is a nigh-on impossible task. Ever evolving on a yearly-basis, a 'Top 10 list' is the film feature-writers' nemesis, as more and more great films are released – nonetheless (and after a lot of procrastinating) to celebrate 20 years of Fyne Associates if I have to choose these are my top 10 films of the past two decades…
The Lord of the Rings trilogy (2001-2003)
Filmed simultaneously for just over a year, Peter Jackson's adaptation (co-written with Fran Walsh, Philippa Boyens and Stephen Sinclair – The Two Towers only) of the beloved JRR Tolkien novel is nothing short of a masterpiece – to name just one film of the three would undermine the whole viewing experience. Arguably the greatest trilogy of films of all time, LotR has cemented its place in cinematic history, earning a multitude of accolades and paving the way for subsequent fantasy-fare across a variety of mediums within popular culture (the Game of Thrones TV series wouldn't exist if it weren't for LotR). It also did wonders for the New Zealand tourist board, showcasing the country's unbelievably stunning landscape.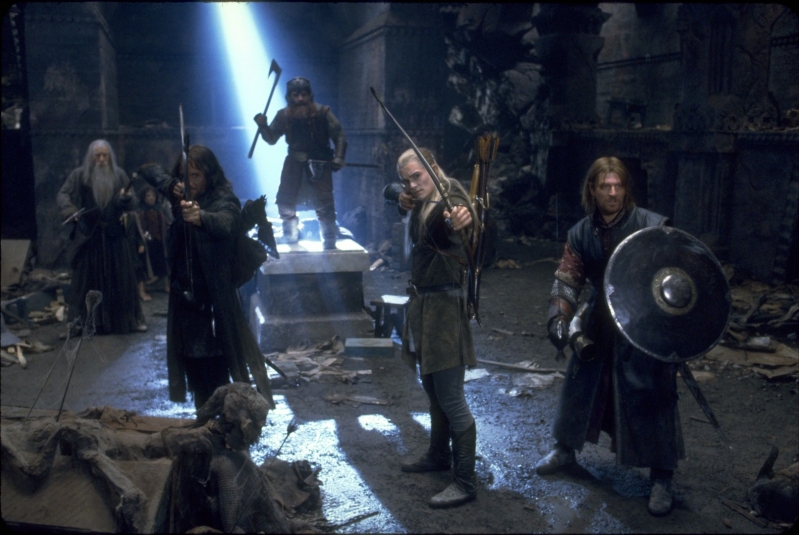 Donnie Darko (2001)
Long before Stranger Things had tapped into the 80s revival, a small independent film set in 1988 about a teen who has visions of a sinister rabbit announcing the date and time of the end of the world. It nailed the urge for nostalgia before we even knew we wanted it and became an instant cult classic following a phenomenal following on home media. Written and directed by Richard Kelly (who was only 25 at the time) Donnie Darko (Jake Gyllenhaal) was ahead of its time, hitting all the hallmarks of classic 80s films with elements of time-travel, mystery, existentialism and the wonderfully against-type casting of Patrick Swayze; Donnie Darko became more than a film, it's a culture that keeps you thinking years down the line.
Oldboy (2003)
At the start of the millennium extreme Asian cinema began to break though into the mainstream. Featuring unforgettably extreme visuals and themes for (at the time) a conventional audience (a single-shot hallway fight scene is an unrivalled piece of fight-cinematography genius), Park Chan-wook's Oldboy is a crossover masterpiece. It opened the worlds' eyes to the unbridled stories being told by Korean auteurs across the waters and that Hollywood (in particular) has a lot to catch up on. Featuring a stunning central performance from Chow Min-sik, Oldboy tells the story of Oh Dae-su, a Korean businessman imprisoned and held captive for 15 years in a single room, only to be released 15 years later to seek his captors. Nowadays, with the likes of Bong Joon-ho's Parasite sweeping the awards ceremonies in 2020 and Netflix's Squid Game breaking streaming records, Korean cinema is at the forefront of masterful and unique storytelling – you owe it to yourself to seek out its progenitors.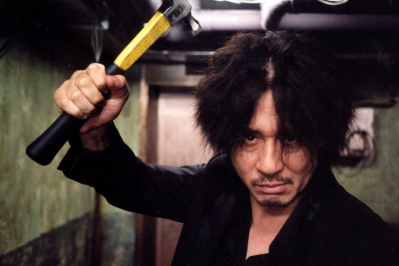 Oldboy

– ©Show East
Memories of Murder (2003)
Before Bong Joon-ho's award-sweeping Parasite in 2019, he was already making waves with, what I consider to be, his best work. Based on a real-life murder case about the ritualistic serial killing of women in a small town in South Korea, we follow two local inept police officers who team up with a competent officer from Seoul to help solve the case. Tapping into social inequalities as the varying police officers' conflict over their investigation styles, MoM is a masterclass in character study and tension building which keeps you on your toes throughout its runtime. Despite the gruesome nature of its overriding theme, it is often hilarious to watch – a brilliant left-field hallmark of Bong Joon-ho's is to blend polarising genres seamlessly. Often heralded as one of, if not, the best Korean film ever made, I urge you to seek this one.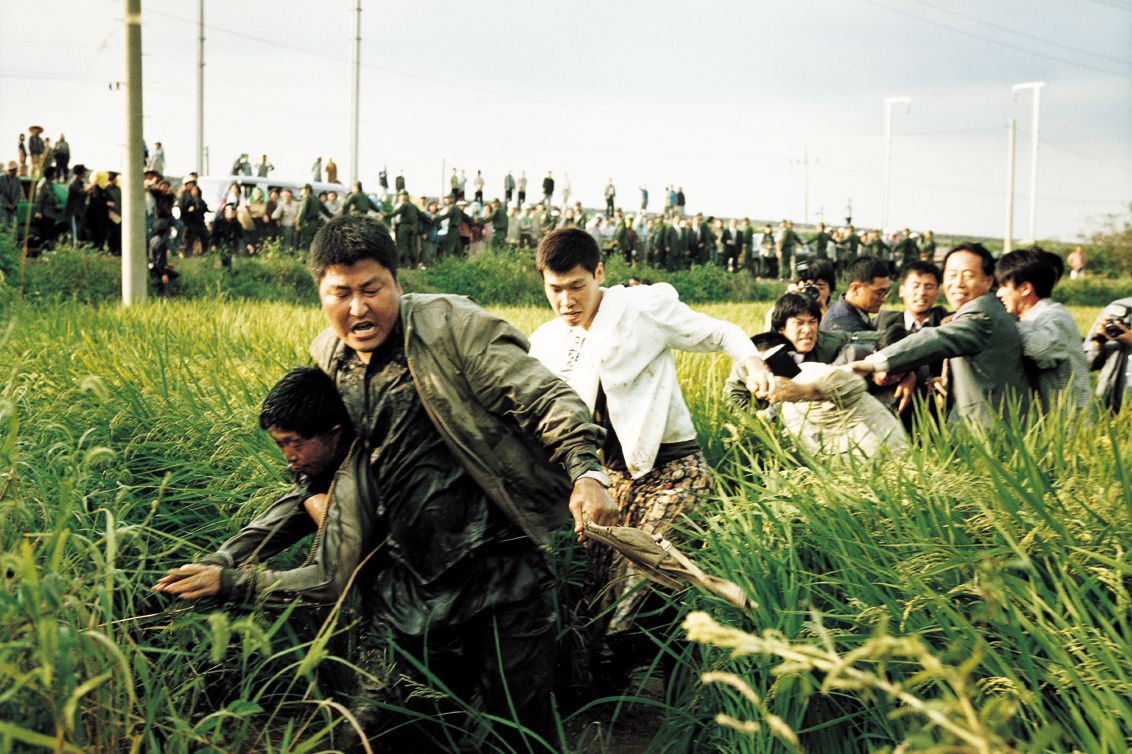 Children of Men (2006)
Featuring startling cinematography and all-too-familiar themes poignant some 15 years later, Children of Men still resonates. Deftly directed by Alfonso Cuarón (several single-shot sequences are nothing short of masterful) Children of Men features a fractured Britain on the brink of collapse due to two decades of human infertility. Set in 2027, Children of Men portrays an unflinchingly realistic depiction of London on the verge of decay. Released just over a year after the London bombings, the visceral imagery and themes on display tapped into the social fear of terrorism running through the country during that time and the countries policies on asylum seekers. Children of Men is very much an allegory of its time and arguably of Britain as it stands today with its finger still firmly on the pulse. Timeless.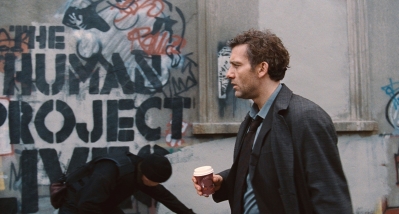 Hot Fuzz (2007)
When Edgar Wright and Simon Pegg gifted us with 2004's Shaun of the Dead, the world took notice of what Britain had to offer within the film industry. As much as I loved SotD, for me their masterstroke arrived in the form of 2007's Hot Fuzz. Tapping into the quirky idiosyncrasies of Britain's sentimentalities Hot Fuzz took quintessential rural England and merged it with the Hollywood gloss of big-budget action cinema; the English bobby has never looked this cool. With every scene crafted with care and attention and an obvious love for cinema Wright and Pegg's Hot Fuzz is a joyous love-letter to 80s action films that warrants repeat viewings and offers endless quotable one-liners.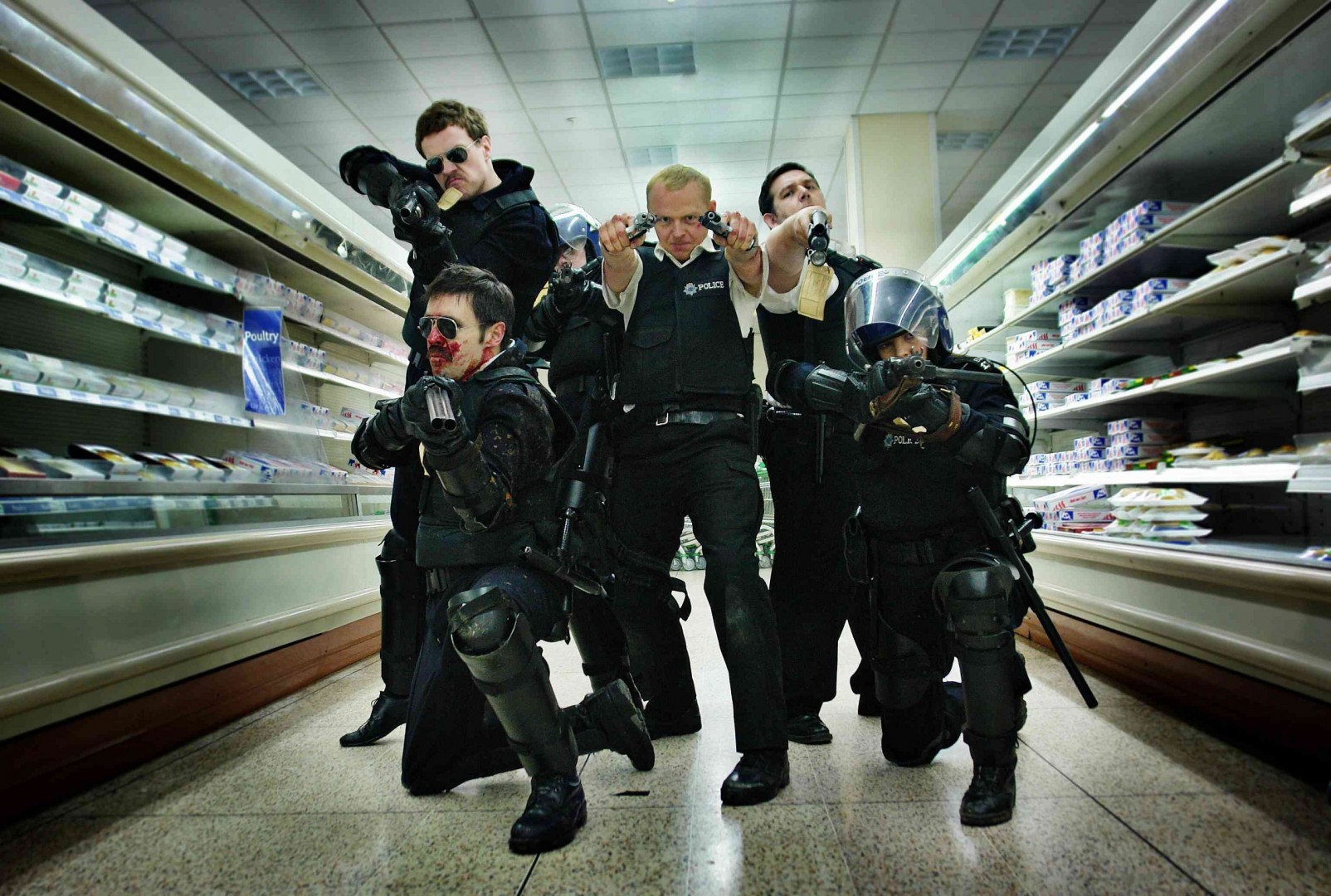 Hot Fuzz – ©Universal Pictures
In Bruges (2008)
At the time, In Bruges may have gone completely under the radar for most – despite starring Colin Farrell. Due to poor marketing a lot of people missed this hilarious yet heartfelt jet-black comedy at the time of its release. Written and directed by Martin McDonagh (who started his career as a playwright) this wondrous film about two hitmen (played brilliantly by Brendan Gleeson and Colin Farrell) laying low in Bruges after a botched job earned an Oscar nomination for Best Original Screenplay. Perfectly written, the juxtaposition of Ray's (Farrell) hilarious yet amoral views against his inner conflict after the botched job is a pitch-perfect performance of grief and existentialism and showcased Farrell as one of the best and most diverse actors around.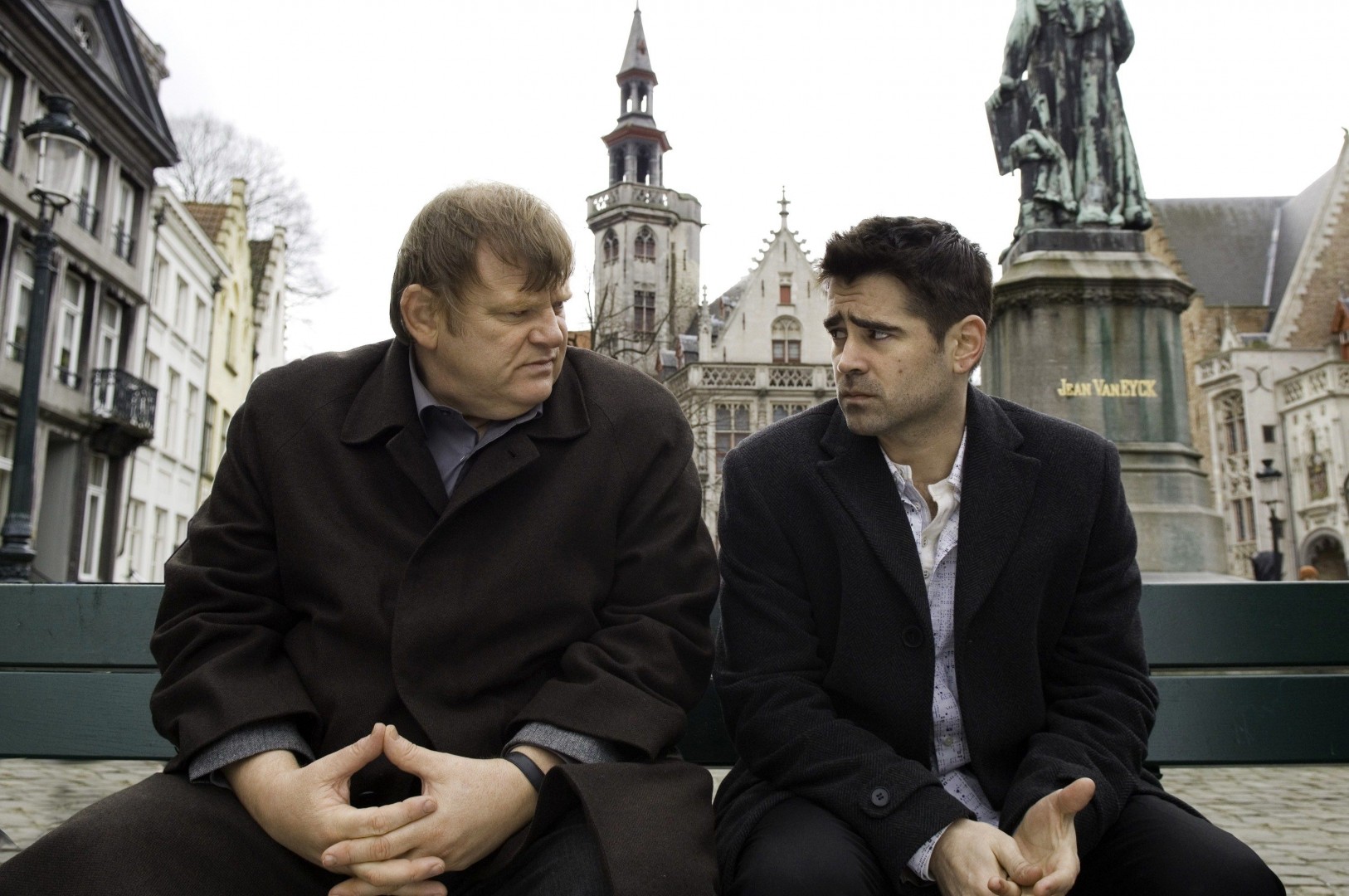 In Bruges – ©Universal Pictures
The Dark Knight (2008)
If there is one thing there hasn't been a short supply of over the past two decades, it is superhero films; but where does one start if new to the genre? Often dubbed 'The Godfather Part II of superhero films' The Dark Knight (sequel to Batman Begins) is, arguably, director Christopher Nolan's crowning achievement. Elevating the genre out of its more colourful, campy contemporaries and thrusting the viewer into a post 9/11 neo-noir that owes just as much to Michael Mann's Heat (1995) as it does to the Batman legacy. Featuring a tight-plotted, intelligent script, intense cinematic set-pieces and Heath Ledger's towering and unforgettable performance as the Joker. TDK set a new template and extremely high bar for subsequent superhero films and reinvented the modern blockbuster.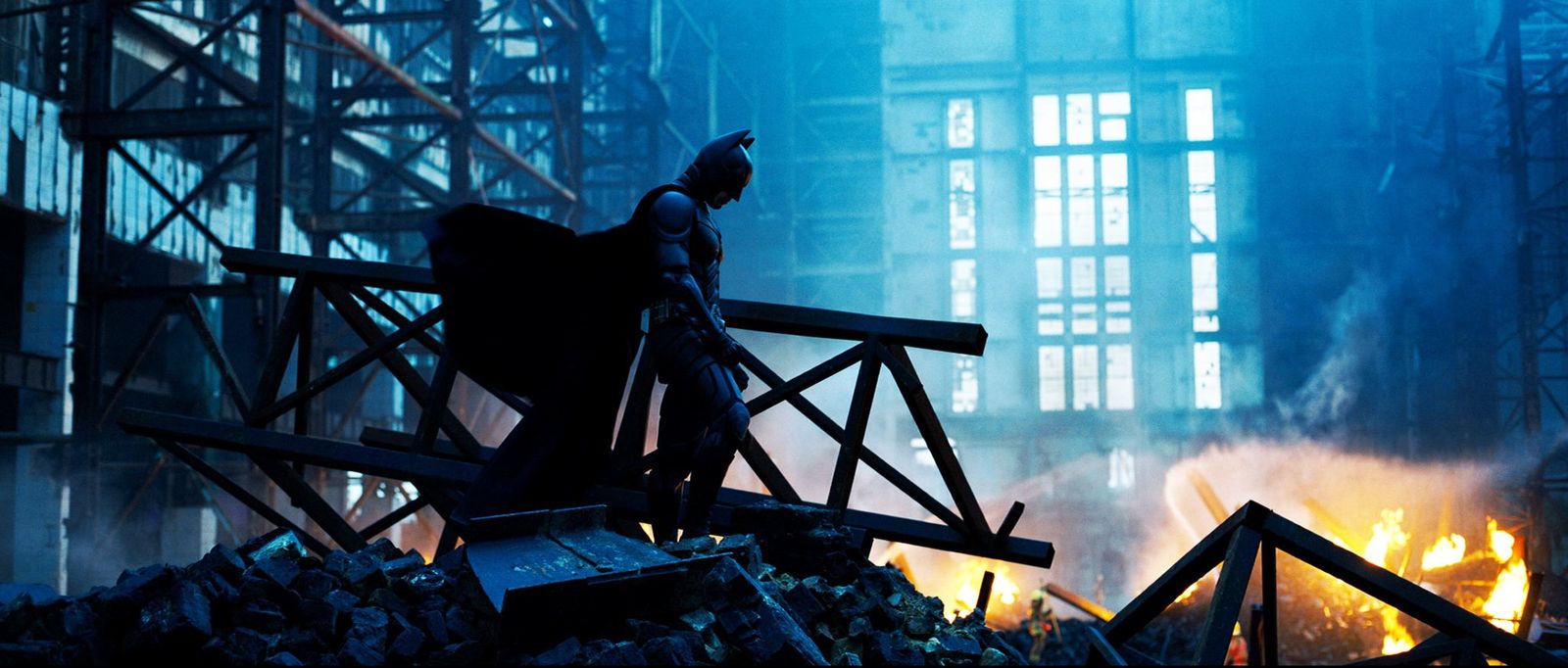 Inglourious Basterds (2009)
With several offerings throughout the 21st century, Quentin Tarantino's Inglorious Basterds was a huge return to form after his disappointing segment, Death Proof (2007) from the Grindhouse double bill. Derivative yet distinctively Tarantino, Inglorious Basterds may feature what you would expect but at the highest of calibres; impeccable writing, ultra-violence, incredible performances (Christoph Waltz won the Best Supporting Actor award at the Oscars) and most importantly – fun. Giving a middle-finger to the history books, Tarantino forges (and exploits) his own history of World War II which finds Nazi-hunting Jewish soldiers rampaging through occupied France – to paraphrase Brad Pitt's Nazi-hunting leader Lt. Aldo Raine "I think this might just be his masterpiece".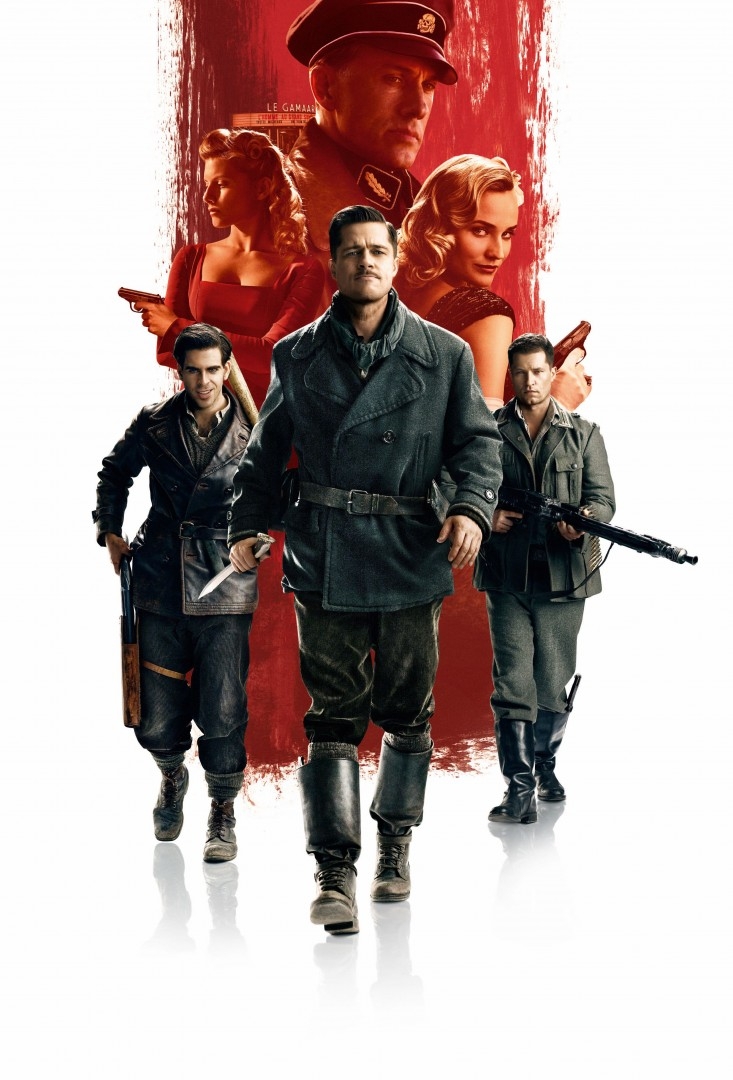 Mad Max: Fury Road (2015)
The hype surrounding George Miller's return to the Australian wasteland for the fourth instalment in the Mad Max saga was met with a ridiculous amount of hype. Marred by studio interference and continual setbacks (it took three years after principal photography was completed to be released), when Mad Max: Fury Road was unleashed on the public I honestly don't think anybody was ready for this nigh-on all 'practical effects' action epic. In what amounts to essentially a two hour chase sequence, MM:FF exceeded all expectations and presented us with a beast of an action film; huge set pieces, massive real-world explosions, vehicular carnage and exceptional cinematography., MM:FF is by far the greatest action-epic of the 21st Century (arguably ever!) and it would certainly take some beating to knock it off its mantle.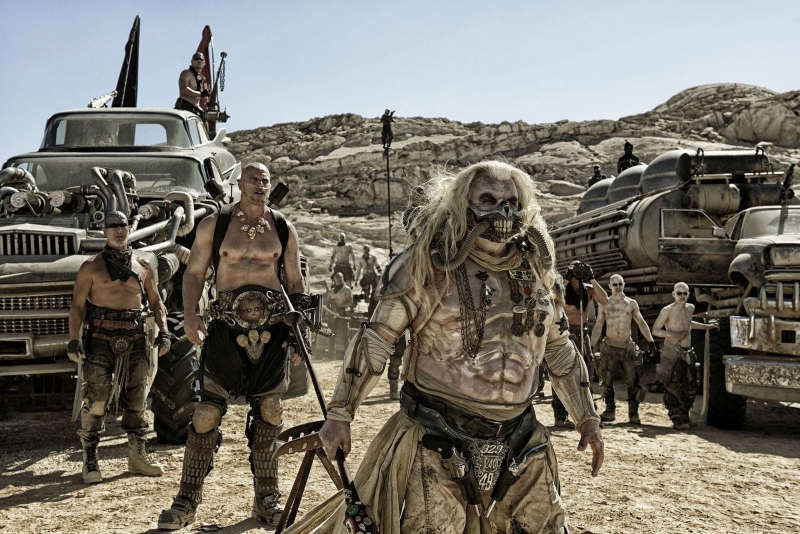 Mad Max: Fury Road – ©Warner Bros.