I can never profess to be a fashionista – I haven't bought myself new threads in years – but I can spot a stylish character when I see one, and the subsequent influence their style has had on the public thereafter. With Style Icons in Film I take a look at some of the most stylish characters ever to grace the silver-screen – well, from the perspective of an antiquated film lover.
Mia Wallace – Pulp Fiction
Not just content with adorning the bedroom wall of every student in the 90s, Pulp Fiction not only tapped into the zeitgeist, it also oozed a sense of style that is so iconic you couldn't attend a fancy-dress party without at least one person dressed up as either Jules (Samuel L Jackson) or Vincent (John Travolta). Despite having many iconic moments/looks, Mia Wallace (Uma Thurman) stands out as the most iconic, adorning all the marketing materials for Pulp Fiction wearing that bob like it never went out of style.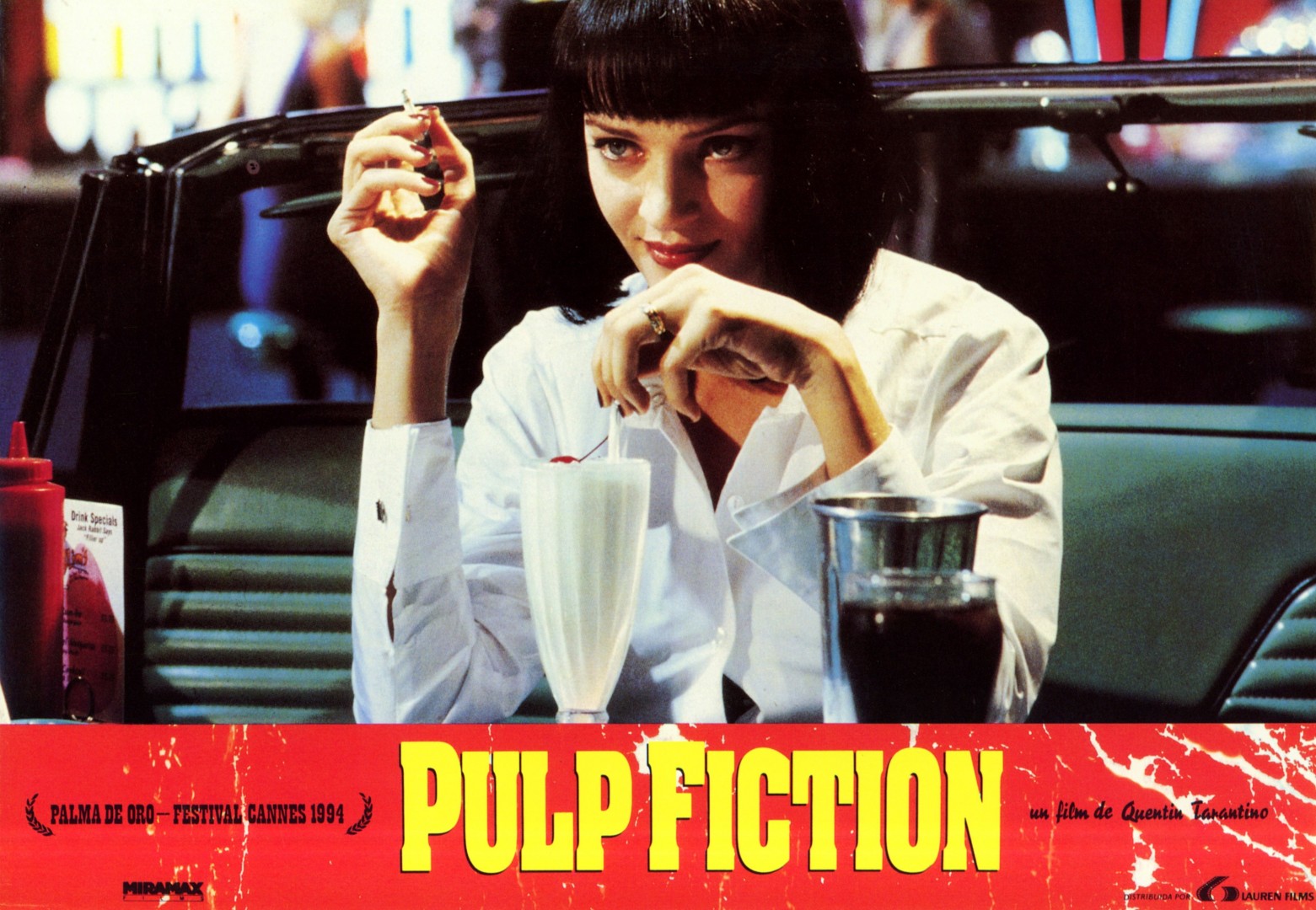 Pulp Fiction - © Miramax Films
Blade – Blade
At one stage during the late 90s/early 00s you'd be forgiven for thinking that anyone wearing a long leather trench with sunglasses was the work of the Matrix (or in the summer months, a head injury); truth is a year prior – in 1998 – Wesley Snipes graced our screen as the baddest, meanest vampire hunter of an age: Blade. Carving his way through hordes of vampires, Blade's almost operatic fighting style was further accentuated by his flowing coat, acting almost as a tainted cape for our anti-hero and was instantly recognisable as a Blade hallmark, fighting vampires never looked so good…until The Matrix came out a year later.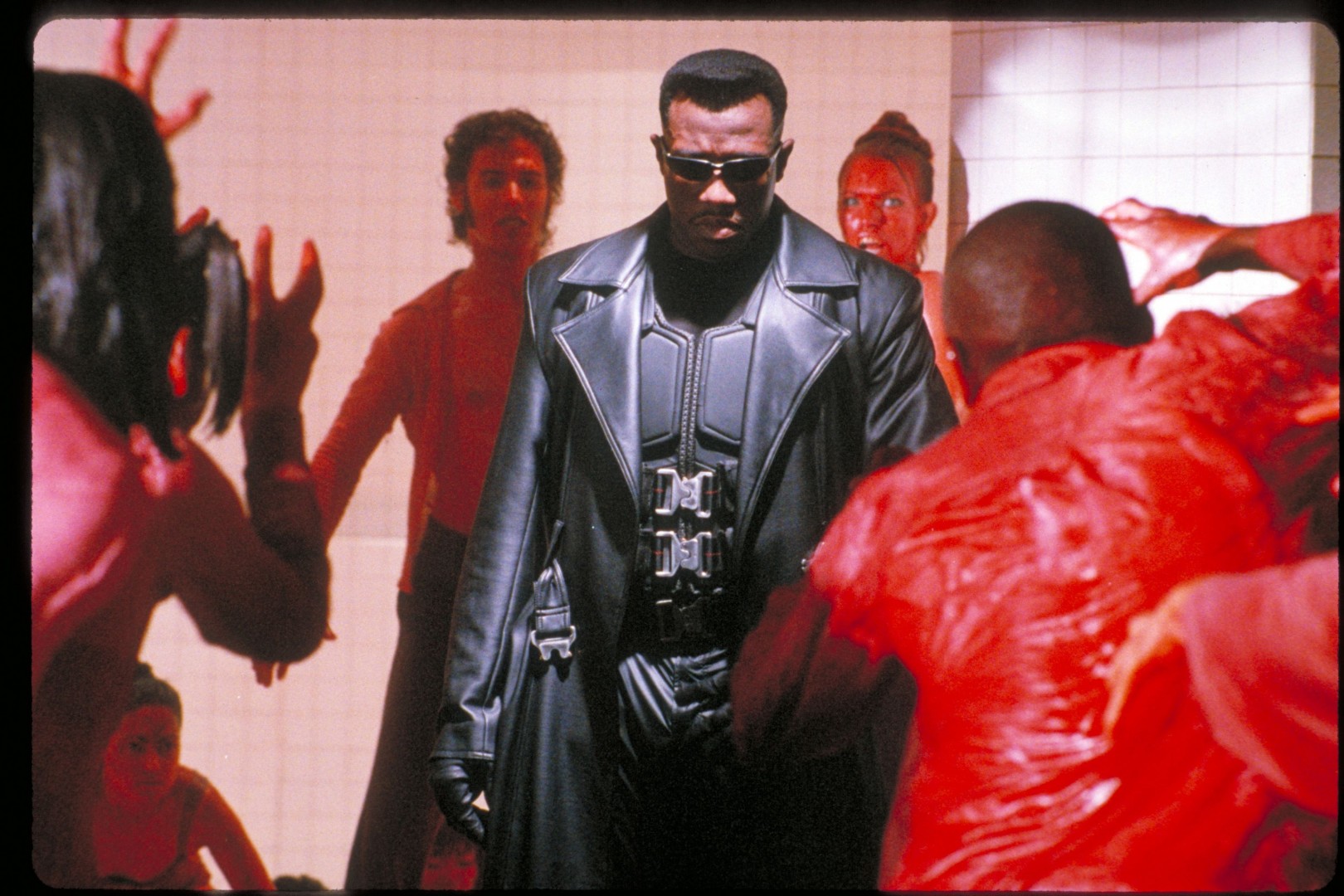 James Bond – Every Bond film, ever
James Bond has graced our screens for nearly 60 years and can be considered the epitome of gentleman's style within film. Whether its donning a tuxedo, suit or even speedos, Bond's sophisticated and suave style is practically the benchmark for many a man wanting to standout at formal events. Even when he's 'dressed down' for action his style is unmistakable and fashion outlets have been capitalising this with every subsequent release, even down to his accessories, with the likes of watch manufactures' marketing their latest products through (not so subtle) product placements. Be warned though, looking this good comes at a price.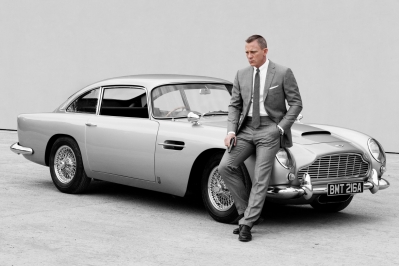 Skyfall - ©Sony Pictures Releasing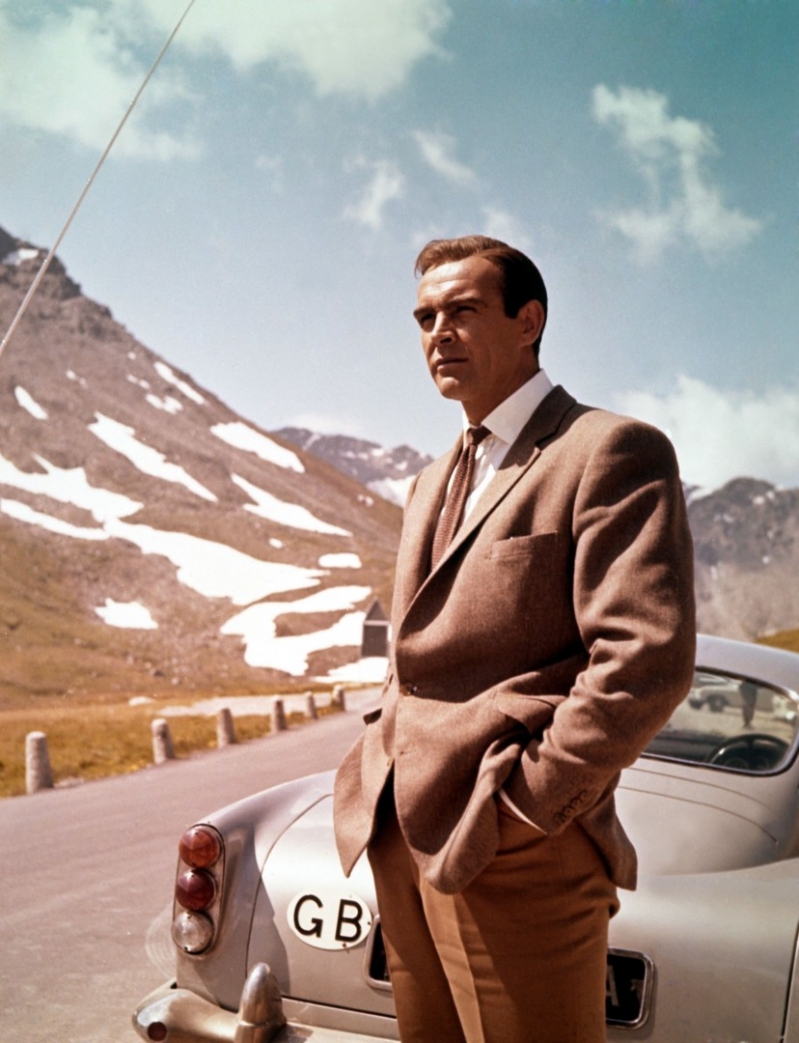 Goldfinger - ©United Artists
Tyler Durden – Fight Club
Now this is a tough one, Tyler Durden (Brad Pitt) is essentially the manifestation of Edward Norton's characters most wanted traits – the almost spectral vision of the 'perfect' man. Not only does Tyler percolate charismatic, nihilistic mantras, he also has a killer wardrobe to boot. I wouldn't recommend attempting this character's style unless you consider yourself a narcissist, nonetheless it didn't stop people from trying to emulate the thrift-store chic albeit often unwittingly looking more ironic than iconic: there's only one Tyler Durden.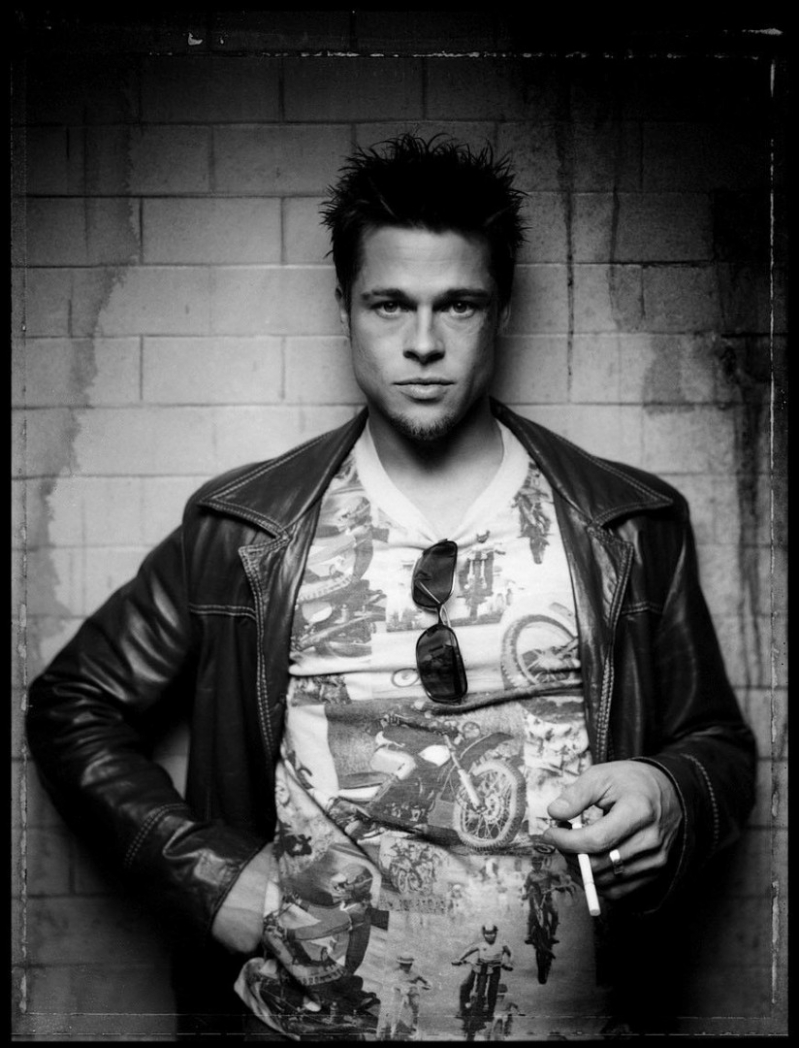 Fight Club - ©20th Century Fox
Axel Foley – Beverly Hills Cop
When I was a kid, I wanted to be a cop; not a police officer, but a cop in LA – specifically Axel Foley (Eddie Murphy). Making a fashion statement in the 80s was a nigh-on impossible situation, it was a kaleidoscope of colours, wild haircuts and extroverts all vying for attention. Axel Foley's casual look of high-school jacket, faded jeans and dirty Adidas trainers cut through all the bravado like a hot knife through butter…and it was cool. As a kid, I remember getting a faux high-school jacket as a direct result of seeing Beverly Hills Cop. Coupled with a whip-smart Eddie Murphy performance, iconic setting and even more iconic theme tune, Axel Foley was the quintessential 80s American cop that, let's face it, we all wish we could be.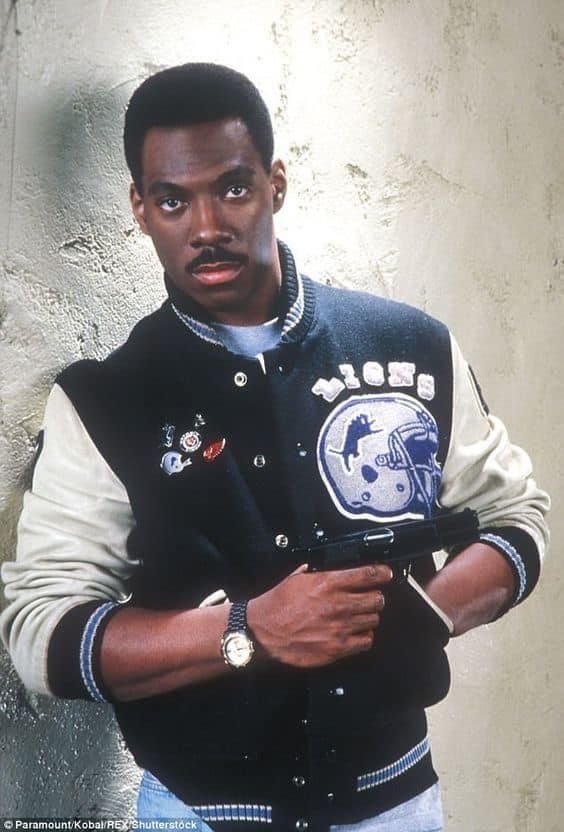 Beverly Hills Cop - ©Paramount Pictures
Sex and the City – Entire main cast
Despite not being my cup of tea there is no denying the major influence Carrie, Miranda, Charlotte and Samantha had on women's fashion when Sex and the City first aired on television, followed by two commercially successful films. Creating trends left, right and centre, SATC wasn't only about the fashion but it nonetheless explored attitudes towards middle-aged expectations and the right to look and feel great about yourself regardless of your age. It encouraged women to style things out on their own terms, without fear of prejudicial views or conjecture, I champion this (even if I can't stand Sex and the City).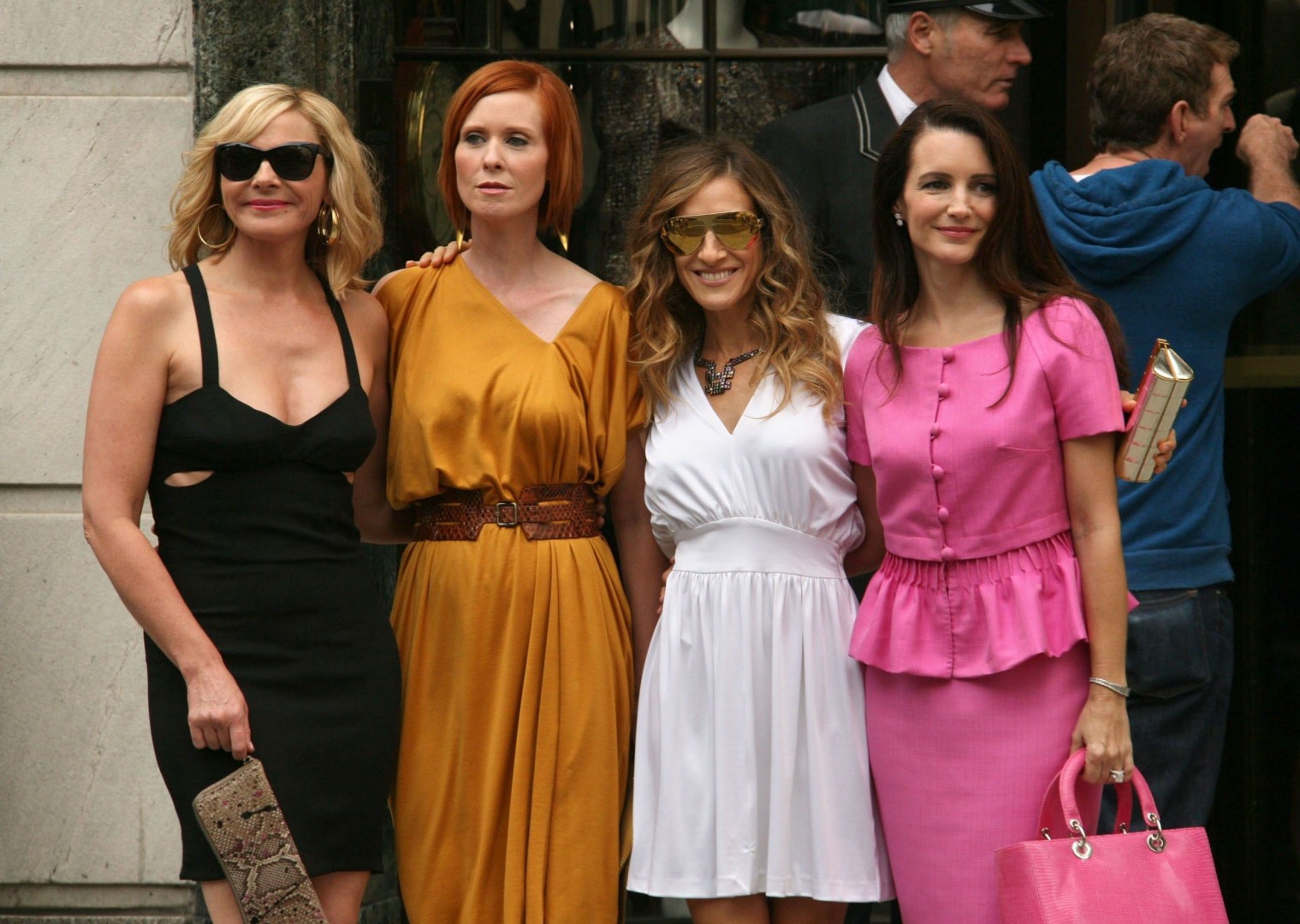 Sex in the City - ©New Line Cinema/HBO Films
The Dude – The Big Lebowski
On the face of it The Dude (Jeff Bridges) just looks like a complete bum. However, he can arguably be credited as trending the pandemic lockdown attire, way in advance. It's a style that reeks of apathy (something I'm sure everyone was feeling towards the end of lockdown) but also showed us how you could style the most casual wear imaginable (bathrobe, dirty white t-shirt, shorts and sandals) into everyday clothing and feel great about it. If I had a pound every time I saw a parent on the school-run wearing their PJ's with sandals and zero sh*ts given I'd be a millionaire, it's the perfect outfit for the modern age.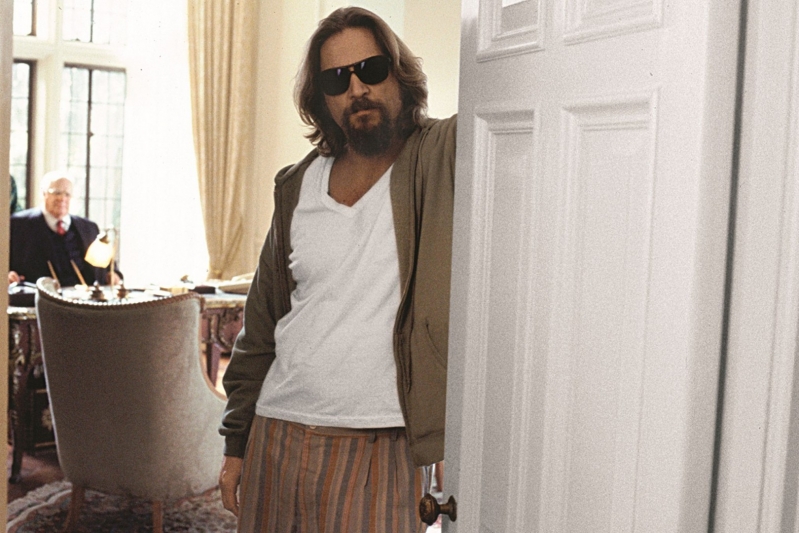 The Big Lebowski - ©PolyGram Filmed Entertainment
Holly Golightly – Breakfast at Tiffany's
This is the most obvious on the list but it wouldn't be complete without her. To say that Holly Golightly's (Audrey Hepburn) style has had an influence on popular culture over the past 60 years is the understatement of the century. Despite Breakfast at Tiffany's glaringly obvious outdated views and themes, there is no denying that Holly's style is timelessly, no, eternally on trend. It's also another popular fancy dress go-to, arguably the most effective way to determine iconic status.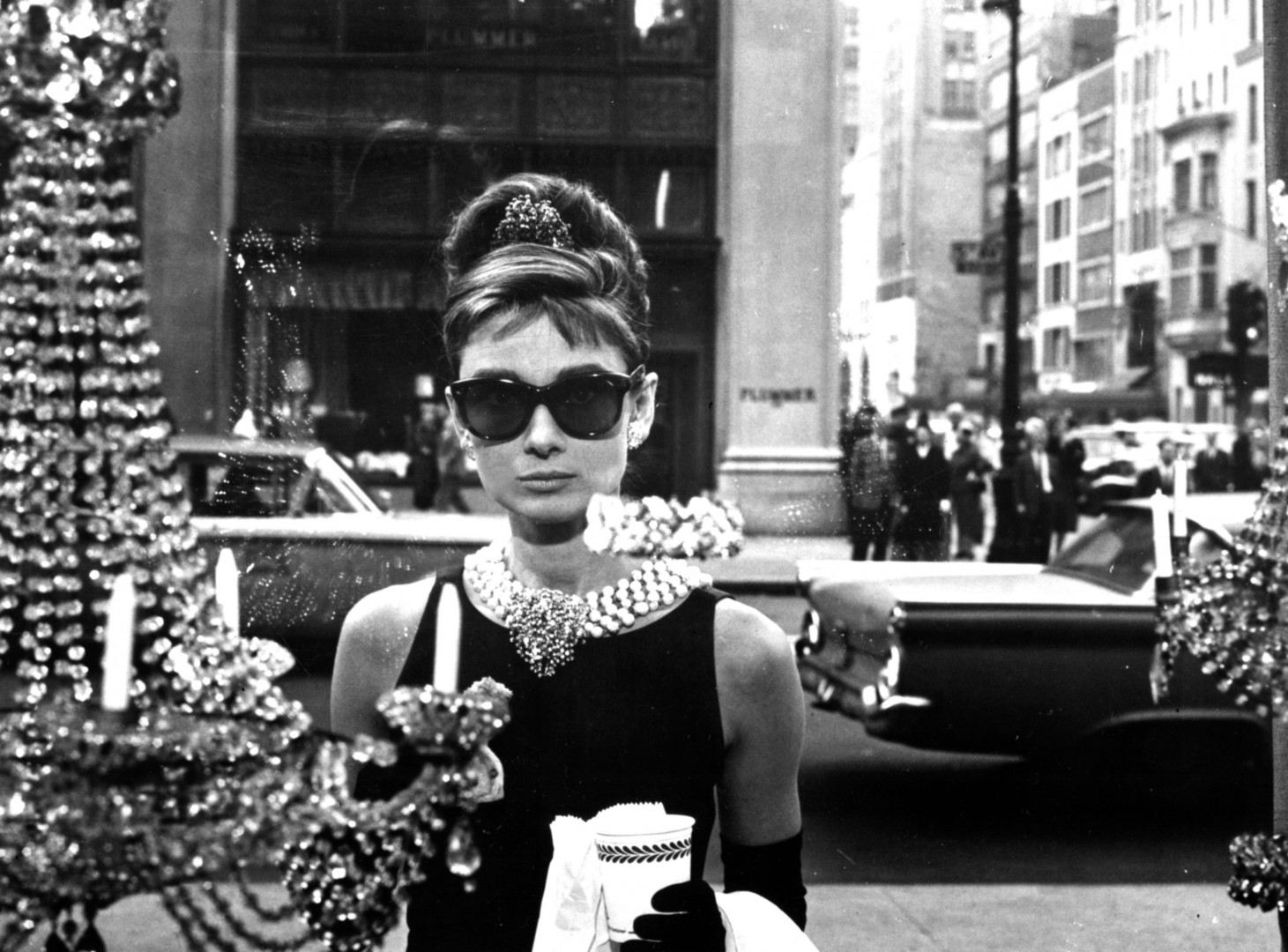 Breakfast at Tiffany's - ©Paramount Pictures