Underrepresentation in the film industry (and Hollywood in particular) is sadly nothing new. In the wake of the #MeToo movement, amidst damning statistics on female representation (not to mention the pay gap) are we any closer to a gender-inclusive culture within the industry? Sparked by a question I posed to a friend – whether he could name me five female directors (only to realise that I was hard-pressed to reel off five names myself) I started to look deeper into how much women have helped to shape a medium I adore so much.
According to womenandhollywood.com, of the 100 highest-grossing films of 2018, women represented just 4% of directors. Since 1977, there have been only five women nominated for Best Director with Kathryn Bigelow winning at the Oscars in 2009 for The Hurt Locker; the only female ever to win Best Director. She was 58 at the time. This may not come as a complete surprise but it's ironic when you consider one of the first films to have a narrative was La Fée aux Choux (The Cabbage Fairy), written and directed by Alice Guy-Blaché in 1896. Continuing her love of film, Alice went on to co-found the largest pre-Hollywood studio in America, The Solax Company. To say that she was heavily instrumental in the creation and development of cinema is an understatement, so why has the film industry infamously sidelined women?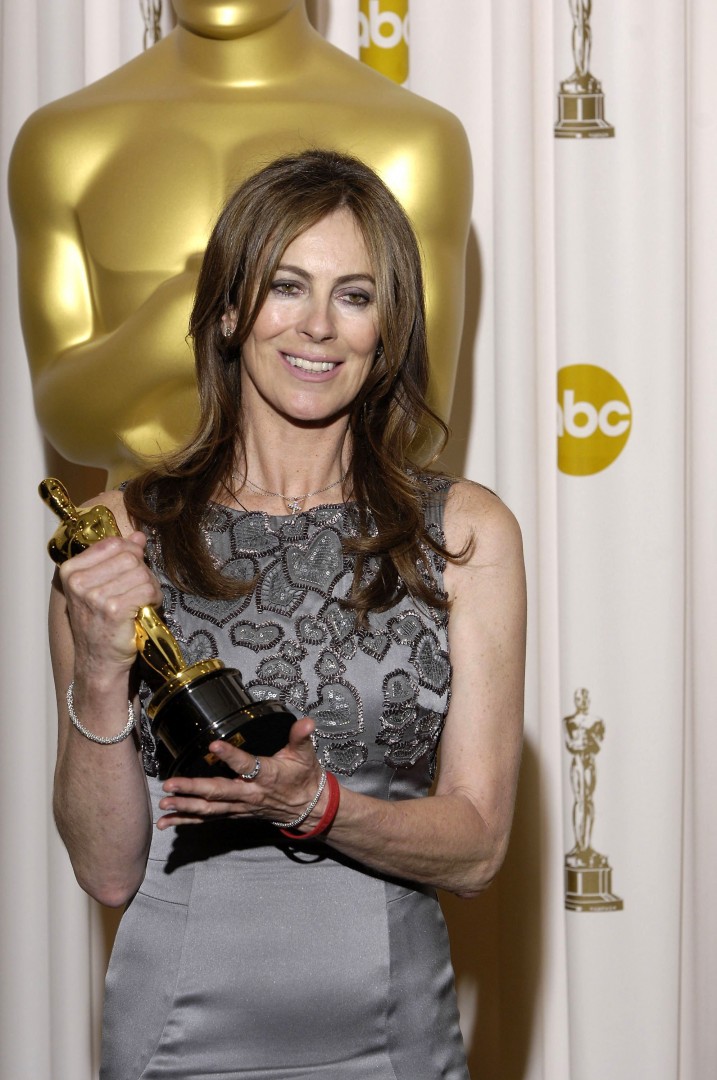 The simple answer is culture; a toxic culture that has embedded itself within the language of cinema. The film industry was and still is a male-dominated arena and, unfortunately, when concerns were raised over systematic discrimination, they were swept under the carpet. If you look at the majority of films made up until recent years, the representation of female characters was relatively two-dimensional. As a child watching films of the 80s and 90s, female characters were presented to me as either a villain or love interest, driven by the actions of their male counterparts. The Bechdel test (sometimes called the Bechdel-Wallace test) measures female representation within fiction. The rules are very simple: to pass, a particular work has to have two named female characters talking to each other about something other than a man. This is by no means the full measure of female representation within film, but it certainly was one of the first to highlight underrepresentation to the public back in 1985. Of course, there are many notable exceptions but as a majority rule, this was the notion fed to the (male) masses, especially where big-budget films were concerned.
And that's just it: it's just a notion and a ridiculous one at that. There is this naive perspective that there are simply not enough women interested in the production side of filmmaking thus explaining their minority presence within the industry. This same viewpoint has been used as a theory (excuse?) as to why there is a lack of racial diversity in film. This is, in fact, far from the truth and was never the case. Some of the most popular films ever to grace the silver screen have a strong female presence within its production, in front and behind the camera. Two hugely popular sci-fi properties, the Terminator and Alien franchises have iconic female leads that are pivotal to the success of their stories in Linda Hamilton's Sarah Connor and Sigourney Weaver's Ellen Ripley. Arguably the best Star Wars film, The Empire Strikes Back was co-written by Leigh Brackett, and ET: The Extra-Terrestrial was written by Melissa Mathison and went on to become the highest-grossing film of 1982 and was nominated for nine Oscars, including Best Screenplay. Uber-producer Gale Anne Hurd, who started her own company Pacific Western Productions, also in 1982, went on to produce some of the biggest and most beloved Hollywood blockbusters as well as the most commercially successful TV series of all time, The Walking Dead. I'm merely scratching the surface here, but my point is (with the exception of fictional characters) why haven't we heard about these women the same way we know about Steven Spielberg, Quentin Tarantino or dare I say it, Harvey Weinstein?
Fortunately, the industry appears to be making positive steps (albeit very small ones and not necessarily off its own steam) in gender equality as well as racial diversity, but if anything is going to force the industry to change for the better it's us. The aforementioned #MeToo movement snowballed thanks to its presence on social media and was a major turning point in the fight to ensure that women in film are treated with respect and equality. We are starting to see a more consistent presence with some really exciting filmmakers making their mark such as Ana Lily Amirpour, a visionary who wrote and directed the simply breathtaking, A Girl Walks Home Alone at Night. The Marvel Cinematic Universe is to finally release their first female-led film in Captain Marvel and more women than ever are venturing into genres usually the purview of men. We all have a part to play in this struggle. Women have a unique voice, the same as any other gender, race, religion or ideal. To deny this would stall the evolution of film, to the detriment of us all.