2018 has been an incredible year for film. From chart-topping blockbusters to indie gems – here are my top 5 picks from a year of cinematic treats.
BlacKkKlansman
Spike Lee's latest is easily his most important work for over two decades. Loosely based on real events, it tells the story of Ron Stallworth (played charmingly by John David Washington), a black detective who manages to infiltrate the local KKK chapter with the help of his white counterpart, Flip Zimmerman (Adam Driver). What could have been played for outright laughs is handled with Lee's usual verve, and, though there are better films on the subject matter, what really stands out is the film's poignancy. Despite being set in the 70s, BlacKkKlansman's themes couldn't be more timely. It certainly raises more than a few questions on current attitudes about race and equality and just how much these have actually changed since.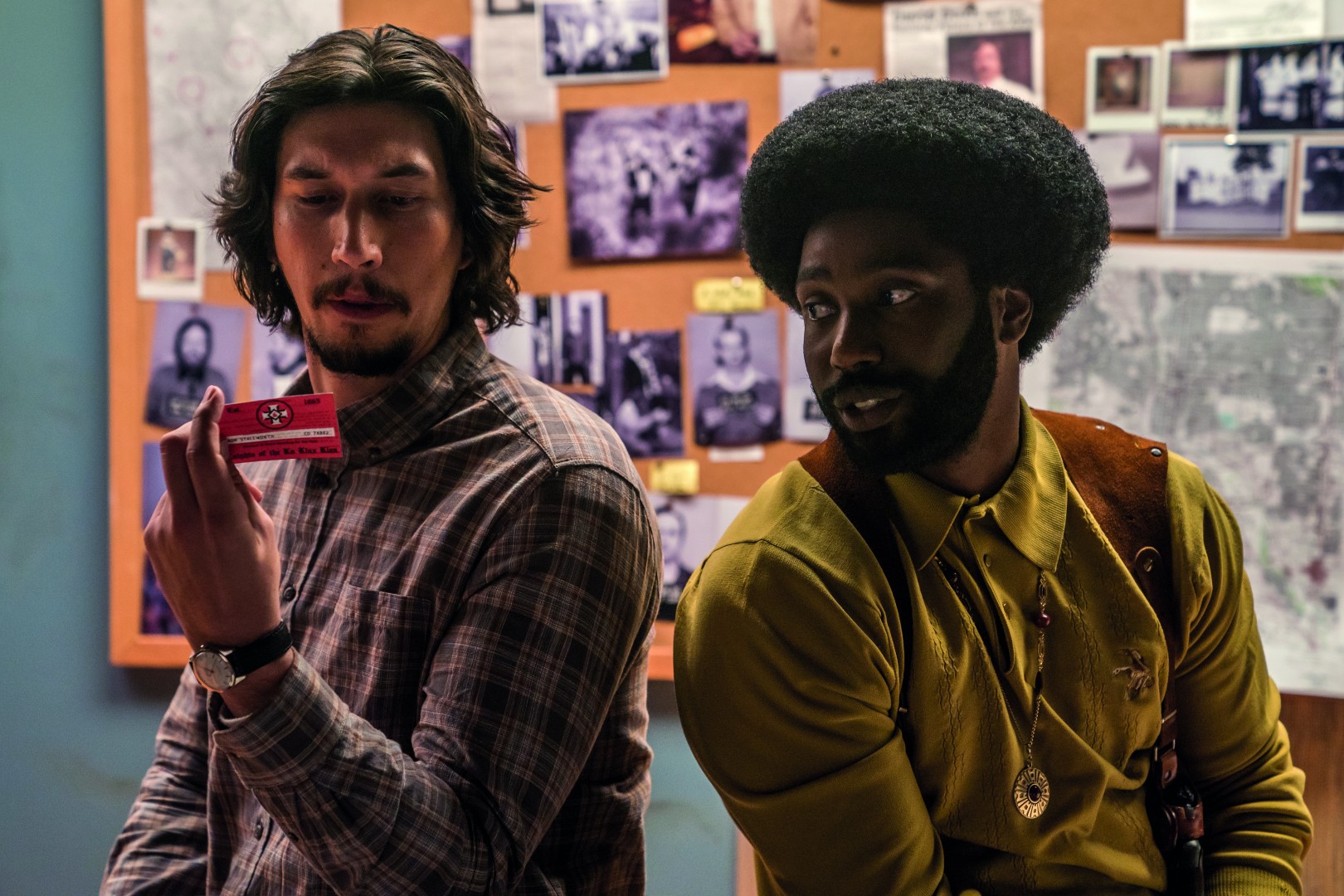 Credit – © Universal Pictures
Hereditary
Audiences have been divided by Hereditary's sinister offerings. Many found that the film's third act didn't live up to the slow-burning dread conjured earlier on. Unfairly compared to The Exorcist, Hereditary is a masterclass in modern horror. Ari Aster's debut feature-length picture trades jump-scares for something far more spine-tingling that lingers long after the credits roll. It certainly warrants repeat viewings but if there's one thing that stands out immediately, it's Toni Collette's absolute tour de force of a performance as Annie Graham, a grieving daughter and devoted mother who starts to uncover the dark secrets that have plagued her family for decades. If the academy has any credibility, Collette will receive a nomination.
Mandy
How do you channel Nicholas Cage's lunacy without venturing into parody? Easy, by ensuring that the rest of your film is just as insane. Mandy is an aural and visual assault, defying current conventions. This is more than a film, it's an experience laced with LSD. Panos Cosmatos' direction is a hallucinogenic nightmare complimented by Jóhann Jóhannsson's unnerving score (his final work before his untimely passing earlier this year). It sees Cage's Red Miller on a vengeful rampage against a sadistic cult and demonic biker gang armed with a crossbow and forged axe. If this all sounds bonkers, it's because it is. Cinephiles will relish the 80s horror nods littered throughout and comparisons to the likes of David Lynch's earlier work are fitting. As a casual cinema-goer, you're in for one hell of a trip – 2018's most original film.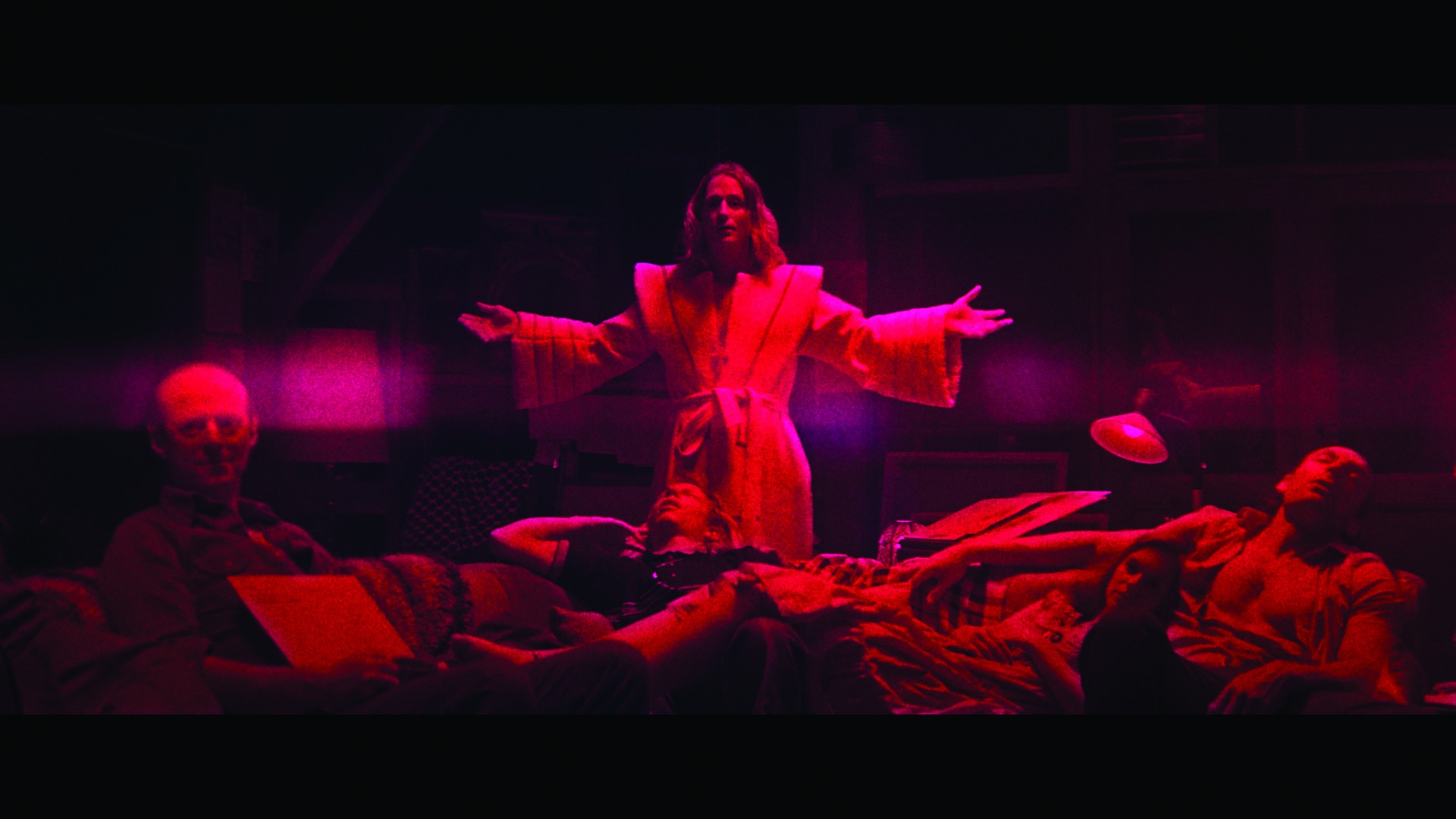 Credit – © The BFI London Film Festival
Beast
Taking inspiration from an extremely dark chapter in Jersey's history, Michael Pearce's Beast is a British debut worth shouting about. We follow Moll (Jessie Buckley), a troubled young woman from an oppressive family who falls for the charming yet mysterious Pascal (Johnny Flynn) – all set against the backdrop of a series of murders on the isle of Jersey. Pearce's script manages to keep you guessing to the very end and beyond, playing heavily on the small community's paranoia, while the dynamics between Buckley and Flynn are so on point you genuinely feel their passion for one another. The main star however is the island itself – beautiful yet bleak, vast yet isolated – shot to perfection by Pearce's confident directing.
Three Billboards Outside Ebbing, Missouri
Sneaking its way onto the list (having been released way back in January) Three Billboards took many accolades during the 2018 awards season, most notably Frances McDormand's brilliant portrayal of Mildred Hayes. McDormand plays a grieving mother who, angered by the lack of progress made in the investigation of her daughter's murder, commissions three billboards to force the police to act. With a fantastic supporting cast including Woody Harrelson and Sam Rockwell (who also won several awards) Martin McDonagh's Three Billboards is a character study on grief and compassion, his storytelling develops his characters in unexpected ways, providing them with arcs that may surprise you.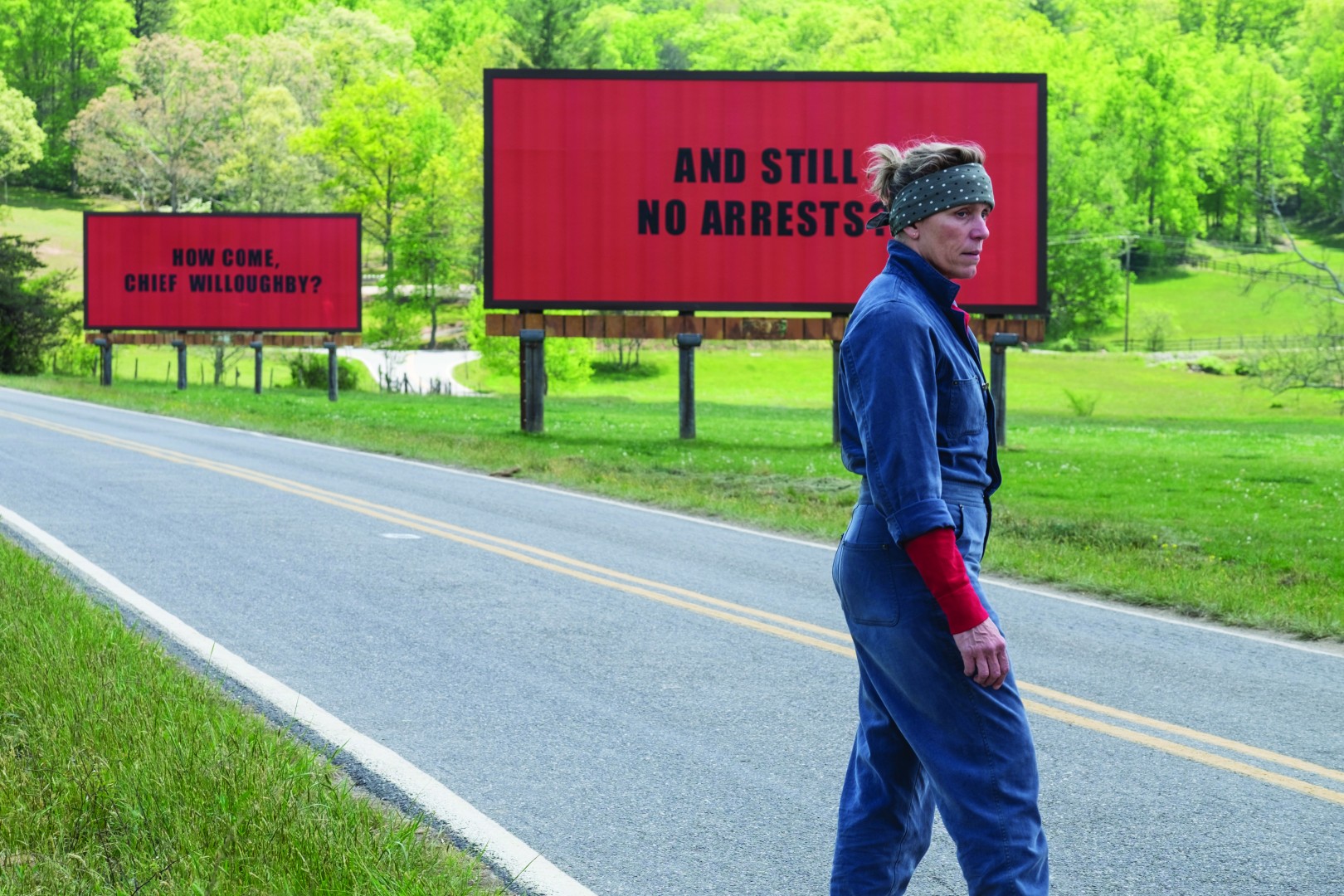 Credit – © The BFI London Film Festival