As cultural views and awareness has changed over the decades since it was identified in the 1980s, AIDS has had a love/hate relationship with film – particularly within the mainstream. With Hollywood reluctant to lambast the government's efforts with support towards AIDS victims and valuable research, representation within film has been a breakneck rollercoaster ride. Here I take a look at the impact AIDS has had on the industry and the parallels of society's changing views on the virus.
The first film ever to tackle the subject can be traced back to 1985. Buddies, written and directed by Arthur J. Bressan Jr. – who unfortunately succumbed to an AIDS-related illness some two years after Buddies' release – was a direct response to Hollywood and its stigmatisation of how homosexuality was depicted (along with the lack of representation) within mainstream American film. It tells the story of a gay man (David Schachter) in a monogamous relationship with another gay man (Geoff Edholm – who also died of an AIDS-related illness some years later) dying of AIDS, becoming a 'buddy' or a volunteer friend. Not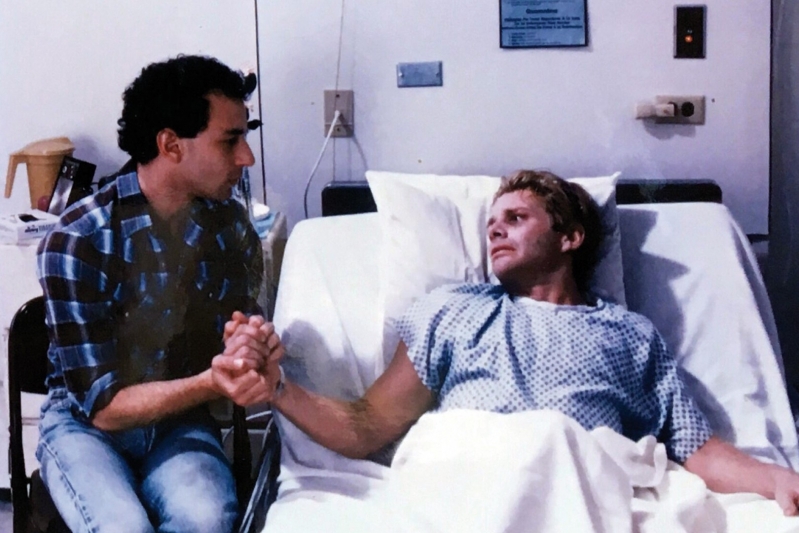 least with the tragic background of the director and one of its stars, Buddies is an extremely poignant and moving story that transcended the prejudices towards homosexuality rife within Hollywood during that time. This was Regan-era America so any criticism towards government inaction on the AIDS epidemic was quickly quashed within Hollywood which may explain the obscurity of Buddies.
Buddies © New Line Cinema
The 80s was also rife with homophobia; with the AIDS virus considered by many to be exclusive to homosexuals and bisexuals only, there was this inherent attitude that anyone who had contracted AIDS deserved their fate, sentiments that unfortunately ran within Hollywood, highlighting the misrepresentation (and overall lack of real representation) for non-heterosexual preferences. This meant that funding of any kind for films that wanted to tackle AIDS was lacking, with indie cinema the main source for films on the subject.
It wasn't until 1989 (nearly ten years since AIDS was identified in America) that the first widespread theatrical release to deal with the subject was released. Longtime Companion (directed by Norman René who also died of an AIDS-related illness in 1996) chronicles the beginning stages of the epidemic in America during the early 80s, told through the eyes of several gay men and their straight friend. It was highly praised, a huge critical success garnering numerous awards and honours, with several critics noting their astonishment that the subject had never been widely explored in film prior. During that same year HBO released the documentary Common Threads: Stories from the Quilt, told from the perspective of those infected, their parents and loved ones. The sting in the tail being that most, if not all of the people we meet during its runtime will soon be among the dead, immortalised on the quilt of the film's title for a large scale memorial of the victims. The fact that this crucial and poignant moment in AIDS history was overlooked (the quilt was displayed in 1987) until the end of Regan's term in 1989 speaks volumes.
As we entered the 90s, awareness of HIV/AIDS started to gain traction due to several high-profile infections/deaths. In 1991 NBA superstar Earvin 'Magic' Johnson Jr. publicly announced his HIV-positive status, dispelling the stereotype that HIV/AIDS was a "gay disease". We also lost Freddie Mercury that same year to the virus. According to the APA (American Psychological Association) AIDS became the number one cause of death for US men aged 25-44 years old in 1992. By 1994, it became the leading cause of death for all Americans ages 25-44 years old. These announcements contributed heavily towards the public consciousness' better judgment on HIV/AIDS and we finally saw the first major Hollywood production to feature the subject in 1993's Philadelphia. Love it or loathe it, Philadelphia can be attributed to single-handedly kickstarting the change in the cultural landscape within the film industry, towards not only HIV/AIDS, but homosexuality and the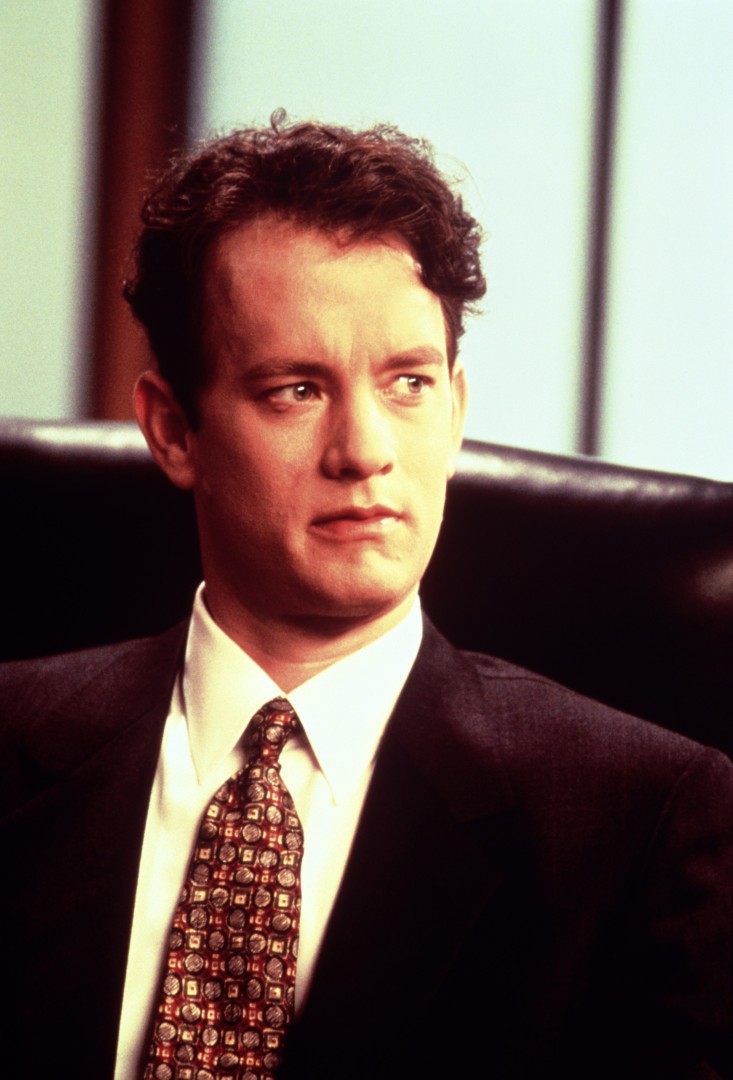 everyday prejudices faced by the gay community. Tom Hanks went on to win the Academy Award for Best Actor (indirectly and unfairly creating an industry cliché whereby to win an Oscar you need to portray someone who is HIV-positive) and was lauded by critics who praised the treatment of the subject matter and the effect it would have to help broaden understanding of the disease. The 90s also offered films that, in part, focused on heterosexual victims – 1995's Boys on the Side follows three friends on a road trip when they discover one of them is HIV-positive. Despite the forward-thinking philosophies within these films to break down the stigma surrounding HIV/AIDS, there was still this underlying fear and complete lack of understanding of how the disease was contracted and spread with homosexuality remaining exclusivity – truth is there aren't that many films that offer the subject outside of homosexuality, even to this day.
Philadelphia © TriStar Pictures
One of the most recent films to portray HIV/AIDS for mainstream contemporary cinema was 2013's Dallas Buyers Club.The story of a heterosexual male who is diagnosed with AIDS, Dallas Buyers Club follows Ron Woodroof, who discovers a banned drug that can help patients survive longer. To get around the system, he forms a club to smuggle the medicine to those in need. The film was widely praised, earned a Best Actor and Supporting Actor for Matthew McConaughey and Jared Leto, and – despite criticism towards transgender representation and taking advantage of appropriate story licensing – it helped to further increase awareness of HIV/AIDS.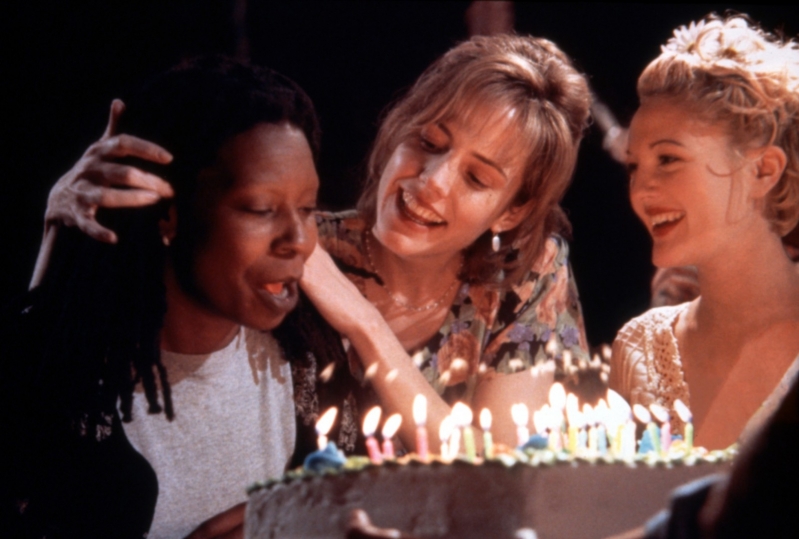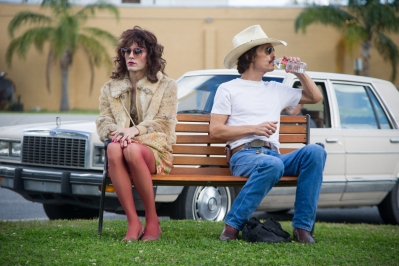 (Left) Boys on the Side © Warner Bros. (Right) Dallas Buyers Club © Focus Features
Unfortunately, you won't find the real stories surrounding HIV/AIDS in Hollywood. If you want to see the real impact, extent and outcome it has on its victims you will need to turn your head to documentary film making. Much like Common Threads: Stories from the Quilt, documentaries strip away any sugarcoated sentimentality offered in mainstream Hollywood for raw emotion – often made as a result of a personal tragedy or injustice. The two that spring to mind regarding injustice are How to Survive a Plague (2012) and Fire in the Blood (2012) which both focus on the battle against large pharmaceutical companies withholding widespread access to viable (and now proven) drug treatments. But documentaries also offer the opportunity to tell singular, intimate stories such as Memories of a Penitent Heart (2016) and We Were Here (2011).
If anything, mainstream Hollywood has on the whole misrepresented HIV/AIDS for decades, taking emotional liberties where it can and very much keeping the stigma of the "gay plague" alive no matter how much they have tried to highlight the issue. But, if it acts as anything, it's a gateway to direct your gaze to the documentaries on the subject and the intimate, powerful stories – and in some cases shocking revelations – that go with them. If you want to learn more about HIV/AIDS and its effect on communities across the world, I urge you to seek these films out.