This year is going to be marked by the realisation that the only thing we have true agency over is the care of ourselves. With this in mind here are our 2023 beauty resolutions.
1. Start a Skincare Regime
It's never too soon (or too late) to get into a routine around caring for your skin. Fenty Beauty's Start'r Set with its full-sized makeup remover-cum-cleanser, Fat Water toner-serum hybrid, and SPF 30 Hydra Vizor moisturiser would be a fantastic place to start if you're looking to enhance texture and tone and make pores appear more snatched.
£69 fentybeauty.com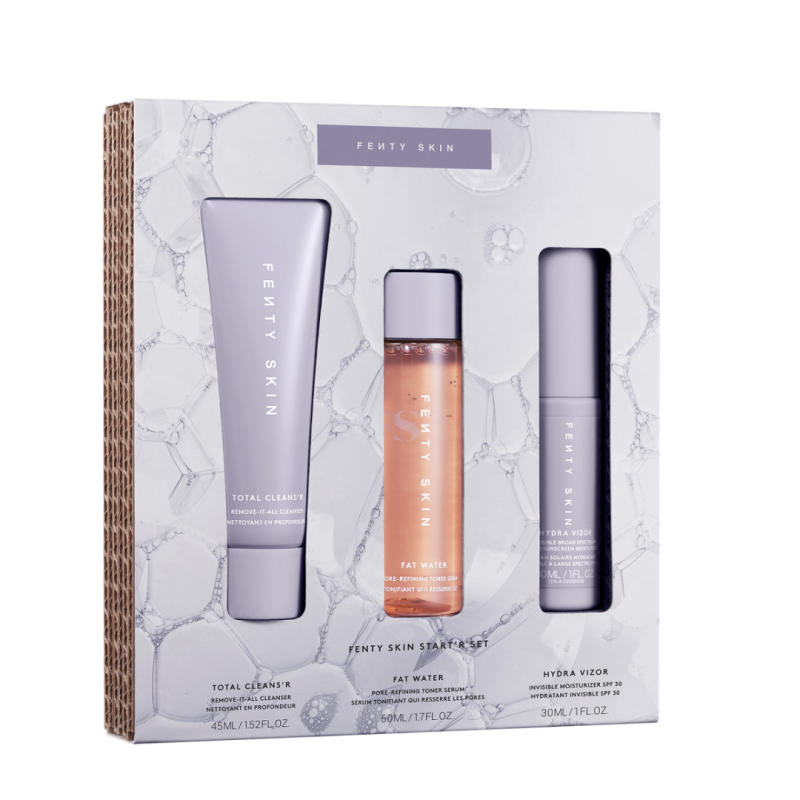 2. Add Colour to Every Day
What we love most about Ashe London nail polish isn't the luxurious vegan formulations which are 84% bio-sourced, or the fact that the brand has a social conscience (with 10% of sales going to charity), or even the fact that it is a Black-owned, female-led independent beauty company – although we champion and support all of these. It is the colours themselves. Beautifully considered, sophisticated without being bo-rrrring. Happily these polishes last for up to a week on the nail which means that the 13 (and counting) shades could see us through all the way to spring.
£28.85 ashelondon.com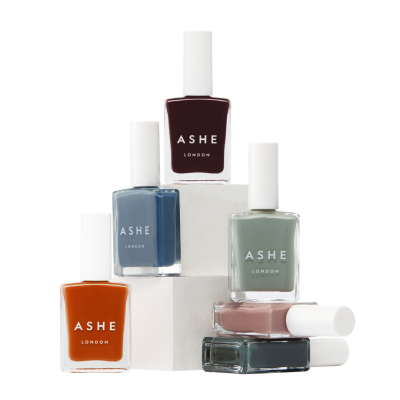 3. Try something new
We see the love for snail mucin on our socials (1.3 billion views on TikTok) but the ick factor has stopped us from trying it out for ourselves. No more. Let's make 2023 the year of saying yes, of trying something new. And, we have been richly rewarded. Be aware; it is sticky. Think trails of mozzarella when eating a great pizza. Rest assured, it's doesn't feel horribly tacky once applied, but the stickiness has a benefit: it grips onto makeup making this an ideal primer, as well as locking moisture into your skin to leave it nice and plumped.
£27 asos.com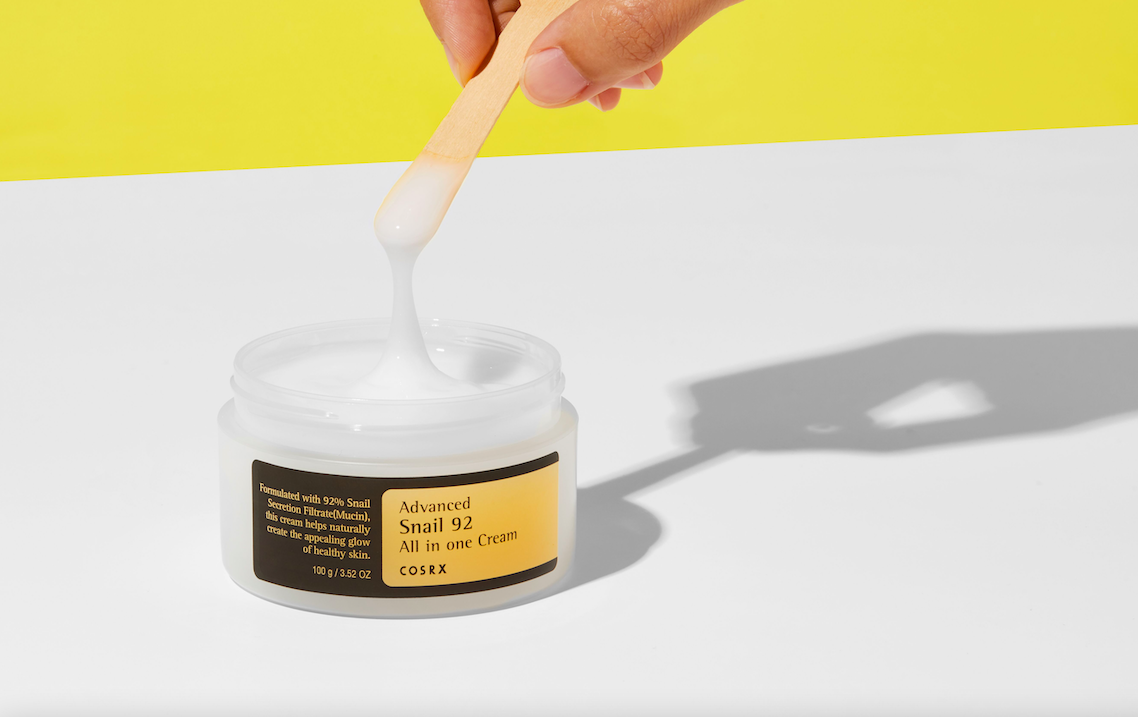 4. Improve the Whiteness of my Teeth
Up to ten shades whiter in six days sounds amazing but we've always been a little wary of teeth whitening kits. However, Current Body's expertise in safely harnessing the power of LED in their growing range of home treatment devices is hugely reassuring. Having tried this for ourselves we were super-impressed by the easy, effective usage experience and the notably brighter smile. There's been a 270% uplift in LED device sales and we can understand why. As with any treatment, you should only use this on healthy teeth.
£109 currentbody.com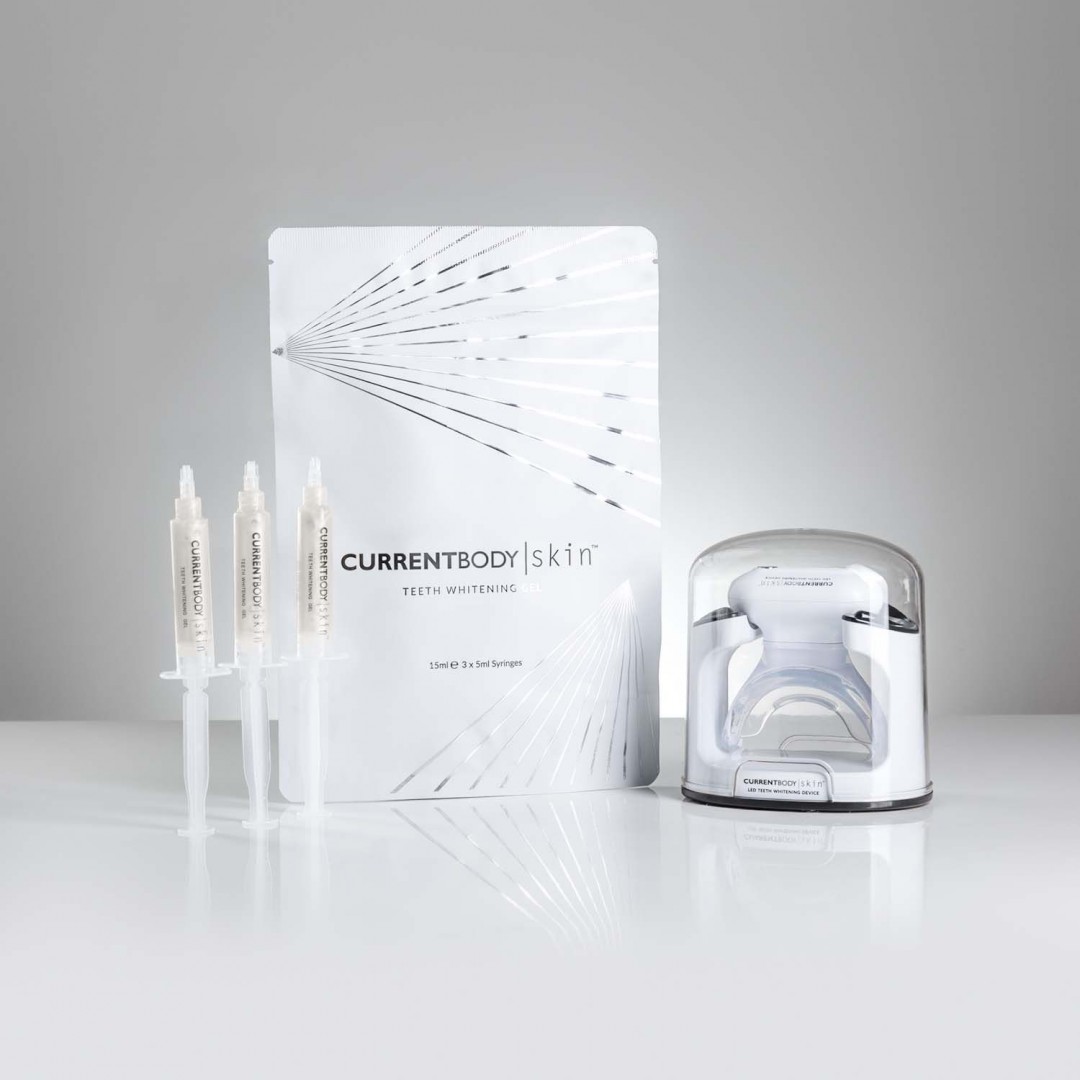 5. Remove Makeup Every Night
We all know we should, but do we? This year, make it easy on yourself: stash a bottle of Bioderma's newest Sensibio H20 Biophase Make-up Remover on your bedside table next to a pot of cotton pads (ideally reusables). Formulated specifically for the thinner skin around the eyes, the brand's Director of Scientific Research Michèle Savag points out "this area is particularly subject to stresses…blinking 10.000 times a day [and] we touch our eyes and rub our eyelids several times a day. Of course, make-up, especially if not removed well, can also be a weakening factor." Rest assured, this will remove very scrap of lip and eye makeup, even waterproof, whilst protecting and nourishing delicate skin.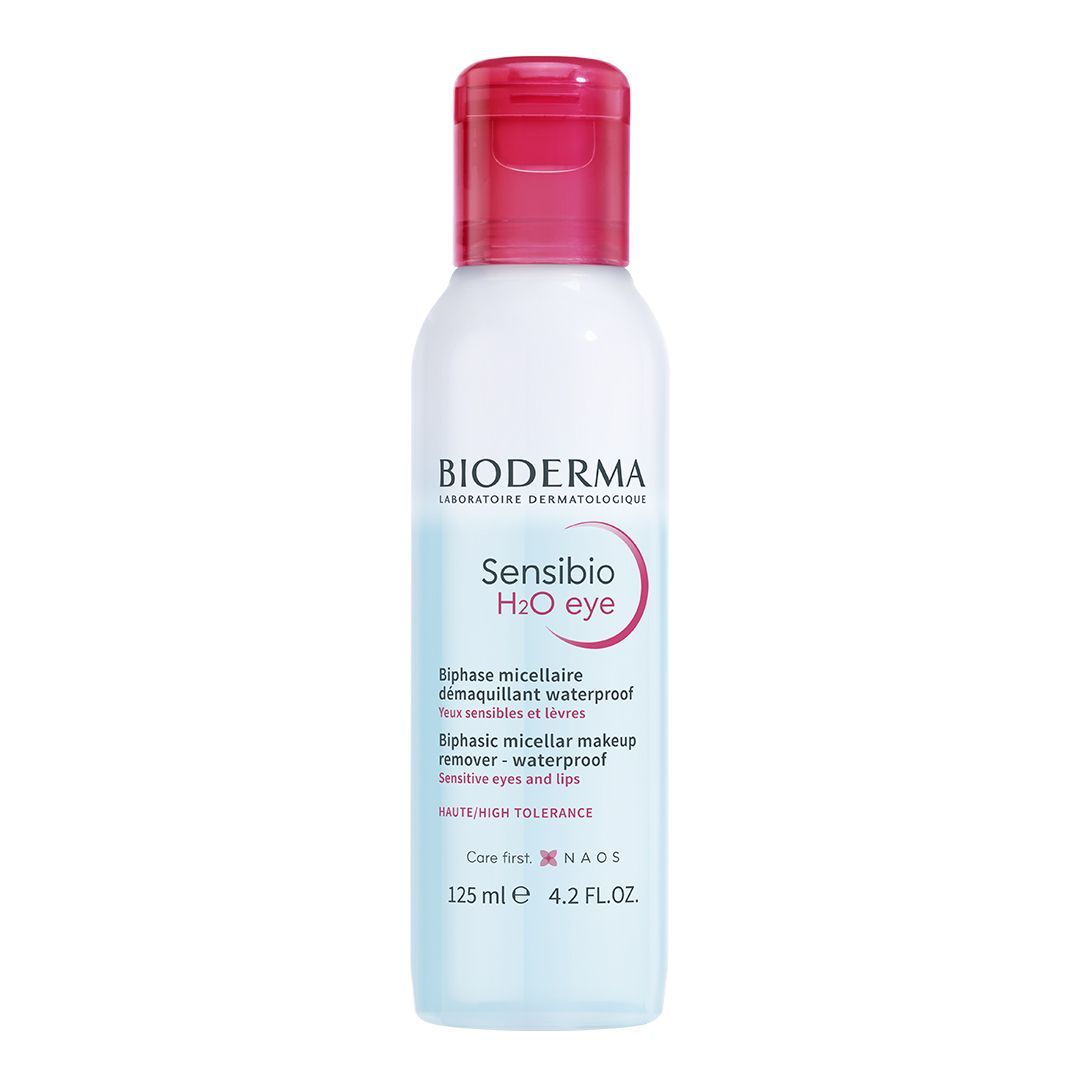 6. Experiment with Hair Colour
In the words of the inimitable Fleabag (Phoebe Waller Bridge); Hair is Everything. The quote actually goes on and concludes with the universal truth, 'it's the difference between a good day and a bad day'. Whether it is cut or colour, new year=new hair=new outlook and we're here for it. We love Moroccan Oil's Colour Masks which offer punchy, vibrant shades without the commitment of a permanent dye and have all the nurturing benefits of an indulging treatment.
£28.85 moroccanoil.com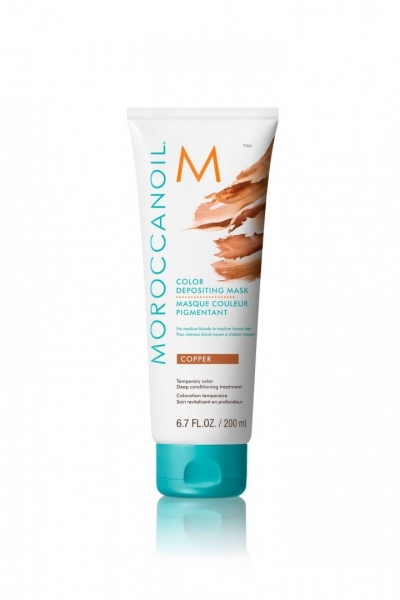 7. Invest in Myself
All our favourite skincare brands blend the proven know-how of high-tech with the best in natural ingredients. Verdilab is a luxury Swiss brand (always a great start), which contains the (patent-pending) ImmunatuRNA® complex, designed to aid the skin's capacity to self-repair and regenerate. This sounds marvellous – and there is a hefty price tag – but products like their Natural Moisturizer (£96) go a long way toward justifying the investment. This hydrating probiotic cream acts as a warm, cossetting blanket against the chill winds of winter. The Rose range (pictured) harnesses the healing properties of the rose to boost radiance and give 'rested skin look'.
From £122 johnbellcroyden.co.uk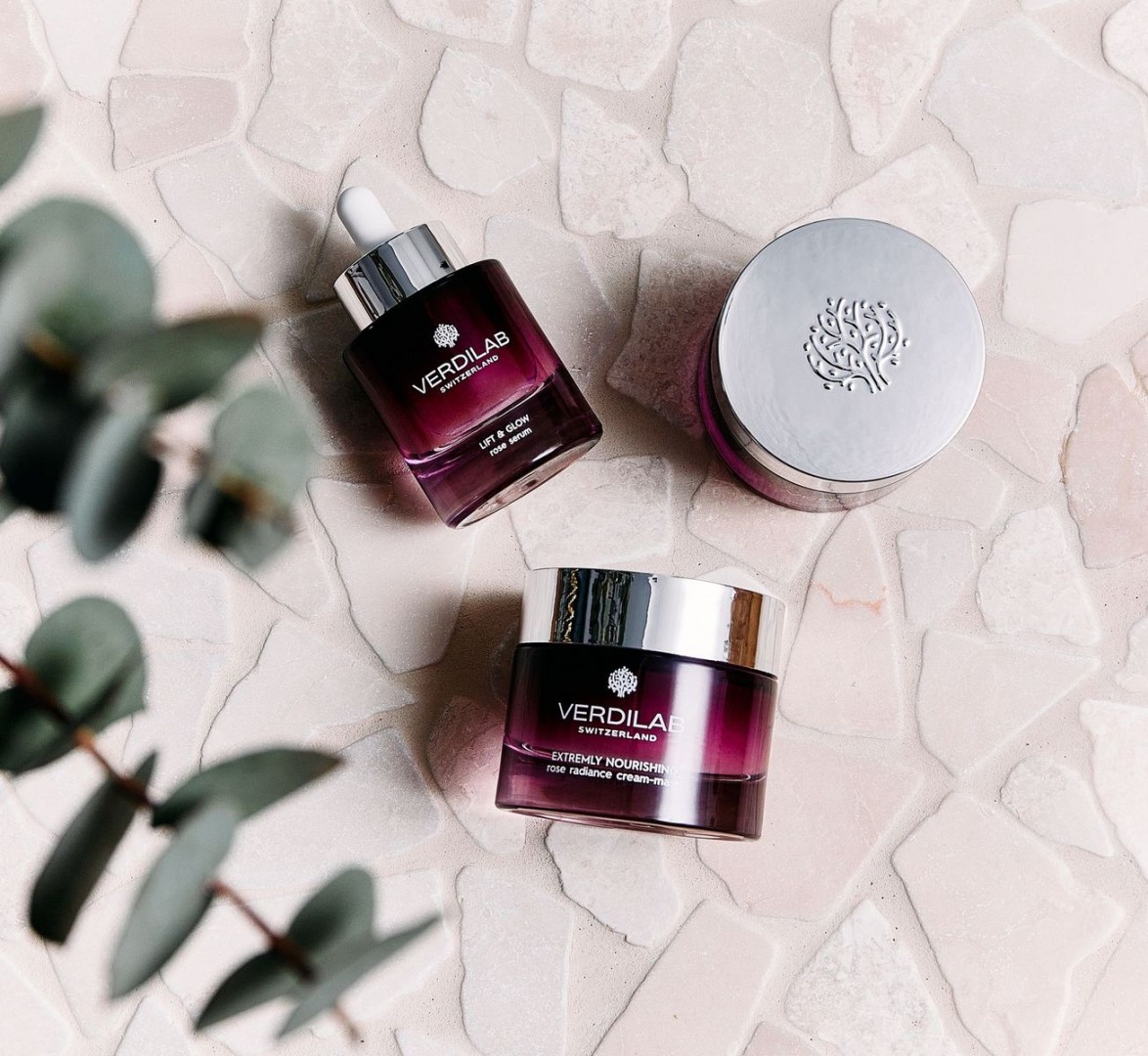 8. Make Showering Fun
Alarm goes off. Get up. Head into shower. Get dressed. Get breakfast. Clean teeth. Go to work. Ugh, it's all so dull, especially in January when it is freezing cold and still dark as night. There's not much we can do about the alarm, the routine, or the light, but there is something we can do about the shower and making it a mindful pleasure is top of the list. Shower foams are (officially) fun and Sundae's range, dressed in cute pastel colours and retro-styled packaging, pretty much guarantees a smile. Then there are the lip-licking scents, like Honey Honey, Pomegranate Fizz, Coconut Cream and Cool Mint
£12.99 cultbeauty.co.uk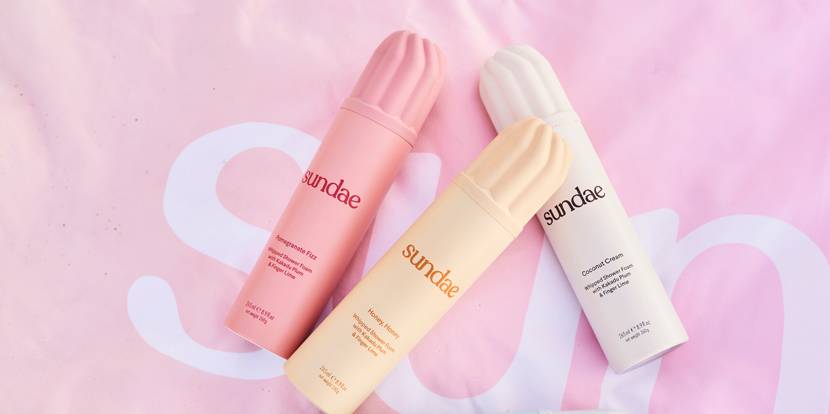 9. Make a Face Mask Part of my Weekly Routine
We love the benefits of a face mask but have to confess to being slightly cavalier with regard regular usage. January is a new beginning, a fresh start. Not finding 10 minutes spare in a week just isn't a good look, especially as we are so very aware of the benefits of mindfulness, meditation, taking time out – call it what you like – but starting from now we intend to do this every week whilst slathered in a skin-enhancing unguent. We love the Odile Paris 'OR je sublime' mask which purifies and protects skin against external aggressors.
£45 odileparis.com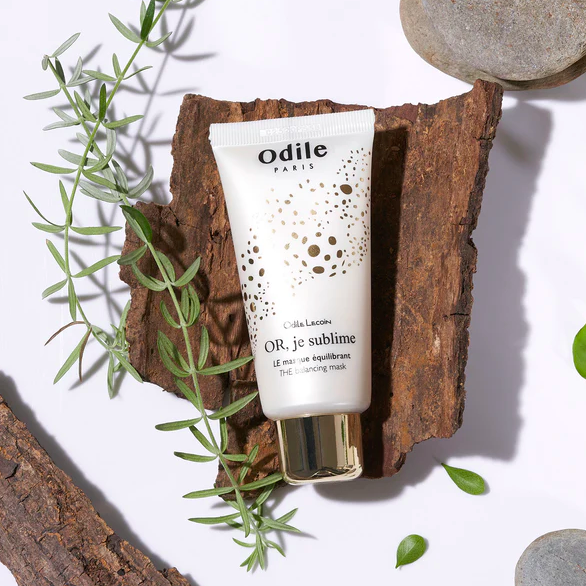 10. Create a Moment of Joy
Key to happiness is accepting what we can't control. It may sound trite to suggest that a fragrance spray can alleviate the world-malaise which dominates, but this is about doing what we can to manage ourselves and our space. Therefore we're eyeing the entire collection of Botanical Mists by Natural Herb Remedies. Hailed as an effective route to a more positive mindset, they are based around Dr Bach's flower remedies and developed with therapeutic uplifting qualities. Each has been crafted to target an emotional response. We're reaching for Joy.