2019 will be a life-changing year for all of us in the UK. The reason? Brexit of course (whichever way it goes). Along with that economic uncertainty is the certainty that diesel and petrol engines will be gradually phased out long-term in favour of hybrid and electric cars – and in that order too. There's no need to panic though or be frightened into quickly disposing of your new diesel vehicle as it ain't going to happen for a long time yet, with forecasters predicting (despite our government's pledge to phase out the internal combustion engine by 2040) there won't be a total phase out for decades to come.
Yet diesel owners will soon start to feel the pinch. Already diesel car tax has jumped up a band, the company car tax surcharge has gone up too, and diesel engines will be faced with having to meet ever more stringent anti-pollution targets; from April 2019 diesels that don't meet Euro 6 pollution standards will pay an extra £12.50 on top of the Congestion Charge, and even if you got through that loophole, Euro 7 and thereafter even more rigorous Euro 8 standards are on their way. Of course, it affects diesel residual values too, as recent research by CAP shows that in most car segments – other than maybe mid-size vans – diesel cars are depreciating at a greater rate than petrol.
Still no need to panic, mainly because engine technology is developing at such a rate that many diesel engines (which are technically more efficient than petrol anyway, hence the low fuel consumption) will be developed to meet ever stricter emission regulations, so in the short-term a long-distance business user still benefits cost effectively from buying diesel right now.
It is inevitable however that there will be a shift towards hybrid and electric vehicles over the long term, and manufacturers are thus making their future intentions clear. We will see no more diesel Porsches for example (currently they are in the Cayenne and the Macan), Fiat and Suzuki are gradually losing their UK diesel engine supplies and Volvo, whilst making both diesel and petrol for some years to come, are ensuring all their 2019 vehicles are electrified or part-hybrid .
So, we can see where this is going but due to the massive global infrastructure around the internal combustion engine and the level and scale of the infrastructure required to enable the mass growth of electrically powered vehicles, it will remain a long-term and phased process.
So what to buy in 2019?
Nevertheless, it does make the prospect of car buying in 2019 a more challenging proposition. Most will be concerned about running costs of diesel and petrol engines, and those who have not yet owned a hybrid may still be uncomfortable with the transition, whilst electric vehicles – mainly due to range and charging issues, and in many cases preference – do not meet the day-to-day needs and convenience (yet) of many drivers.
So scratch your head indeed for 2019. Many manufacturers have responded by introducing hybrid and electric options across the whole of their vehicle range. Here's a choice few of new and varied models but don't forget, there's no need to panic. Just be mindful of where the industry is going. If you're a low mileage diesel owner, maybe now is the time to look towards petrol or hybrid. If you have a consistent and predictable travel lifestyle or are well off enough to own a Tesla, then the electric vehicles out there are pretty good… but it is a cultural shift in your car buying behaviour that many with busy travel-based lifestyles may find difficult to cope with until the battery life/range and charging time issue is sorted, and there have been major improvements in the recharging infrastructure.
It is an inevitably controversial debate, but regardless of where you stand on it, car manufacturers have something for you this year.
__________________________________________________________________________________
From £70,805
On sale early 2019
A whopping 402 bhp and an impressive range of 248 miles, this is Audi's response to Jaguar's I-Pace and the Tesla Model X. It's no slouch, achieving the 0-62 mph benchmark in under six seconds and with a top speed of 124 mph. 30% of its impressive range is accounted for by energy recuperation. Charging time is impressive too as Audi reckon the e-tron can recover 80% of its charge in less than half an hour.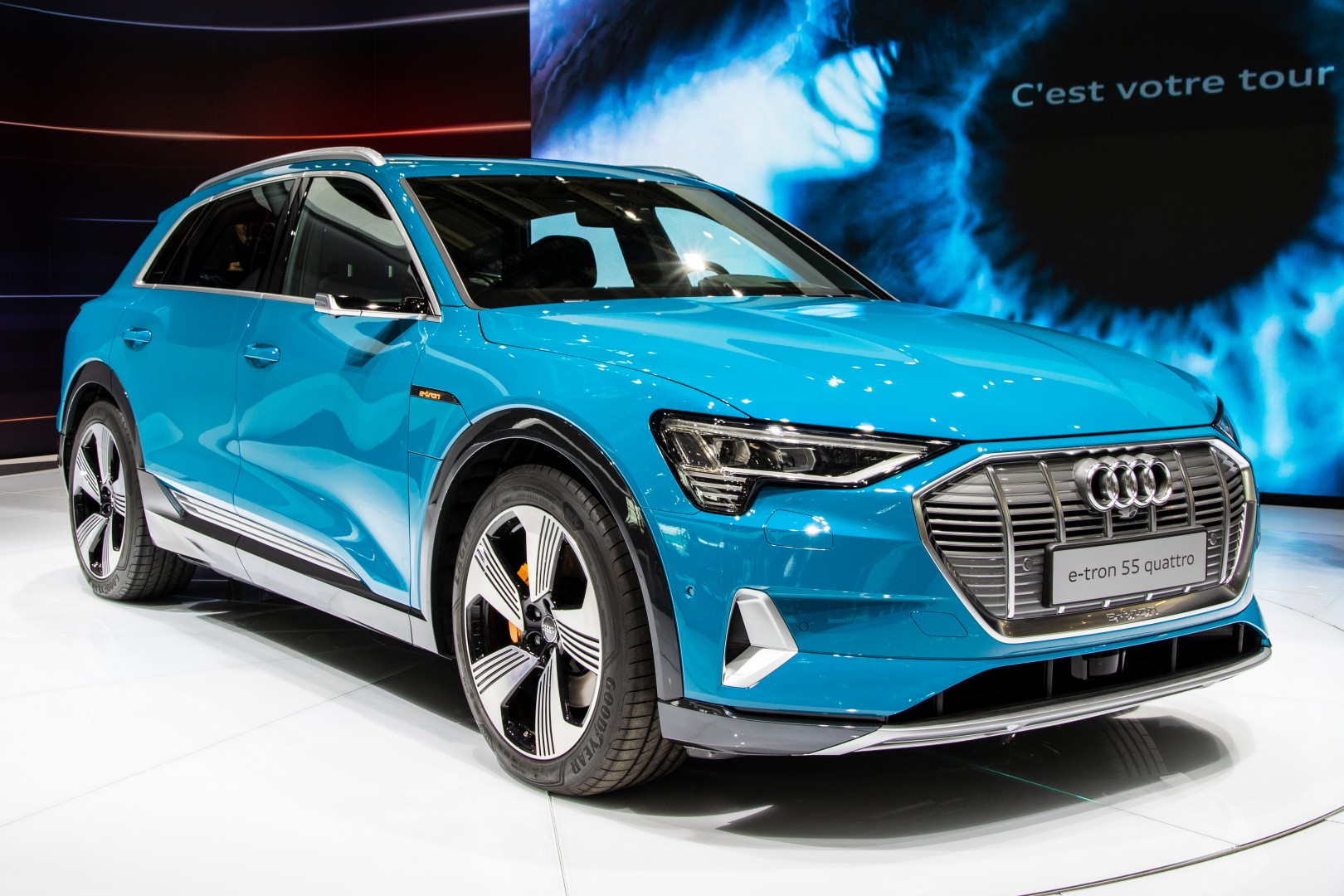 __________________________________________________________________________________
From £33,610
On sale March 2019
The BMW 3-Series has long been one of the best medium-sized segment saloons in the world, and you can expect the 2019 version to be superior – the best just gets better still. The 3-Series will be a little larger inside than the current car with inevitable upgrades in technology all-round.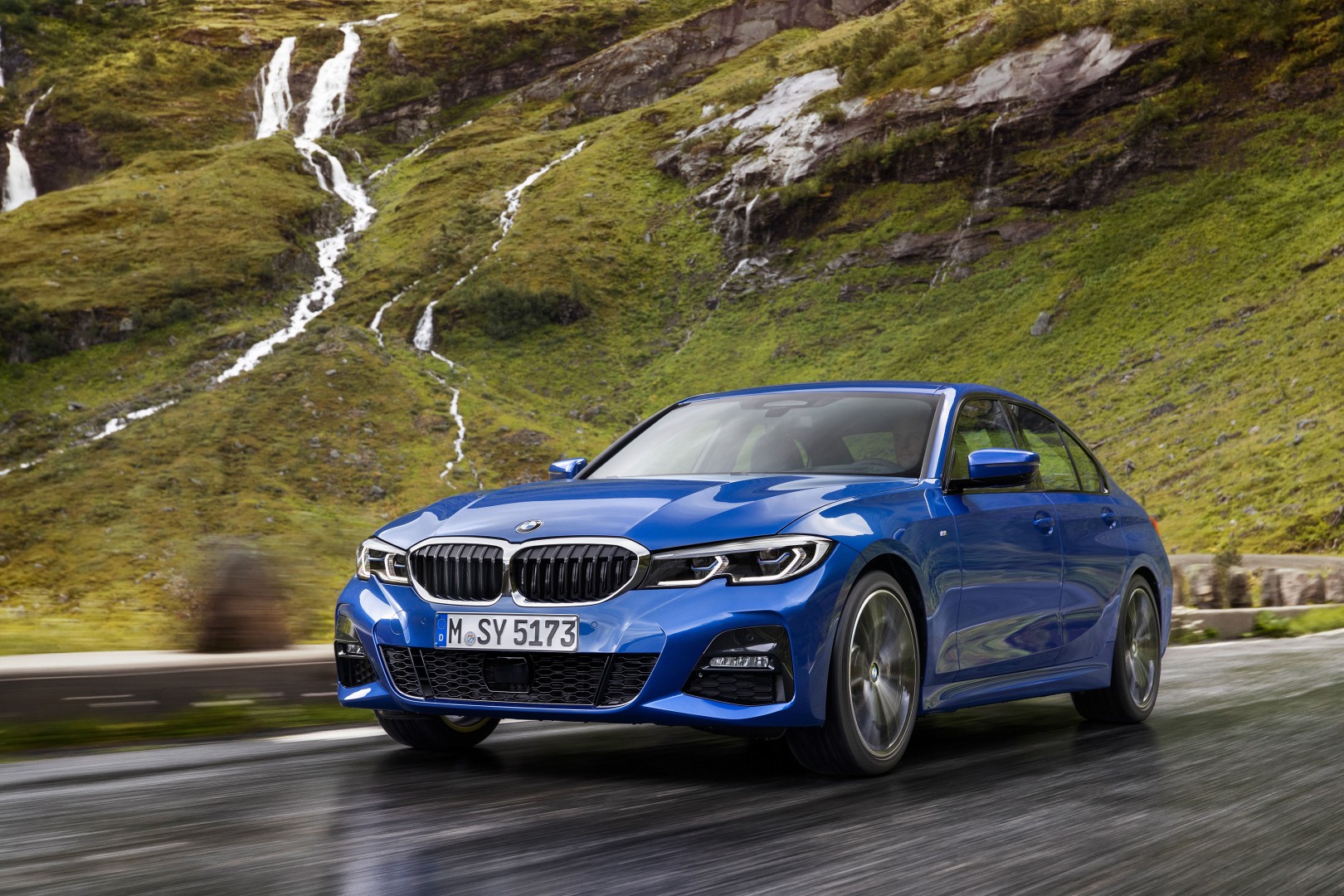 __________________________________________________________________________________
From £18,000
On sale late 2019
We suspect the Golf will again be an even better car (how do they do it?) Expect to see an all-digital dashboard and sadly, even more autonomous driving technology, from a car that is oh-so-good to drive (while you can).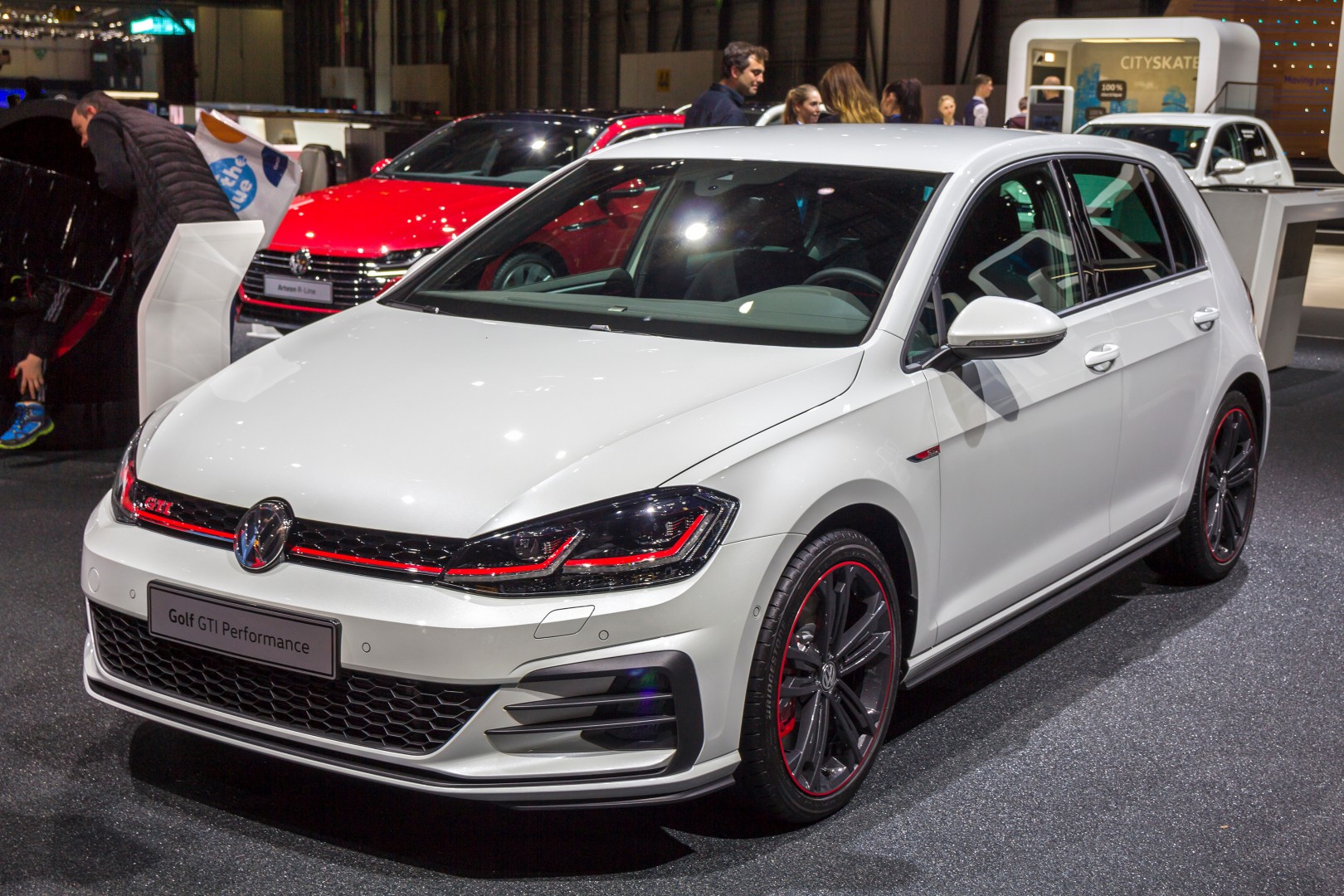 __________________________________________________________________________________
From £18,000
On sale early 2019
Mazda have kept boldness in the equation with an exciting new design for the Mazda 3. Based on the 'Kai' design concept introduced at the 2018 Tokyo Motor Show, this promises to be a real eye-catcher and what's more intends to stick with Mazda's' SkyActiv petrol engine technology, combining exceptional performance with economy.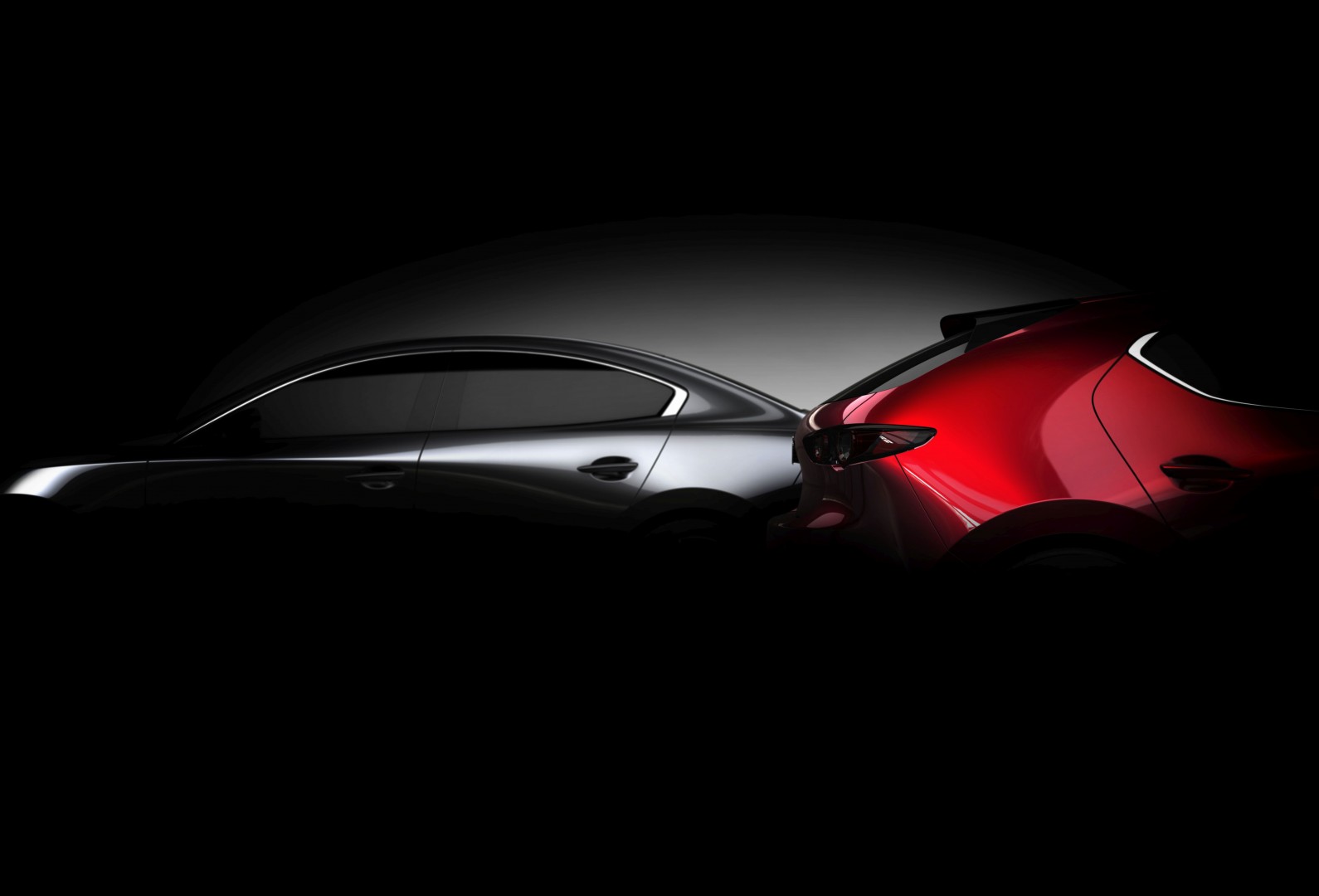 __________________________________________________________________________________
£55,965-£67,898
On sale September 2019
Oh yes, the high-performance car still has a place in everyday motoring, and the Porsche Taycan is set to prove that Porsche can retain the mantle all-electric too. This one will be capable of covering 200-mile charge in as little as 15 minutes and has a total range of 310 miles.