Establishing itself as an unmissable family event on the festival calendar, Rewind:South Festival is adding an array of 80s-themed fun activities especially for their younger audiences, ranging from costume design and crafts, to kids discos, family yoga and so much more!
After announcing their most diverse line up celebrating the 80s and beyond – featuring first-time Rewind headliners Bryan Ferry, Foreigner, Gloria Gaynor, Thin Lizzy, Michael Bolton and Four Tops – Katt Lingard, Rewind Festival's Event Manager said the festival is growing their family entertainment: "Rewind is truly a festival for everyone; we have children from as young as three coming with their grandparents in their sixties! With a full family programme of entertainment, including cinema, a scavenger hunt, face painting, all sorts of arts and crafts, and even a Kiddy Disco, it's the perfect way to show the next generation how to party like it's 1989!"
Come down to the Family Area and re-create the magic of the 80s – literally – with hands-on arts and crafts. Here you can decorate your own Rewind tote bags, customise your own big badges and key rings with iconic 80s designs and slogans. Not disco ready? No problem! Get down here in the afternoon to design your 80s costumes with an array of vibrantly coloured tutus, giant bows, boomboxes, gold chains, and plenty of glitter and face paint to complete the look.
Feeling active? Why not go on a scavenger hunt? Put your heads together to solve puzzles and hunt for clues across the beautiful festival sites with extra-special rewards for those who complete all of the challenges! Party the day away at The Youngertones Disco, a lively space designed for young Rewinders to get into the classic hits, with prizes and inflatable props to complete the scene. Put away the smartphones and say 'cheese' to a classic 80s Polaroid camera to treasure your Rewind memories forever! There are also giant group games for everyone to get involved in, as well as crazy golf. And when you need a chill out moment – join in the family yoga sessions in the tranquil, leafy surrounds of the Family Camping area.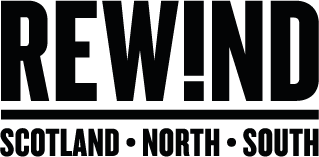 This year, organisers promise to take Rewind to new heights with a jam-packed programme of comedy, cinema and interactive fun to thrill their audiences up and down the country. Stay tuned for more additions! For more information – visit rewindfestival.com.