In celebration of English Wine Week (18th-26th June) The Alice, set within The Randolph Hotel, invited us to an intimate Wine and Dine event and a special Wine Flight tasting menu in collaboration with Balfour Winery.
Upon my arrival at the Alice, I was eagerly welcomed by Balfour's brand ambassador, wine educator and sommelier, Janina Doyle. As the first guest to arrive, I had time to take some pictures and soak in the beautiful elegance of the room; a grand yet intimate setting, ideal for an evening of learning, socialising, and indulging in some incredible food and wines.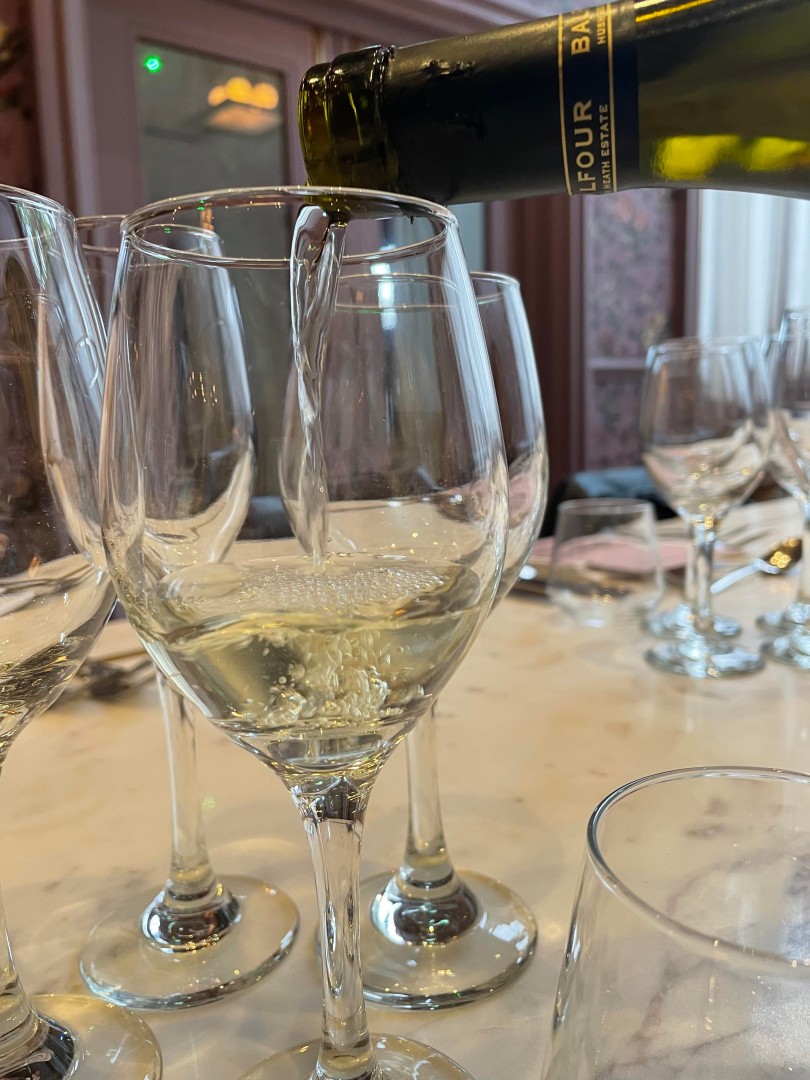 While a flute is good for maximising the bubbles, we learned that sparkling wine is technically best drunk from a white wine glass. However, as we were celebrating, our first wine of the night – a vintage 2018 Brut Rosé – was served in a pretty little coupe, conjuring images of Gatsby-style parties while allowing the fresh and fragrant aroma of the fizz to dance out of the glass. It was the perfect light and fruity accompaniment to our canapés, which began to circulate shortly after our glasses were filled. I can't speak for the meaty options but the parmesan and white pepper brulée was lovely and tangy – canapés which taste that good are a very good test of self-control when being offered before a four-course meal.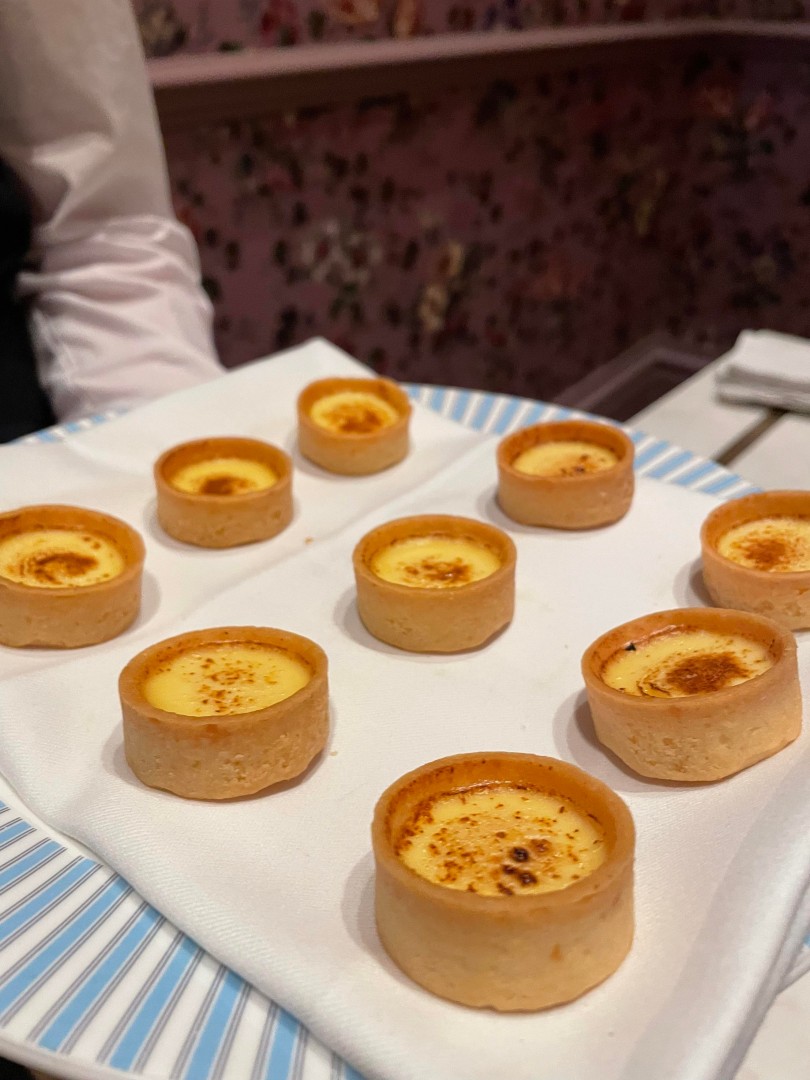 After mingling a little with the 10 or so other guests of the event, we sat down at our table where Janina kicked off the evening and introduced us to Balfour. Having been around since 2002 – this year celebrating their 20th birthday – the Kent-based brand produce around 400,000 bottles a year, making them one of the 'big players' within the industry. Set on a 400-acre estate in the middle of the countryside, Balfour is surrounded by ancient woodlands and wild meadows, which bring in all the bees meaning they also make their own honey.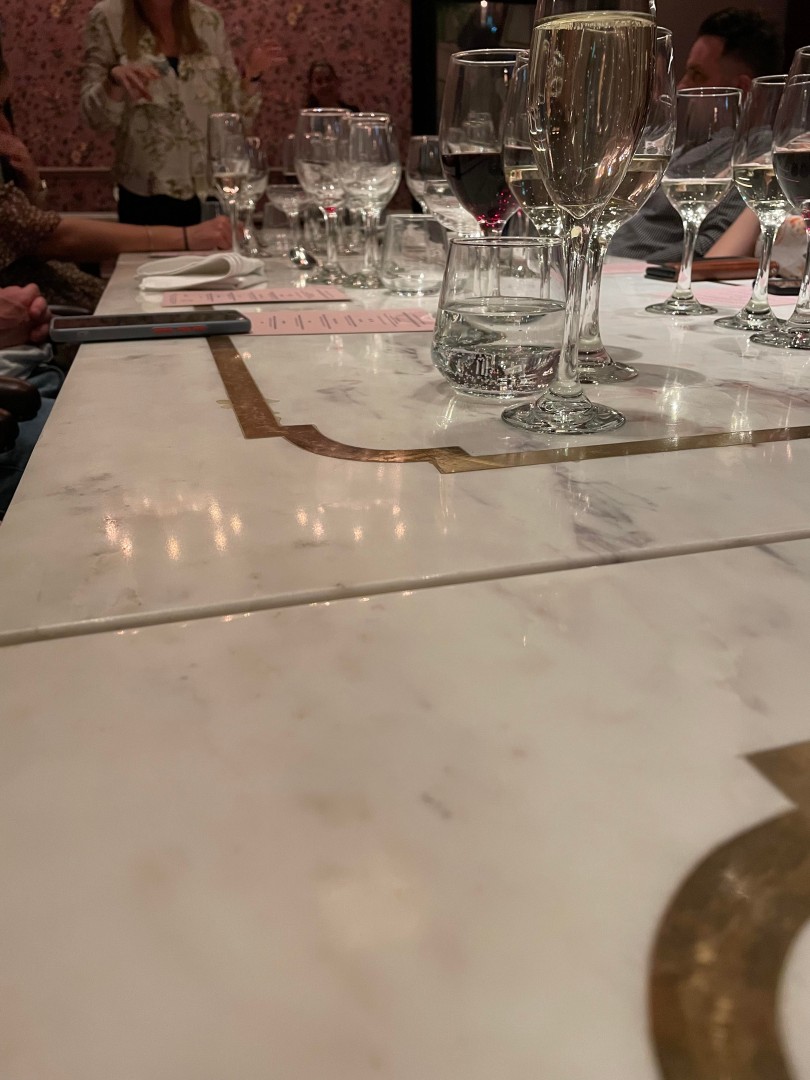 After learning a little more about Balfour, our starters were delivered and we were introduced to our next glass, Skye's Chardonnay, 2020. This clean, vibrant wine had notes of crunchy green apple – incredibly refreshing and just what we all needed as the sun was setting, shining a warm glow through the window. The vegetarian starter was spring vegetable, artichoke, and truffle salad and my guest Zoe had the same with the addition of crab. The summery dishes complemented the wine beautifully; we were left vivified and ready for our next glass!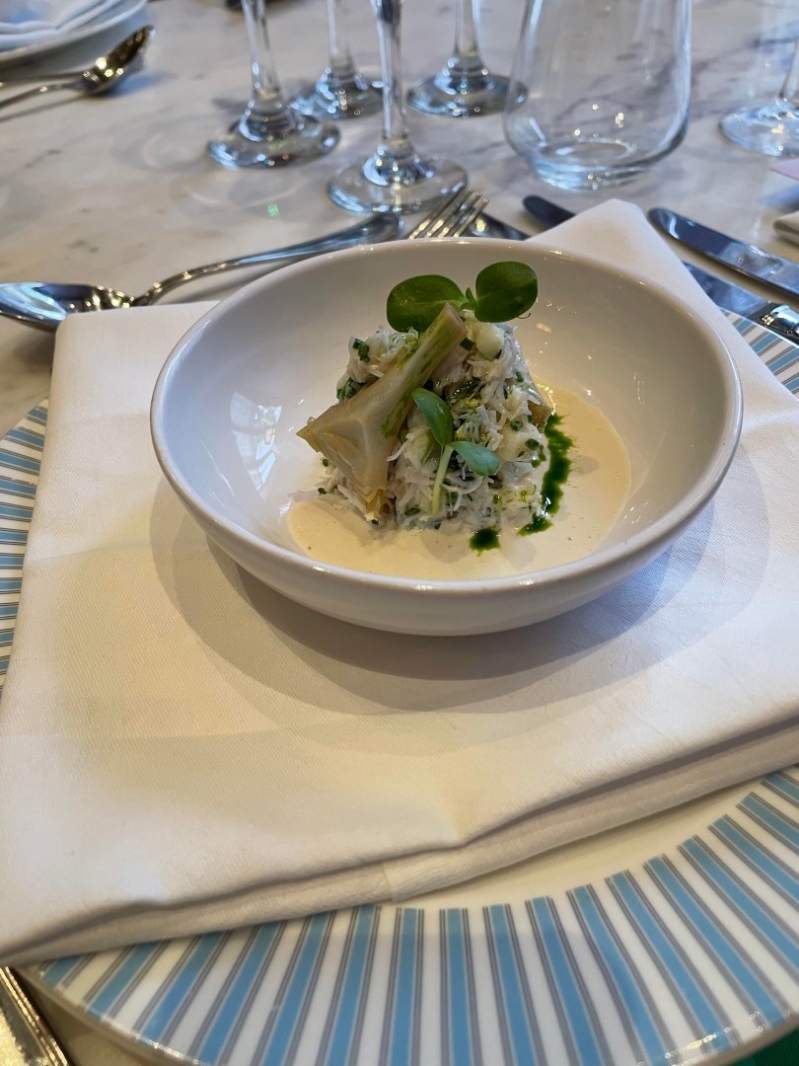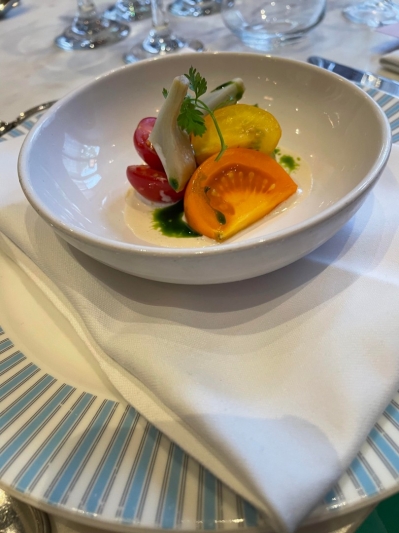 The next Springfield 2018 Chardonnay was created in the exact same conditions as the first, but this one was oaked. This sweeter glass had a little more texture and tones of apricot or ginger nut, as Janina suggested. While I personally preferred the first, it was really interesting to have the two next to each other so we could compare – and this one really divided the table. The second course accompanying this was slightly heavier and richer; creamy ricotta agnolotti with sweet vacche brune and delicious lightly grilled asparagus. The non-vegetarian option was sole agnolotti, sorrel butter sauce, and Exmoor caviar. The menu was obviously very well thought out to ensure all dishes perfectly complemented the wine they were served alongside, and the Alice did a good job of maintaining this harmony in the variations offered to suit different dietary requirements.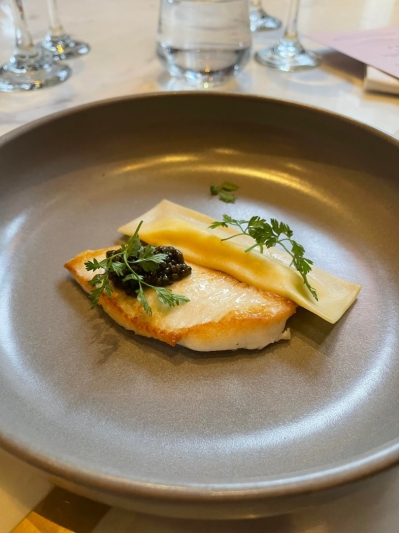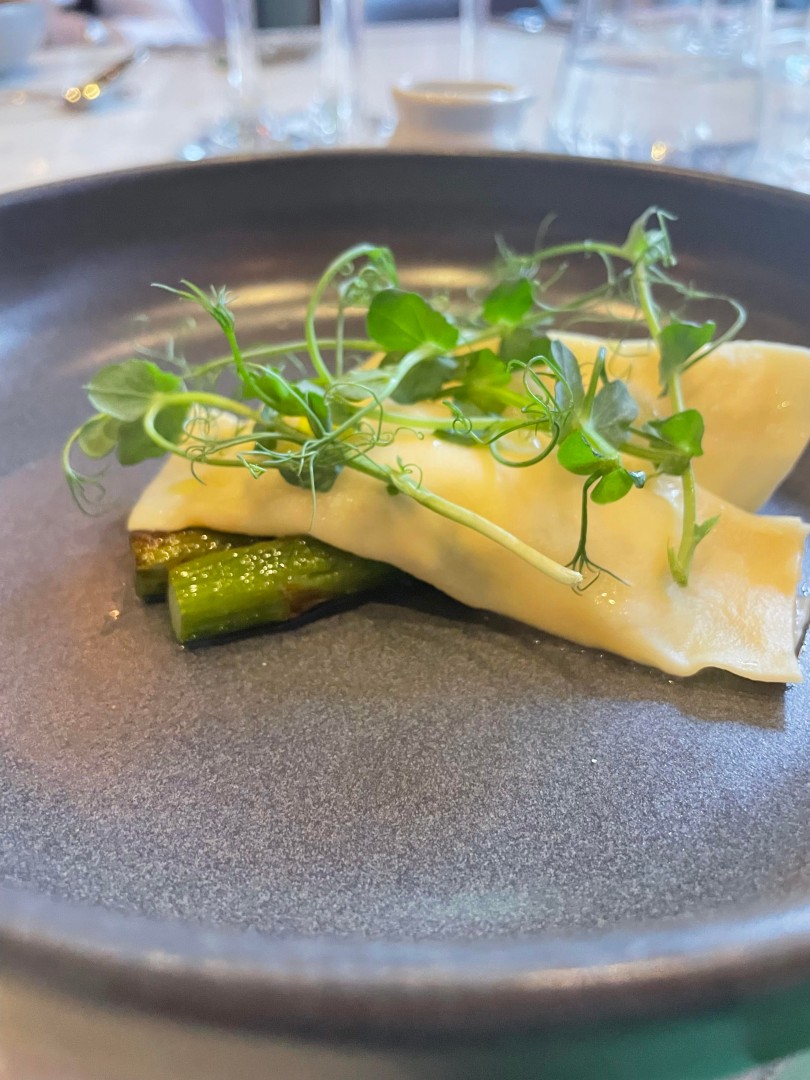 Next up, Romney Marsh lamb, and there was grilled courgette for me – both served with melted onions, girolles and peas. And, it was time for our first red of the night. I'm more of a red wine drinker and thoroughly enjoyed Luke's Pinot Noir, named after the son of the founder. This soft, silky and delicate glass had hints of berries and was the most indulgent of the selection.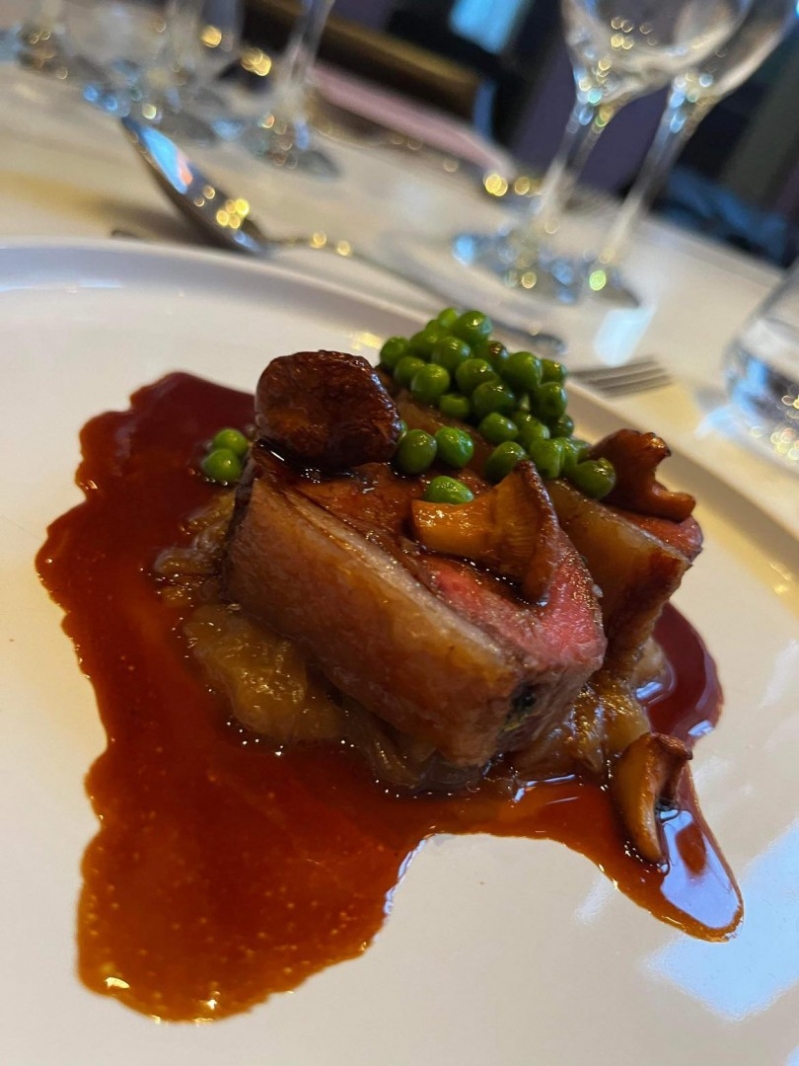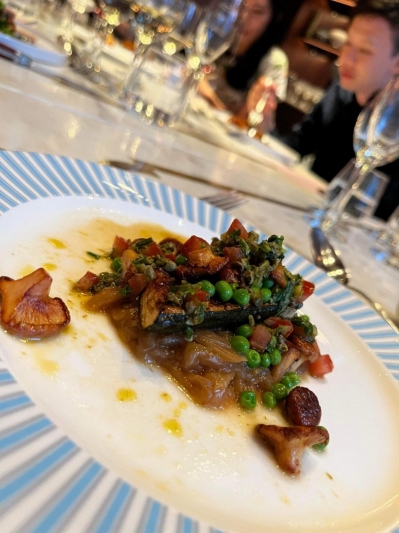 For our dessert, we had a velvety English custard tart with tangy marinated gooseberries, paired with Leslie's Reserve Gold, NV, which provided a sweet finish with its flavours of dark fruits. While we were finishing off, Janina suggested we end the evening with some questions about Balfour, and wine in general. Questions and discussions about complexity of flavours, traditionalism in winemaking, and whether France really does do the best wine floated around the table – the answer to the latter was essentially, experience and reputation don't mean everything: with the UK's changing climate and growing industry, now is an exciting time for English Wine.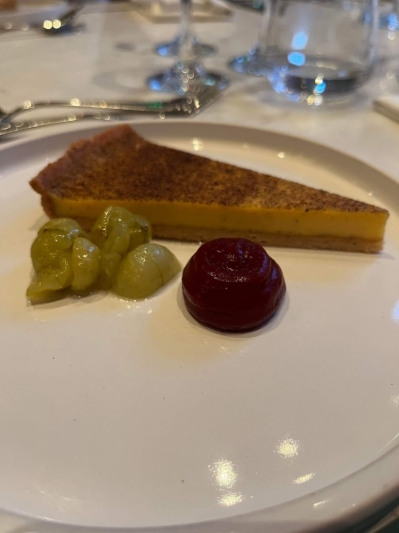 We had a lovely evening at the Alice. I must admit ahead of my visit I wondered whether I might feel a little out of my depth, knowing not all that much about wine, but the opposite was true. Janina was eager and enthusiastic to share her knowledge, and it was a relaxing, interesting, and indulgent experience; all set within the most beautiful environment.
In the same way that I tend to turn my birthday into a week of celebrations, The Alice have extended wine week to wine month, because wine not (why not? – sorry, sorry).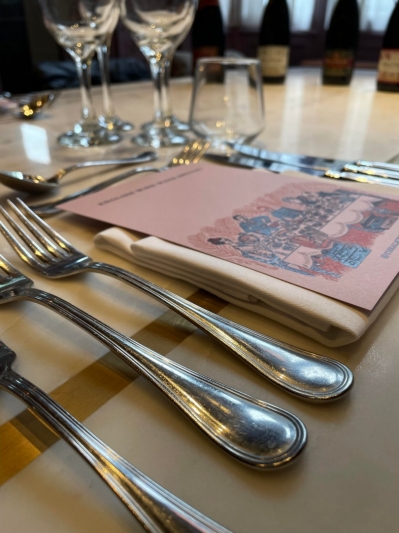 Throughout the whole month of June, guests who dine at The Alice in the main restaurant will be able to enjoy an exclusive wine flight trio from Balfour Winery, priced at £12, including Balfour Skye's Chardonnay, Nannette's Rose and Luke's Pinot Noir.
I would definitely recommend a visit – in general, of course – but especially during this month while you have the opportunity to try by the glass.