My house has been a hive of scent this spring. We have been enjoying what can only be described as a redolence of delicious scented particles and atoms dancing through the air. In addition to being asked to judge The Fragrance Foundation Awards UK this year – an honour and a responsibility I am elated to have undertaken – I have also been at work to proffer my selection of the best spring launches and some modern-day classics.
Someone (ok, my husband) recently asked why I wear scent each day, despite the fact that I am often working alone, and have always been based at home. I was faux-appalled- what a question! Apart from the fact that (to borrow from a well-known tagline) I'm worth it, I recognise that wearing fragrance inspires me, it helps me feel gorgeous, and – more than ever – my senses need to be nurtured. Scent speaks at a fundamental level to every mood and yearning: the fragrance families each answering a different desire.
I'd suggest you can broadly split all perfume into one of two categories: fresh or warm. But nonetheless there are at least nine distinct groupings: Fougère (fern-like) for verdant mossy depth; Woody for a warm, resinous dry hit; Oriental for spicy intrigue; Leather for animalic sensual notes; Chypre for a drier, sharper note; Floral for flower-filled romance; Citrus for zest and buoyancy; Aromatic for herbaceous blends and finally, Gourmand for appetising sweetness. And that's before one even starts on the sub-categories.
I make no apologies for the weighting in favour of green, fresh, citrus scents in this list of recommendations. If nothing else, they exemplify the season, celebrate new life and revel in nature.
Zeste Mandarine, Acqua Originale, Creed, £220 creedfragrances.co.uk
How can two fragrances with orange-related citrus notes at their core be so very different? Also reminiscent of Mediterranean sun, Creed's Zeste Mandarine is rooted in the Sicilian experience and whilst it embodies the sweetness of the fruit it doesn't hold back on its sharpness making this uplifting and dynamic rather than dreamy. Forming part of Creed's new Acqua Originale collection, which pays homage to master perfumer Olivier Creed's renowned love of travel, this zesty, floral melange has additional light and depth, courtesy of an underscore provided by lemon and petitgrain mingling with patchouli flower and orange blossom, each element of which develops more deeply as it settles onto the skin.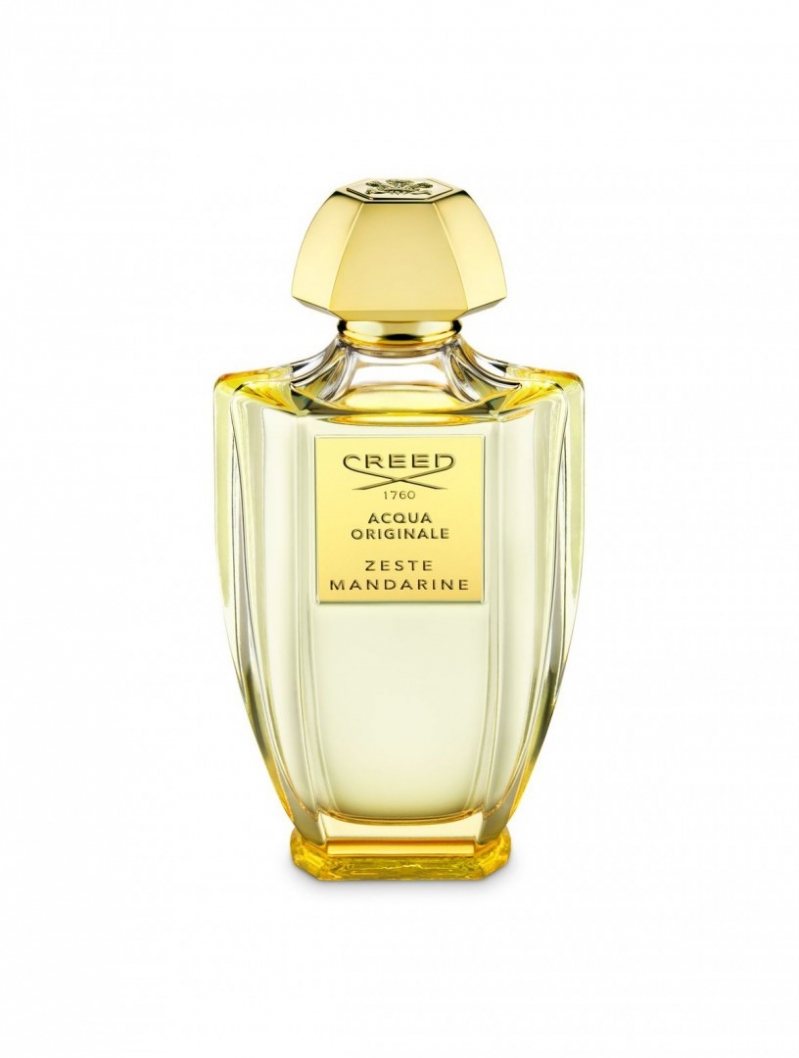 Sunspel Neroli Sun, Parfum, £90 sunspel.com
The best fragrances take you to another time and place, and Sunspel's Neroli Blossom transports me directly to the fantasy of summertime where my Negroni is beckoning. This is the second creation to be created by esteemed British perfume maker, Lyn Harris for fashion brand Sunspel. Harris claimed she wanted to replicate the 'effortless elegance' of their clothing in a fragrance and to do so she uses neroli oil, which is harvested from the blossom of bitter oranges but is, in fact, dulcet and beguiling. Nonetheless, it has edge. Unlike orange blossom which is heady with sweetness, neroli has a green note which adds a little depth and dimension and this is enhanced when joined by bergamot (the citrus-like accord found most addictively in Earl Grey Tea). Although this is clearly sited in the citrus family of fragrance, the overall effect is wistful, soft and positively creamy, rather than sharp or fizzy. I want to bathe in it.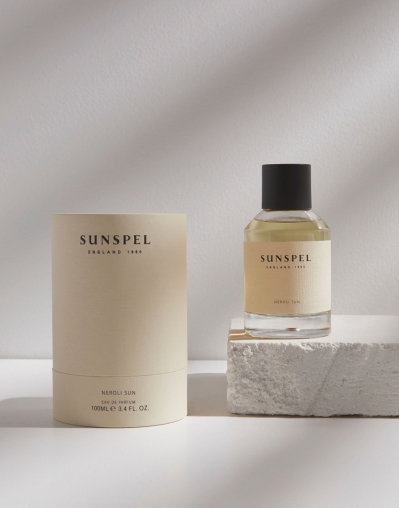 Bel Rebel bubblegum, £139 belrebel.com
This brought a huge smile of delighted surprise to my face on first spray. Super-familiar and always associated with good times, the first notes provide an almost halcyon vision of youth and carefree times. It is a near-perfect replication of that distinctive bubblegum scent which is charming in itself, but if you're wondering whether you really want to spend a day or so exuding that level of pink bubbliciousness, fear not. On settling it retains all sweetness but a spicy base layer helps ground that initial candy hit. At its base vanilla meets patchouli but the clever addition of cashmeran lends dry, sensuous warmth which ultimately prevails as the scent beds in.
IKON fragrances, £60 thefragranceshop.co.uk
IKON are a new British fragrance house and their debut collection features six gender-neutral scents, based on natural and (where possible) sustainably sourced ingredients. That they position themselves as socially responsible is commendable and the price point of £60 for a 100ml bottle is competitive, but the real beauty here is to be found in the blends. My only dilemma is which to focus on, because each has its own distinct appeal; from the addictive 709 which radiates dark sensuality with the top note of coffee creating an addictive hit, to the naughtiness of spice and florals in 906 which marries the exoticism of jasmin, tuberose, ylang ylang and patchouli with nutmeg, black pepper and seductive musk. On balance, I'm reaching for 511 which is light and delicate but packs no less a punch. It also has cardamom for which I am a sucker in curries and cakes so why not fragrance? And also orris, the dry root of the iris which regular readers may be aware I am incapable of resisting. It is what I would term a nuzzling scent, full of familiarity which makes it completely comforting to inhale. Perfectly balanced and endlessly wearable.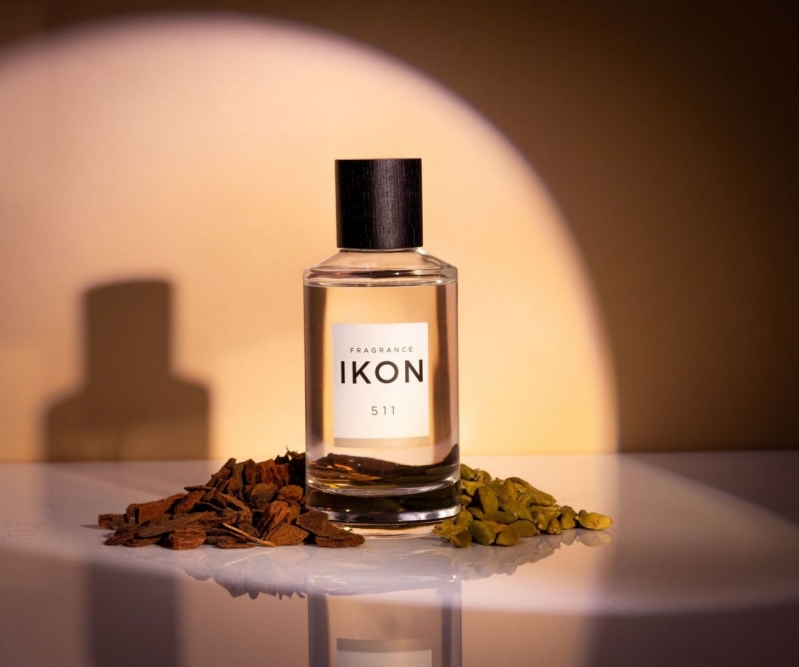 Escentric 05, Escentric Molecules, from £46 escentric.com
Escentric Molecules are very much a concept brand who take a scientific approach to fragrance; deconstructing it to the very essence, discovering how it plays with our individual pheromones and then combining the two to create 'low-lit' addictive blends. The original launch, Escentric Molecules created something of a sensation in that it was only detectable sporadically to the wearer, but immediately recognisable by those they came into contact with. Since then, there have been five pairings of scent (each available as a single note molecule or as a more conventional blend in which companion notes are added for further enhancement). The latest is 05 and the Molecule is cashmeran, a rich woody musk-like note as soft and sensuous as the cashmere for which it is named. In the Escentric scent it is complemented by light citruses enhanced by balsamic cistus and resinous mastic. With a heart of dry herbal notes the overall effect is that of a late sun-scorched passeggiata on some pine-clad island, en-route to the nearest bar. The dryness makes it sexy. It's got an edge, it's not rounded off; if it were a wine I'd say it doesn't slip down fruitily, but is tannin heavy and all the more delectable for it.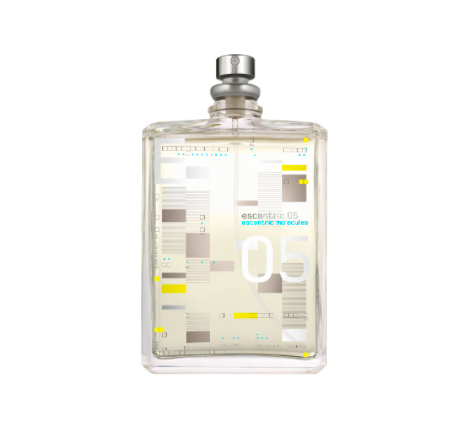 My Essence, Templespa Eau de Toilette £45 templespa.com
British brand Templespa are perhaps most generally known for their luxury skincare but their first foray into fine fragrance deserves its spot in this spring/summer round up. Again, it looks to the Mediterranean for inspiration, so think woody pines, amber warmth, exotic florals, and crisp zesty fruit. But the point of difference here is the closely guarded secret formula which enables the scent to adapt to the wearer. On me, it smells pleasingly clean and lemony but I imagine that it could land more on the white floral of jasmine, or even the smoky sweet dryness of cedarwood for another wearer. My experience of it leads me to suggest it as a mellifluous daytime fragrance.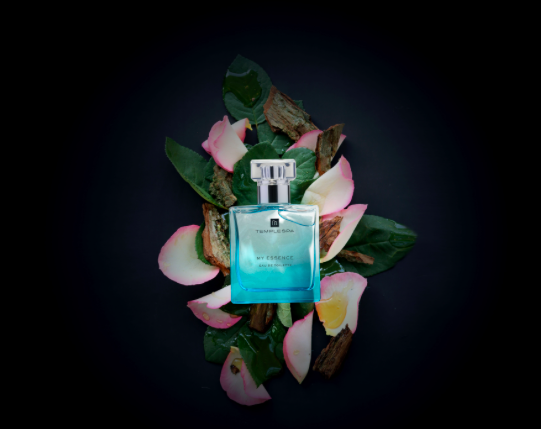 Racquets Eau de Parfum, Penhaligon's £144 penhaligons.com
OX publisher, Jill Rayner nabbed my sample of this new fragrance from Penhaligon's and comments, "This generated so many spontaneous compliments that I am verging on smug. There is something satisfying when you are told how amazing you smell and Racquets is a scrumptious perfume bursting with citrus blended with soft, refined leather accords. The combination is truly beautiful and genuinely made my mood soar. I'm a huge Penhaligon's fan and if you are wanting something that puts that extra spring in your step – and you can cope with compliments from complete strangers – then spray away." I don't think I could put it any better but would also point out the heart contains the universally popular ambroxan, a scent molecule with its own sweet amber woodiness, which often acts to augment the overall effect of other individual notes. NB: available from 17 May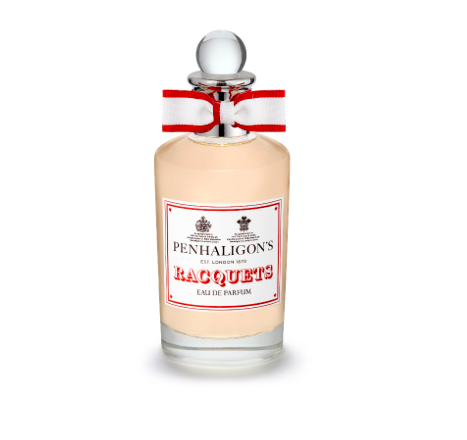 Greenley, Parfum de Marly, £200 parfums-de-marly.com
Close your eyes and let the regal notes of Parfum de Marly's latest fragrance take you to a mystical springland where greenery pervades, and dazzling citruses are underscored by the softness of violets and petitgrain before giving way to the deeper intriguing warmth of oakmoss and animalic musk. The sillage of this intoxicating blend is off-the-scale and a single spritz will ensure a lingering presence that rises up throughout its wear. The overall effect is rich and heady: this is no lightweight, and has that indefinable essence of quality from its opening notes through to the dry down. The teasingly elusive burst of apple had me inhaling deeply all day.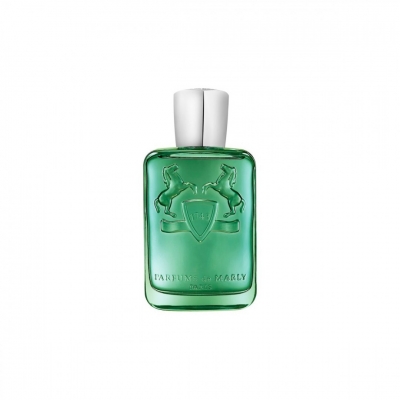 Passage d'enfer Extreme, L'Artisan Parfumeur, £130 artisanparfumeur.com
Passage d'enfer might translate as 'passage to hell' but in this case hell is certainly subjective. After all, 'one man's hell is another's paradise lost' and this incense-infused woody scent is paradise to me. I say incense but this is a sunshine-warmed fragrance and whilst it doesn't have the crispness of spring it certainly captures that indefinable smell of deep midsummer: the time of the day when the shadows are lengthening and the soporific heat has baked the trees and greenery, yielding a comforting warmth. Miraculously, whilst vanilla, lily and jasmine would suggest a rounded floral, this is masterfully tempered by the smoky incense and dry, soothing sandalwood and therefore it manages to hold its position without capitulating into excessive sweetness.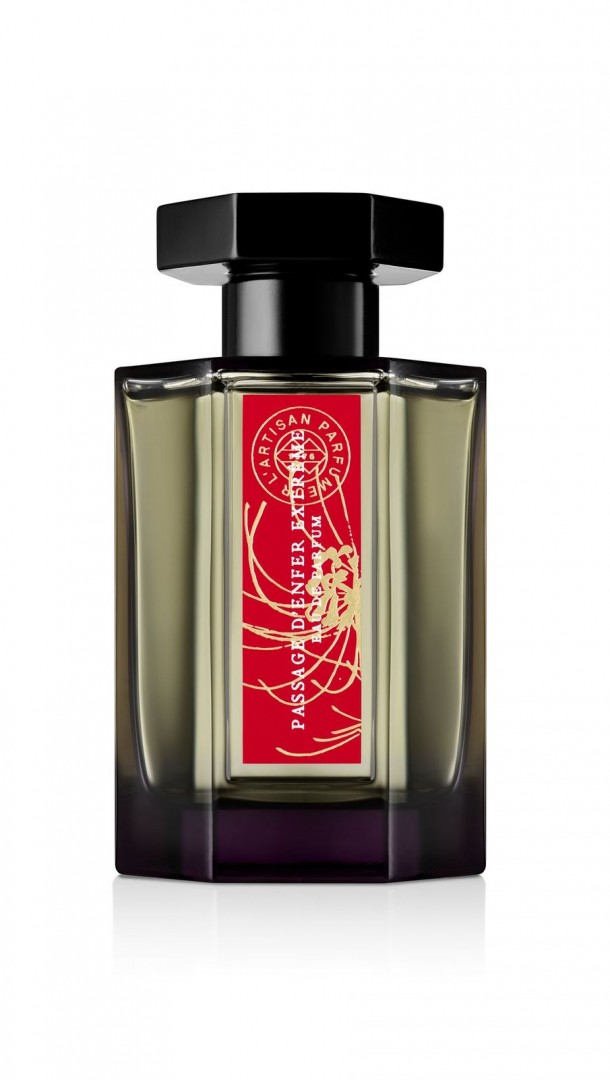 Pas Ce Soir, BDK Parfums, £150 selfridges.com
More floral, but this is an altogether treacly, sweeter proposition. That said it doesn't lack sophistication – in fact the opposite. This is a deliciously sensual medley of spice and sweet, courtesy of black pepper and ginger which are muddled together with white florals and finally, memorably, the mouth-watering hit of ripe, luscious fruits, with mandarin teasing the top notes before giving way to quince chutney at the heart. It is truly seductive and without wanting to gender anyone's preferences, I would suggest this falls firmly into the feminine. It's unashamedly summery, but without any hesitation, this is for night-time when the music is loud and the spirits are flowing.