There's something very magical about the mountains in the summertime. When the snow melts and the flowers spring into full bloom and the cold winter nights become balmy summer evenings a playground of endless adventures awaits. We caught up with our friends from Chilly Powder – a four-star hotel and chalet collection based in Morzine Avoriaz in the French Alps - to learn more about some of the best kept secrets the Haute-Savoie has to offer in the summer season. 
Those of us who live here in Morzine all year round often say that we 'came for the winter but stayed for the summer' and that's very true. Les Portes du Soleil is famed for being the second largest interconnected skiable area of terrain in the world, with over 650km of pistes and as much as we love skiing and snowboarding in the winter season – really, it's the summertime that we can't wait for each year.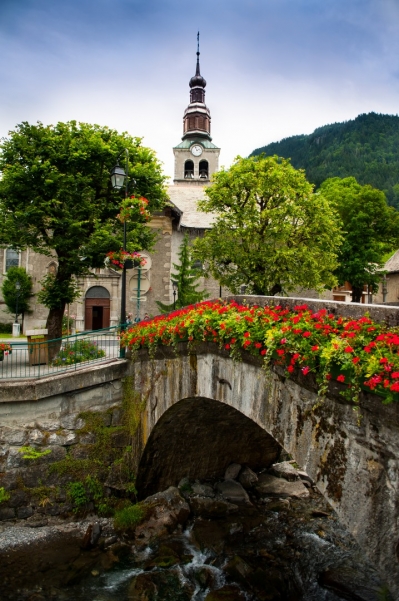 The scenery is spectacular, and there is so much to see and do in the summer months. One top tip is to purchase something called the Multi-Pass which is a brilliant initiative operated by the local tourist office. Costing just €2.50 per day, the pass enables unlimited access to more than 70 activities in the 12 resorts across the region. From access to tennis courts and mini golf, to ice skating rinks and swimming pools – it's a really brilliant way to keep entertained, whilst also exploring the area.  
Perhaps our favourite part of the multi-pass is the lift access it provides. Many of the ski lifts are open throughout the summer, allowing you to gain high altitude access to some of the most spectacular views you can imagine, without having to walk up from the base of the mountain. Of course, hiking up from the town can be fun too – but nothing quite beats a leisurely chairlift ride, with a picnic in your backpack, and finding a spot at the top to look on towards some of the most spectacular mountains in Europe as you enjoy your sandwiches. Pure bliss.  
One of our favourites hikes we recommend to our guests is Mont Chery to Mont Caly in Les Gets, where you can enjoy stunning views of Mont Blanc. The best access is from Les Gets, which is just a short 10-minute drive away from Morzine (we definitely recommend hiring a car; public transport is a little limiting in the summer months, so having vehicle access means you can enjoy so much more of the region. Lots of people also chose to self-drive from the UK, too).  
You can park in the centre of Les Gets and catch the Mont Chery Télécabine up to the top. There is an upper chair lift after the gondola which goes to the summit - but to access the walk, you only need to catch the Télécabine gondola, where you'll see sensational views of Mont Blanc Mountain in the distance.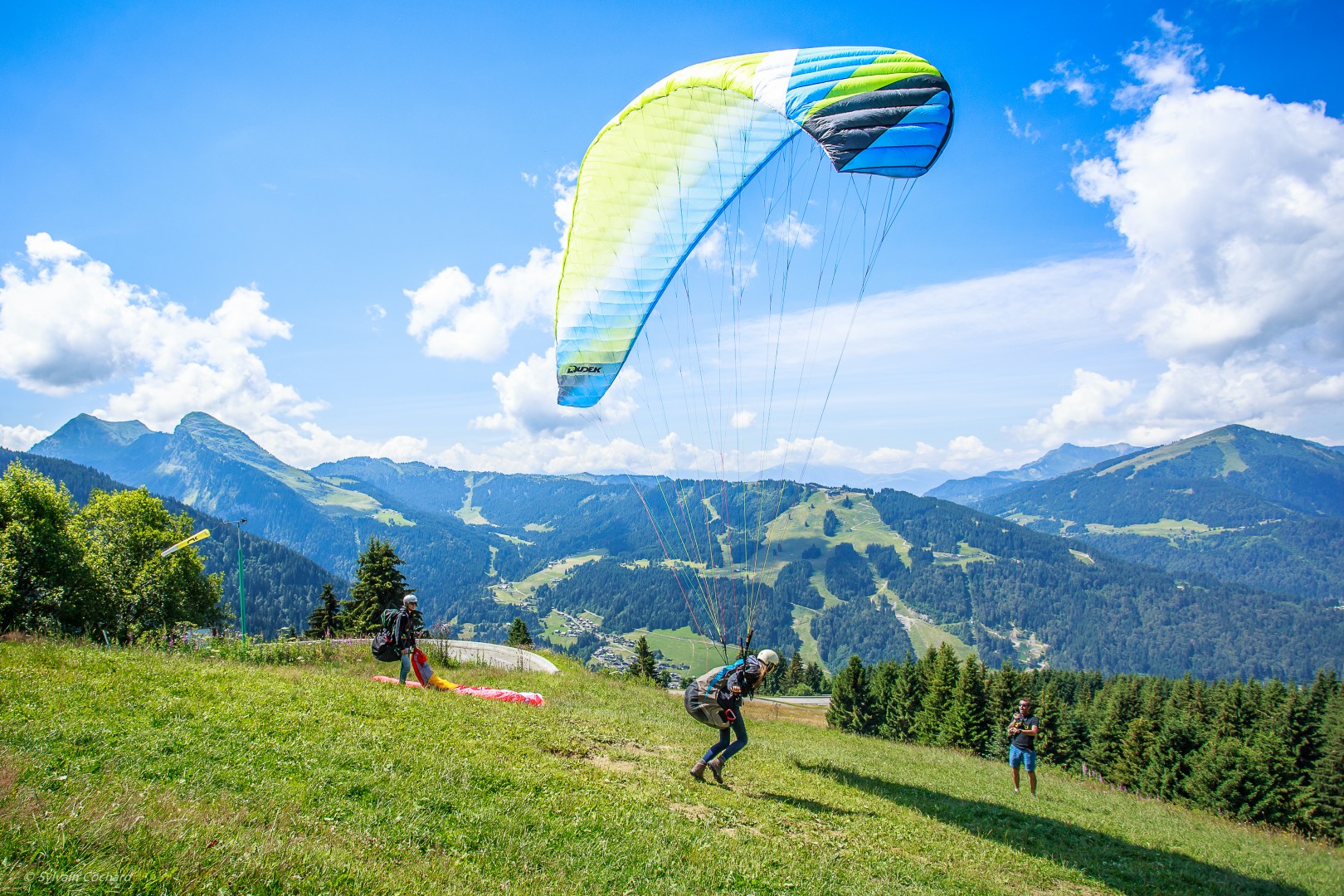 For an even more relaxing walk take a wander around the majestic Lac de Montriond. There is a circular path around the lake itself and several restaurants where you can grab a drink or a bite to eat. It's also a great place to go for a swim or hire a kayak or stand-up paddleboard.  
On a calm day the reflections in the water create an incredible mirror effect – a dream location for people who like to take photos (but then again everywhere in Les Portes du Soleil is Instagram-worthy). 
Close to Lac de Montriond is the small village of Lindarets, situated above Morzine at an altitude of 1467m, which has no more than a few chalets but is home to herds of goats. With literally hundreds of them roaming the streets and pathways, it makes for a remarkable and memorable sight – with and an opportunity to capture a 'goat selfie' – something many of our guests consider something of a badge of honour.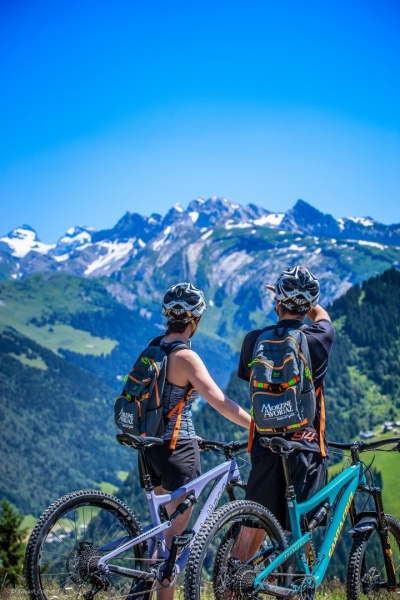 Whilst Morzine is famous for skiing in winter, it's equally famous for great mountain biking and road cycling in the summer holding world class events such as Crankworks and Le Tour de France, with bike trails and road cycling routes galore. It's a dream destination for anyone who enjoys exploring on two wheels. A great place to visit by bicycle is Lac des Vernays, located in Taninges (about 20 minutes from Les Gets). It's accessible by crossing the Chartreuse de Mélan park. You will go up the Giffre and it takes about thirty minutes to reach the lake from Taninges. Away from the road, it is a peaceful place perfect for athletes, mountain bikers or just family walks and picnic. Once you arrive at the lake, you can either go around or walk away and head towards Lac Bleu in Morillon. Known for being incredibly still and calm, the lake really is a hidden treasure – although sometimes, you might just encounter the occasional professional water skier, using it for training. 
A little closer to Morzine is Cascade du Nyon; a small waterfall which is a short hike from the town centre, easily accessible and suitable for everyone. The waterfall itself is about 10m high and is at the bottom of an incredible gorge which starts halfway up the Nyon mountain. Created from the snowmelt, the water descends down from the mountain top to join the River Dranse – which flows through Morzine.  
Of course, the best way to unlock the secret spots of Morzine is to pay a visit and explore for yourself. Since we established Chilly Powder in 1996, we're still exploring and finding new places in our own back yard – such is the magic of Morzine.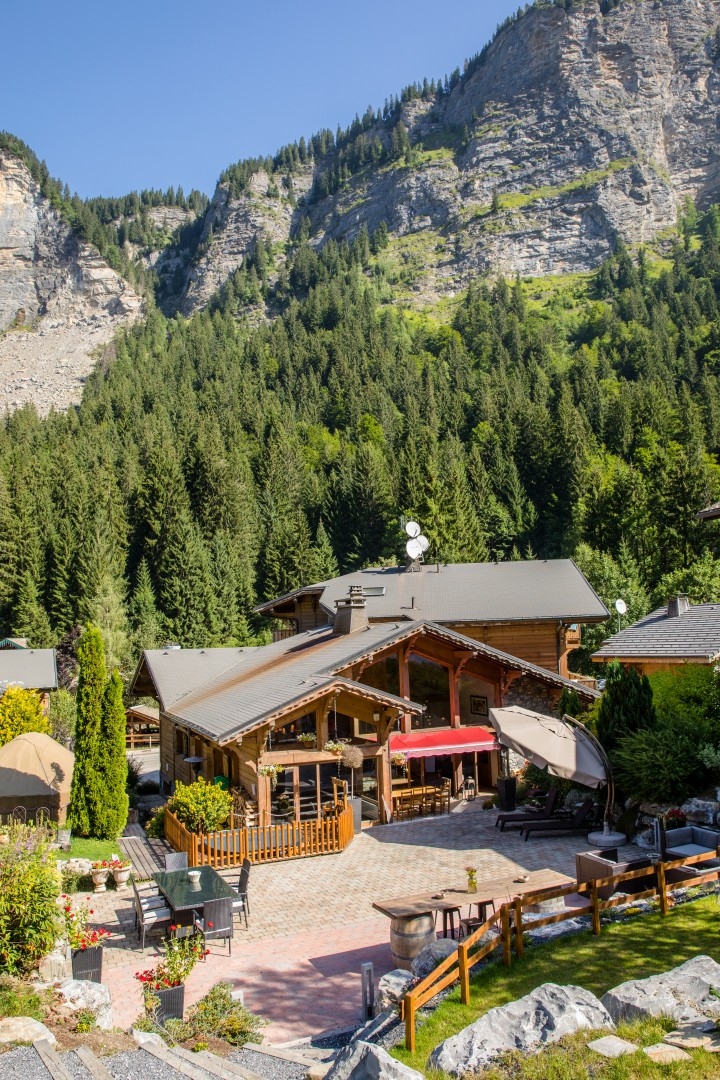 Chilly Powder operates year-round, offering active summer holidays for individuals, groups and families looking to experience the stunning Portes du Soleil region. Summer prices start from £595 per week based on two adults sharing a standard bedroom, or £1,660 for two adults and two children sharing a standard family bedroom. Prices are based on a half-board basis with wine included in the evening meals. Self-catered chalets and winter ski holidays are also available.