Abingdon-based couturier, Susie Grist, has always loved sewing and has been working in bridal since 2013. Her experience and expertise are second to none, and brides can be assured that a Susie Grist couture gown will be made to measure and memorably unique.
Becoming a Susie Grist bride is a collaborative process which starts with the initial consultation and finishes with your dream dress. Your first appointment will last for around two hours. During this friendly, personal consultation you can try on a range of different style tops and skirts to create your preferred silhouette. Discuss your plans for your special day including style, colour, fabric, and details of any design features which you would like to incorporate into your dream wedding gown. This consultation is free of charge with no obligation.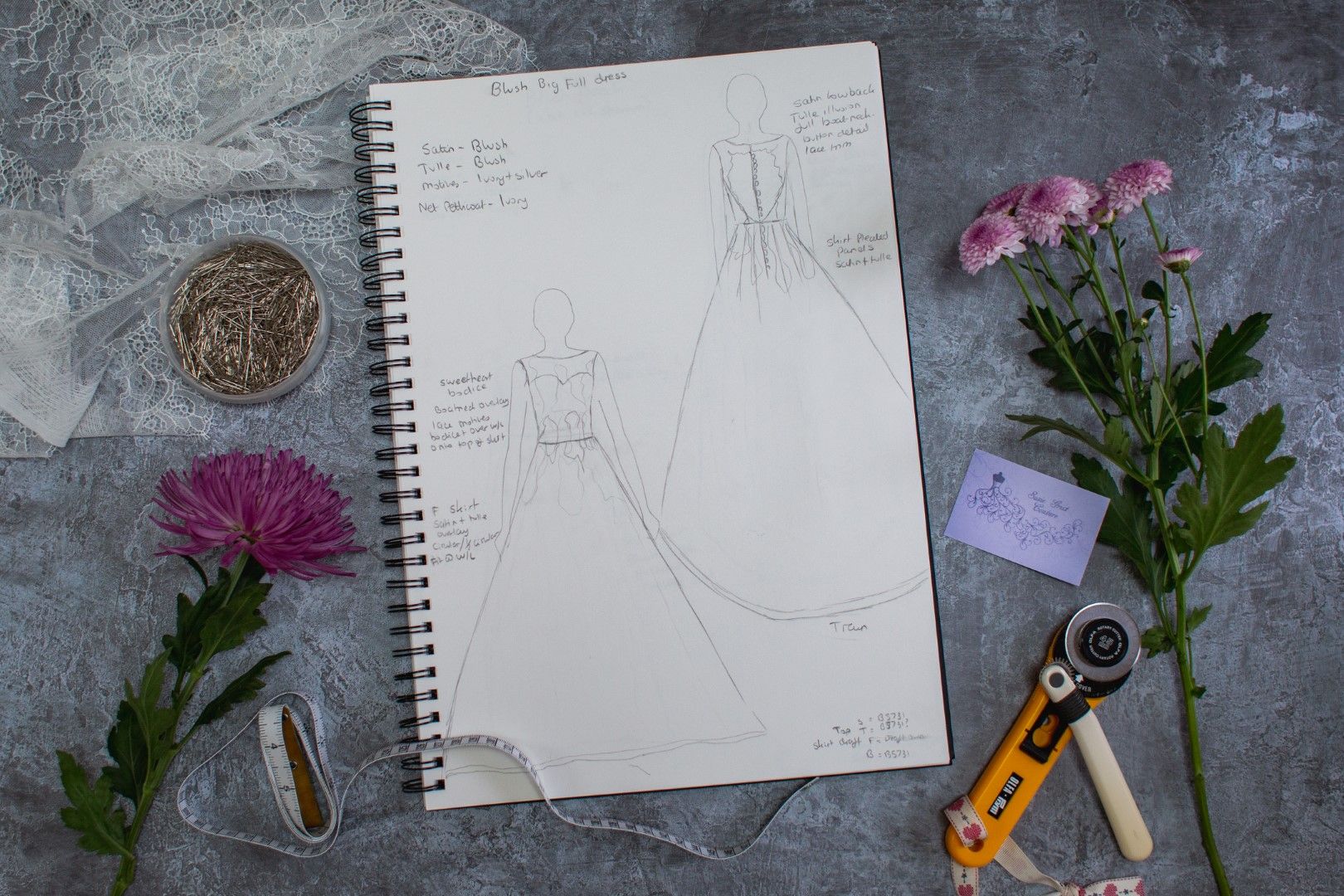 Susie's vast selection of satin, silk, mikado, lace and eco fabrics will be on hand for you to browse through and select from. There is something to suit all tastes, and Susie is there to help guide you through.
Following the Consultation, Susie creates a sketch of the silhouette you have chosen and, based upon this and the fabric choices, will send an estimate of how much your dream dress is going to cost. If you decide to go ahead with the order, the first instalment will be payable at this stage to cover a portion of the fee and fabric costs.
Next, Susie will create a toile (a prototype of your dress) to ensure that your finished gown will be a perfect fit. From here she will cut out the dress in your chosen fabric and adjust for your measurements. She is also on hand to offer advice on shoes and lingerie to ensure that the complete look has been considered at each stage. A few fittings may be required to finalise your garment. At any point through the process, further embellishments can be discussed and added.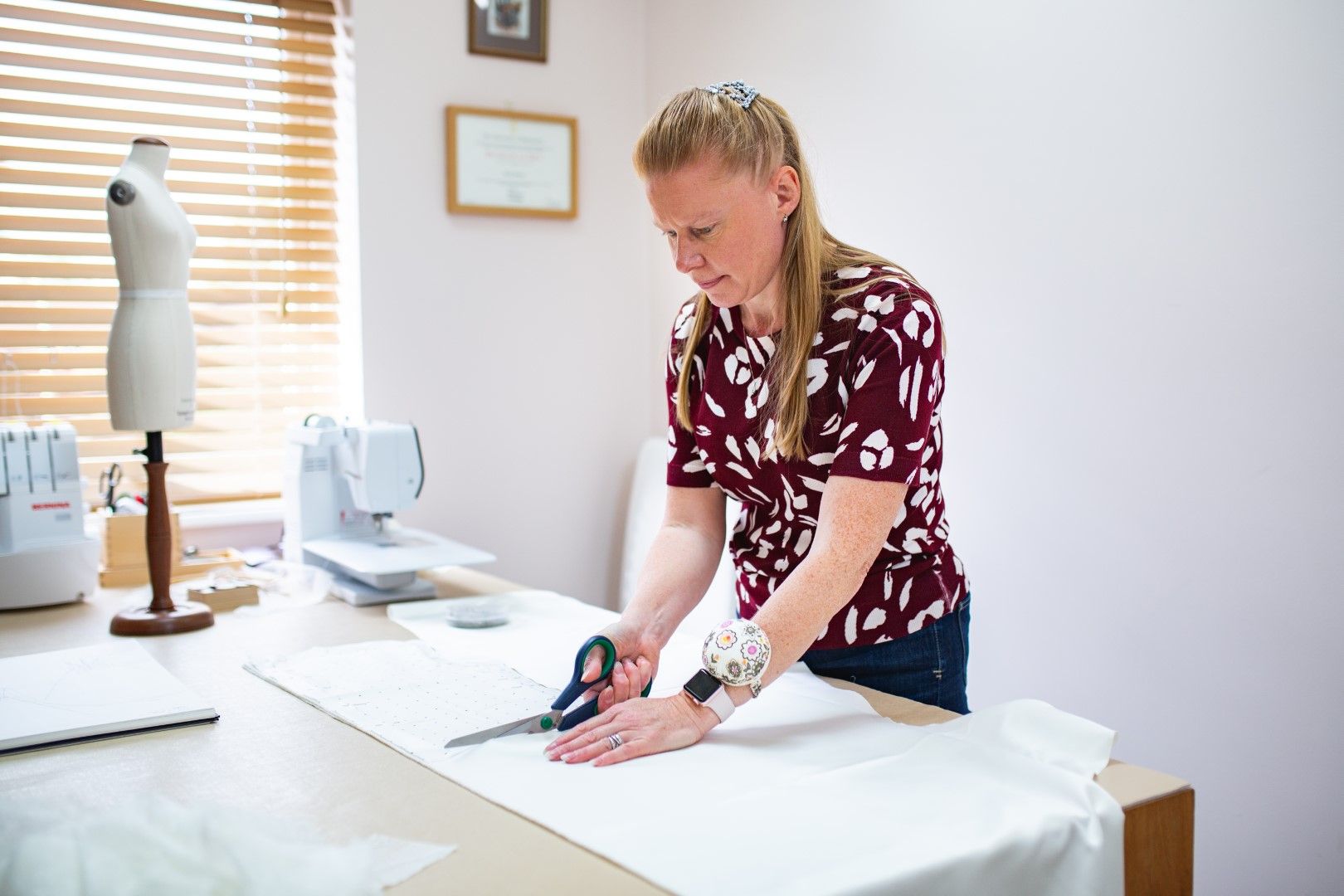 The process takes from six months to a year, depending on whether you opt for fully bespoke or couture. Completion is normally two to four weeks in advance of your wedding. You'll leave the final appointment with your dress in its garment cover, ready for your big day.
Susie Grist offers a full range of occasion wear including dresses for bridesmaids, flower girls, mother of the bride and prom.