With weeks of summer still to enjoy, why not take time out to explore one of the 25 nature reserves that the Berkshire, Buckinghamshire and Oxfordshire Wildlife Trust (BBOWT) looks after in Oxfordshire? Each provides something entirely different but all offer visitors the chance to get close to fauna, flora and wildlife in scenic locations in the beautiful Oxfordshire countryside as well as in more urban areas.
 Chimney Meadows near Bampton (OS Map Reference SP 354 013 or what3words: strutted.bloomers.owners). There is a designated BBOWT car park at the entrance to the reserve and entry is free of charge. After heavy rainfall, wellies are advisable.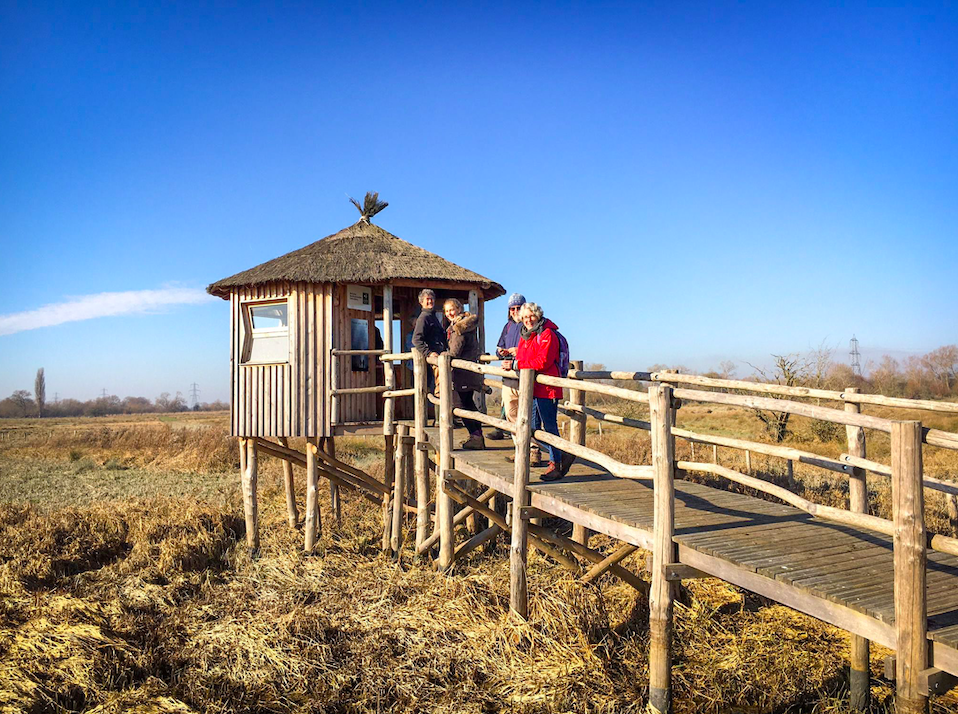 Chimney Meadows by Prue Addison
Once a commercial farm, Chimney Meadows is the Trust's largest nature reserve; together with its fields it forms part of an ancient landscape created by the River Thames and shaped by centuries of farming. The reserve has been in the Trust's care since 2003 and the rich wildlife of this remote and tranquil place has now been restored. What were once fields planted with crops, are now colourful wildflower meadows in early summer. These provide the perfect habitat for a diverse range of plant-life and are home to wading birds such as curlew, which – although declining nationally – are breeding in the Meadows. It a place to visit from April onwards to capture the cowslips which flower in spring, to enjoying the yellow rattle, common knapweed, oxeye daisies and pepper-saxifrage found in abundance during June and July.
 As the River Thames starts to rise later in the year, ditches will fill with water and the fields can flood to varying depths, favouring different species of wildfowl and waders. By creating and restoring valuable wetland habitats like old water courses, ponds and 'scrapes' (shallow depressions holding water providing feeding areas for wading birds), the Trust has also built a large hide overlooking the wetland areas. Here you will get views of heron, mute swan, teal, little egret and stonechat. A smaller hide overlooks the northern pond where you can catch sight of long-tailed tit, marsh tit, goldfinch, dragonflies and sometimes a tree sparrow or kingfisher. From the new bespoke Thames Observation Platform which overlooks the land at Duxford, visitors will get uninterrupted views of ground-nesting birdlife at Duxford and the National Nature Reserve as well as panoramic views along the river. The 113 acres of floodplain meadow adjacent to Chimney Meadows was also bought by the Trust in 2017. The Trust is now restoring the river and floodplain habitats making it a haven for vulnerable and threatened wetland species.
Dry Sandford Pit 2.5 miles north-west of Abingdon (OS Reference SU 467 997, what3words: loopholes.palm.cool). There is a surfaced car park in Cothill village which closes at 5.30pm until 7.30am.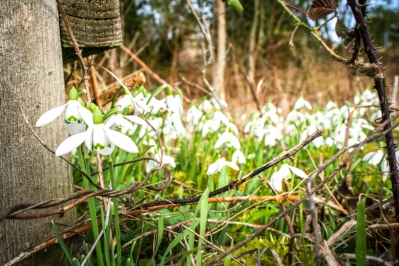 Dry Sandford Pit is a nature reserve of national importance with its extraordinary mosaic of fossil-rich cliffs, limey fenland, ponds, streams, chalk grassland, scrub and woodlands, all home to a rich collection of plants and animals, including rare species. The geological wonders of the exposed layers of low sand and limestone cliffs illustrate the various stages of how the sea, once covering Oxfordshire, receded over periods of time. You will see many corals and fossils of marine creatures that date back to the Jurassic era amongst the honeycombed cliffs.
The Trust has undertaken restoration work on the cliff faces, clearing scrubs and the trees have been coppiced. Solitary bees and wasps, including the five-banded tailed digger wasp, have burrowed into the soft sandy layers creating a honeycomb of tiny holes. Throughout the year visitors need to tread carefully as the fens come into flower. There are twayblades in May, followed by common spotted orchids in June, with thousands of beautiful marsh helleborines in July. Dotted amongst these are the fragile purple spikes of the clove-scented marsh fragrant orchid. As this is a Site of Special Scientific Interest it is illegal to damage, dig or remove stone or plants from the reserve.
 You can also take a five kilometre circular walk starting in Wootton taking in Dry Sandford Pit, Parsonage Moor and Lashford Lane Fen. Further details can be found online
The Hook Norton Cutting a former railway cutting teaming with birds, butterflies and flowers. The area is located south-west of Banbury and north of Chipping Norton (OS Reference SP 360 323 and what3words expand.pies.reconnect - northern section, worth.blurts.spearhead -southern section). Covering an area of eight hectares, visitors can park on the hard verge south of Hook Norton village on an unclassified road to Swerford. The best time to visit this reserve is from January to August.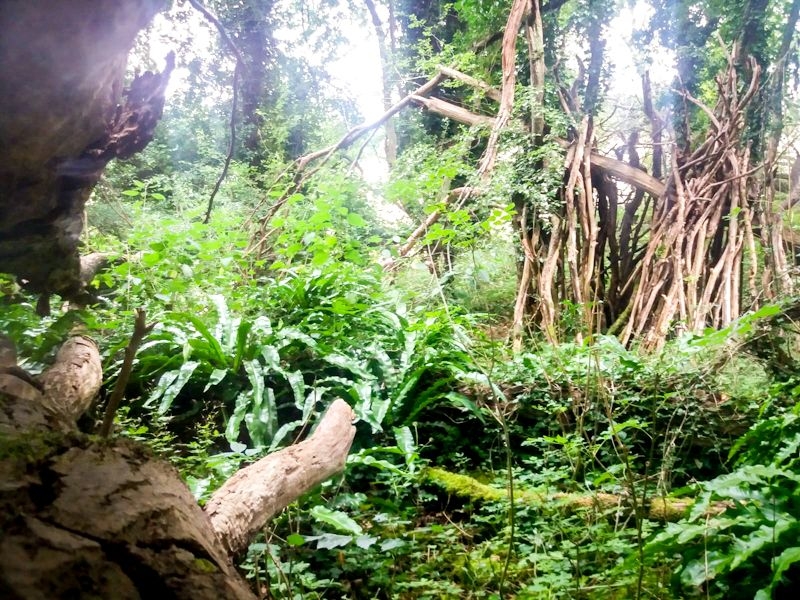 Hook Norton Cutting nature reserve by Pete Hughes
 The former Great Western railway track used to transport iron ore from Hook Norton to the blast furnaces of the Midlands and South Wales. The two sections of the line are separated by an old railway tunnel which is not accessible, nor does it belong to BBOWT.
 Amongst the highlights visitors should look out for are the sunny southern banks of limestone grassland blossoming with an array of wildflowers whilst the northern section has areas of woodlands and scrub. These are the perfect places to listen to the chorus of birdsong in spring and summer. The area provides the perfect nesting places for great spotted and green woodpeckers, garden warbler, blackcap, whitethroat and goldcrest. The cutting also provides an ideal habit for populations of bees and butterflies, including marbled white, common blue and red admiral.
 The exposed Jurassic oolite limestone cliffs of the cutting, stained red by the presence of iron oxide, contain many fossils. The scrub has recently been cleared to allow better views of the cliffs. The retaining walls along the track are covered in lichen and are a moss-spotter's dream.
Whichever of BBOWT's reserves you choose to visit this summer, enjoy what our county has to offer. We have picked just a few to highlight some delightful places to explore this summer. Entrance is free and dogs are welcome at most sites provided they are kept under close control at all times (at some reserve locations you will be walking amongst livestock, so dogs must be on leads).
The Trust plays an important role in protecting our natural heritage and there are many ways you can support the work they do including becoming a member or a volunteer www.bbowt.org.uk/join-us.