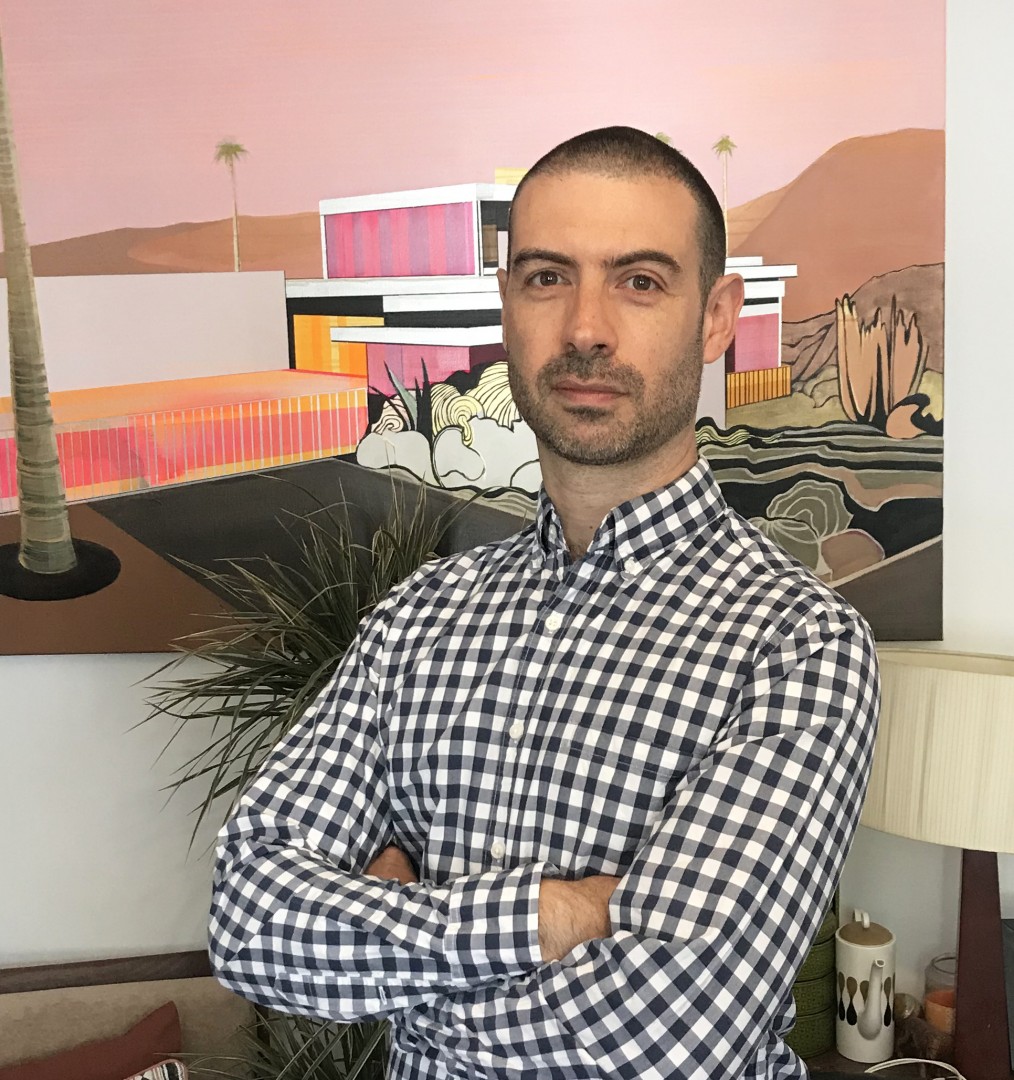 Written by Jon Bradfield and Martin Hooper, Above The Stag Theatre's pantomimes for adults are a London institution, selling out every year and placing queer characters front and centre in popular fairytales, myths and adventures, combining wit, wonder and social satire with the best traditions of the great British panto. Now the acclaimed scripts have been published for the first time. In November, we spoke to Jon – who at the time was surrounded by the chaos of moving house – to discuss the project as well as Above The Stag's latest offering: Dick Whittington – A New Dick in Town.
How has lockdown affected you professionally?
I do two things: I'm a writer and a graphic designer. The graphic design stuff has just completely gone because I do it for theatre and music which obviously isn't running. As for the writing, to an extent not all that much has been affected. This year's pantomime is being rehearsed at the moment and it will go on as soon as we're allowed, but we've had to think about things like what actors can and can't do to the audience, so it's required extra thought. We had to cut down some of the cast, so it's quite small now, and shouting in enclosed spaces is not allowed so there'll be no "he's behind you!" which feels a bit odd. A play I did in January is being adapted for TV; we've had a first episode script commissioned and will see if people like that and then carry on. It's about a young person with cerebral palsy. His hand movements are so impaired and one of the things he cannot do is masturbate, so he has to find people to help him do that. It's about the complexities of sex – there's an intimate experience with another person and there's a quick w*nk, but for him, there can be no separation between those two things.
The past year has been very tough on the arts in general…
Oh absolutely, and the jobs that actors can do while they're not working – catering, bar work – have all been affected too. Being in rehearsals with actors has been really nice, to be in a real room with other creative people, but on the other hand it's very odd. The arts is a very kissy, lovey industry – you put a kiss on the end of an email when you're sending an invoice! There is something weird then, about walking in and everyone has their designated sofa and is spaced apart.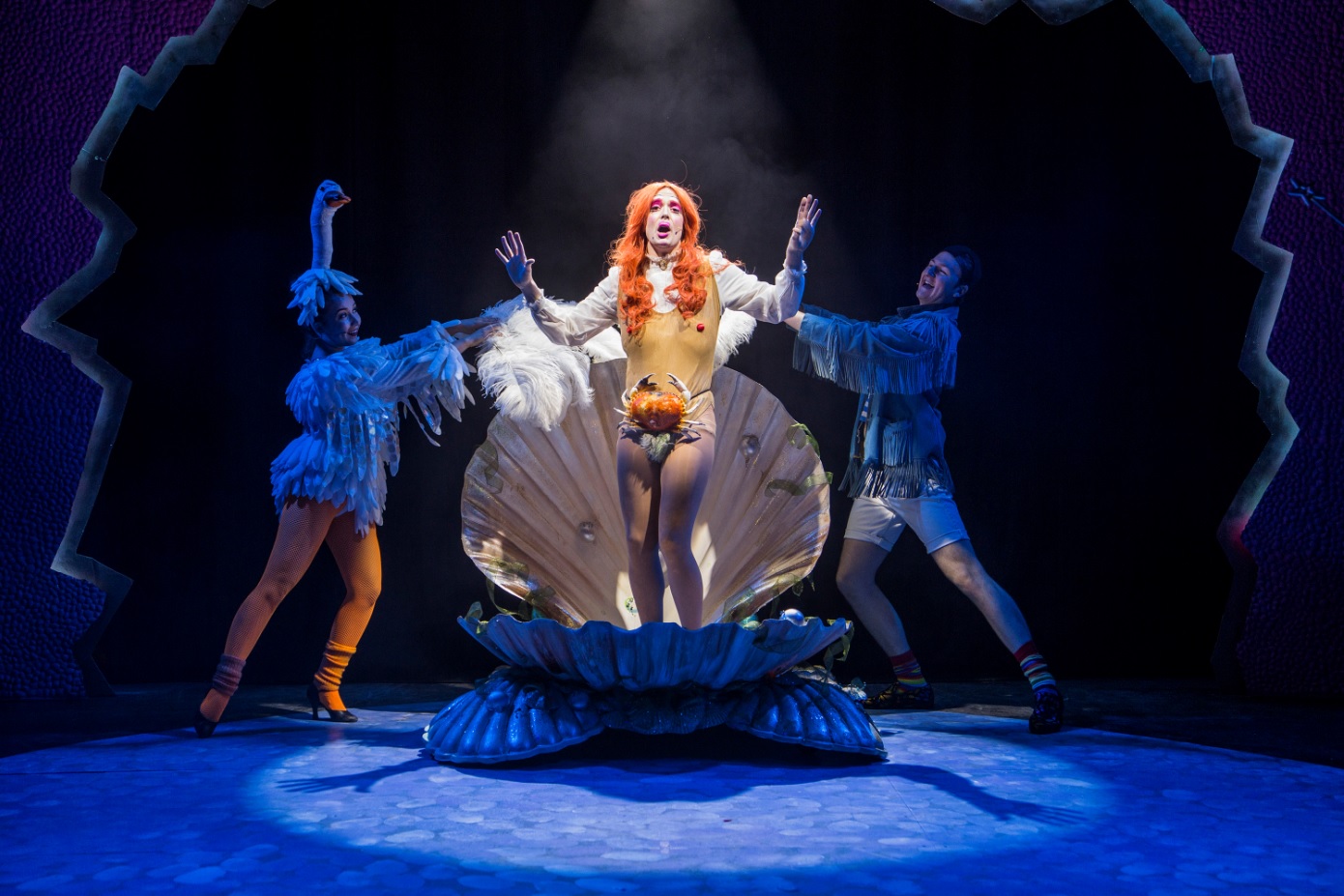 The scripts of Above The Stag's pantomimes are coming out – why now, Jon?
It's something that I'd had in my head for a while. With panto and theatre in general, once a show is finished, it's finished, and we move on to the next one – panto especially so. I wanted the scripts to be out there, to be celebrated and to have prominence. It's quite a big project because we rewrite the script when we go into rehearsals, and then we've got two or three weeks where we're constantly changing stuff. Then you've got your first three performance before your review, where you end up restructuring it and you certainly make cuts. We didn't have any complete scripts, I had a couple of old scribbled up ones but I had to have a complete clear-out and reach out to loads of actors who had been in the shows to see if they still had access to theirs. We did all that and it took bloody ages, but in the end, we've got this big fat book!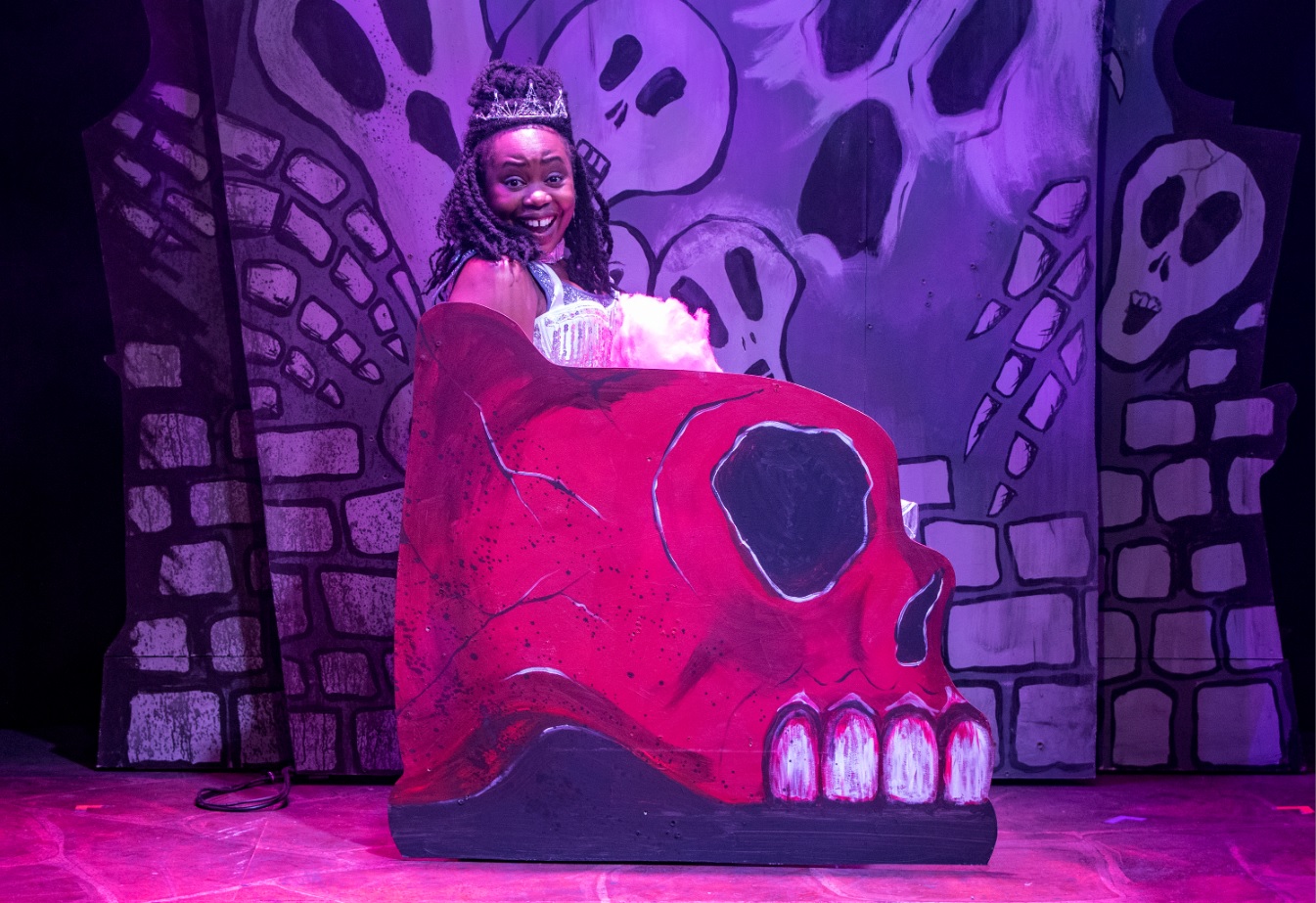 Because pantomimes reflect the times in which they're performed, there are always going to be topical references and jokes, so it's a cultural history book to a certain extent, isn't it?
Absolutely, I think it is really interesting to look at it in that way. It's taken us through a coalition government, the rise of Trump, Brexit, Tom Daley coming out – a lot of memorable events. There are topical references like these but also local references. In that sense it is a snapshot of what gay men in London are currently talking about, doing, listening to and watching – it's all in there. What I've learnt over the years is that a well-timed reference to something in the real world which can spring naturally from the play, can really open eyes, but if you overdo it, all you're really saying is, "Look at me, I read the papers." So, it's got to be funny and you've got to do it sparingly.
There has been progress for the queer community but at the same time, the UK is led by a prime minister who once referred to gay men as "tank-topped bumboys". Are you generally encouraged by the state of queer rights in this country?
It is true that compared to other countries in the world – for gay rights certainly – we are great. And amidst the vile stuff online, there's something to be said about the fact that people now have access to media and communities that we didn't have before. There are people growing up gay in this tiny place far away from the city, who can still connect to other gay people, so that's good. As for the language that was used by our PM, I'm never quite sure what I think of the word privilege, but what I'll say is that he is a posh, white man and that's fine, but it means he is in the position where he can just sling words around and I don't think he means for them to have much impact. He doesn't like being told what to do and he doesn't like telling others what to do. He wants to be the absent and fun dad who gets to be a bit of a laugh sometimes, and then go off and do his own thing in his shed (which would be wasting 50 million on a f*cking bridge).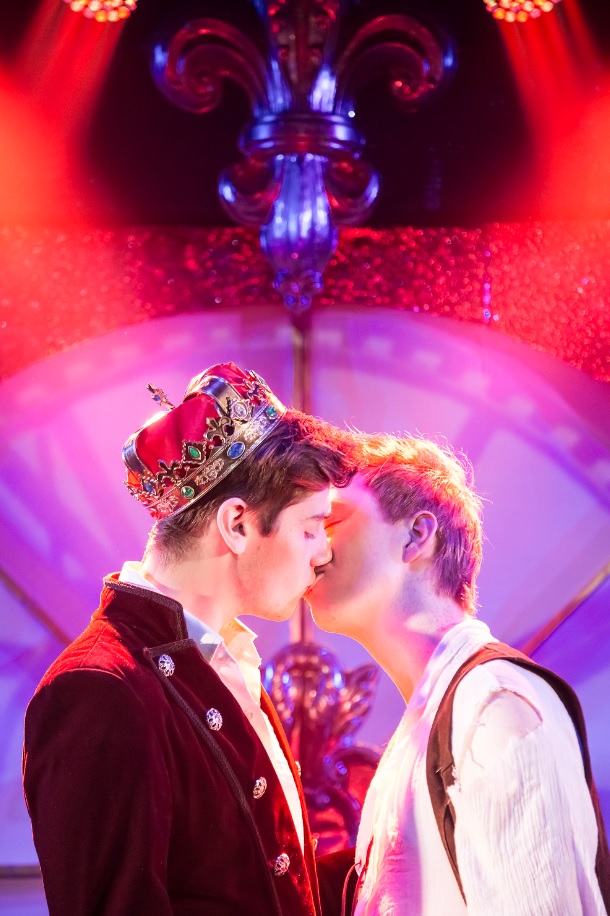 Elsewhere, Harry Styles has just become US Vogue's first male cover star – but people took issue with the Gucci gown he wore for it…
There were a few prominent conservative gobsh*tes who are paid to be gobsh*tes and go on about "men being men" and "family values". I don't think they believe that, but perhaps some do, and I feel sorry for the kids they bring up because some of those will turn out to be gay, bi or trans. I was lucky to not be faced with that – my mum didn't deal with my sexuality brilliantly, but she was too polite to make a fuss about it! I know this hasn't been the case for lots of other people though, so I am mindful when I talk about progress. Two of the pleasures of adult gay panto are putting queer characters into classic stories that we all grew up with and were full of romance but never featured queer love or characters, and – because London is a cosmopolitan city – introducing the great and bonkers traditions of panto to people from all over the world who are encountering it for the first time.
What kind of audience are you expecting for Dick Whittington – A New Dick in Town?
It's going to be weird trying to space people out in an emptier, quieter theatre. You still get the odd night that's quiet even with a completely full theatre and then you come out to the bar and people are like, "Oh, I really enjoyed that" and you're like, "Why didn't you f*cking laugh then?" The actors will have to get used to it and remind themselves that just because it's quiet doesn't mean people aren't enjoying it. An audience needs to feel comfortable so we're having to reinvent some stuff and think of new ways of doing it. Hopefully some of that will make people think, "Ok, we're quite lucky to be here in a space sharing this with each other." In the summer I went to watch an outdoor show; I laughed so hard there and I was so aware of the sheer enjoyment of laughing with other people. I think for a lot of people this will be their first time in the theatre all year so I'm hoping people will just be pleased to be there.
He's Behind You! 11 Gay Pantomimes (Grosvenor House Ltd) is out now
Dick Whittington – A New Dick in Town plays until 28 February