Countess Alexandra Tolstoy FRGS is something of a polymath; an adventurer, a designer, a businesswoman and a broadcaster. She has collaborated with Brora to create a collection of Fair Isle pieces in cashmere. Inspired by the fairy stories of Alexander Pushkin (illustrated by Ivan Bilibin) and realised in a palette of rustic, natural shades. The collection is very personal to Oxfordshire-based Alexandra, who was brought up on these stories and read them to her own children.
What Makes Alexandra…
Happy
Wildernesses - especially Kyrgyzstan - and my children. Riding in the mountains with my children is the dream - no phone reception and completely immersed in nature and cut off from the reality and banality of day-to-day life. 
Sad
Putin. I can't believe that Russia, not only the country of my ancestors but one I love so much, has been thrown back into the Dark Ages by his barbaric actions in Ukraine. 
Reflective
I read this out to my son, and he said 'mirrors'!! Ukraine. I can't believe that in today's world we are watching these brutal scenes. My life has been tough over the last decade, but both my children and I are so very aware of how fortunate we are to live in the UK. 
Confident
My work. I adore my work - my travel business in Kyrgyzstan and my antiques business (The Tolstoy Edit) as well as all the fabulous collaborations I get to do - Brora and Love Your Home this year. They give me pride in myself and are a huge creative outlet.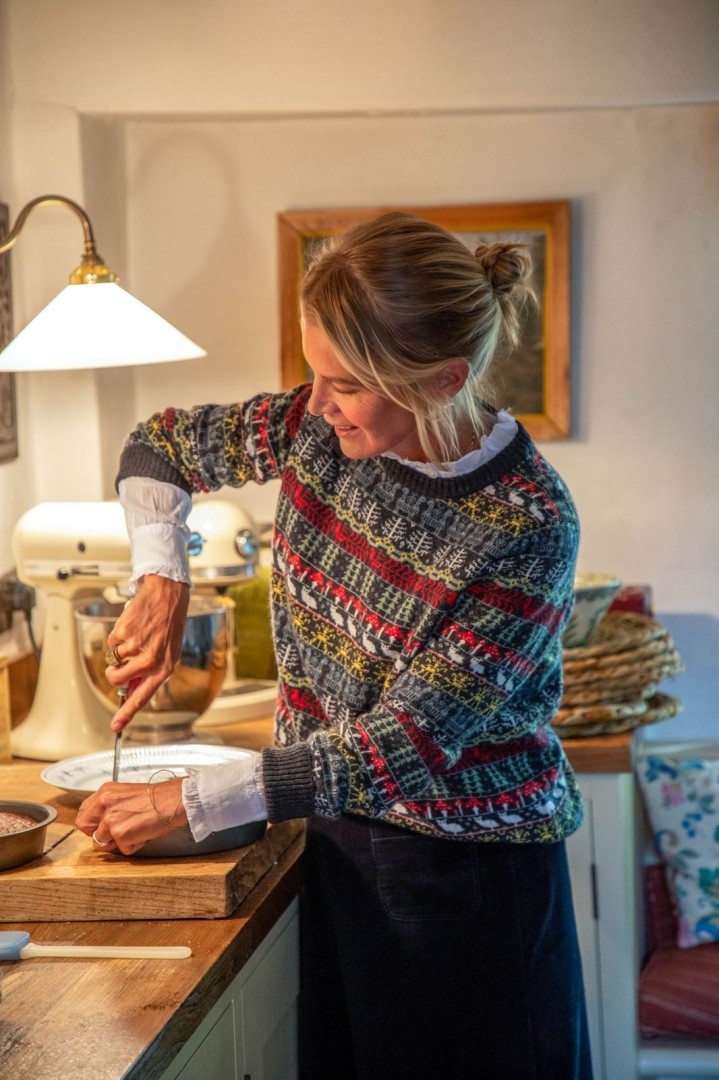 Angry
When I don't sleep! 
Feel Glamourous
I guess like most people, dressing up. Next year I turn 50 and am excited about all the parties - time to dress up and have fun.
Alexandra X Brora launches on 7 November. Founder & Creative Director of BRORA Victoria Stapleton says: "Our joint love affair with Fair Isle design brought us together for this exciting collaboration. I was thrilled when I saw her moodboard full of Bilibin's illustrations. These made the perfect starting point for designs unique to Alexandra's style & aesthetic."