Get ahead of the game and start planning for the busy festive season. With the weather now cooler, we are starting to spend more time indoors. As a result, the demands on our home become greater, especially over the festive period. To avoid a last minute panic, take a little time to get organised – enjoy planning Christmas gatherings and choosing gifts for your loved ones, think about seating for guests, and consider those cosy little decorative touches that create the warm welcome we all aspire to.
A WARM WELCOME
Spending time with friends and enjoying other people's company is a top priority, so try to make your home as inviting and sociable as you can. One of the first things that people notice when they enter your home is how it smells; our perception of homes is not only about what we see, after all. Take some time to select beautiful home fragrances, as they have the power to sooth, invigorate and lift spirits the minute you walk through the door.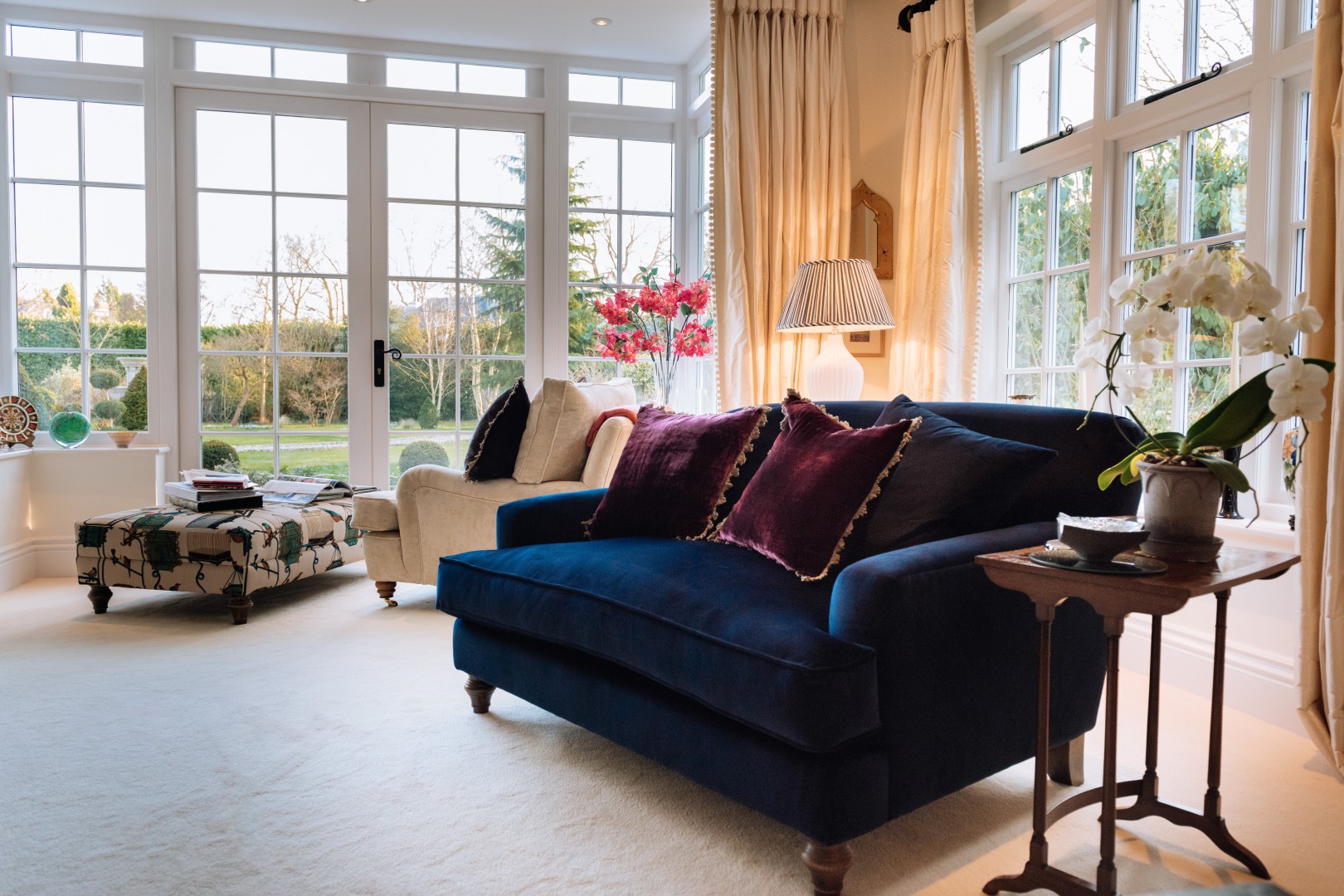 HOME COMFORTS
Having ample and suitable seating is really important when receiving guests and making them comfortable. Take a look at what you already have in your sitting room and think about how you can make the arrangement more flexible to accommodate extra people. The most charming rooms are created using unique combinations; rooms that can casually adapt when unexpected guests arrive. People often think that seating should all be at the same height, but this really isn't the case. Different people like to sit at varying heights – some perhaps even preferring a beanbag – so it is extremely handy to have a selection of seats to meet the preferences of a range of visitors, old and young. Winter is all about rich colours and soft textures – think plush velvets and soft wools for upholstery. Velvet looks stunning in sumptuous colours such as rich teals, forest greens and deep, burnt oranges. Layer up the colour and pattern in your living room to give it personality and surround yourself with a mix of what you love.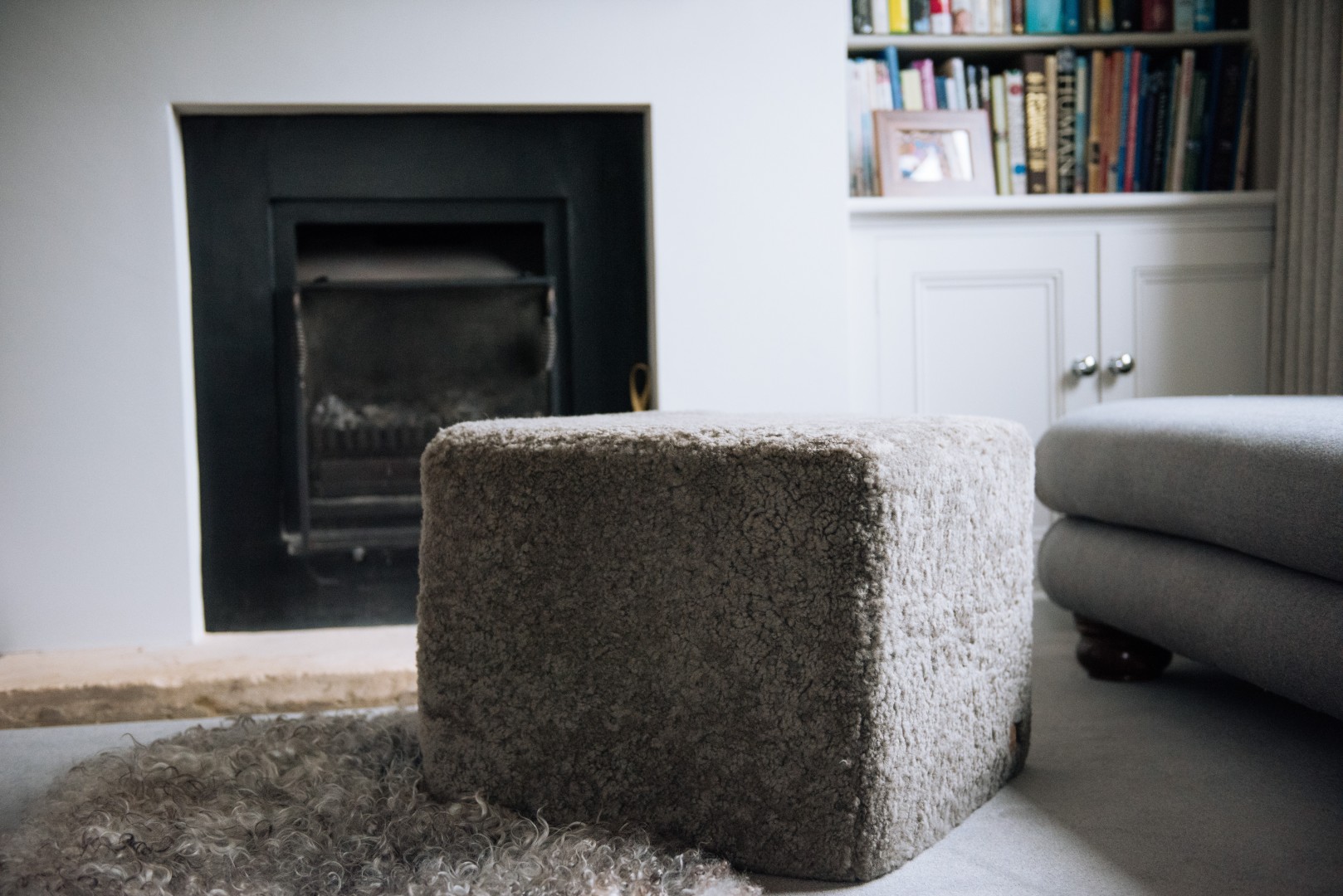 My top tip
is to invest in upholstered 'cubes', which are a fabulous way to add extra levels of function without taking up lots of space. Cubes can be used not only as seating, but also as footstools and tables, and can be upholstered in any fabric you like.
THOSE COSY TOUCHES
When you have the practicalities sorted, complete the look with some carefully chosen atmospheric lighting, plenty of cushions, throws and rugs – sheepskins are wonderful in winter. Faux animal fur accessories, such as throws, beanbags and cushions are extremely popular, and are brilliant for adding texture and warmth to a room. With a wide range available, there is a great choice of luxurious faux furs in incredibly realistic and natural colours, ranging from reindeer to wolf effects. Whether draped over a chair, or used as a bedspread, a fur throw is a winter essential that also makes a fabulous and generous gift.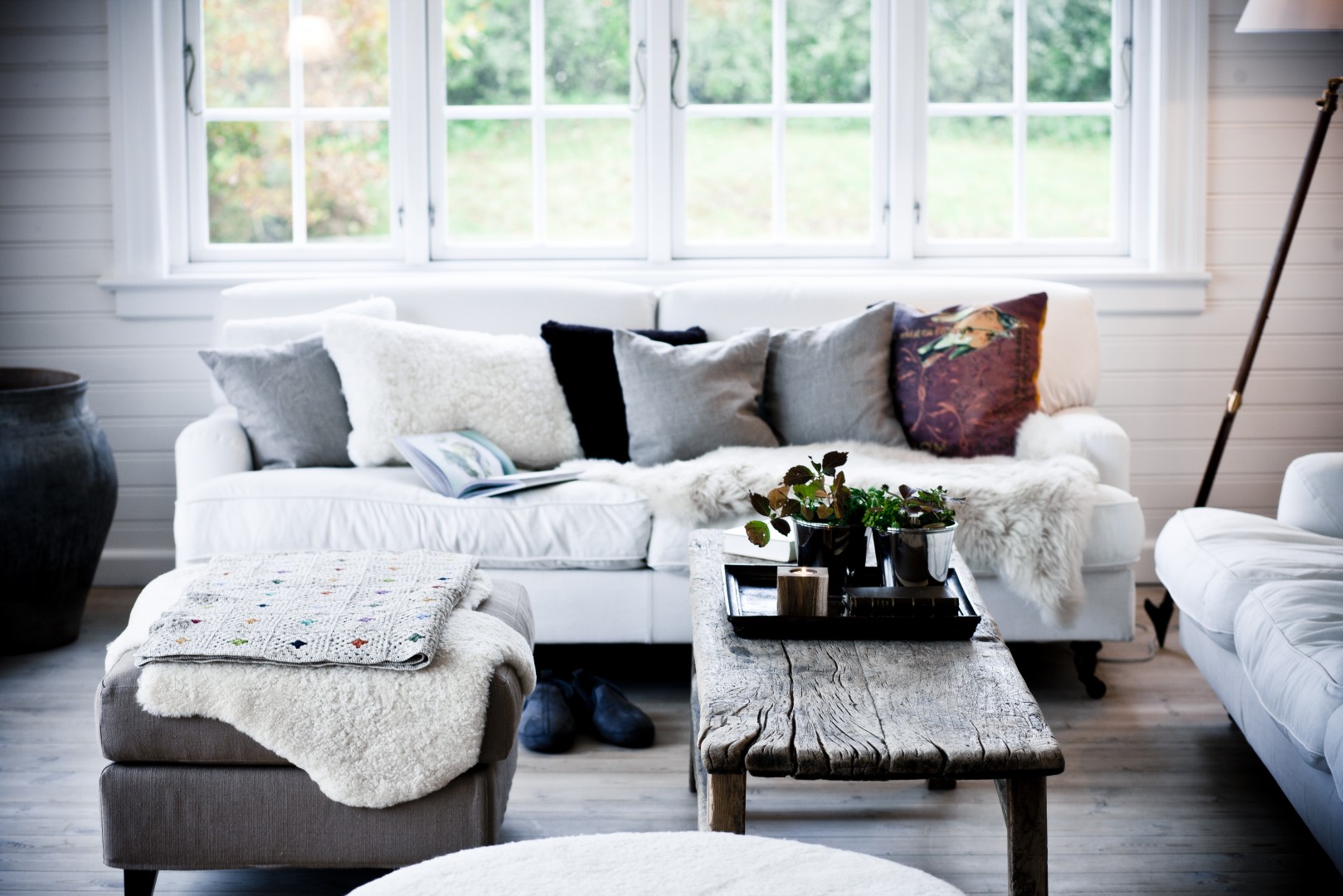 AMANDA HANLEY'S TEAM AWARDS - BEST NEW COLLECTION
The new wallpaper collection from Cole & Son, "Botanica", was launched in September. It is a study in the magnificent transformation of nature throughout the seasons in the English landscape – we adore it!