Sometimes you can see a painting or a photograph which is so beautiful that it takes your breath away. The image draws you in and you simply stand and gaze at it for minutes, lost in the serenity the scene brings with it. I had just such a moment when I came across the work of photographic artist Andy Small earlier this year.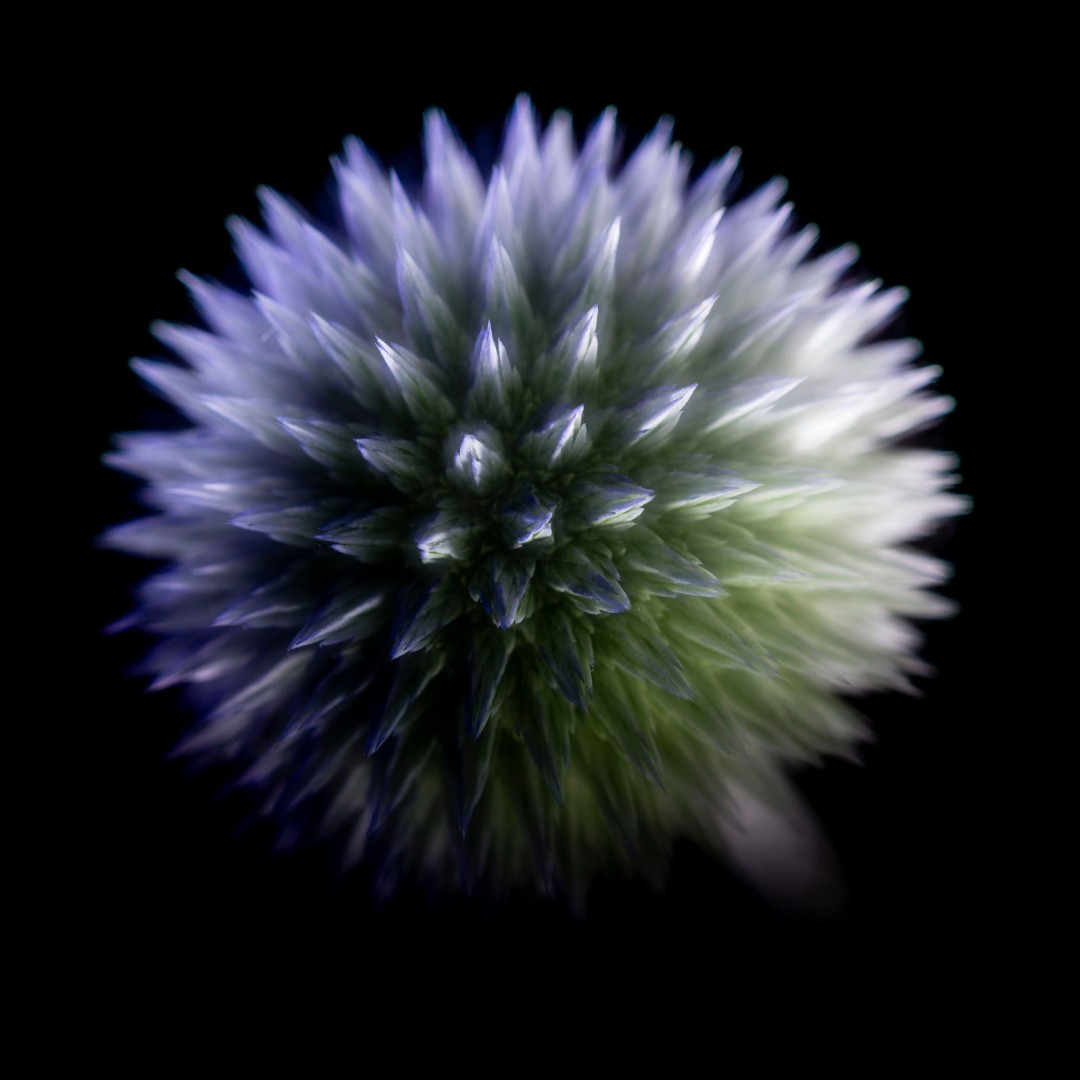 He specialises in taking landscapes, nature, and macro flower photographs; many of his images focusing on the patterns created by nature and fractals in particular. Fractals are geometric motifs repeated at different scales in the same structure and examples are clouds, tree branches, shells, and ferns.
It was natural for Andy to want to pursue a career which would develop his natural creative talents of drawing and painting. Leaving his hometown of Brighton, he chose to study Fine Art at Bristol University where he also became interested in print making. Whilst he had always had a camera, it was only after he spent time in Australia in 1991, that Andy became fascinated by the fauna, and he invested in a new camera with a macro lens.
Having grained a PGCE after his degree course at Bristol, Andy went on to teach art for a few years. However, almost twenty years ago he decided to follow a new career path and focused all his energy on his photography. As he then went on to gives lectures and talks about his subject, his years spent as a teacher have not been wasted.
To start with, Andy was inspired by the flowers growing in the massive and luxurious cottage garden his wife had created at their home. He then went on to capture images of landscapes, trees, and fruits at various locations around the country. "I am fascinated by the intricate structure and design found in nature. My photography celebrates this diverse, but orderly world that sometimes goes unnoticed," he explains.
As Andy's experience in photography has expanded, he has become one of the UK's most original flower photographers and his images have been described as 'very painterly.' By having both a 100mm and 200mm macro lens for his camera, he picks up details which usually go unnoticed. The 200mm lens enabling him to isolate the key subject from the background more easily.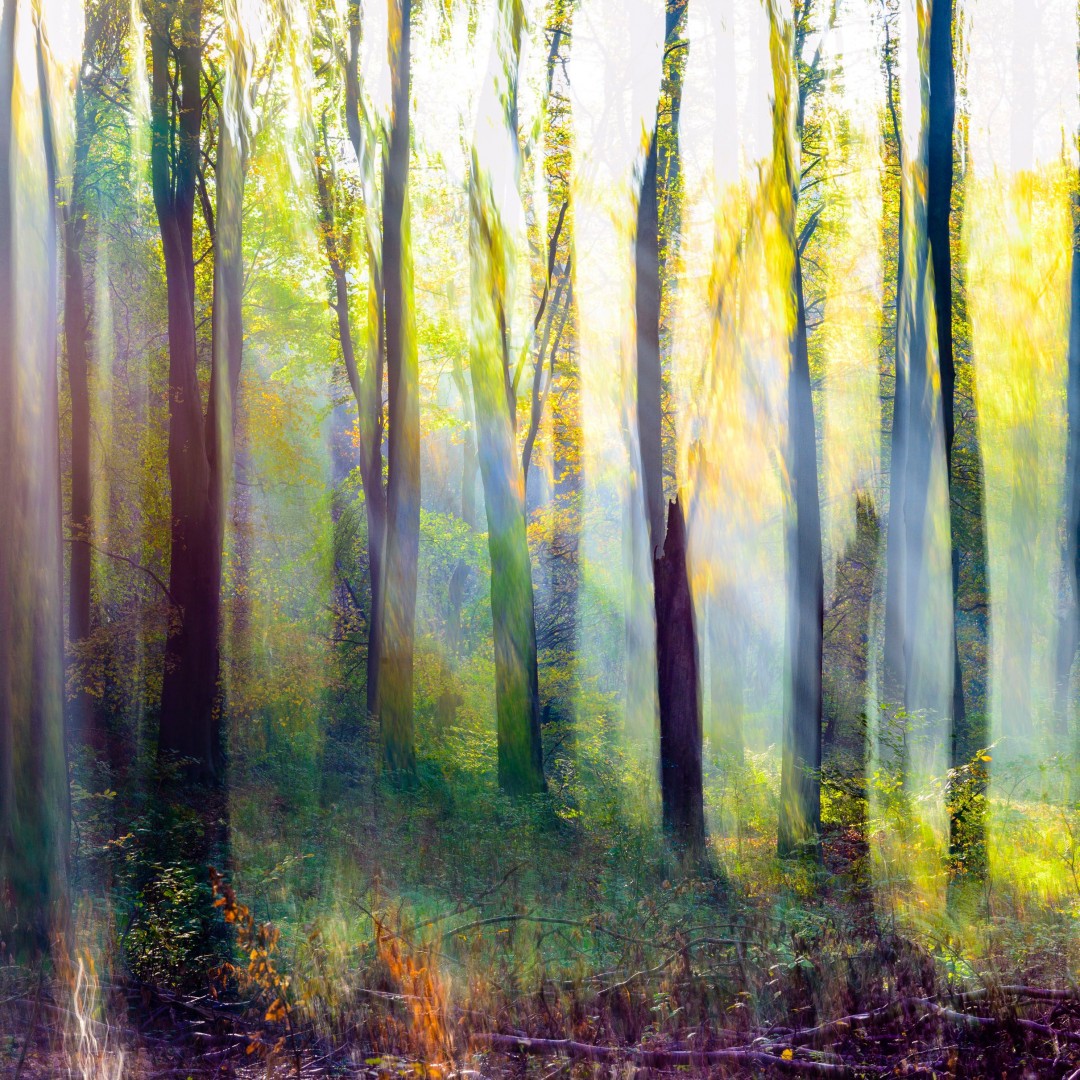 One of his most difficult photographic projects was a commission for a cosmetics company based in Dubai. "I don't normally take on commissions, but I had been asked to do this interesting photographic assignment and I thought it would be interesting. However, the client wanted the job to be done in March and some of the plant subjects just weren't available to photograph at that time of the year. These included raspberries and blackcurrants as well as tea plants and vanilla, to name but a few. Creativity had to come to the forefront for this and frozen fruits and leaves resembling the plants they were meant to be were used."
Andy tells us more: "The natural world is my lifelong passion and provides inspiration for my drawing, painting, and photography. The macro lens is like a window that transports me into another world. In this place I observe details, shapes and patterns that are not usually seen even though most of the subjects are right under our noses. I am fascinated by the intricate structure and design found in nature and my photography celebrates this diverse but orderly world that goes unseen by the human eye."
As well as selling his work which he prints on paper and canvas to bespoke sizes, as requested, he also runs flower photography workshops for the RHS at RHS Wisley. In addition, he gives talks about his photography to clubs and societies. At some point in the not too far distant future, Andy is planning to put a book together on plant photography.
All images ©Andy Small