Oxford's own Annie Sloan – fine artist, paint-maker, colour expert, entrepreneur, and author – has opened her archives for OX Homes. For this issue, Annie tells us more about her commitment to sustainability and what to be aware of when buying paint to use at home. 
I think we're all realising that sustainability is complex, and there isn't a solve-all solution to reducing the impact of the paint industry on the environment. So, I always want to be open and honest about the numerous, ever-evolving practices involved in making my paints the best they can be – for you and for the planet. Both as an individual and as Annie Sloan Interiors the company, I am committed to reducing my environmental impact. I've designed and manufactured my range of paints to give you the utmost confidence in pigment-rich colours, unparalleled coverage, and environmental considerations.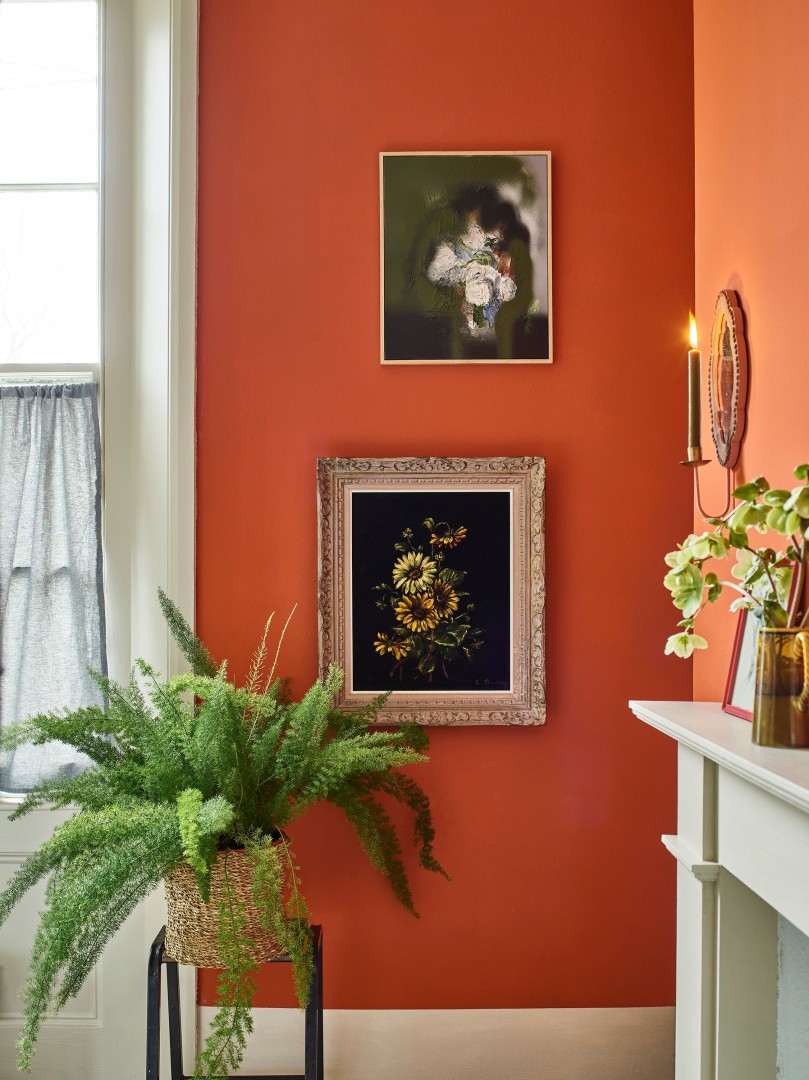 Some companies use terms like 'eco-friendly' or 'green' but these are often just marketing claims used to entice customers. I've chosen to only use statements that can be proven, like I'm committed to sustainable and local manufacturing: my Chalk PaintTM, Satin Paint and Wall Paint is all made at our on-site factory at Annie Sloan HQ in Oxford.   
Did you know that paints are rated for their impact on air quality? Annie Sloan Chalk PaintTM and Satin Paint both have an A+ EU indoor rating (the best possible) and my Wall Paint has an A EU indoor rating. This means that none of them will affect the air quality inside your home, and they're certified toy-safe, meaning they've been independently tested according to strict European regulations (EN71-3) and found to contain no materials toxic to children. All my paints are water-based; they use water as the primary 'solvent', which is considered more eco-friendly. The drying time is less; there is less odour; and cleaning up is a lot more straightforward as it doesn't require chemical-based cleaning – you can rinse your brushes in soapy water after using my paints, you won't need smelly white spirit or any other potentially hazardous brush cleaner.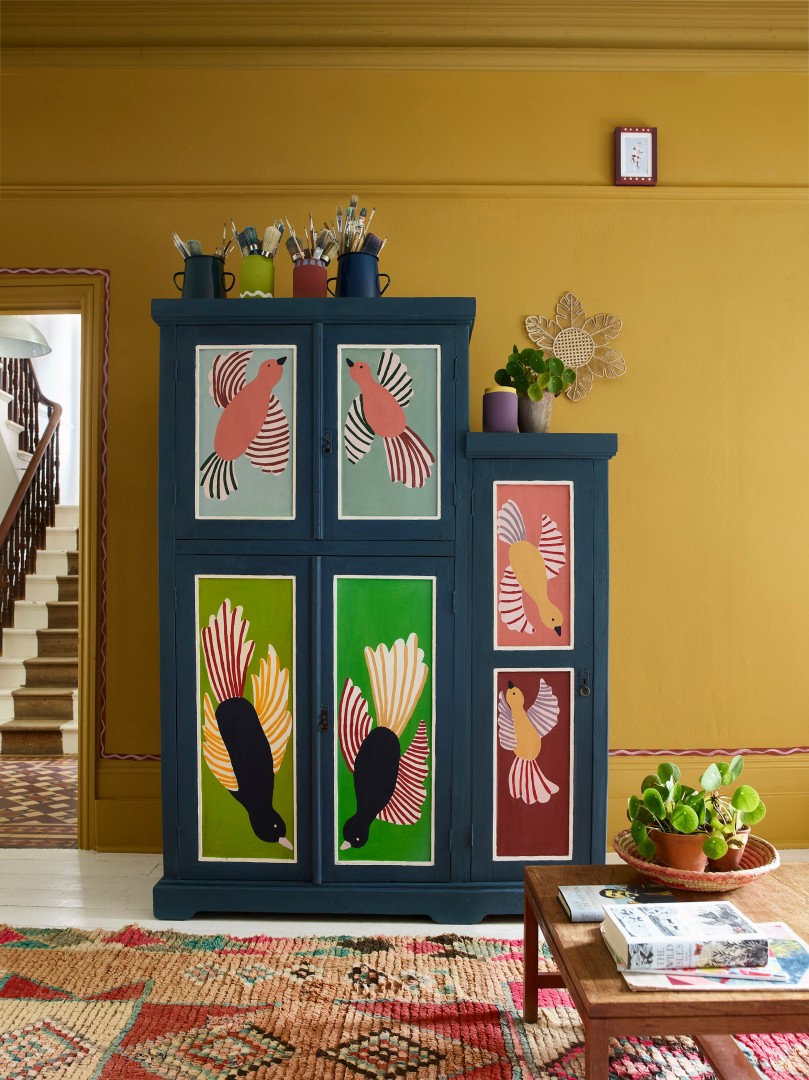 Any paint you're using in your home should ideally be classed as low VOC (Volatile Organic Compounds). VOCs are essential solvents, emitted as vapours, and are present in lots of things we might have in our homes – from deodorants to carpets. My Chalk and Satin paints have what is classified as minimal level (less than 0.1 - 0.29%) and as of May 2022, thanks to some clever developing, my Wall Paint has only trace amounts, which is less than 0.1% of VOC. Any company claiming to have zero VOCs in their paints is essentially making a false claim. According to the British Coatings Federation, "it's impossible to ensure that every batch of paint is completely free of VOCs [as even water can contain trace amounts of VOCs]". 
Another claim I'm proud to make is that my paints make it easy to upcycle or refresh tired or worn furniture and so save these pieces from landfill. This helps reduce consumption which has a dramatic effect on your carbon footprint. Refreshing and rejuvenating your furniture is an eco-conscious practice. So, thank you, for choosing to reuse and re-love the furniture you already own, using my no-fuss paint to do so. And, as technology develops, I'm ensuring both me as an individual and Annie Sloan Interiors as a company are at the forefront of planet-friendly paint production.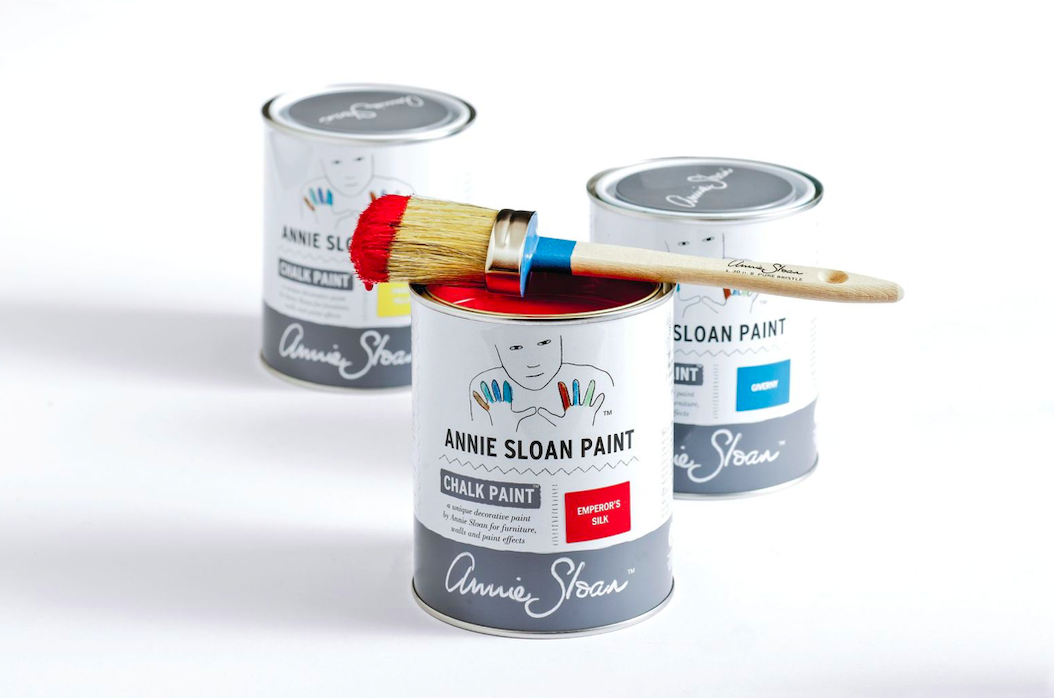 Our tins are 100%, and infinitely, recyclable, meaning there's no end to the amount of times they can be recycled. I think they're rather beautiful though, so why not reuse them? From storing paint brushes to plants, or pencils, pegs, and garden tools, there's endless possibilities. Perhaps even give your Annie Sloan tins a lick of paint themselves! Simply paint in the Chalk Paint™ colour of your choice and use it as the perfect storage solution. 
If you decide not to hold onto your used tins, they can be recycled in your household recycling or local recycling centre as long as they are empty or at least dry. Metal paint tins can be recycled in your household recycling, or at your nearest recycling centre. Check information from your local council first, but as long as there's no more than 1cm paint you should be fine.