Oxford's own Annie Sloan – fine artist, paint-maker, colour expert, entrepreneur, and author – has opened her archives for OX Homes. For this issue, Annie's looking beyond upcycled furniture to all of the other things which can be transformed using her Chalk Paints.
Every plain surface is an opportunity for decoration, from vases and bowls to furniture, floors and lighting and my Chalk Paint™ as well as being an extremely functional furniture paint can also be used on almost any surface. Here are just a few examples from my past projects.
Floors
I love a classic harlequin pattern on floorboards (or anywhere else!). A theatrical and colourful repeating pattern of contrasting diamonds or elongated squares, it dates back to sixteenth century Italy when the harlequin's costume was historically stitched together from fabric scraps. I find it is a pattern that lends itself beautifully to decorative painting.
The secret to creating a lasting finish is to follow with one of my hard-wearing, water-based Chalk Paint™ Lacquer, available in both Matt and Gloss. Be aware, though, when you apply Chalk Paint™ Lacquer to a surface, it can draw out old stains from through the paint and create marks in your finish (look at anniesloan.com for advice on how to test for this before you start your project). Also, remember that once it is touch dry it will continue to cure for around 14 days. During these time you can use the floor but please be gentle with it. I promise, the end result will be worth it.
My top tips for painting a floor? Number one; try an extending handle or even attach the roller or brush to a long stick to save your back and posture during the painting process. Number two; start from the furthest point away from the door and work backwards so you don't literally paint yourself into a corner.
Doors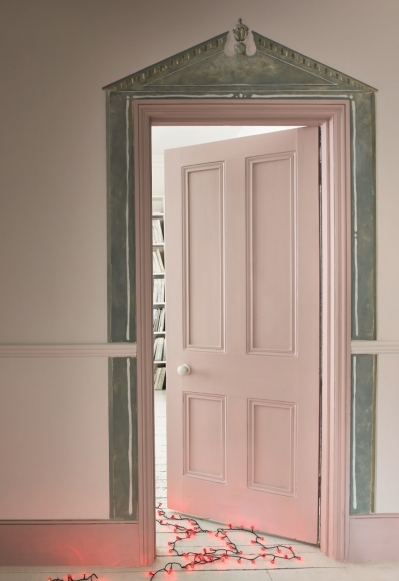 For something unexpected but utterly chic, create a trompe l'oeil frame effect to make a simple doorway into something more grand and commanding. Alternatively, domed detailing offers an affordable, modern alternative to traditional architraves. Try framing a door using an accent colour.
Bathtub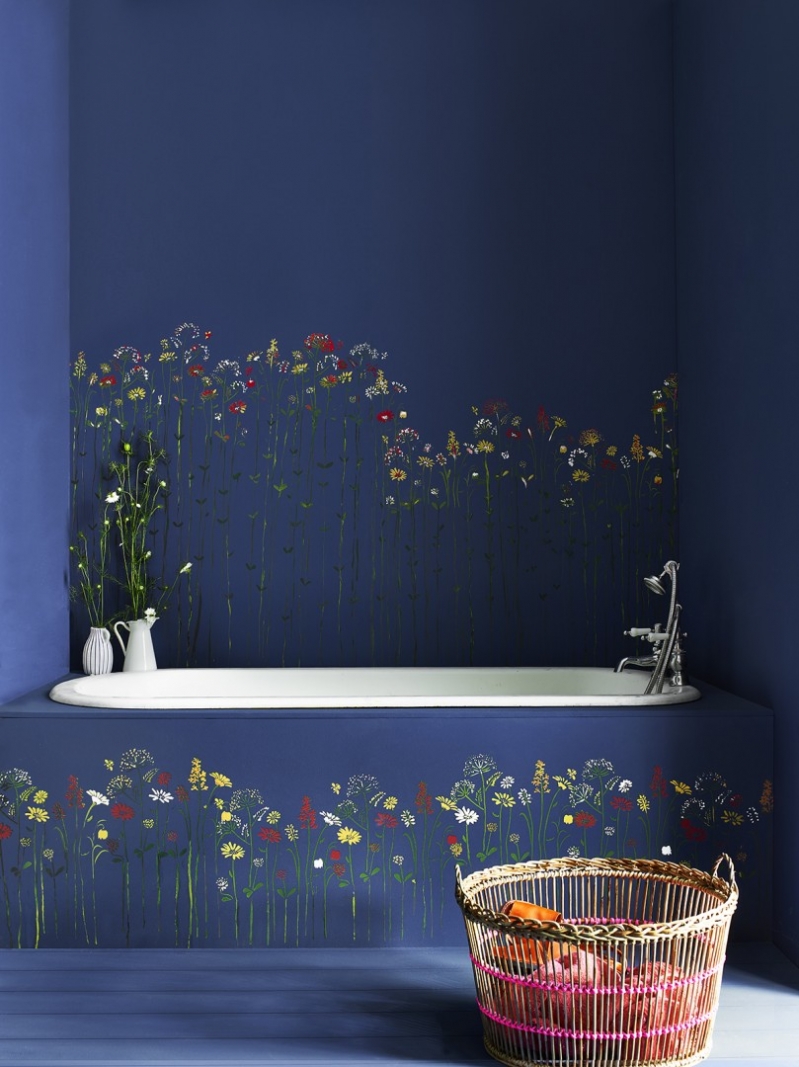 Create the bath of your dreams, like I have here. If your dream is a calming, constant colour, Louis Blue is a quietly elegant choice, or you could unleash your inner artist by creating a whimsical watery scene. Whichever you prefer, finish with Matt Lacquer to preserve the colour and design and ensure it is fully waterproof. Another option is to work with stencils. The one pictured here is my Meadow Flowers design, blooms of cow parsley, daisies, fritillaries and clover inspired by Oxford's Port Meadow. Here, the delicacy of the flowers is juxtaposed with the strength of my Napoleonic Blue Wall Paint.
Headboard
Play around with your headboard by adding some colour blocking to the wall behind your bed. Play with shapes and contrasts for maximum effect.
Stairs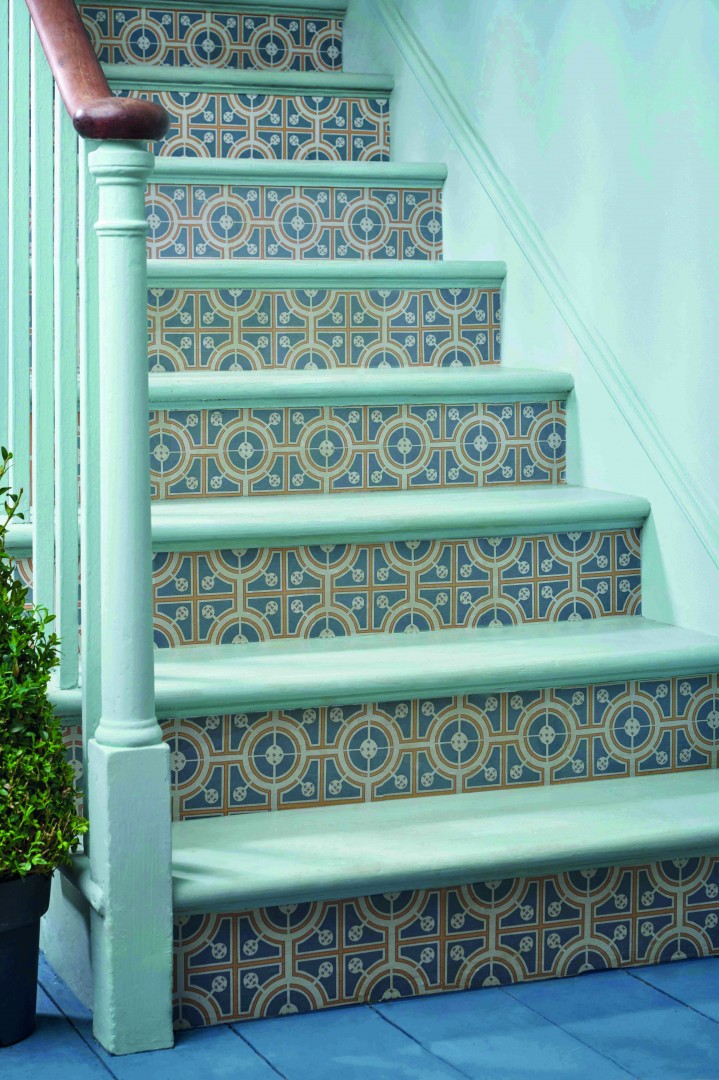 I like to cram colour into and onto every surface. Here are two images to inspire. First, it's a labour of love but my RHS Decoupage Paper Roundabouts make this staircase utterly unique – look closely and you'll see that the pattern has been reversed on every other riser. The formality of this design is the exact opposite of my stairs at home in Oxford. I've indulged my love of rustic here with loose, painterly contrasting yet considered shades of Aubusson Blue, Antibes Green and dashes of Scandinavian Pink along the bullnose.
And everything else
There really are no limits: kitchen cabinets, earthenware, tiles, candlesticks, vases, even radiators, just make sure they are completely cool before you get started and resist turning them back on for a minimum of 24 hours after painting. A perfect job for the summer months!
Annie Sloan appointed CBE in King's Birthday Honours List 2023
We know you'll be delighted to join us in congratulating Annie on her recent and well-deserved achievement in being appointed CBE for services to Interior Design in the King's Birthday Honours List announced on 17 June. The CBE (Commander of the Order of the British Empire) is the highest-ranking Order of the Empire award and is given to those with a prominent role at national level. Annie commented "To be given a CBE is just extraordinary and is the best acknowledgement of my life's work I can imagine". Annie started creating her 'empire' in 1990, when she developed her Chalk PaintTM which is now exclusively manufactured in Oxford. Since then, she has become a true global phenomenon, inspiring an international community of upcyclers, painters, amateurs and professionals, all of whom are dedicated fans of Annie's colourful, joyous and sustainable approach to interior design.