After eight years of bringing art to mainstream tv and now an exhibition at Compton Verney, Sophie Elkan met up with esteemed independent curator and top 'Judgemental' on Sky Arts' Artist of the Year, Kathleen Soriano.
To describe Portrait Artist of the Year (PAOTY) and its sibling, Landscape Artist of the Year, as a talent show in the vein of such well-loved classics as Bake Off or Strictly is slightly misleading in that it fails to convey the serious heft this skills-search has carved out for itself. Previous winners have had work exhibited in such renowned institutions as the National Gallery of Ireland, the Scottish National Gallery, the National Museum of Wales, the British Library and this year's winning portrait of Nicola Benedetti is at the Scottish National Portrait Gallery. That said, there's no getting away from the fact that – for me, at any rate – it is the ultimate in comfort television.
For the uninitiated, each of the heats (followed by a semi-final and a final) invites nine artists, amateur and professional, to paint a portrait of one of three celebrity sitters in a set time of four hours. Presented by the incomparable Baroness Joan Bakewell, with Steven Mangan providing good-natured bants, we watch as the artists create their work. Thankfully minimal on back-story, art and the artistic process takes centre-stage. A time-lapse video shows faces emerging from canvas (or other mediums), talent and innovation are applauded and rewarded. The sitters reveal parts of themselves not usually shared publicly, and throughout three expert, articulate and interesting judges – artist Tai Shan Schierenberg, art historian and curator Kate Bryan and, of course, Kathleen Soriano – share their insights into the judging process.
How did you come to be involved in the programme?
I used to run the BP Portrait Award and Tai won that in his mid-20s, which is when I met him – we've been friends ever since. It was so surreal; I'd been giving a speech at a dinner and one of the directors was in the audience. I was talking about beauty in art, and they approached me afterwards saying they found me very clear and not 'artsy', then went on to say they were developing a TV programme and asked if I'd be interested. I thought, 'why not have a go?' I was a bit surprised when they came back to me and in the first series, I was nervous. I'd spent 30 years building but they just wanted to make a good show about making art. Stuart Prebble, at Storyvault, is very principled and makes the show about kindness, generosity and support. That's the spirit of the programme and their working ethos.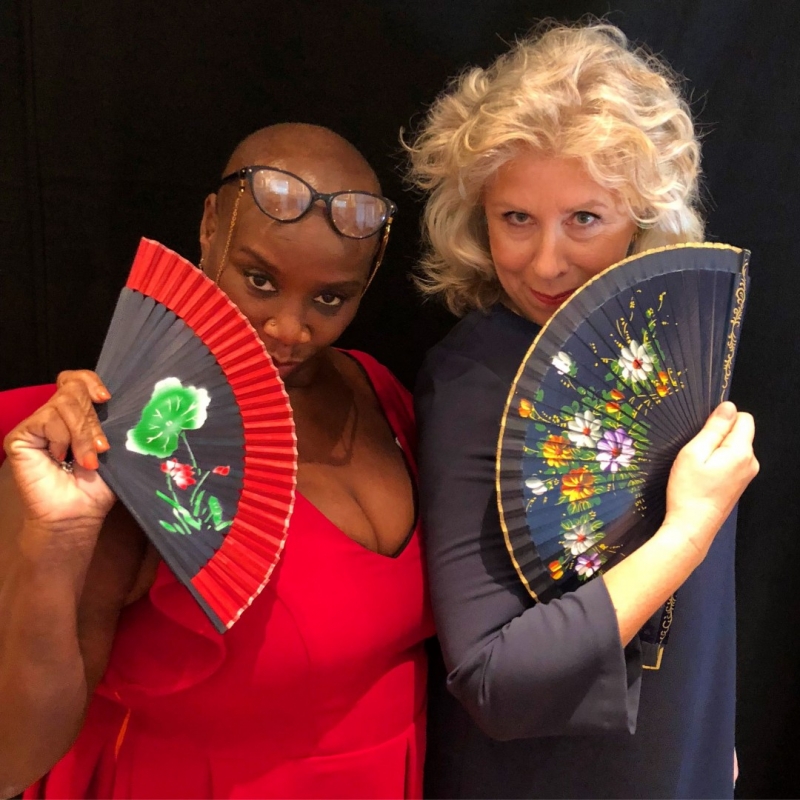 What, I wonder, was the biggest challenge in taking on the role of TV judge?
It's about extemporising – I don't have to learn a script; I just have to say what I like and why. We quickly learned the need to articulate clearly why something is or isn't good and I think that has helped change the language around art. I remember back in the first series I was with Joan, explaining how I loved a certain painting as it was full of narrative and Joan just looked at me. Now, in every show she talks about narrative. The conversations about judging come second as it is ultimately a show about making art not judging it, but people are now better equipped to talk about why something is good or appealing.
The other thing to remember is that it's about being positive: in the first series, the producer said if there's a criticism it has to help the artist understand what they need to do better. No one is ever laughed at, humiliated or embarrassed – those aren't the values of the company or of what we do. There's a generosity of spirit. At the start we were told every comment should come out with love.
It's so warm and it's so fun! Mangan makes jokes, Joan is fascinating, and she is passionate about politics – there will be alarms set on her phone to vote as she is a Labour Peer in the House of Lords. She takes that very seriously. And look at how she introduces each sitter; at least five big bits of information with no autocue in a single take. My only note has been to smile a little more!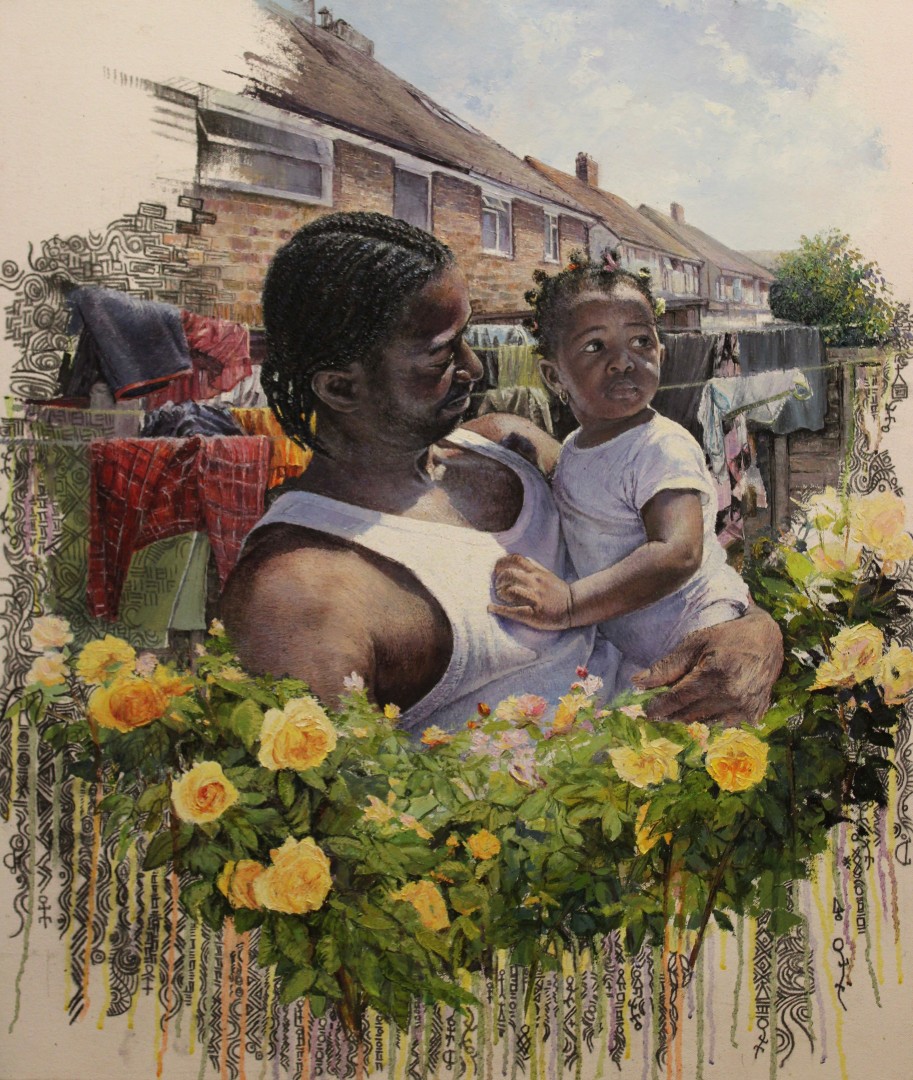 And what about when the judges disagree?
We do disagree but normally when we do there is such a strength of feeling that the others will cede. Probably getting down to the shortlist of three [in the heats] produces the most discord but once that's decided we tend to align quite well. As it goes further and further, we align more and more; the light shines through, it becomes clearer. We've had a couple of shows where it's been a struggle and the crew have been questioning us, but normally we talk it through so there's never been a huff or upset. There are no veto players and we all think we're bullied by each other so it balances out.
Be honest – do you know who will win from the start?
We can't tell who's going to win! It's left right to the end. Each submission to the competition is in the form of a digital image and it may be that they fold in the heat. The commission stage [each of the three finalists is commissioned to complete a portrait in their own time] is really revealing as it's what they do on their own terms in their own time.
There's a moment in the semi-final that your judgement frameworks shifts as it gets more serious:
you're looking for something that will add to a conversation; not something you've seen a million times already or you know another artist could do equally well. The challenge is in taking the audience with you when you let go of something that looks great but isn't adding to that conversation.
Tell me about the sitters – how do you get such a wealth of celebrities and high-profile guests?
We have the most wonderful woman who gets our sitters, Sam Richards who is one of the directors of Storyvault Films who produce the show, and she is the loveliest warmest person. She used to be an agent and she's really tuned into the casting – we had Jodie Comer and Stephen Graham before they peaked and on our very first programme, we had Juliet Stevenson and Alison Steadman. Incredible. We've had Stanley Tucci, the list goes on.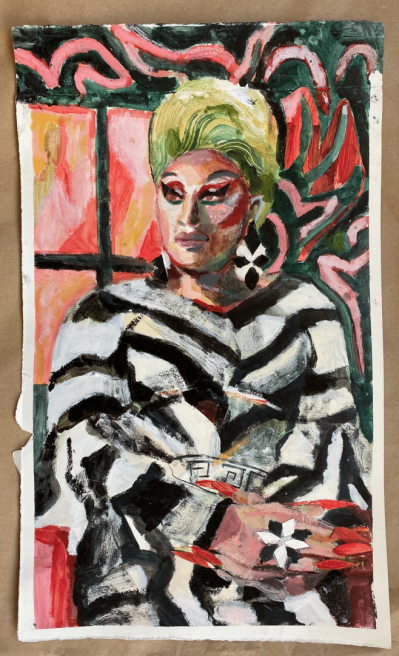 How did the exhibition at Compton Verney come about?
I was Director there, from 2006 for a few years and it's a fantastic venue: a Robert Adam listed house with the Stanton Williams addition, making it built so that it is both fit for purpose and beautiful. Current Director, Julie Finch, is a good friend and she invited me to make an exhibition. I was already thinking about artists and periods – I'm curating an exhibition at Dulwich Picture Gallery in September which is 19th century Lithuanian symbolists – and then I thought of using portraits from the show. It hadn't been done yet and we have eight years of artists, so it was a no-brainer to do a big celebratory exhibition.
What can we expect?
I had to construct a curatorial framework, a rhythm and a flow and a certain number of sections to change the pace or the way of looking. Knowing the artists that we had, I could divide it into sections and so I started with the portraits of Tom Jones, Hilary Mantel and Amir Khan, all new work this show has achieved and created. These are works acquired by major institutions. The second section takes four past winners and looks at their journey, including the heat portraits of the Vivienne, Eddie izzard, Bernadine Evaristo and then the commissions; Kim Cattrall, Nile Rogers, Carlos Sacosta – wow! Look what this show has achieved and how it's changed the lives of the artists.
I look at personal style, the quirky self-portraits and heat portraits which show a distinctive way of making art. These demonstrate the artist's distinctive personal style. We get such an incredible range and I wanted to show visitors to the exhibition how broad it is, stylistically. Over the years we've seen artists really stretching the genre and push portraiture – like Kelvin Okaror's portrait in series seven which just focused on Fred Sirieix's eye.
The penultimate section takes three past sitters and lets the viewer judge for themselves. The camera can change the way something looks, and we've become more conscious of that over the years. We did think about allowing visitors to vote on a favourite but it went against the positive feeling of the show and so we decided against. The final part comes full circle and shows all works by this year's finalists including this year's winner and the portrait of Nicola Beneddeti. In all, there are over 160 artists represented.
And will there be an exhibition of Landscape Artist of the Year?
Perhaps in 2023. It's got a different shape in my head, a different framework which would be interesting curatorially. I'm thinking of dividing works up according to theme: heavenly skies, or down and dirty, or green and pleasant land.
Finally, can we touch on the clothes? I'm sure I'm not the only viewer eager to see what you judges (and Dame Joan) are wearing each week.
At first, I wore black because that's what you do in the art world, but now I ponce around in all sorts of colour. In fact, Kate and I plan to rent a lot of clothes for next season as we buy new outfits for every show and with eight to nine in the Landscape series and 10 in Portrait – it's a lot!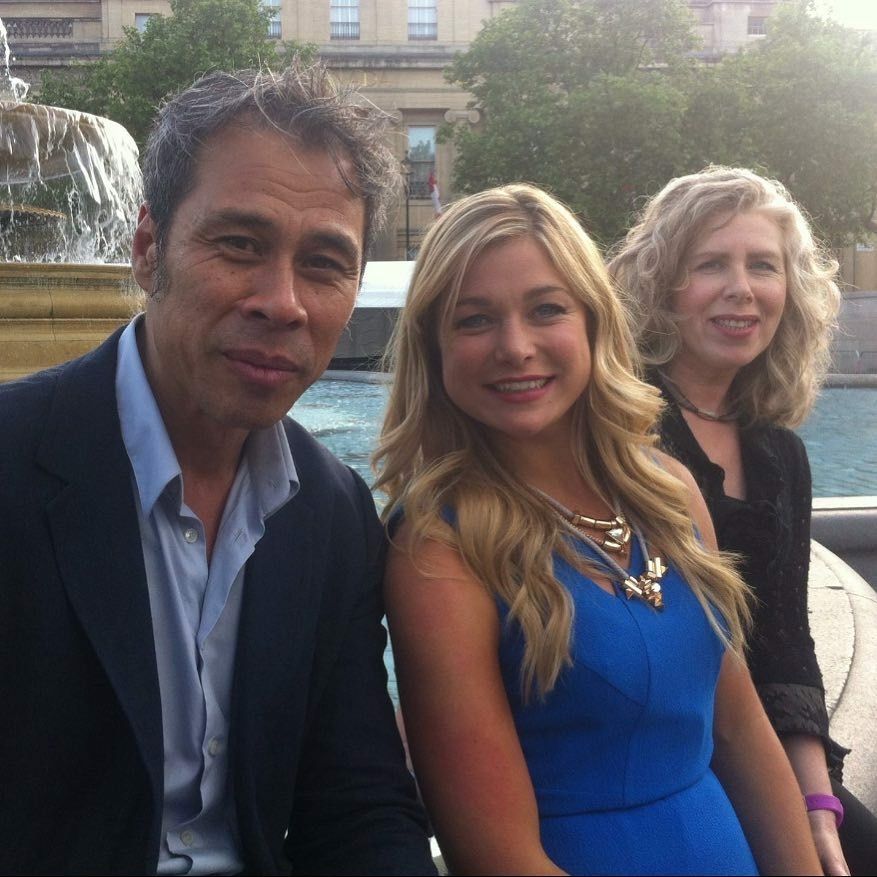 Sky Arts Landscape Artist of the Year is currently showing on Sky Arts. Applications for the next series of Portrait Artist of the Year close on 11 February and the series will be shown later in 2022. skyartsartistoftheyear.tv

Compton Verney's commemorative exhibition (19 February – 5 June 2022) – a celebration of making - is curated by independent curator Kathleen Soriano features over 120 works, selected from the work of more than 1,000 artists who have taken part in the competition. comptonverney.org.uk