Whatever happened to the British motor industry? You'd have to rack your brains to think of a truly British-owned motor car right now. Most are owned by foreign companies, yet recent research by the AA claimed there are only three British-owned motor manufacturers: Morgan, Caterham and McLaren. Well, now there's a fourth: Aston Martin.
Previously owned by a Kuwaiti investment consortium, Aston Martin can legitimately claim to be 'British-owned' again, after floating the company on the London Stock Exchange in October 2018. It cost them some £360 million to float, putting them under this year by some £68 million. That doesn't worry chief executive Dr Andy Palmer though. His eyes are clearly focused on the long term, with plans for launching seven new models in seven years and confirming Aston's 'go British' strategy by investing in a new manufacturing plant in St Athan, creating some 750 jobs. The man has vision and noose, his strategy remains to be proven but for now Aston flies the British flag again.
The proof ultimately will be in the products. We love Astons, don't we? Is not the DB5 even more famous than Sean Connery? When I was a kid, I watched James Bond only to see that car. If at the time you told me the guy who played Bond was Jeremy Corbyn, I would have probably believed you.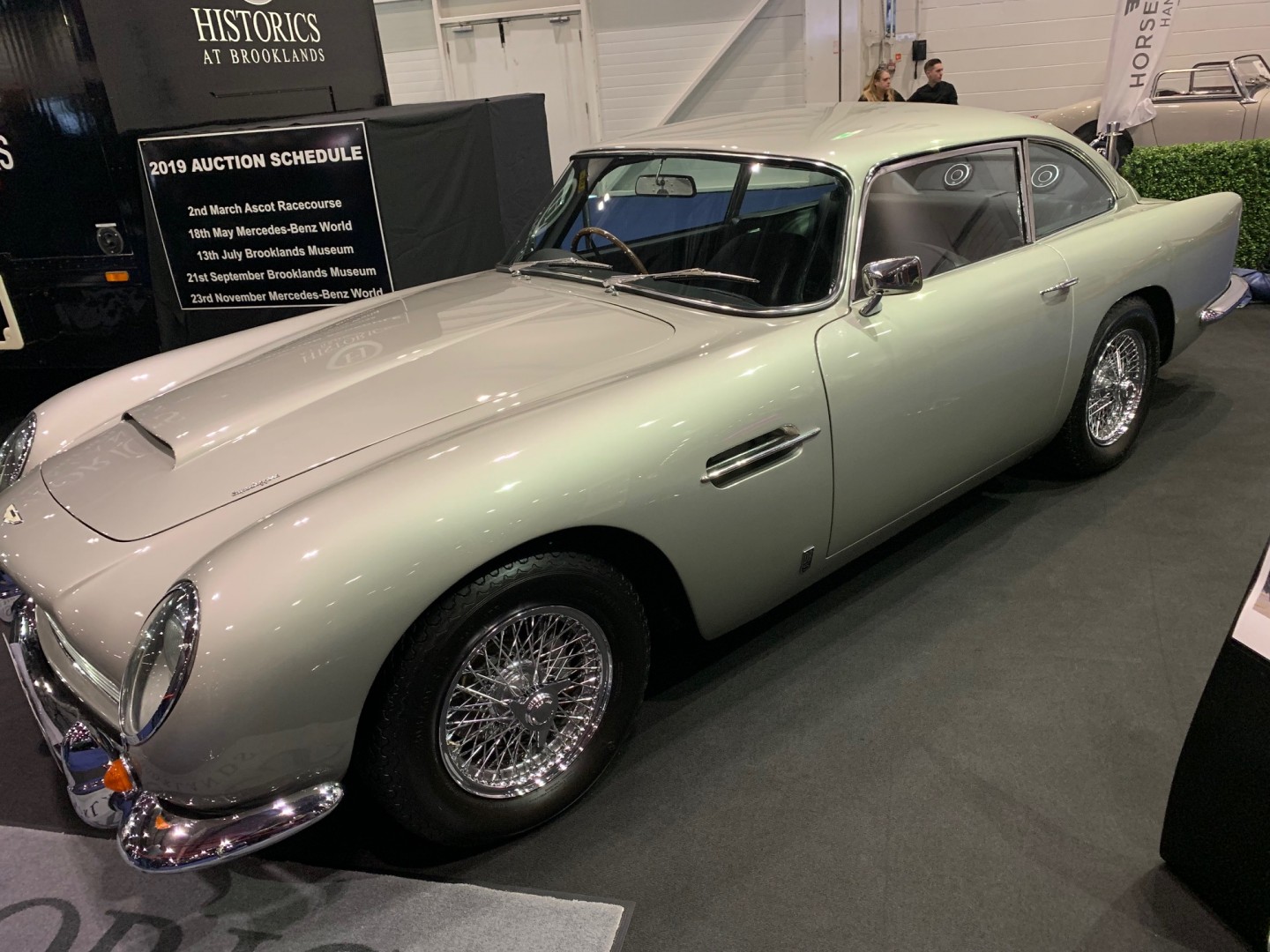 The DB11 Volante is the latest evolution of Aston's Sports GT and key to its model resurgence campaign. It is powered by a new 4.0-litre twin-turbo 510 PS V8, has an all-new bonded aluminium structure, and is lighter and more rigid than the model it replaces. All of this, claims Aston, is with the intention of broadening the car's all-round abilities. Better performance and handling are givens as part of this new package, as Aston were keen to exploit the more sporting side of the DB11's character. Along with that the aim was for better refinement, comfort and interior space to keep its Grand Touring credentials right up there.
That broadening of all-round ability is made possible, says Aston, by the Volante's 3-stage powertrain and chassis modes, aligned to an 8-speed paddle shift automatic transmission, electric power steering and limited-slip differential – with dynamic torque vectoring (of course). OK, so If you're wondering what all that means in plain English, the powertrain can be set between GT, Sport or Sport Plus, and ditto the chassis in similar increments, each adjustable independently. The 8-speed paddle shift refers to the gearchange paddles mounted on each side of the steering column, whilst the limited-slip differential keeps the car's power on the road to prevent it from sliding under power. Torque vectoring helps to balance out the weight of the car on hard cornering by varying the torque to each wheel.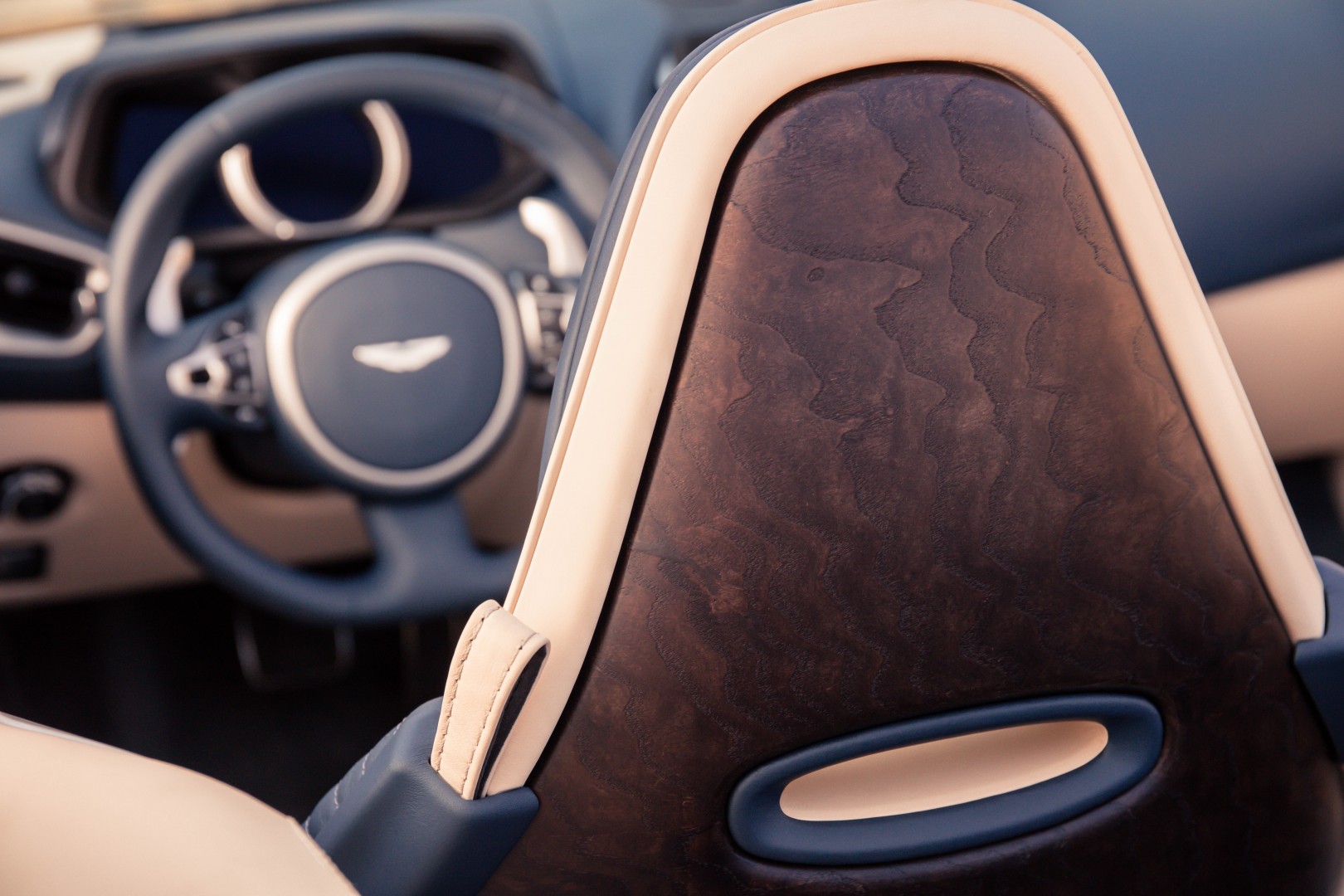 No hooligans
Complex stuff, but it works its magic on the road, where this car proves immediately refined, yet sporting and inevitably very powerful. We spent an afternoon driving the car in pretty wet conditions, and whilst it retains an inevitable sporting stiffness, the ride quality inspires confidence with that subtle combination of grip, comfort, and refinement – smacking of years of acquired know-how. Along with that 'hugging the road' feeling came a fair amount of tyre roar and surface noise; not disturbingly so, but enough to remind you that this is a big-performance car that calls for respect.
Within no time, you'll be upping the drive to Sport or in our case Sport Plus to drive it like a hooligan. That's when you get the Aston Growl (wish I could record it) and are tempered away from driving it like so because a) you'll probably scare the hell out of yourself from its sheer speed and power and b) Aston Martin drivers don't (or shouldn't) drive like hooligans; it insults the brand.
So you don't drive it like you stole it, but like an Aston begs to be driven; using its measured power with purpose at the right time and in the right conditions, whilst its stupendous overtaking ability and 675 Nm of torque proves speed can indeed contribute to safety as overtaking is possible in a blink of the eye, thus keeping your exposure to the wrong side of the road to an absolute minimum. Unfortunately, your capacity to exercise your overtaking skills is spoiled by the fact that everyone who sees that famous Aston badge in their rear-view mirror just moves over anyway. Damn.
The genius is that you don't need to be a driving god to enjoy it, for it's a people's car behind the wheel. You can just about get a couple of small suitcases in the boot, but who cares; as long as you have a toothbrush, a change of clothing and some pyjamas, you'll use this car much more than any school run 4x4.
Well done Dr Palmer; one down, and six more to go. We are with you on this… the Best of British rides again.
Prices start at £159,100
0-62 mph: 4.1 secs
Top speed: 187 mph
Average fuel consumption: 28.3 mpg
To find out more about the DB11 and other Aston Martin models, visit: astonmartin.com