The perennial question comes around each year renewed – what to get your nearest and (not so) dearest when it looks like they already have everything, or when you haven't seen them since last year? Astrologer @VenusAndVesta has put together an inspirational gift guide to help you shop with the stars. The mesmerising images accompanying the text are all the work of the uber-talented photographer, Bella Kotak.
Venus and Vesta is a Master Astrologer and teacher, as well as a homeopath and herbalist. She writes about the planets and stars, and how they affect current cultural events, as well as holding full moon circles and giving personal readings.  She loves to show people the possibilities inherent in their horoscopes so they can navigate life more successfully, in the flow of cosmic abundance.
 Exclusive Offer for OX readers
An astrology reading can be the perfect gift to find out what lies ahead and how to make the most of it.  Venus And Vesta, astrologer extraordinaire, is offering £20 off all readings, bought as vouchers Christmas gifts before 16th December (so they can be posted). Just mention OX when booking to get this exclusive discount.
@VenusAndVesta on Instagram or Facebook
Aries:
As the first sign of the zodiac, Aries is always the first and the fastest, so anything that helps with life on the go is going to be a hit with this fire sign. You could try a graphic novel to read at top speed, or some sporty shoes for wearing in the day (and not the treadmill) to keep them moving. Anything in the colour red is going to inspire the ram who likes anything bold and daring. The trend for cross body bags will allow them to get to places with ease, as they allow hands-free action, and this red one by Elie Beaumont with a guitar shoulder strap, is going to be a hit. When they do slow down, they need help, so a sunrise/sunset lamp by Lumie will them slow down in the evenings. To really impress an Aries, a daring white water kayak or fast car experience will be the highlight of their year and what is more speedy than a day out with a red Ferrari. Beep Beep!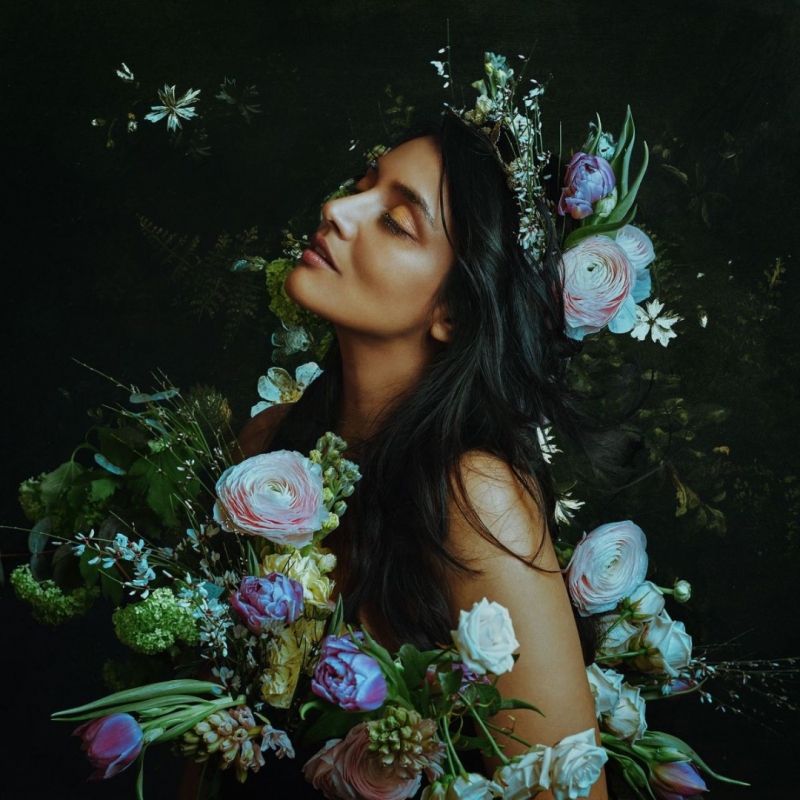 Model/ Photographer: Bella Kotak
Retouching with Pratik Naik
Taurus:
Taurus loves creature comforts of the slipper and blanket kind, so a heated fleece blanket throw for movie nights on the sofa will bring joy to any bull's heart. But, don't be fooled into something staid or practical, Taurus loves luxury and anything sexy, so anything in cashmere (Uniglo have an inexpensive range), or silk will bring out their sensorial nature. Ditto when it comes to scented body oils and the luxurious feel of Tom Ford's Soleil Neige Body Oil adds a delicate gold shimmer and nourishes skin which will leave Taurus feeling pampered. They are the gourmets of the zodiac and love good food and wine, so a subscription to The Sunday Times Wine Club will be the gift that keeps on giving (which you can take pleasure in, too). Taurus represents the animal kingdom and Mother Earth, so they will love the idea of saving the planet by adopting a beehive or a polar bear and having some photos and a certificate to feel good about is a winner.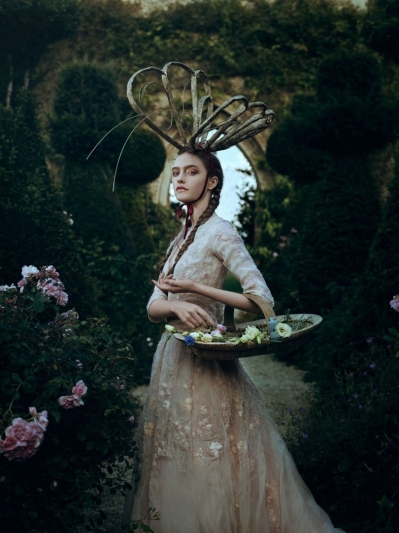 Model: Scarlett
Dress: Joanne Fleming Design
Gemini:
Gemini are well known for their love of talking and hearing the latest news (and gossip), so you can feed their desire for information via a book or membership to a podcast, even a museum. They are into communication all around, so getting them a really beautiful journal or note book such as the Liberty designed Ian the notebooks in various sizes will satisfy their need to keep notes for their busy mind. The sign of the twins love their tech especially if it helps them listen in or keep ahead of the crowd, so a pair of headphones or funky new air pods will win maximum points. This air sign likes to flit around, so what is not to love about the start-up company that converts your ordinary bicycle to an eBike just by sending them the details of the back wheel. This is the kind of early adopter principle that Gemini will love to talk about, setting them off on many adventures.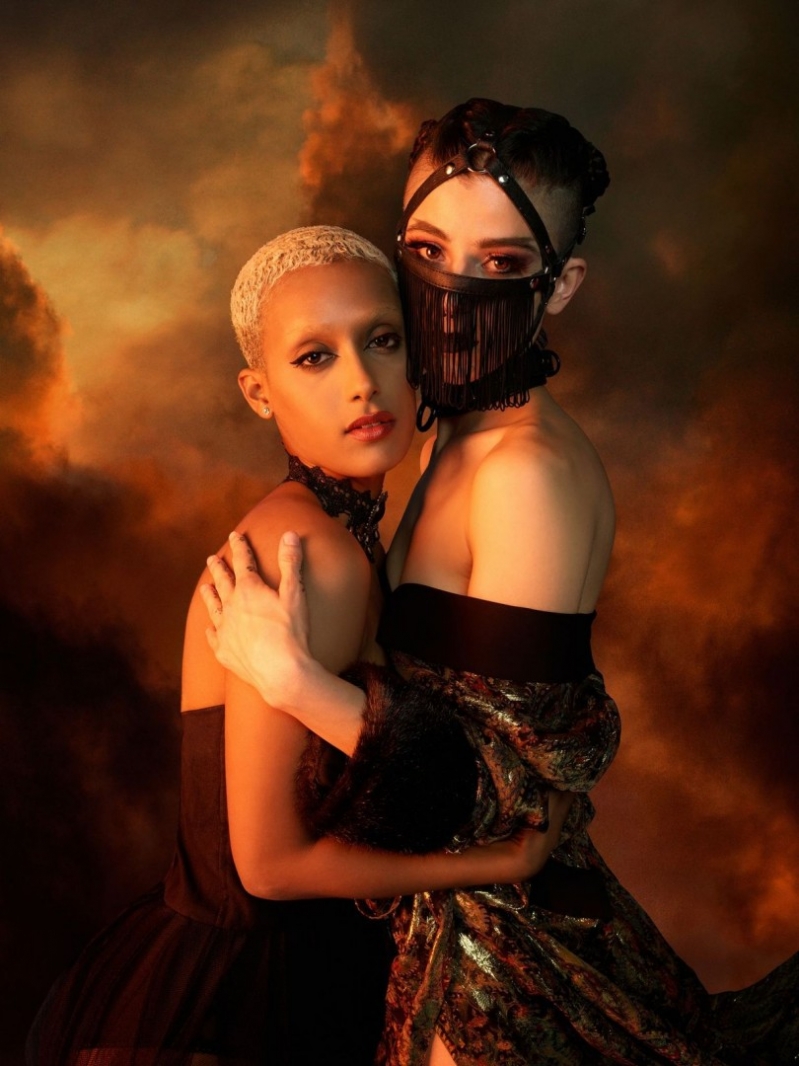 Models: Bas & Marsha
Retouching with Pratik Naik
Cancer:
If you need someone to lend you some support, it's sure to be a Cancer who like making people feel comfortable, and this makes them excellent cooks. Gifting them anything from a cook shop is an obvious win, but you could go a step further with cooking lessons or the latest celebrity chef cook book (see Books For Cooks who also have classes). As you might have guessed they are well into their hygge, the Scandinavian concept of home comfort, so set the scene for them with throws and lighting. Cancers are ruled by the moon so the latest soft glow of a moon lamp is just the soft glow they like for staying in as their version of 'going out'. As the most sentimental of creatures, the Cancer Crab likes to see photographs of loved ones around them to give them good memories, so a 'many moments' photo frame will put all their memories together and tick that box for them.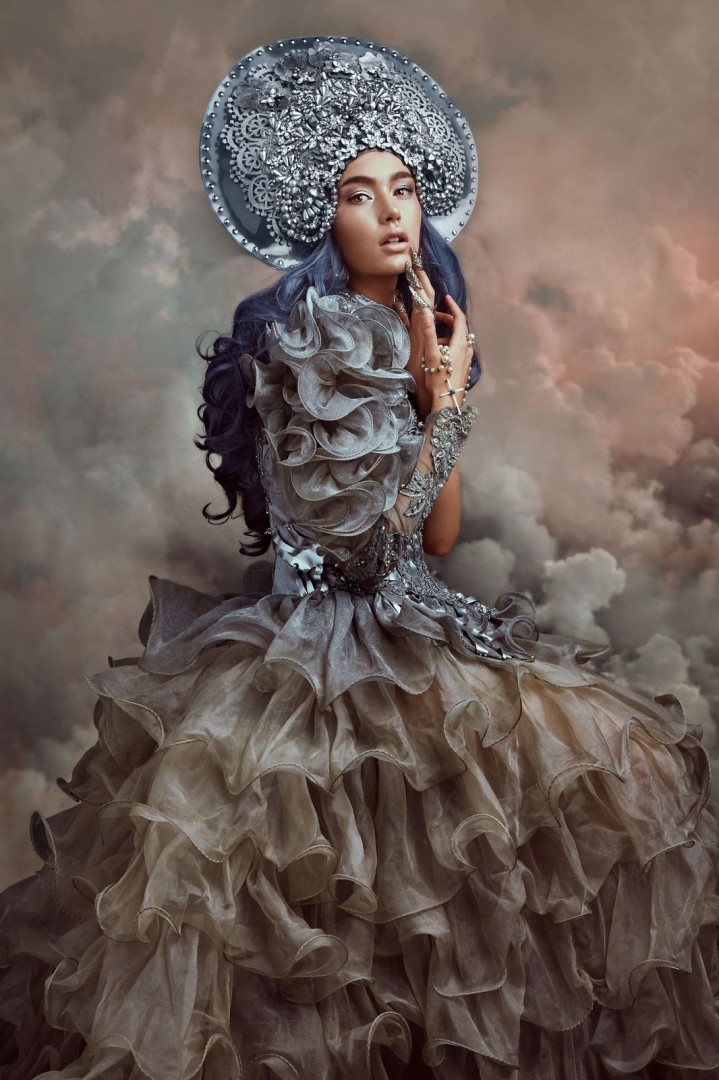 Model: Sarah Berg
Makeup: Laibah Makeup
Dress & Headpiece: Agnieszka Osipa
Leo:
The big cats like a bit of drama, as you may have heard, so what better than going straight to the point with some theatre tickets or vouchers. They will love you forever with their big hearts for a gesture like this, especially if you get to go as well. Gold will always go straight to their heart too, Leos love gold, it is their metal, so any gold trinkets will appeal to their sense of self-worth and pendant items to hang around their neck are right on trend to make a lion happy. If you see the male lion in the wild, its huge fur mane is often replicated in fashion and the wildly coloured faux fur collars will help a Leo stand out, so do look around for any funky faux fur if you have to buy for a lion. Talking of a lion's mane, their hair might be important to them, so look out for a premium range of hair shampoos or vitamins like Good Hair, which will keep the glossy locks in fabulous nick, and look good on the bathroom shelf too.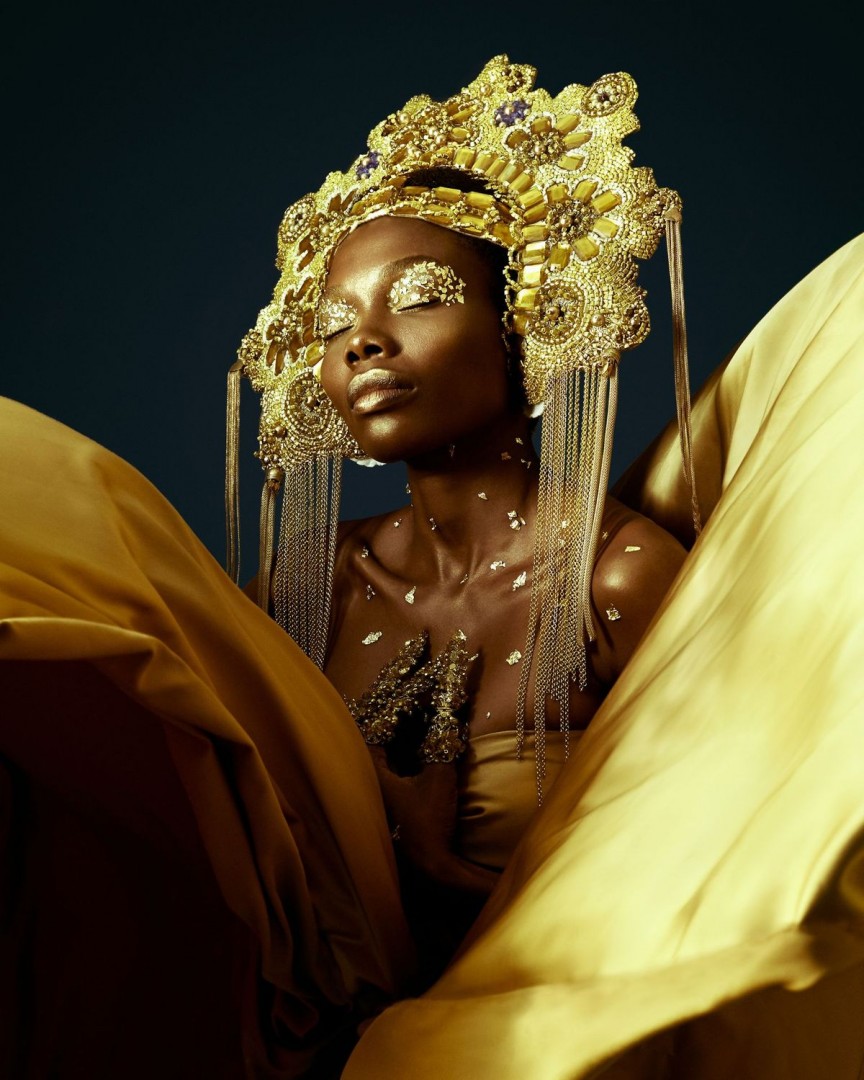 Model: Ogunniyii Olubukola Adebola
Headpiece: Agnieszka Osipa
Retouching with Pratik Naik
Virgo:
Any kind of box or organiser will appeal to the renowned tidy freak that is Virgo, especially if they are the type with crazy filled cupboards, so head to Muji.eu for all types of clean lined, practical storage ideas. Virgos are the sign of purity, so will love anything with clean or eco heritage to help the planet, and that includes skincare such as this Odacité which has elemental table labelled serum bottles to make the Virgo buzz with its chemistry, plus it has no parabens, nano-particles, petrochemicals or synthetics and all its packaging is recyclable. As an earth sign, they feel more connected to the natural world, so Virgos do love rocks from the earth, and any crystal that reports to be cleansing will satisfy their nature loving practical side. The virgin, or 'maiden', is supportive of any female cause and this incredible coffee table book 'Women – the National Geographic Image Collection' ticks that box by giving a relevant and interesting celebration of women globally by a credible organisation that protects the planet.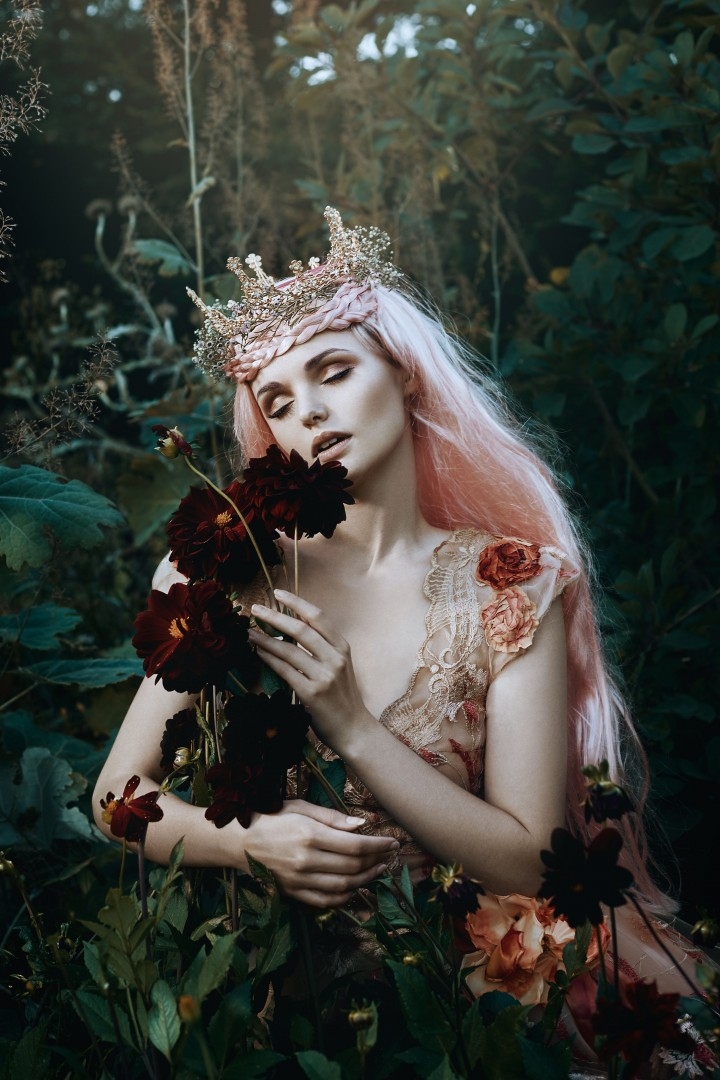 Model: Jodi Lakin
Dress: Joanne Fleming Design
Libra:
Even if you are not romantically involved with a Libra, they will appreciate anything sweet or romantic as they see it as enhancing the love and harmony in the world and you cannot argue with that. Love heart jewellery is a good bet as Libra is the sign of relationships and ruled by love planet Venus, go straight to Gucci for their trademarked heart bracelets. And flowers will always go down well for this air sign's love of beautiful things, even the faux kind, like at Amaranthine Blooms which are an instant pick me up for any room that doesn't get sunlight. Libra will thank you for any perfume or candles to create a pleasing environment to walk into, or to leave in their wake. Tom Ford's Private Blend fragrances (the Oud Wood is an exotic favourite) are the stand-out luxury range, dripping in exclusivity and premium codes – just what Libra desires, so do take note, that expensive, even if you are not spending much, is the goal here.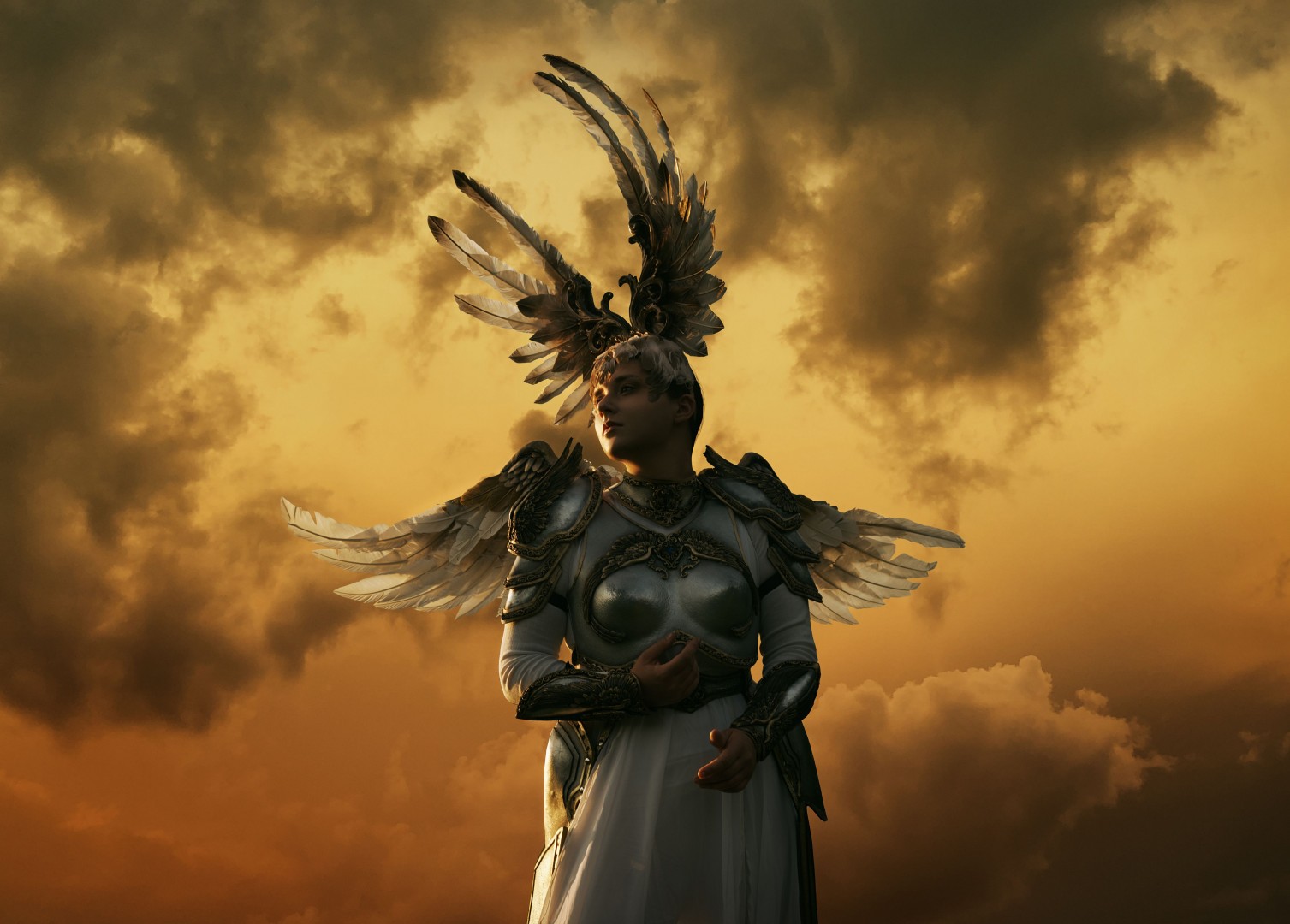 Model: Linnea
Dress & Headpiece: Fairytas
Scorpio:
How do you please a Scorpio? It's a conundrum they are not likely to help you with as they enjoy being a mystery to most people. But the clue is in the question, anything not obvious or obscure is bound to please their complicated minds. If you can get your hands on a first edition book, or old copy of a classic novel, such as Alexandre Dumas' novel, 'The Comte Of Monte Cristo', or 'Heart Of Darkness' by Joseph Conrad, a Scorpio will relish at once the legacy and the enigmatic quality of a small classic treasure. Scorpio is a sexy sign and a quiet magnetic quality is part of their appeal, so any quality underwear is bound to appeal. It doesn't have to be the more overtly Agent Provocateur, or Kiki de Montparnasse but something with an edge, whether it is eco credentials like People Tree underwear or Boody vegan and bamboo sustainable and ethical essentials - the type that only the wearer knows about and gives the Scorpio that knowing smile.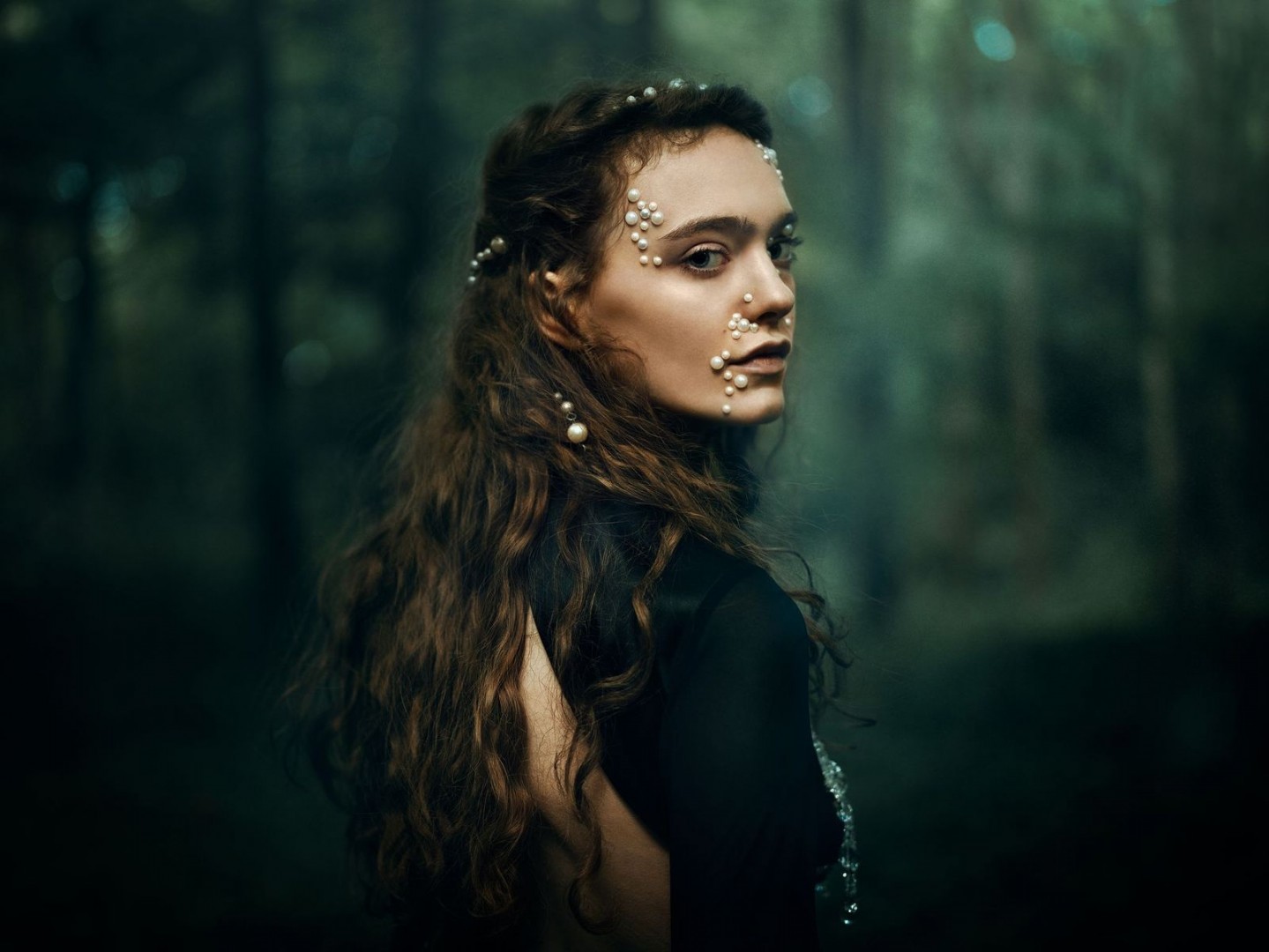 Model: Scarlett
Dress: Chotronette
Retouching with Pratik Naik
Sagittarius:
Sagittarius is ever the entrepreneur and explorer, so they are into anything that helps keep them on the move, especially if it is super modern and helpful, so sports gadgets are going to be an obvious choice. An easy win the Sag will love, are the Bala Bangles which are the super-stylish, ever-wearable sports weights for wrists or ankles; they are so beautiful and also functional, you can wear them anywhere, even out for dinner. They're perfect for this active fire sign who will appreciate the other-worldly design. Travel and experiencing different cultures is in the Sagittarius blood, so if they are staying home, a fragrance of far flung explorations (like Albaura by Kingdom Scotland which is a tribute to an Artic Explorer) will wake up their senses to help them imagine their next trip. Over-sized sports or weekend bags will go down well too, Zara have a fabulous collection, but so does mega cool Balenciaga, so they can take anything everywhere without having to think too much – just grab and go!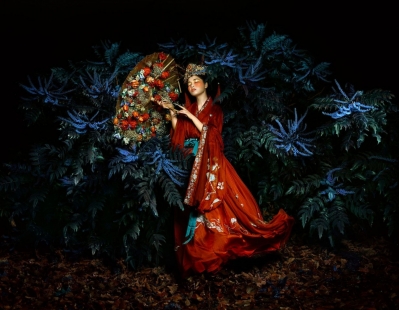 Model: Yinsey Wang
Hair: Annette Gray
Makeup: Minaz Mawjee
Florals: Safia Floral Design
Capricorn:
Capricorns have such formidable reputations and buying for them takes an effort because you know gifts have to be classy. Business-orientated gifts such as a swanky Filofax binder or plush fountain pen are a good place to start your search, and business insight audio books like 48 Laws Of Power by Richard Poe, distilling all the great strategists into one place, will let them know you see their acumen. But, there is more to the goats than their corporate image. Nothing but the best will do for this traditional earth sign, so you can apply that to luxury chocolates like the super delicious selection at Rococo (including a vegan range) or dead posh from Fortnum & Mason. Or, you can apply it to something as conventional as socks: see Falke for the absolute best, or tights like the deluxe Wolford. The warming merino wool tights and bodies will keep any mountain-climbing goats warm and the fact they are a fashion editors' favourite will be impressive enough.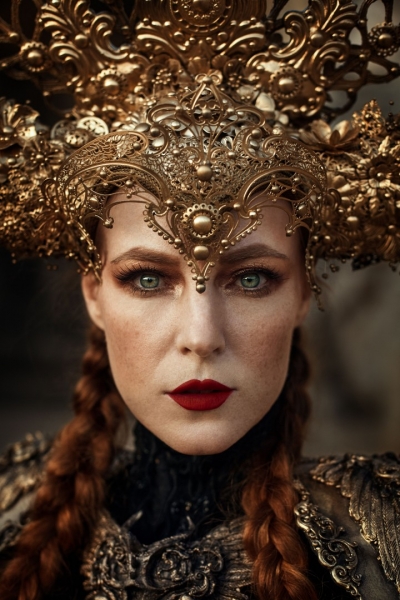 Model: Jes Dru
Headpiece: Miss G Designs
Dress: Fairytas
Retouching with Pratik Naik
Aquarius:
The way to an Aquarian heart has to be through the wifi, so we have to think the latest, most ground-breaking tech to surprise and delight this futuristic air sign – although good tech isn't always possible under £100. They probably have it all anyway, but spend more time staring at a screen than most, so a pair of blue-light blocking spectacles that make you look a bit brainy would be essential kit for this air sign. Blue blockers are de rigueur for tech heads and would-be hackers. Tom Ford has a cool collection but they are becoming available in other stores and online too. All the futuristic kids are now running barefoot, but that's not with no shoes, Vibram soled five toe shoes give you a healthier running gait and will delight the Aquarians sense of being a bit different, a bit quirky, but early adopters for a good reason.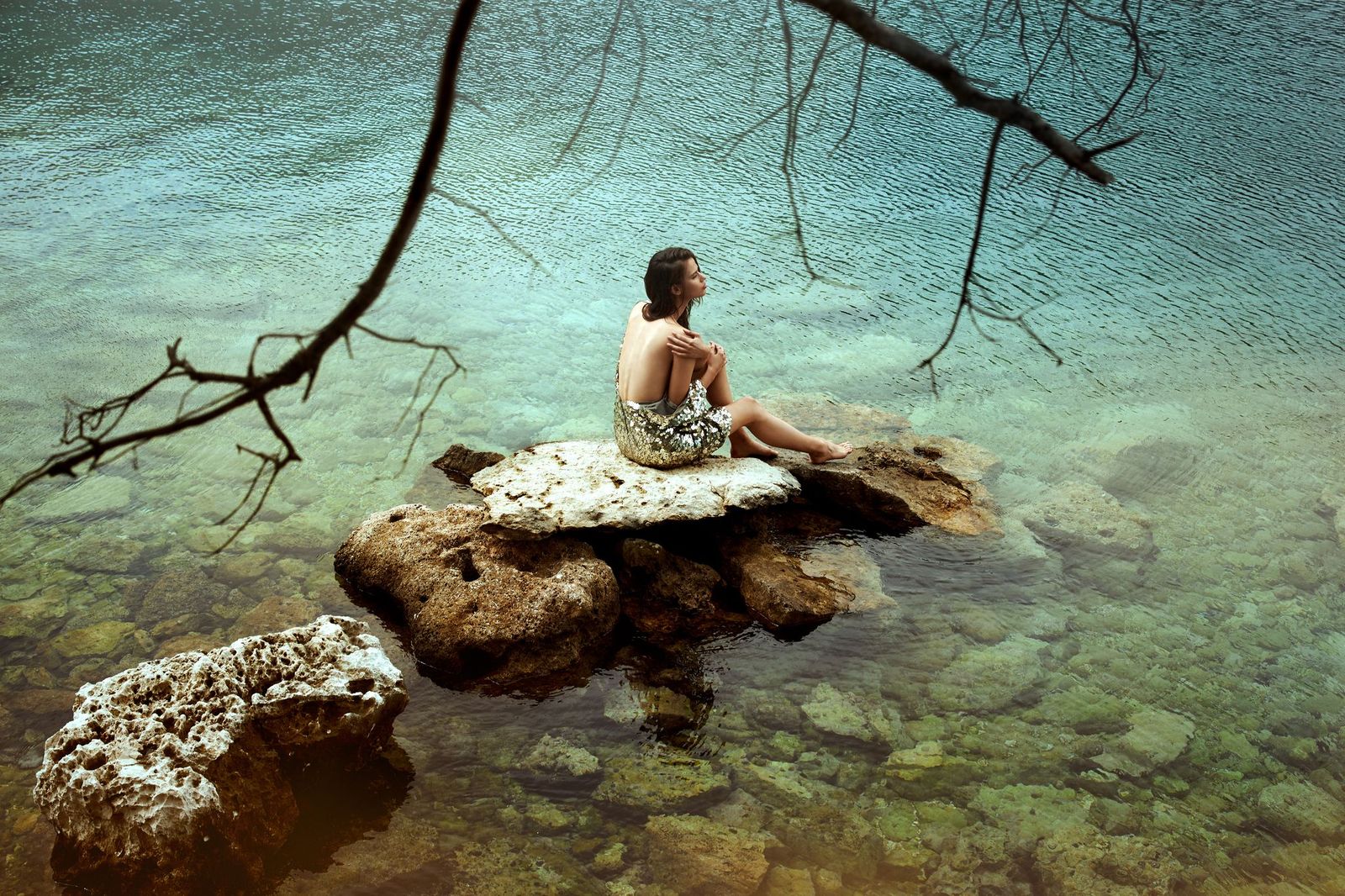 Model: Lea
Pisces:
Pisces are the dreamers of the zodiac, and appreciate mementoes and trinkets, so jewellery that means something, will mean something to them. Any token that you connect through hanging on a pendant will delight your Pisces friend, and if it's a crystal, then even better. The sign of the two fishes are usually clairvoyant and have a gift for feeling vibes. Claire Van Holthe has the most delightful pieces of crystal jewellery, beaming out good energy for the wearer (and their friends). To help with their love of 'good vibes', the Private Collection candles from Rituals are perfect for Pisces to get into the right mood. It's not just Don Draper that loves a crisp pair of striped or piped pyjamas, Pisces adores their dream time, so a matching set of sleepwear will be their ultimate pleasure like these cool linen sets at Piglet In Bed.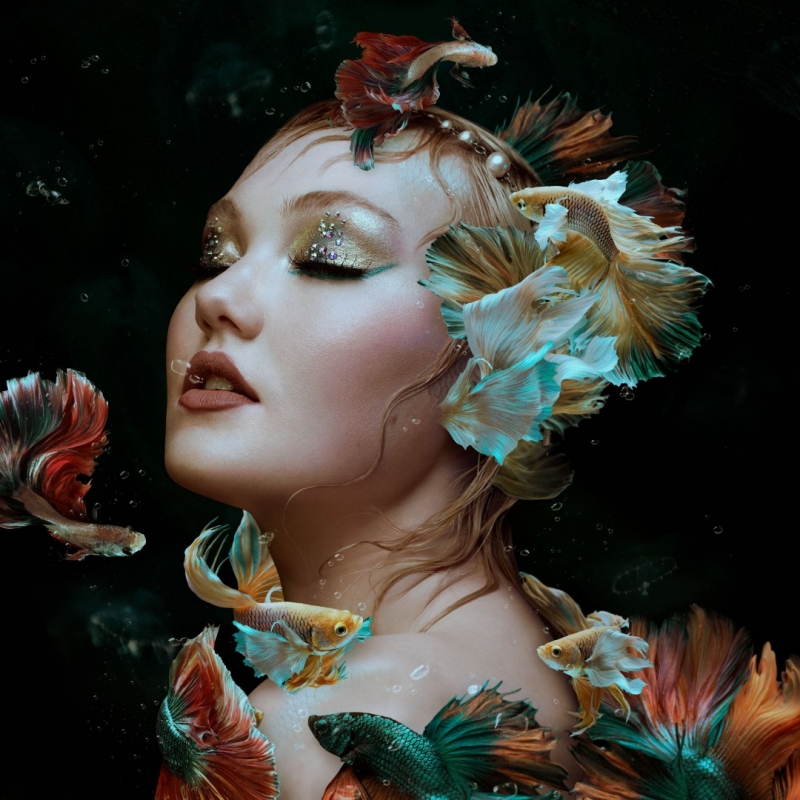 Model: Fallon Havanna
Makeup: Branka Vorkapic
Retouching with Pratik Naik
Bella Kotak Photography
Bella Kotak is a fine art, fashion and portrait photographer  living and working in between the US and the UK. Inspired by fairytales and nature, Bella's story telling pictures lift the veil of the overlooked and reminds us that there's magic in the most ordinary of spaces and beauty in every face. With strong connections to Oxford, Bella has been featured in these pages before and we were delighted that she agreed to let us use her beautiful portraits to illustrate this feature.
Bella Kotak is an ambassador for Phase One, SmugMug, Canson Paper, and Vanguard. 
Her work has been featured in exhibitions in New York, London, and Paris
Website: bellakotak.com
Instagram | Facebook | TikTok: @bellakotak