Sophie Elkan choses her top picks of cosmetic must-haves for this month...
For a cosmetic brand founded in 1877, Cosmydor operates to a philosophy which reads as strikingly modern; actively championing the sustainable beauty agenda through use of biodegradable products, regionally sourced packaging, elimination of plastics, and minimal waste of energy or water. In use, there's a whole ton of feel-good factor at play, as the oils and aromatics combine with therapeutic effect. In fact, there's little not to love here, particularly if you like quality unguents served up with a side-order of epicurean ingredients (the whole range smells mouthwateringly delicious). Using exceptional levels of concentration from naturally derived ingredients, the selection of creams, masks, scrubs, serums and liquid soaps achieve the holy trinity of 'smell good, feel good, do good'.
My morning cleansing routine has been much enhanced by their Botanical Toning Face Cleanser with extract of Cardamom, which leaves skin feeling toned and firm – as opposed to tight – no doubt helped by the soothing blend of castor bean, coconut, olive and argan oils which make up the primary ingredients in this gentle formula. This, followed by the caffeine high of their Unifying Serum with Coffee Bean Powder. Like Pavlov's dogs, before I've even put the kettle on, my senses have been sharpened by the delectably nutty, caffeine-rich aroma and its effect on the skin is to boost circulation, tone and refine. The C/5 anti-wrinkle cream combines Vitamin E-rich prickly pear and ho wood oils, which help stimulate new cell growth, but if your concerned about sensitive, dry or inflammation-prone skin, there are other, most commendable options available. I'd also encourage anyone to check out their Essential Care creams – each packaged in a retro-looking metal tube of coordinating colour to its active ingredient. Described as Hand and Face Cream, I was apprehensive about how well this one product could cater to two wildly different landscapes but more fool me. These super-rich formulations work beautifully to soothe (over)washed hands and are just as velvety on the face. These are clever concoctions indeed, and should be considered handbag essentials. From £11 for a soap, to £82 for an Intense Moisturiser, cosmydor.co.uk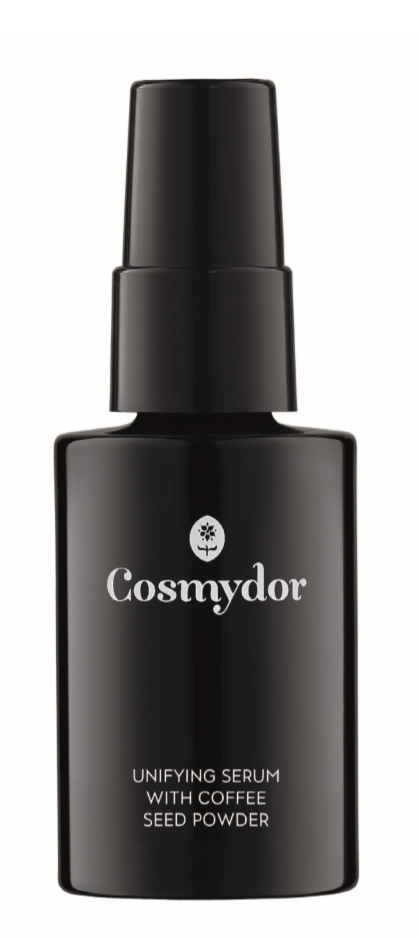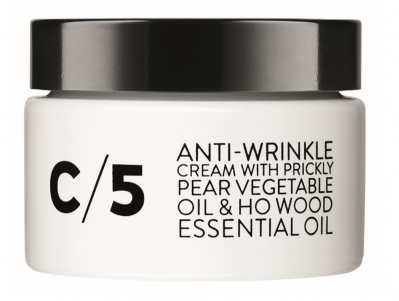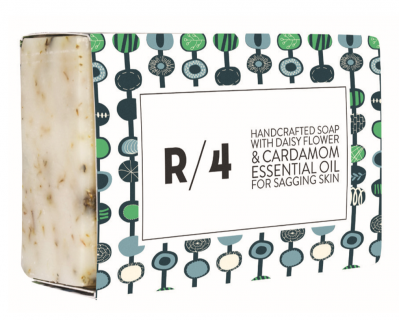 Kudos to Too Faced for showing how it's done when it comes to 'nude' base colours. Their mouth-watering Melted Chocolate liquid eye shadows deliver across an inclusive spectrum of shades and tones. Designed to be worn as a matte base colour or as a pigmented primer – go a shade lighter than your natural colour to make coloured shadows pop. Crease-proof, water-proof and blendable – it even has subtle cocoa scent. Deeeelicious. £19. cultbeauty.com and johnlewis.com

Dr Bronner's Organic Peppermint Hand Hygiene spray has a reassuring 62% ethyl alcohol content, making it 99.9% effective at repelling germs. Moreover, the natural refreshing scent of peppermint is a welcome change from the chemical tang of most hand sanitisers and because of the natural oil used, it is pleasingly cooling on the skin so super-refreshing. The addition of glycerine mitigates the drying effect. £5.25, drbronner.co.uk

Muggy August weather vacillating between damp grey skies and blistering sun is not agreeing with my skin at the moment – and once I've popped on a mask to nip into the shops I am a sweltering mess. Layering skincare and suncare can also add to the problem so I'm delighted to have come across Institut Estherderm's Adaptasun. Whilst it doesn't carry an SPF, it nonetheless offers serious sun protection courtesy of Institut's patented Global Cellular Protection formula which guards against UVA, UVB and photo-aging whilst activating the tanning process. There's also a generous amount of natural moisturisers packed into each tube, making it a great all-in-one day cream. £35.50, naos-store.co.uk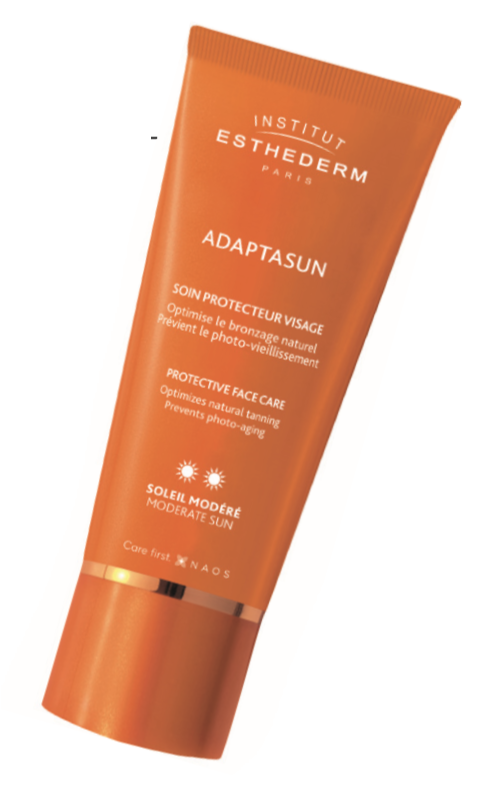 Now we've checked the skin protection box, let us turn to hair. Those pesky UV rays can also be damaging to our locks, making them dry and brittle, and bleaching out colour. I'm a big fan already of Grow Gorgeous and their latest drop, Anti-Pollution Leave-In Spray, is effectively a barrier spray which protects against heat, pollution and, of course, UV. It also leaves hair shiny (but not greasy) and fresh-smelling. £23, growgorgeous.com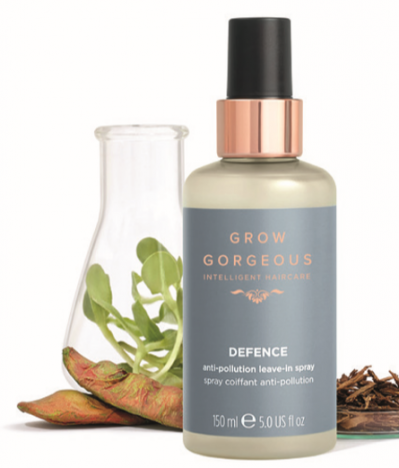 Three of the Best:

Reusable Makeup Remover Pads
August is traditionally the month to upload the out of office notifications but even if your 'cation is more 'stay' than 'vay', a change-up in your daily routine may still be welcome – especially if you're turning to camping or glamping for your annual holiday. Microfibre pads or cloths have been around for a few years and there are myriad versions available at price points to suit every budget. I'd like to champion three independent, female-led brands, all of whom have other, innovative offerings to browse when you pop online to stock up on this basic.
NB I'd like to offer a sotto voce caution against over-zealous use around the eye area where skin is most delicate. Know when to deploy a good, gentle makeup remover as trying to scrub off stubborn eye makeup could compromise your skin in the long term.
The fuss-free Makeup Eraser Mitt (£10 for a pack of two) should be seen as an entry point to Donna May's online world which is jam-packed with practical and affordable makeup related accessories all adorned with a trademark red lip. As head of makeup for ITV programmes including Loose Women and Lorraine, there's little Donna May doesn't know about makeup and she has channelled this knowledge into her excellent product range. Well worth a read are her weekly blog posts, which are full of great advice, reviews and regular celebrity interviews. donnamaylondon.com
Sarah-Jane AKA Farm Girl is a beauty therapist and entrepreneur operating out of her grandfather's apple farm in the Essex countryside. Having developed a faithful clientele for her non-invasive beauty treatments, she has turned to producing a bespoke range of beauty and wellbeing products for sale on her website. Her Saviour Sponge – described as 'here to save the planet, your skin and your pennies' – comes in resealable packaging (handy for travel) and promises to remove all traces of your maquillage. £11.99 for a single pad, £19.99 for two, farmgirlbysarahjane.co.uk
That Chok Beauty take inspiration from the K-beauty industry is apparent from their always-Instagrammable products. The XL Reusable Makeup Remover Pads are oversized cushions in on-trend pastel shades. Even prettier, though, is the holographic zip lock bag in which they arrive. Whilst you're online, pop a box of their reusable bamboo cotton pads into your basket and say a final farewell to planet-polluting cotton wool balls. The box includes a mesh bag to keep your pads from running away with the single sock which surely lurks in every washing machine. XL Pads £19 for three/Bamboo Pads £14.99 for 25, chokbeauty.com