In what is becoming something of a tradition, we thank Bella Kotak for providing us with a breath-taking photograph for our December cover.
We wanted an image with all the stillness, majesty, magic and mystery of the season and we were spoiled for choice. Bella has been generous enough to allow us to share a small selection of some of her other creations; each an ethereal dream, a fairytale in its own right. 
Her photographic style is unique. A true artist, using the camera as a brush, and technology as her paints. Bella's pictures tell us stories and allow us into her amazing imagination: a beautiful place to be.  
Having grown up in Oxford, she is now living and working in between the US and the UK. Her work has featured in exhibitions around the world, and this year saw her starring in the acclaimed BBC1 series, Extraordinary Portraits. Her subject, Charlotte Banfield, was a young woman with cerebral palsy and autism who had overcome a fear of water to achieve the status of champion adaptive surfer. If you missed it, we recommend finding it on iPlayer to see Charlotte transformed into the main character in her own legend, when seen through Bella's eyes. Bella told us, "created for BBC1's Extraordinary Portraits, my subject was Charlotte, a young woman who has battled all forms of adversity and has come through stronger. The pearl fish is a prop I made for our shoot, Charlotte shared with me that one of her favourite characters is Nemo, and so that little fish you see is a nod to that conversation we had. This shoot was very much outside of Charlotte's comfort zone and yet she faced it with a determination that was inspiring to see. Charlotte reminded me that we are and can be all be brave in many ways, big and small."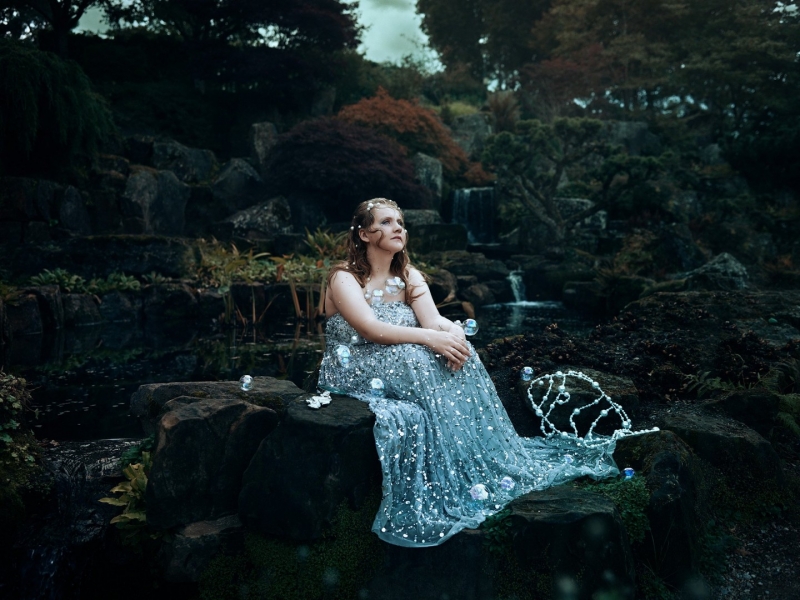 Bella's talent was further recognised last year when she was awarded First Place in the Beautiful Bizarre Art Prize INPRNT Photography Award. 
Bella Kotak will be hosting retreats in Cape Town and Namibia in January/February 2023. Find her on Instagram (@bellakotak) or online at bellakotak.com where she will be posting further information.