Following the success of the first #BlossomWatch Day in 2021, the National Trust is encouraging people in Bucks, Berks and Ox to celebrate the longer warmer days of spring and come together on social media to share their pictures of blossom on Saturday 23 April.
Already, over five million people across the country have celebrated the fleeting seasonal spectacle by viewing images of spring blossom, and thousands have shared their pictures.
The conservation charity is hoping that many more take time for their own wellbeing to enjoy moments in 'nature's confetti, maybe meeting with loved ones or simply sitting quietly beneath or close to a blossoming tree.
National Trust places in Bucks, Berks and Oxfordshire due to be peaking in time for #BlossomWatch day include Hughenden, where the 50 heritage varieties of apple tree in the orchard are blooming and in the walled garden there is apple, cherry, apricot, quince and pear blossom. 'The pear 'Glou Morceau' looks particularly beautiful climbing the historic brickwork of the walled garden,' says head gardener Claire Primett.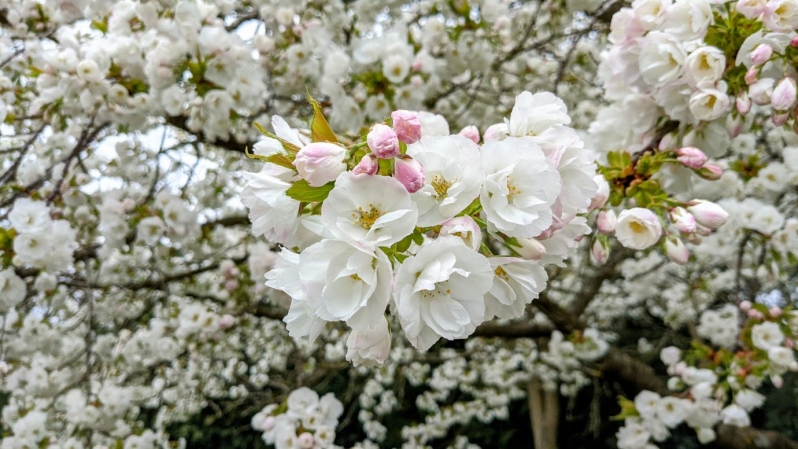 At Greys Court, the orchard is blooming, the crab apple arch is coming into its own and whilst the cherry garden is currently closed for restoration, you can see the trees through the gates and check on the gardeners' progress.
At Cliveden the Round Garden orchard is a sight to be behold with its ornamental circular design and flowering fruit trees trained over 7ft high iron hoops. At Stowe the new statues of the nine muses are swathed in blossom and there's a most magnificent cherry tree in blossom by the statue of Queen Caroline.
This year's #BlossomWatch campaign which officially launched on 24 March has already seen over 53,000 images shared across social media feeds, with posts across Twitter, Instagram and Facebook.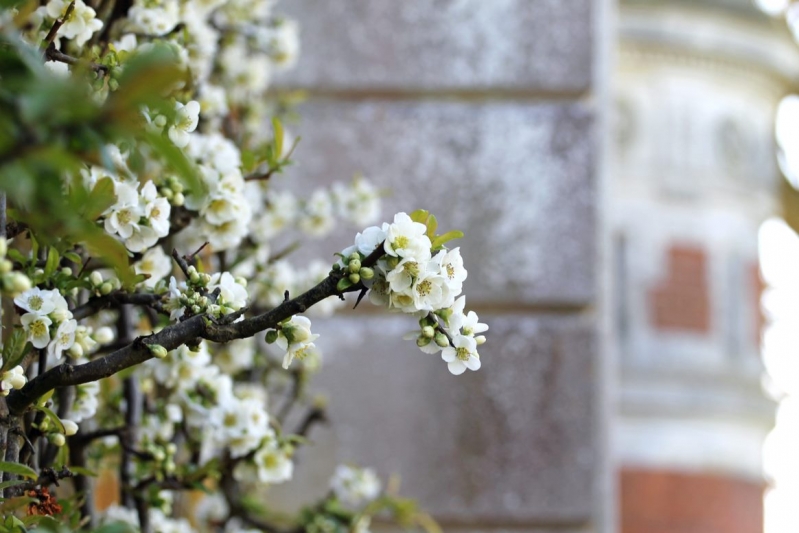 And, the campaign has already had over 5.5 million views (reach and impressions) on the charity's own social media channels, from the beginning of March.
Emma McNamara, Gardens and Parks Consultant for London and the South East said: "We have had a wonderful, although quite dry, spring in the South East and towns and cities across the region have seen blooms since early February with purple plum blossom Prunus cerasifima and now our native blackthorn and wild cherry Prunus avium - have been in full bloom for several weeks. Despite some frosty mornings, Magnolia and camelias have also been spectacular this year.
"Clouds of Japanese cherry blossom are bringing pink and white to the streets and countryside, with apple blossom coming into its own this week. This will brighten our days for the next month as it follows the usual springtime pattern for the UK."
To get involved and to share images of any blossom in bloom this weekend, simply share images using #BlossomWatch.
For further information, inspiration and to donate towards the charity's tree planting ambitions visit www.nationaltrust.org.uk/blossom-watch