Collaborative working is the way forward, so we were delighted to see OX favourites, Brora collaborating with the incredible Cotswolds-based Willow Crossley on their recent collection, Brora X Willow Crossley.
Willow Crossley, the brand, is rooted in its founder's obsession with all things floral. Past collaborations have seen her create wallpaper for Barneby Gates, as well as working with notable names including Daylesford, Chanel and Tory Burch as well as creating event flowers for Meghan Markle.  Unsurprisingly perhaps, Willow's career started in fashion journalism, and she came to floristry after a relocation to France saw the publication of her first book, The Art of Handmade Living. In the sequel, The Art of Living with Nature she realised that the joy which flowers gave her could be the focus of a new career. Something of a polymath, her website brims with beauty. From luscious blooms and garden accessories to luxe vases (designed by Willow) and the chance to book onto one of her highly esteemed courses, either held online or at one of several idyllic rural retreats across the Cotswolds, including Ham Court in Bampton.
We were eager to find out more about how the partnership came about...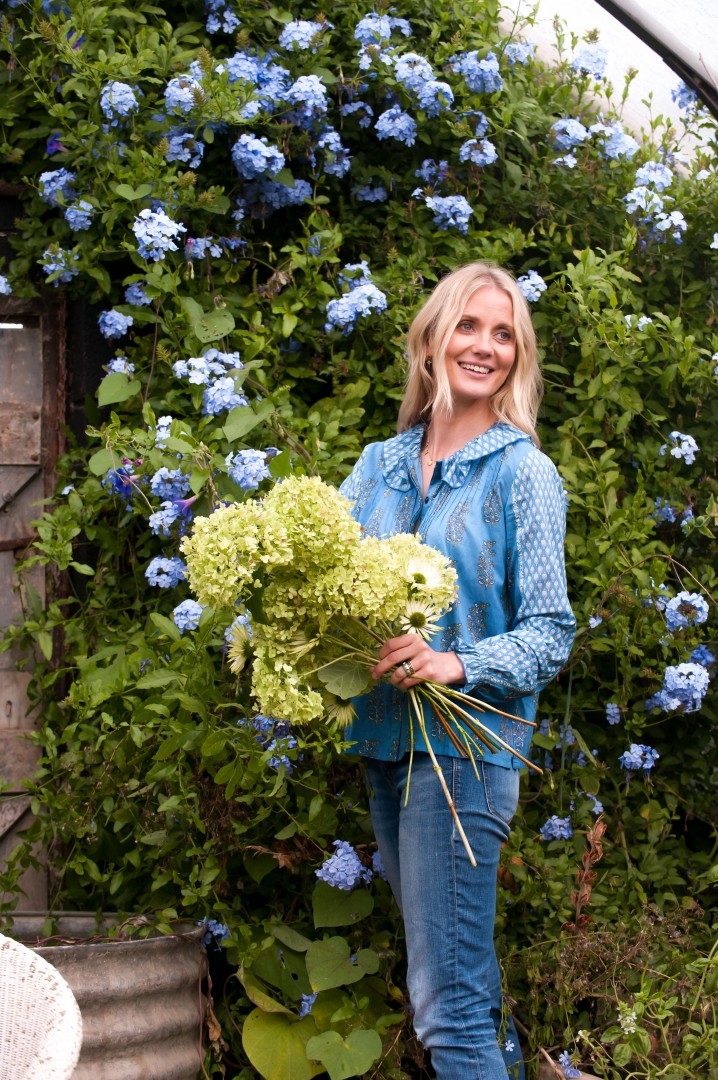 Where did you see the points of synergy between your aesthetic and Brora?
I was first introduced to Brora when I was in my teens and have loved it ever since.  Lots of my most treasured pieces are their designs and it was so exciting to be able to work with them to create my own line. 

You've worked on some incredible collaborations and projects; can you tell us what you look for in a collaboration?  
I aspire to work with brands where I genuinely love the product and designs.  I love learning about different design processes, be it how wallpaper is made or discovering how a jumper is created from start to finish.  I find it utterly fascinating!
Which is your favourite piece from the Brora collection?
The pink or blue colourblock tanks. Or the elbow patch jumper.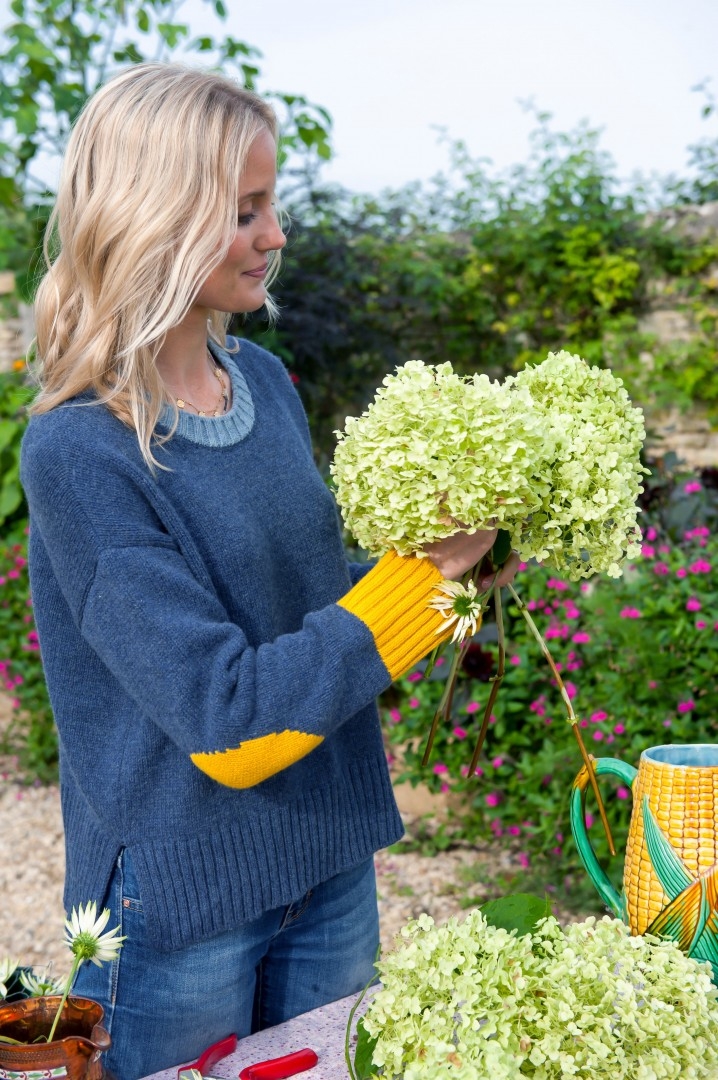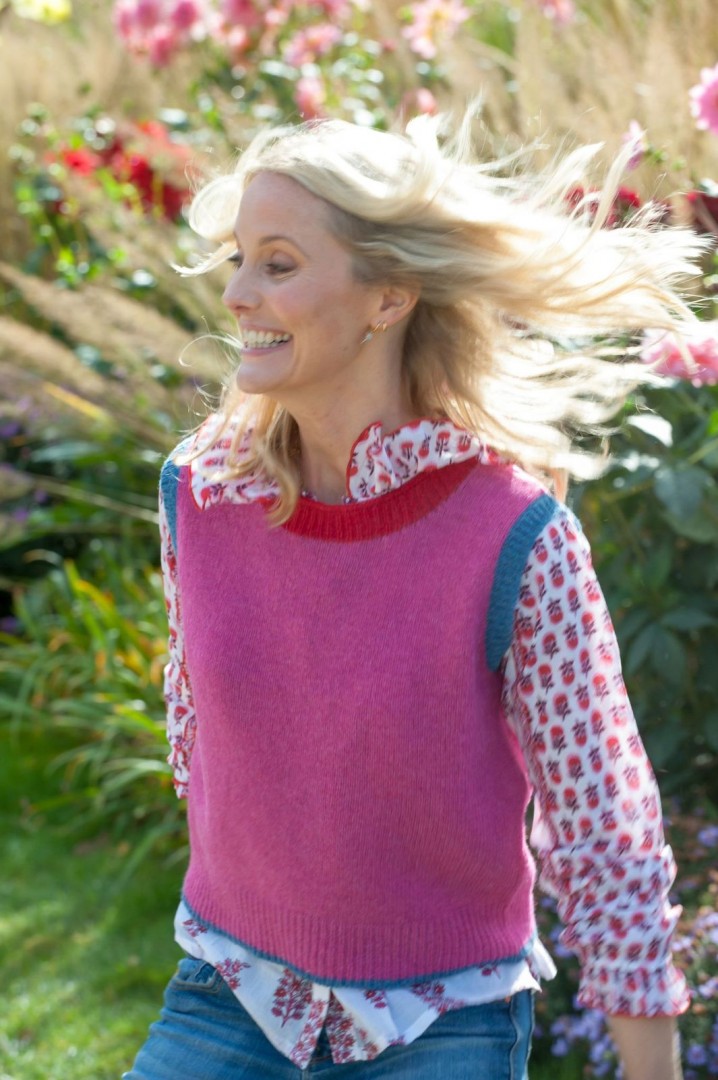 Which are your favourite flowers to work with?
It depends what time of year you ask me that but in spring, I get very excited about tulips. 
For many, creating is something we do in down-time, to nurture our wellbeing. How do you take time out to relax?
I'm not great at relaxing. I find it very hard to switch off, but I love watching a really good series with my husband and I love long walks.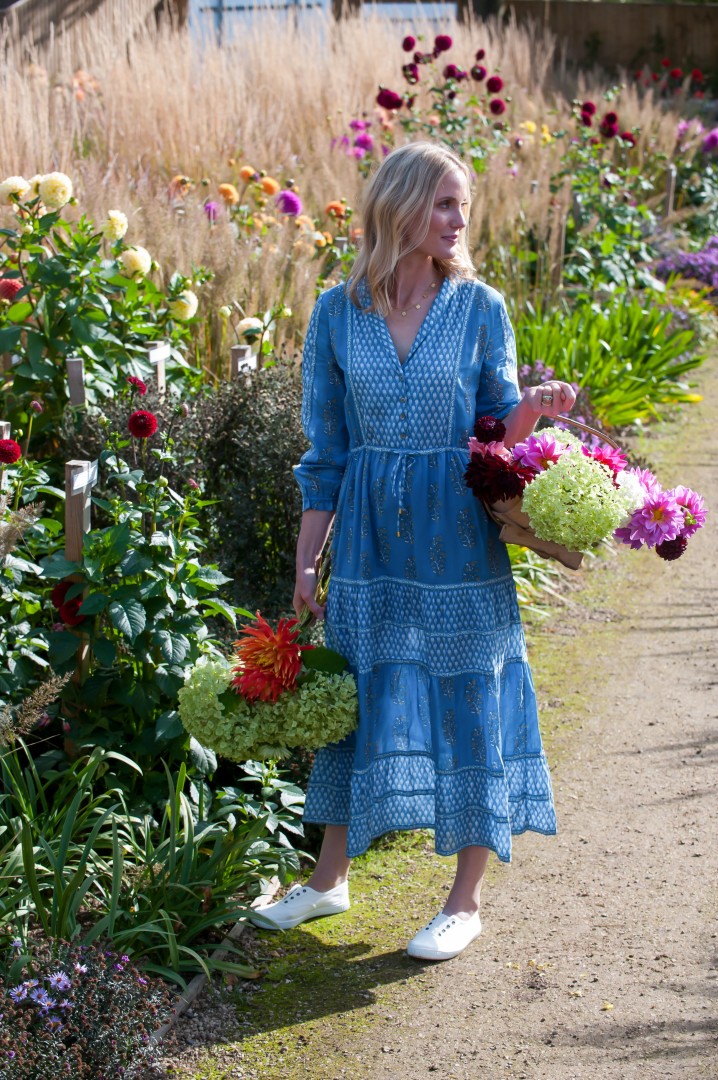 Finally, can you tell us a little about your experience of the relationship between nature and wellbeing?  
Whenever I feel stressed or overwhelmed my immediate reaction is to head out into the woods to breathe and re-boot.  Even for five minutes, being surrounded by green and trees is the best tonic. 
All clothes are available from broraonline.com. Images © Brora