The Full Monty tells the story of 6 average guys, who have been laid off from their jobs at the Steel Mill and desperately need to pick up some extra cash. After seeing the response of the local women to a visiting male stripper, and the size of the tips his performance earns, the men come up with a wild plan to put on a show of their own. Their gimmick is simple, they will go the Full Monty – strip completely naked on stage! Their plan forces them to come to terms with their own fears of inadequacy, both physically and as providers for their families.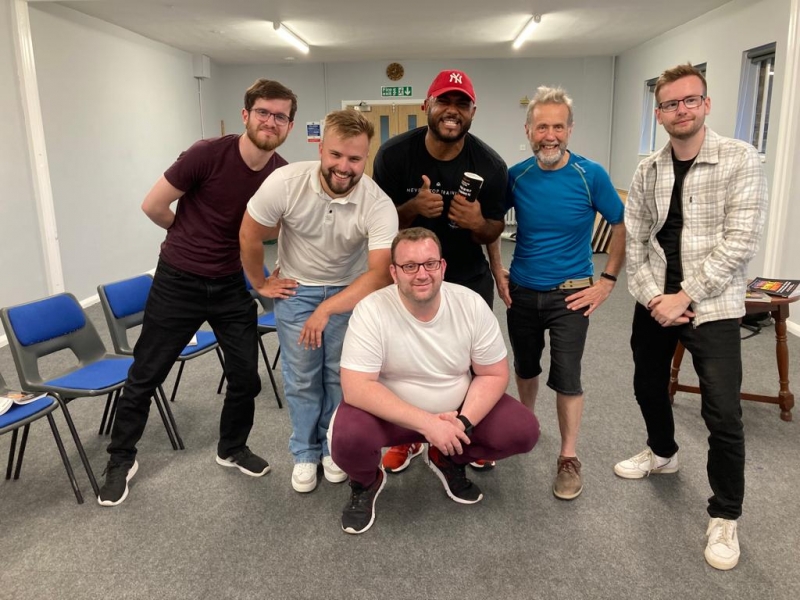 The show is an uplifting and life affirming story, for performers and audience alike. Alongside the catchy songs, and leather thongs, The Full Monty tackles some difficult, but important, themes. These include conflicting ideas of masculinity, self-esteem, mental health, sexuality, stereotypes, bereavement, peer support, body positivity, and self-acceptance.
With a wonderfully talented cast, including six very brave gents, these guys will be going all the way for a very good cause. About two years ago, one of our members of Buttercross Theatre Productions was diagnosed with prostate cancer. It was a very worrying time for him and his family, but after experiencing symptoms, thankfully he didn't leave it and made an appointment with his GP. After seeing a consultant and having tests, it was confirmed it was caught early on. With treatment, he is in remission.
We would like to contribute to raising prostate cancer awareness in men, show the importance of getting tested and also raise money via our show. All profits from our programmes and raffle will be going to Prostate Cancer UK, a very worthwhile charity, and a donation will also be made from our ticket sales. With your help we are aiming to raise at least £1000.
Don't miss your chance to see this daring musical comedy, come and watch our guys go The Full Monty!
Dates: 8th – 10th September 2022 Time: Matinee: Curtain up 13:45 - Evening performances: Curtain up 19:30
Venue: Corn Exchange, Market Square, Witney, Oxfordshire
All Tickets: £15 Adults only over 18yrs available at www.buttercrosstheatreproductions.co.uk