The art of holiday dressing can be elusive. We're hugely grateful to the fabulous Rose Lyburn, Founder of Casa Rose, for sharing with us these inspiring images from her latest fashion shoot in Verona. Showcasing to perfection the must-haves you'll need on your travels, all clothes are available from casarosefashion.com.  
With over 30 years of industry experience working for labels including Chanel and Ralph Lauren, Rose started her business as an independent clothing boutique in Oxford's Jericho and now operates by appointment only at the Casa Rose Shopping Experience from her showroom in the grounds of the glorious Cornbury Estate. Keep an eye on her website for news of pop-up events.  
The Co-ord 
The co-ord has evolved over the past few years into a holiday essential. Relaxed styling makes this ideal for travelling, and pieces can be worn as separates while you are away.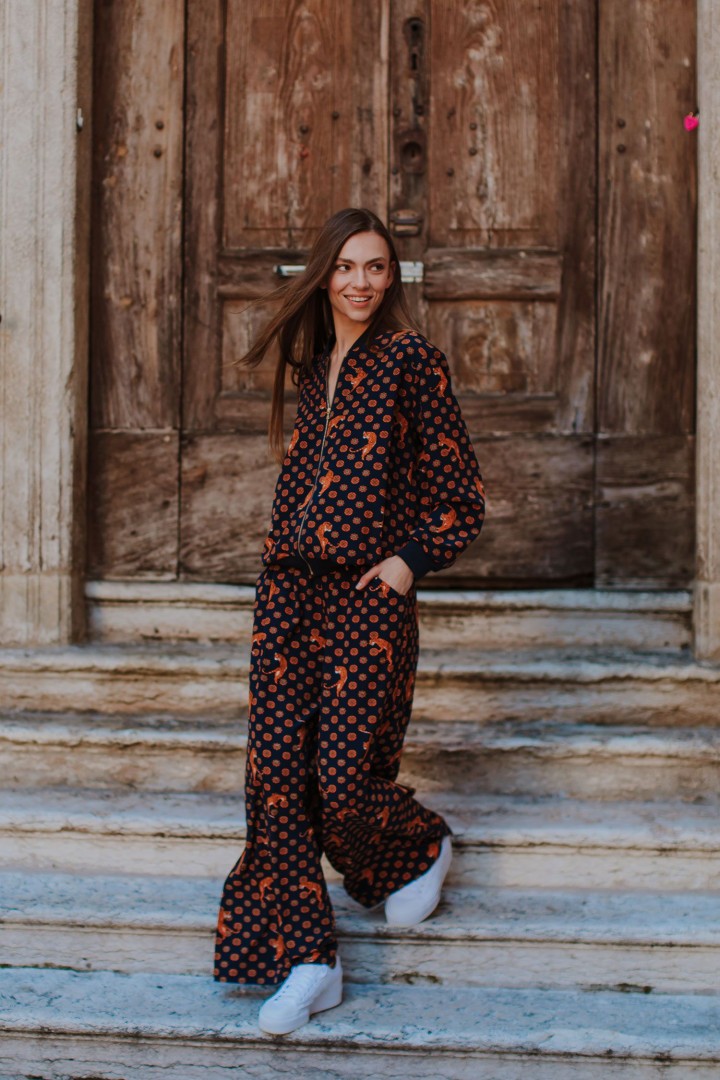 Covered-up Cotton Maxi 
If you're on a city break you may well need to cover up legs and shoulders to be respectful when visiting sites of religious significance. Stick with natural fabrics and enjoy the feeling of cool cotton brushing your bare skin.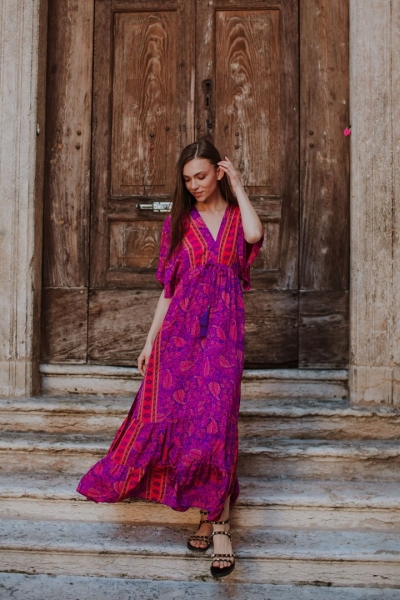 Frivolous and Fanciful 
One of the great joys of holiday dressing is the opportunity it offers to try something new and maybe a little out of your comfort zone. By the time you come home you'll have lost any feeling of self-consciousness and be ready to rock the high street.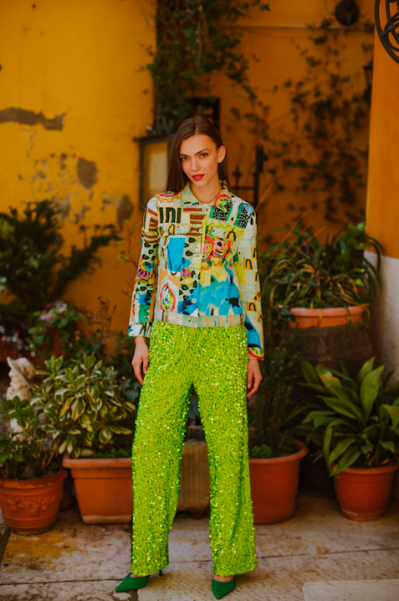 Sexy Slip  
A spaghetti-strapped dress to slip on after your post-beach shower and you're instantly ready for whatever the night has in store.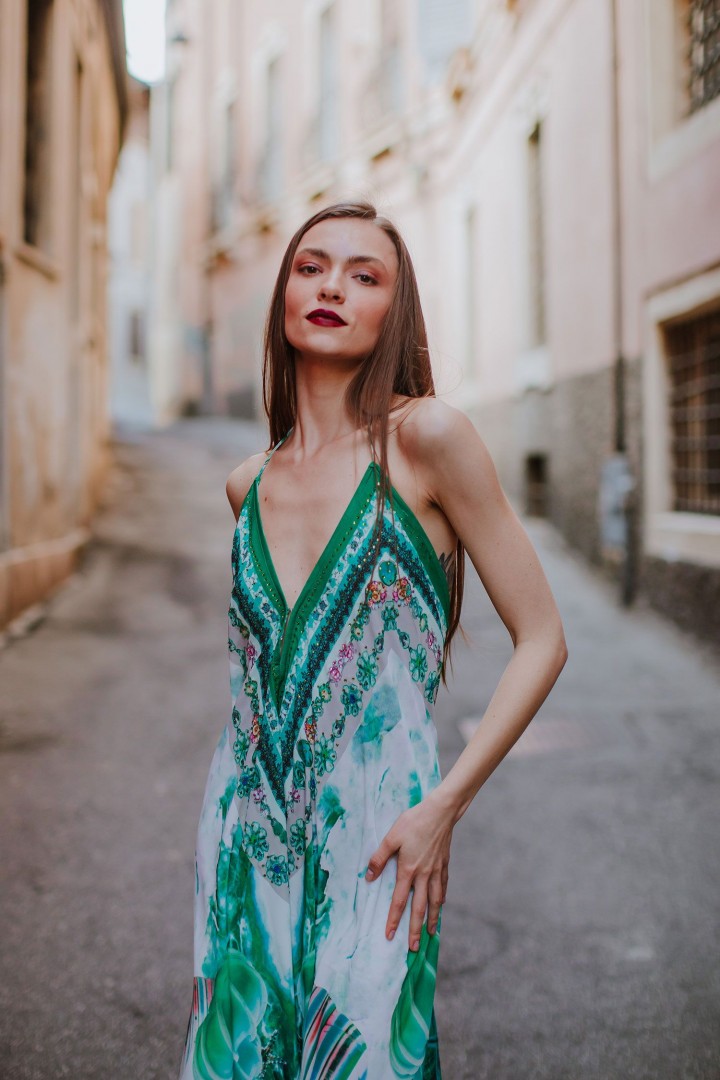 Short and Sweet 
Paired with flats, a just-above-knee length summer dress for sight-seeing days is always both chic and culturally appropriate.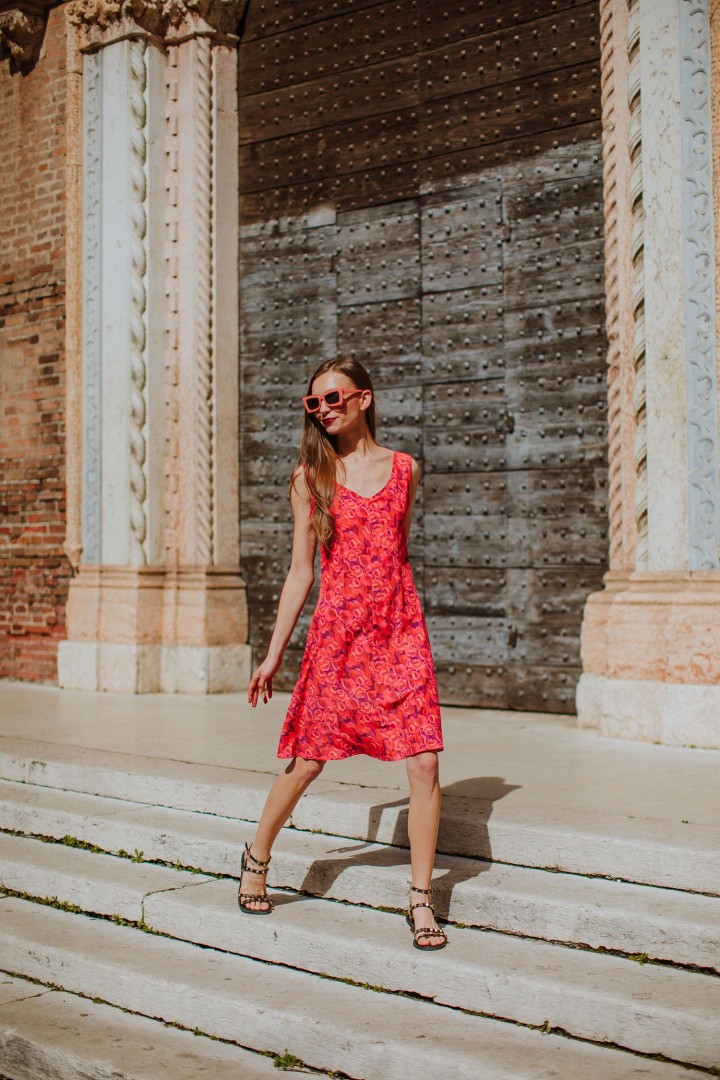 Colour Clash 
Take advantage of good mood and good light to dress in bright, clashing shades of pretty prints for the ultimate summery aesthetic.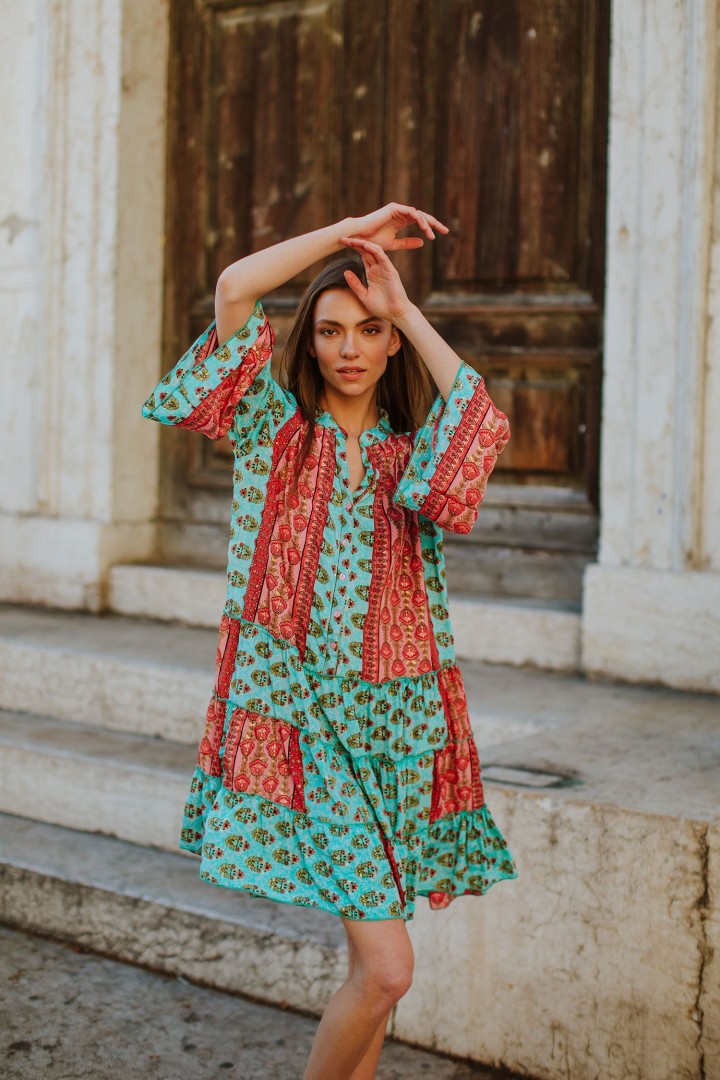 Shine Bright 
Make the most of golden hour in clothing embellished with shimmering sequins and sparkling pailettes.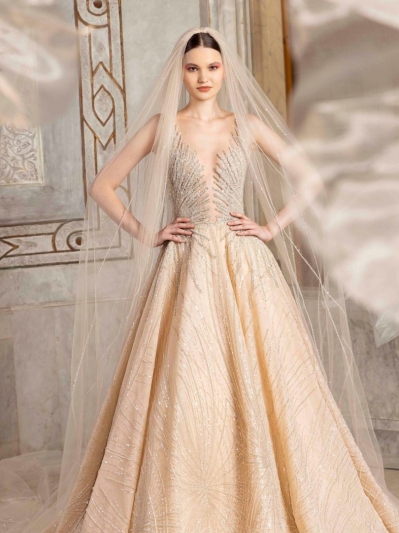 Credits:
Art Direction, Brand, Design: Rose Lyburn @casa_rose_witney or casarosefashion.com    
Photographer: Sam Bennett @sambennettportrait 
Stylist: Allegra Ghiloni @stylist_allegra 
MUA: Markus Theise @markusmuatheisen 
Model: Inna Kozak @inni_kozak