Oxford Theatre Guild returns to Oxford Playhouse from Tuesday 12 to Saturday 16 March with a thrilling adaptation of one of the greatest British films of all time, Chariots of Fire.
1924. The Paris Olympic Games. A devout Scottish Christian runs for the glory of God. The son of a Jewish immigrant runs to overcome prejudice. Two young track athletes who live for the beautiful purity of running and who prevail in the face of overwhelming odds. Based on the extraordinary true story of Eric Liddell and Harold Abrahams, Chariots of Fire is a timeless tale of hope, honour and belief.
Adapted from Colin Welland's Oscar-winning original screenplay, Mike Bartlett's script brings one of the most thrilling Olympic stories to life with a unique fusion of theatre and live athletics.
Director, Simon Tavener, said, 'We are turning the auditorium into a running track –something never before attempted at the Playhouse. The actors will be racing round the audience – it will be incredibly exciting.We are also offering audiences the chance to book on-stage seats so they can be right at the heart of the action. It will give everyone a real sense of what it might have been like to be at the 1924 Paris Olympics,'
The immersive production features music from the iconic score written by Vangelis and is dedicated to the memory of Sir Roger Bannister – a great athlete, an Oxford legend and a long-time supporter of the Playhouse.
With a cast of 27 and many more involved behind the scenes, Oxfordshire's leading non-professional theatre company will bring their experience and enthusiasm to this unique project.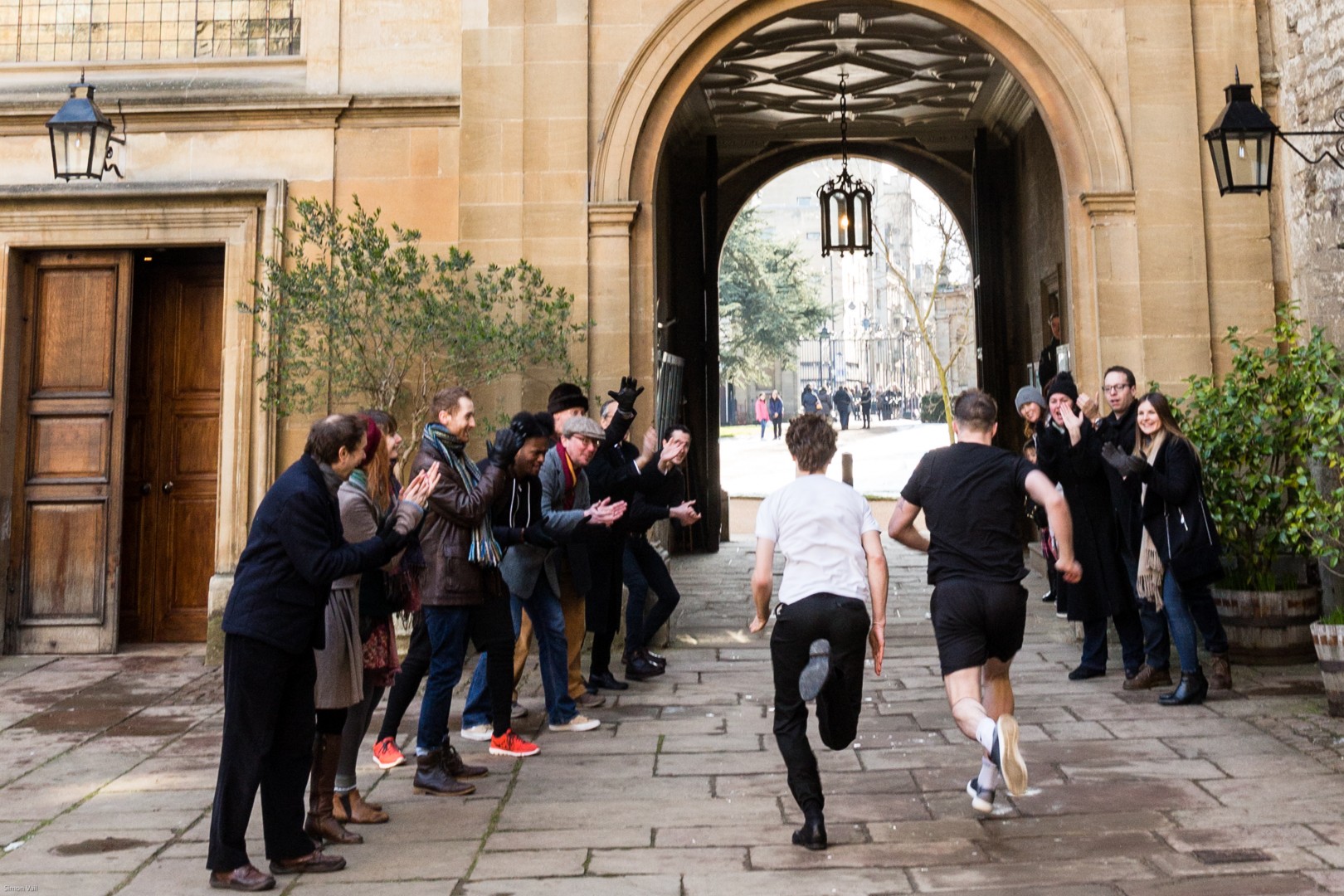 Tickets for Chariots at Oxford Playhouse start at £10 and are available from the Ticket Office on 01865 305305 or book online at www.oxfordplayhouse.com.