Known for their emphasis on storytelling and twists on classical tales, Northern Ballet return with their adaptation of Cinderella. Ahead of the show coming to Milton Keynes Theatre, we spoke to Sean Bates – a local dancer starring as Prince Mikhail – about what we can expect. We discussed with Sean his time at Northern Ballet and how he has seen the world of dance change since he started.
You're often rehearsing for two or three shows simultaneously, how do you find that?
We've been really busy with rehearsals at the moment for a new production of Geisha. We open that next week and start touring it alongside Cinderella, so we do both productions at the same time. It's good because it gives us a really good ability to learn lots of choreography very quickly. There are a few changes at the moment in the shows, but we've become able to just adapt and work with what we've got. We're really looking forward to doing both productions.
Is it an odd feeling to tour in your hometown of Milton Keynes?
It's lovely. I have lots of friends and family who are always asking if they can come and see me dance, and Milton Keynes is the one venue where I can guarantee they can. It's really nice to have that support from your home crowd and it's a lovely theatre to perform in, we're so lucky to have it and the audiences are so supportive and loyal so we love touring to Milton Keynes.
What was the route into Northern Ballet for you and what is it about this company that's kept you there since 2012?
I've always watched Northern Ballet growing up and it was always a dream to join the company. They're narrative ballet specialists; no other ballet company in the UK does what we do so it's a really great company to be part of. It's full of really dramatic pieces and really amazing productions. I've really enjoyed my career so far with Northern Ballet.
You've worked with Cathy Marston, haven't you?
Yeah, she's a fantastic choreographer. The first piece I did with her was Jane Eyre, and more recently we did Victoria. Both of which I was involved in the creation of. Her career is really rocketing, she's doing so well and it's wonderful to see.
When you were doing Victoria, there was a filmed rehearsal with audience members, that's one way of making ballet accessible isn't it? Showing people that you make mistakes and that it isn't always perfect.
Audiences nowadays are so interested in that creation process and the rehearsals. I love seeing those videos online about the work, it gets you excited and the more we do, the more people will discover us and our online presence. We're able to show our company in a way that you can't just from performance.
Have you seen The Cellist yet?
Yeah, we went to see it at the cinema – we're all big ballet fans of course so the whole company tries to watch these things – we loved it. It's nice to see other companies putting in work focused on narratives because I think audiences really like that – it keeps ballet fresh and allows audiences to see ballet in a new way. Certainly, with Cinderella for example, although it's a traditional story – it's magical and it's family friendly – it's set in Imperial Russia so we've adapted it in a way that will bring people to see it in more than a purely traditional way.
What kind of direction or choreography do you thrive under?
I really thrive and feel a better-rounded artist when I have lots of different influences. Although we enjoy working with the same choreographer, you can develop with them to give fresh eyes and a new approach. A guest choreographer brings a new life to the company. Often the people who make casting decisions, like a director, may not see us in a certain way and then another choreographer would come in and say, 'Oh no, I think they'd make a good Romeo', and then they'd cast it differently because they can see the artist in a different light. There's some really technically difficult dancing in Cinderella. Our director David Nixon, who choreographed it, really wanted to push the technique of the dances and he's been able to develop the choreography in such a way that it shows us off but also challenges us. It's not just about pleasing the audience, he's also able to put things in there that he knows is going to push us just a little bit and it makes it more exciting. We've even got circus skills in this production, so we had Greentop Circus, based in Sheffield, come to Northern Ballet and teach us all sorts of juggling, stilt walking, acrobatics and things. Working with different choreographers is really fun for us dancers to get to do something which is hardly even related to ballet. Juggling and stilt walking are not in our day-to-day activities so it's fun to do new things like that.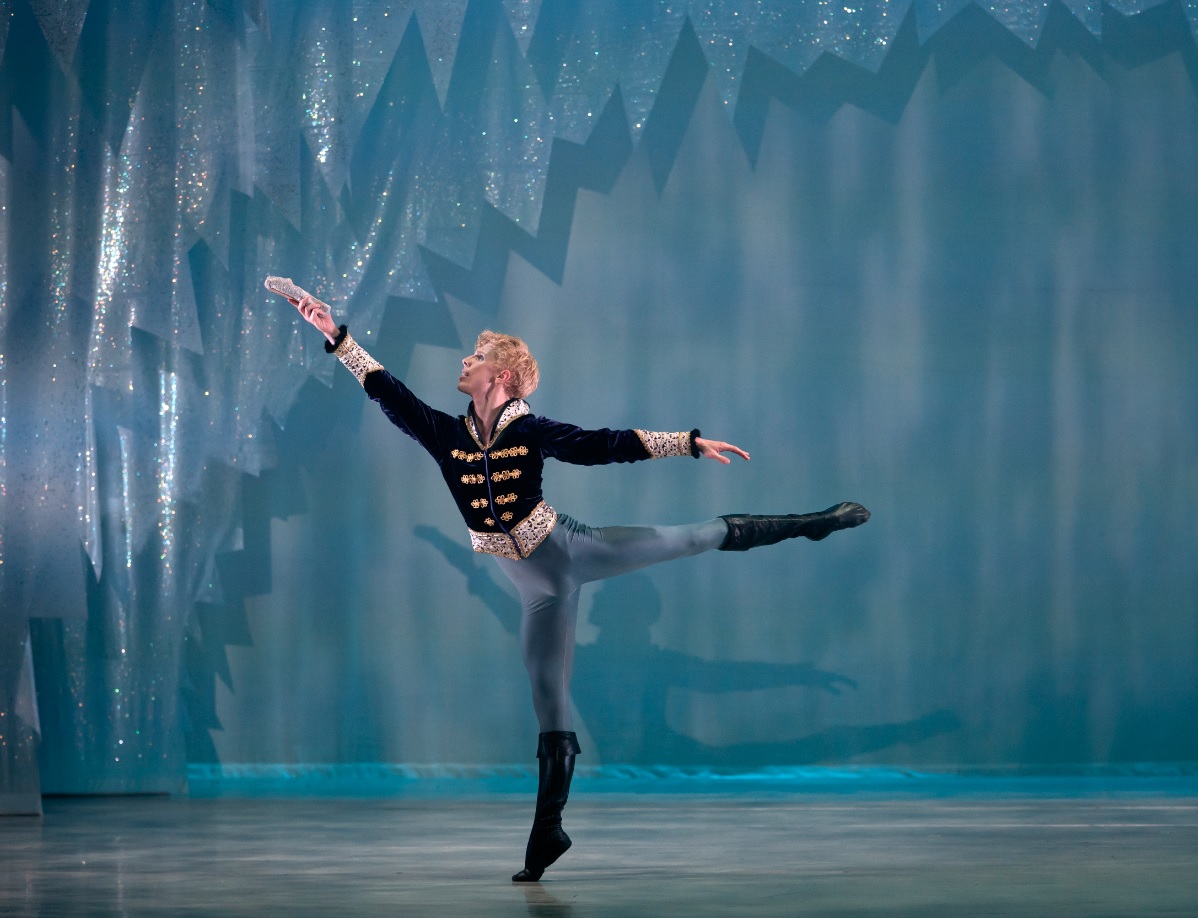 Is that the direction in which ballet is going?
Certain productions and audiences really love seeing purely classical ballet, but younger or new audiences to ballet might have a bit more of a varied idea of what dance is, so it's nice if we can bring a colour of things to our productions. That even goes so far as diversity; audiences want to see people from different backgrounds, super-talented and bringing their own colours to the stage.
Have you seen an increase in inclusion and diversity in ballet?
Yes, I think Northern Ballet has got their eyes open to what's out there. They're certainly keen to do more work in terms of diversity and it's something we're really passionate about. It's a difficult situation because it needs a multi-pronged approach. We're such elite dancers that it's hard to get enough people from diverse backgrounds trained to professional standards, so it is something that we need to be constantly looking at and learning what we can do to improve. Certainly, Northern Ballet – from what I've seen – is doing a lot of work in all their departments and all over the company. Within ballet in general the narrative has changed; there's more awareness.
Are you involved in any sort of outreach stuff with Northern Ballet?
I would love to do more of this. I wish I had more time but I'm so busy with rehearsals. Northern Ballet do a lot of work in schools and outreach programmes; we have a learning department at Northern Ballet and they're responsible for all the outreach stuff that we do. I think it's great to get the children involved in the theatre and get them used to seeing ballet.
You've done a couple of your dream roles, but do you have some that you'd still like to play?
I really enjoy working with the choreographer and actually creating roles because you feel a much stronger connection when you've created the work and you've developed it yourself. Luckily, we've got a few new ballets; we've got Merlin coming up at the end of the year, so to work on new creations for me is the biggest reward.
Northern Ballet's Cinderella comes to Milton Keynes Theatre 28 April-2 May. Follow the company's COVID-19 updates here.