Interior trends come and go, but Venetian plastering – though rooted in history – looks strikingly, eternally modern. Also known as lime plaster, the wall is covered in a mix of limestone or marble dust, mixed with water and then burnished after application. The glossy result is similar to marble but it can be used to create a variety of looks and finishes. We've been obsessing over the social media feeds from Adonis Venetian Plastering and were eager to find out more about the process from founder, Steve.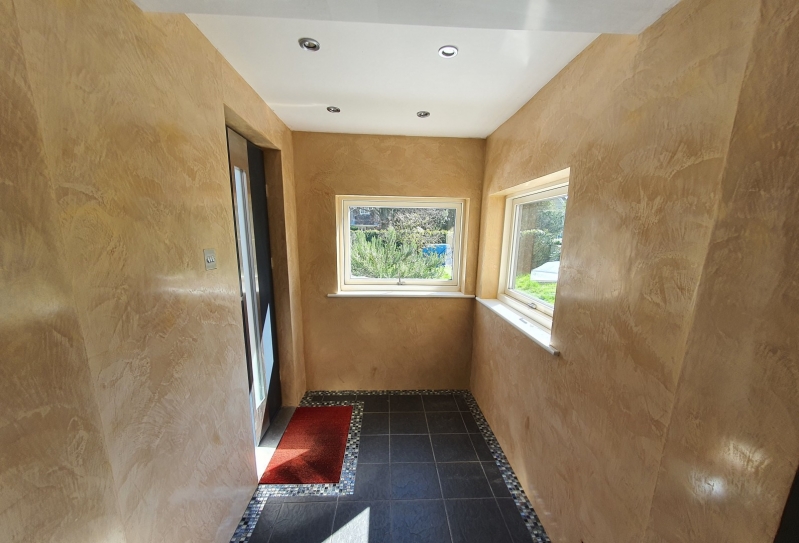 First thing first - why  did you name the business Adonis?  
I chose the name Adonis because Venetian plaster originates hundreds of years ago from Italy and Greece – I wanted to keep the name themed to history.  
Makes sense. Can you tell us a bit about yourself and how you started specialising in this unique look? 
 I live at home with my wife and daughter in Wiltshire. I've always bought 'fixer-uppers' and have a real passion for bringing life back to properties. I have done this with all of my homes – I believe a home is a canvas as long and as the building is sound it can be whatever you want it to be. When I discovered Venetian plastering and my love for it I realised I could quickly combine my passion for this incredible art with business and the rest is history. 
How did the idea come to you?  
I got bored of just doing the same old job time after time; I've always wanted to do something different and unique. So, I came across Venetian plaster and I had never seen it before. I was wowed by the great effects it gave and wanted to do learn how to do it my myself. 
What experience did you have?  
I've spent most of my working life in the building industry and learnt to plaster a number of years ago. Now I've learnt the art of  Venetian plaster I haven't looked back!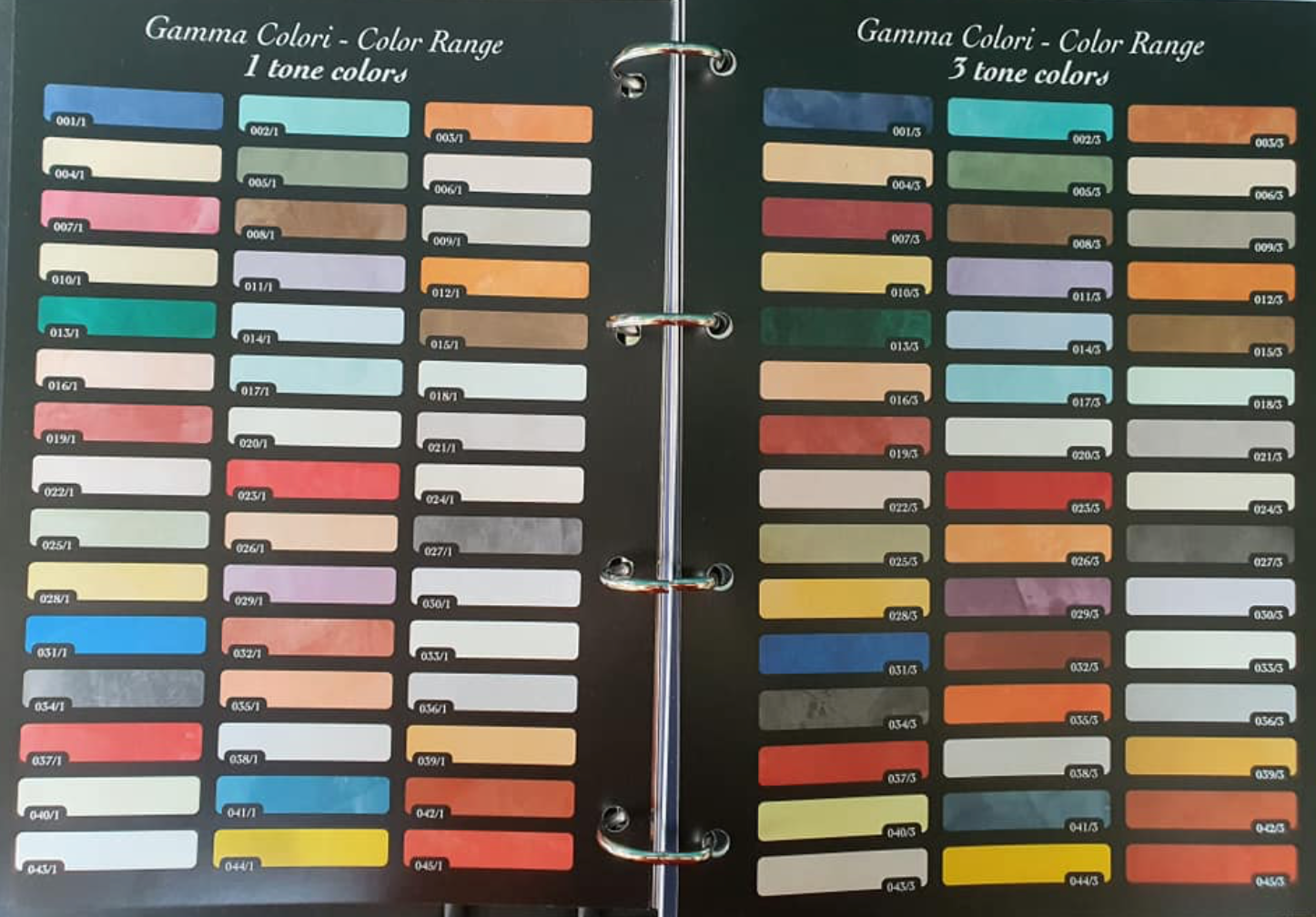 Do most people know what they want?  
Most people know what they want but they have either forgotten what it's called or not taken any pictures for reference. Some people may have seen Venetian plaster when on holiday abroad, for example in a big hotel reception area or swanky restaurant. I want to give people something different and unique which will impress family and friends. If you're looking for something different Venetian plaster is definitely the way forward. 
Can any wall get the Adonis treatment? 
Venetian plaster is very versatile. You could have a whole room completed including the ceiling or even just a feature wall. It can also be applied in bathrooms. It really looks great in any home.  
Which job has been your favourite?  
One of my favourite jobs had to be the blue ceiling in completed in a cinema room. It reminded me of the blue sea. Check out pics from my Instagram, Facebook or website for more of this. (@adonisvenetianplastering)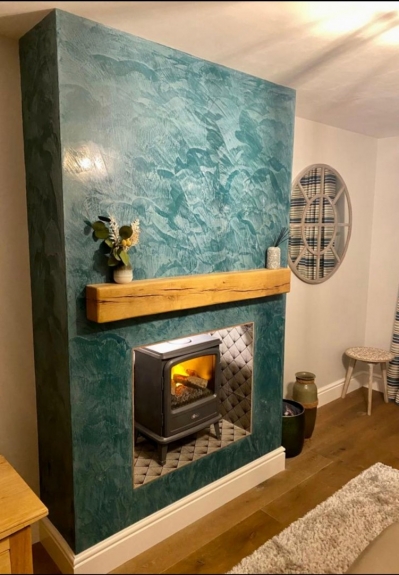 Which effects to you have in your own home?  
So, I currently have a green textured feature wall in my home. I also have a custom-made  MDF unit which covers our boiler in green textured finish with added bronze bees over the top. My wife has a home aesthetics clinic which was recently revamped. She wanted a stylish and luxurious feel, so I added a blue crocodile effect wall and a deep blue high gloss feature wall with a gold wax over the top. All of these is on my social media if you want to see more.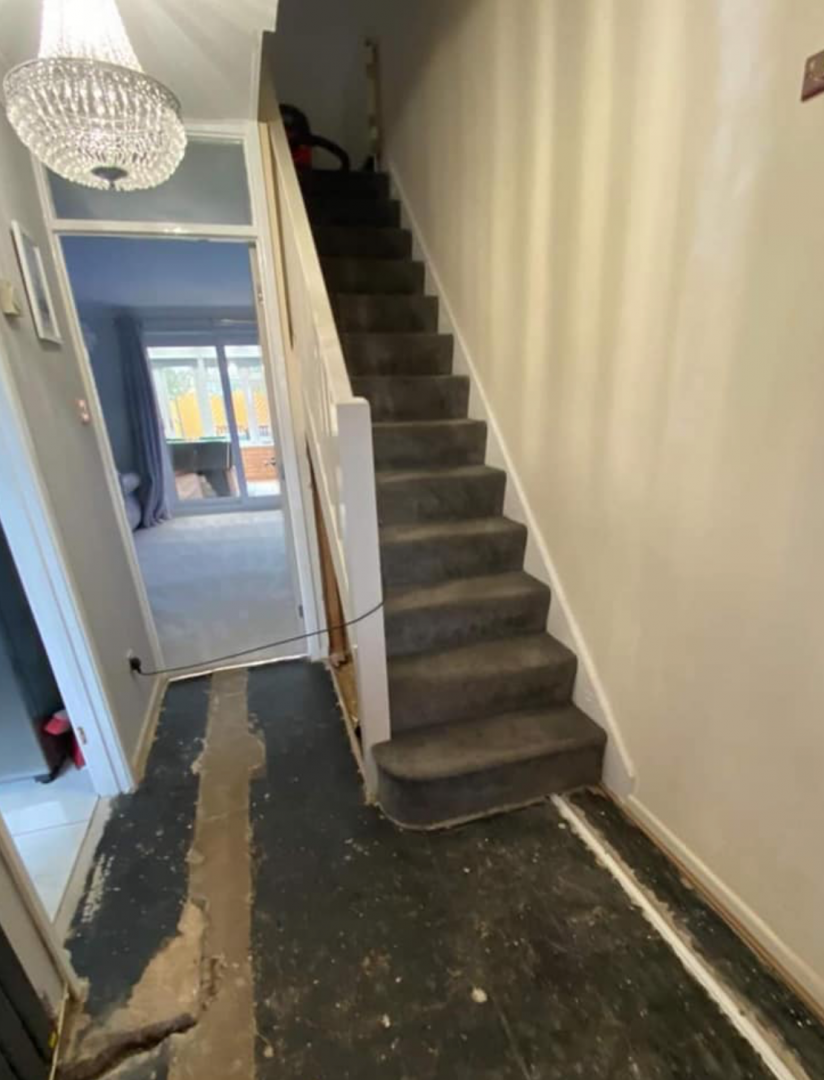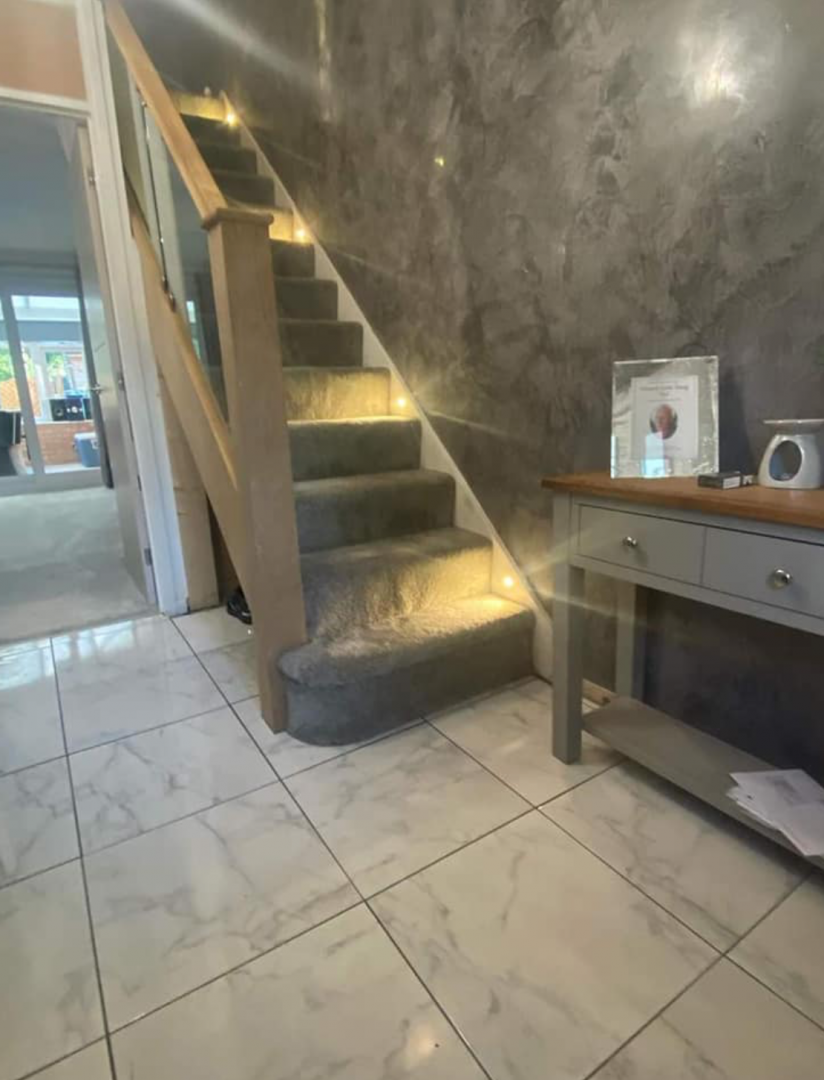 What would you like to do, but so far haven't been able?  
I would like to do a black and gold Venetian wall. I think a real statement piece makes a huge impact. 
What kind of cost is involved?  
The cost varies depending on what the client wants and how big the area is. Price is normally worked out in square metres. This is a professional bespoke service – it is an art after all – but I will always talk through a wide variety of options to suit the budget and vision of each customer 
Finally, what trends do you see coming through in interiors?  
In the last few years greys and greens have been really popular. It's hard to tell what the future trends will be as each client wants something different. We offer a free no obligation consultation to discuss the look and feel you want as there are so many colours and finishes available and there is never any pressure to book. 
Based in Swindon, you can find Steve on Instagram @adonisvenetianplastering or Facebook @adonis venetian plastering 07825 184457