Katy Owen is a graduate of the Royal Central School of Speech and Drama, where she read contemporary performance practice: writing for performance, a course that saw her work with the likes of queer theatre company Milk Presents and write a five-minute solo performance about masturbation (entitled Viv after the vibrator in the piece). The 24-year-old's latest project is Come in, Oxford, a half-hour play about Oxford's queer past, inspired by oral histories collected by Museum of Oxford's Tales of Our City project. Written in lockdown, Come in, Oxford is funded by Arts Council England and Oxford City Council. About a week after its auditions, Sam Bennett met Katy at Bonn Square's Art Café to discuss her new queer tour of the city.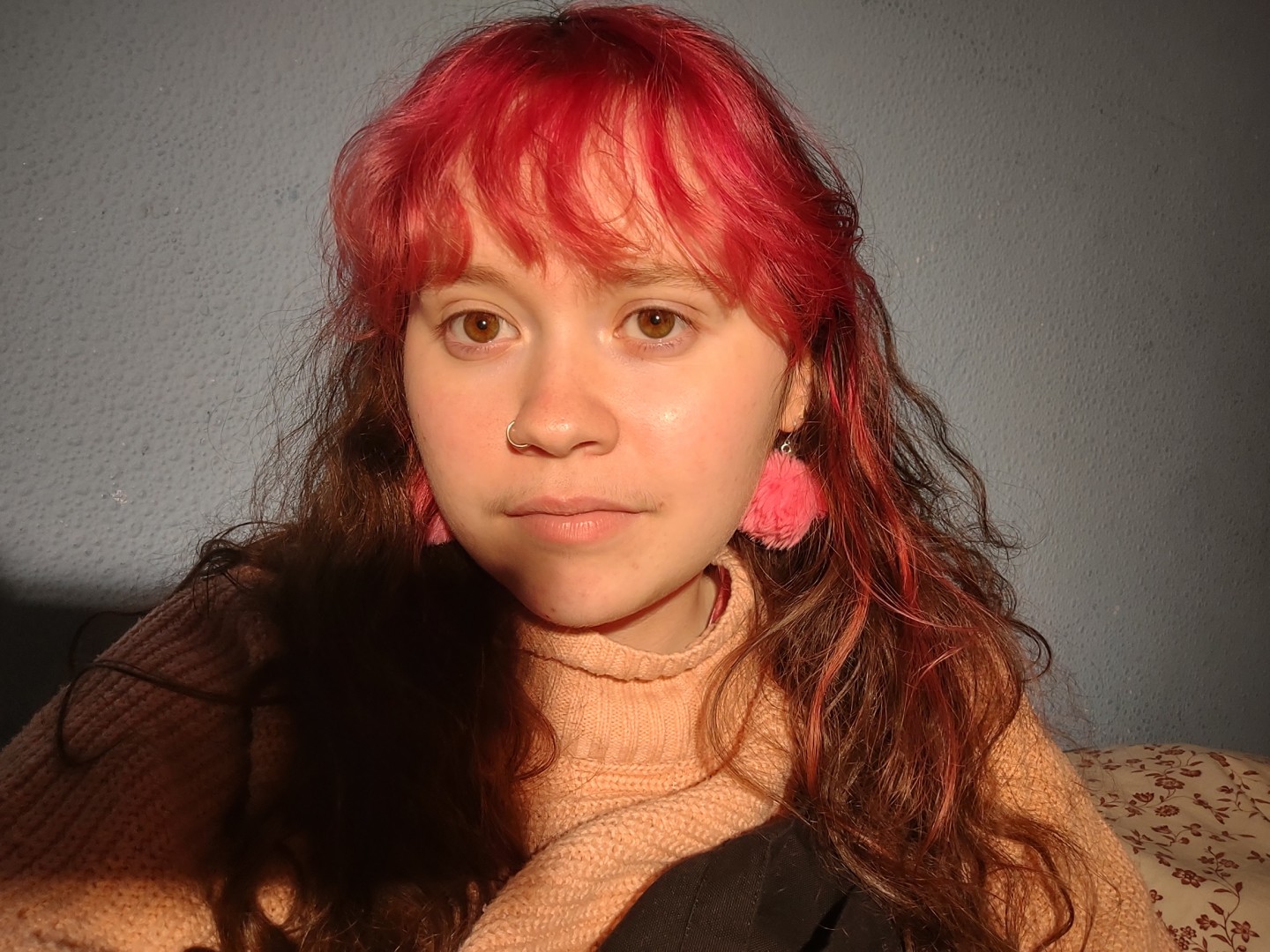 So Katy – how have you made the Tales of Our City project into a play?
It was quite different from when I've written things before. You end up asking yourself a lot of questions about how you're using the material in an ethical way, you're using people's stories and it can feel quite overwhelming – when I started, I felt a bit restricted because of that. And at first it felt less like writing and more like putting together a jigsaw, trying to split up transcripts and material into a vague narrative. I was lucky because I was talking to Marta Lomza – my contact at the museum – and also my uni tutors whose feedback was useful. I had one meeting where my tutor was saying, 'your voice isn't really in here.' I guess I felt insecure about putting myself into the play even though I am a queer person who's grown up in Oxford. I was like, 'I don't know if I'm allowed…' So, it has been tricky but you find ways of working with it. I also interviewed some of my queer friends about their interactions with the city because the play is about Oxford's queer history but you don't want it to feel stuck in the past – you want to keep it relevant, and like it's still growing.
Tell me a bit about the story.
It's about a young queer person called Jo who has just moved home over lockdown and is finding it tricky. But, in their dreams they meet their queer ancestors and go on a Pride march with them through Oxford and through different times. It's a tour of the city, to the queer spaces past and present.
Which queer spaces?
It starts off with La Dolce Vita which was a support group for trans people in Summertown – people would meet, dress up, and hang out. There's Parson's Pleasure too, and then there are the pubs: The Jolly Farmers has got a lot of history to it; The Red Lion used to be a queer space because it was the stage door pub for the Playhouse, so you'd get all of the theatre luvvies – there used to be a 'straight end' and a 'more gay end'. There was also one club which had to serve food to get its liquor licence, so at 9 or 10pm a bell would go and everyone would have to sit down and eat sausage and mash so they could say it's a restaurant. The play also features the Campaign for Homosexual Equality and Lesbian Line. As well as seeing services like that from the perspective of the past, you also get more modern takes in the play – you see a phone conversation between Jo and one of their friends about whether a conversation can be a queer space. The play ends with Northgate Hall, around in the 90s and early noughties, which just sounds really cool – it was great because it wasn't just a club, it was a book group, and lots of different things.
In your research, was it difficult to find material about queer women?
It was a problem I think the people from the exhibition had. In Oxford there's more material relating to the university, which historically has usually been about white men, and then white gay men in terms of the queer history. The museum made a real effort to try and find more of the town rather than just the gown – I was lucky in that they've done a lot of the work for me – and they're always asking for new stories as well. It's the same for us; I'm hoping the play will encourage more people to come forward and say, 'here's another space…'
What's one of your favourite depictions of queer history?
I was really lucky to see a show in London called Carnation for a Song, made with older queer people. It was all their own experiences put into this musical performance – really amazing. I can get this feeling, when I go to Pride or consume queer history, where it does feel like a real communication between past and present; this awareness of the history that's come before, the things that have built you. That's a big thing in the queer community because so often our history has gone unrecorded. With this project, it feels nice to be able to put queer history on the pedestal that more mainstream traditional histories get all the time.
Come in, Oxford is at Museum of Oxford, 24 and 25 March. Doors open at 5:30pm, with the show starting at 6:15pm. Afterwards people will also get the chance to view the museum's renowned Queering Spires exhibit.