Cotswold Grey on the High Street at Moreton-in-Marsh has won local awards for their 'Country Farmhouse meets Industrial Design' style. Filled with eclectic collections and one-of-a-kind pieces, it is owned by 'professional collector' Simon Jeffrey.
What lead you to opening Cotswold Grey? 
I've always had a passion for collecting interesting furniture and homeware, and I was exploring the idea of opening a store in Marylebone, London. However, I grew up in the old ironmongers shop on Moreton-in-Marsh High Street, and when my father passed away in 2011 my mother was looking to sell the property. It's such a beautiful, large space and had the potential to become something amazing, so I decided to buy it and as a result Cotswold Grey ended up being a Cotswold-based store.
The business is family owned and run by myself. My children have all worked here at various points but they are currently pursuing their own careers now. I've assembled a wonderful team around me here at Cotswold Grey and as a result it very much feels like a family-run business.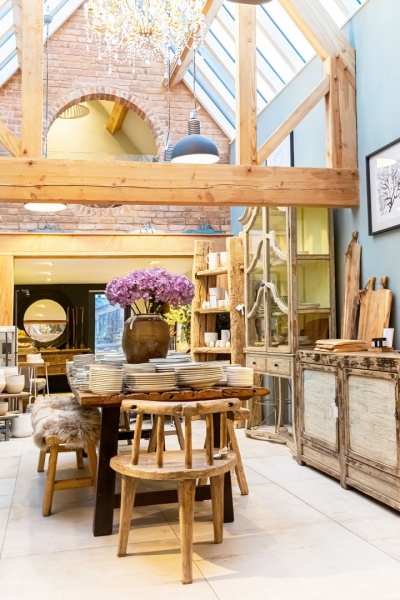 How has the business grown since you launched?
Offering an interior design service seemed like a natural next step for us at Cotswold Grey. The team and I share a love of interiors and a passion for design. We have a friendly, collaborative, and hands-on approach to each project, and our recent schemes have included a number of cosy Cotswold cottages and local hotels and restaurants.
We've also designed the interiors for all our rental properties; Luxury Cotswold Retreats. When we started Cotswold Grey we took on three spacious apartments above the shop that I knew would make ideal accommodation for those holidaying in the Cotswolds. At the time AirBnb and other booking websites were growing, so it was the perfect time to launch. It's currently run by our wonderful Head of House, Emma, and we have nine beautiful properties, including the stunning Silk Mill House in the centre of Blockley, all styled by Cotswold Grey. It's great fun and has been a huge success.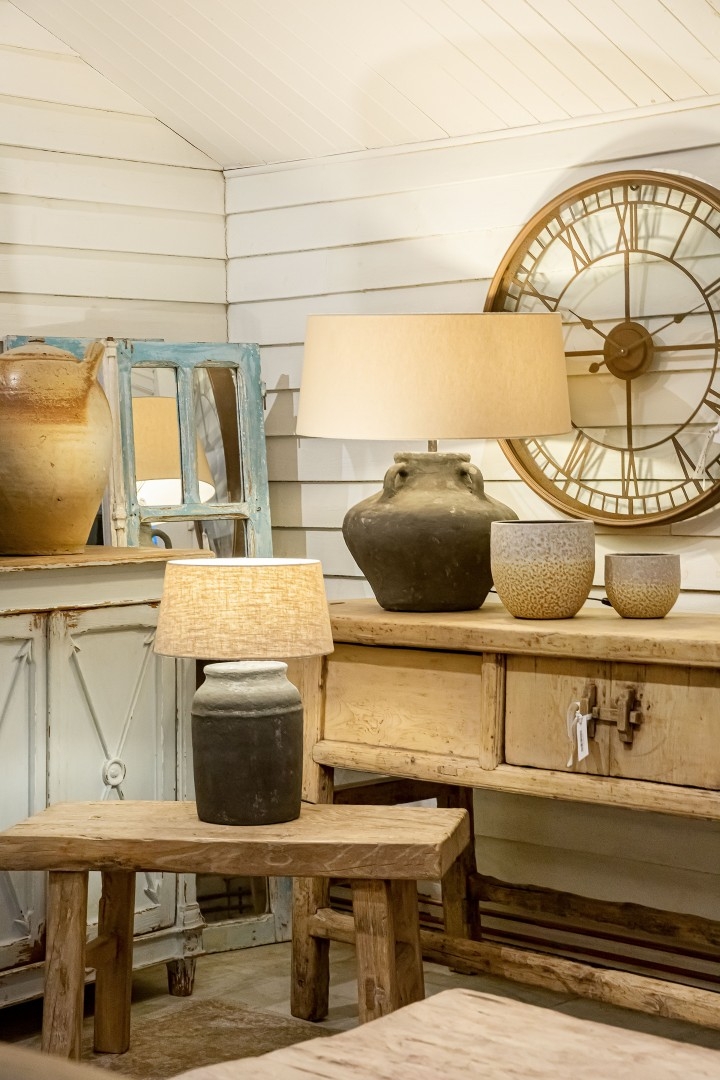 Where do you source your products from?
We have a wide and far-reaching selection of suppliers from all over the world. Our love of unique pieces means our store is full of items that you won't find anywhere else. We have wonderful relationships with suppliers from India, China, Belgium, and many other countries across the globe.
How do you decide what to stock?
We simply choose things that we like. We have a passion for culturally-inspired designs and often buy pieces directly from artisans and artists to share in our stores. We regularly check in with our customers to find out if there are gaps in our collections and we always make an effort to fill them.
We try to support makers in the local area where we can. We love finding new and upcoming brands to partner with, and we often have local suppliers drop in to share their latest items with us. For example, one of our favourite independent suppliers is Cotswold Pure Botanicals who are based in Broadway.
Plus, it's important that each new brand sits well alongside our existing collections. We work closely with a beautiful Dutch brand called Frezoli for our lighting, and Broste Tableware are a longstanding bestseller in store. Our furniture lines have been carefully hand-picked and purchased directly from artisans and master craftsmen. From vintage distressed cabinets to luxury sofas and contemporary coffee tables. Our collections are varied and ever-changing, and we're always looking ahead for our next piece of inspiration. Some of our latest additions include our new mid-century style sofa range, vintage wooden console tables and handmade botanical art piece.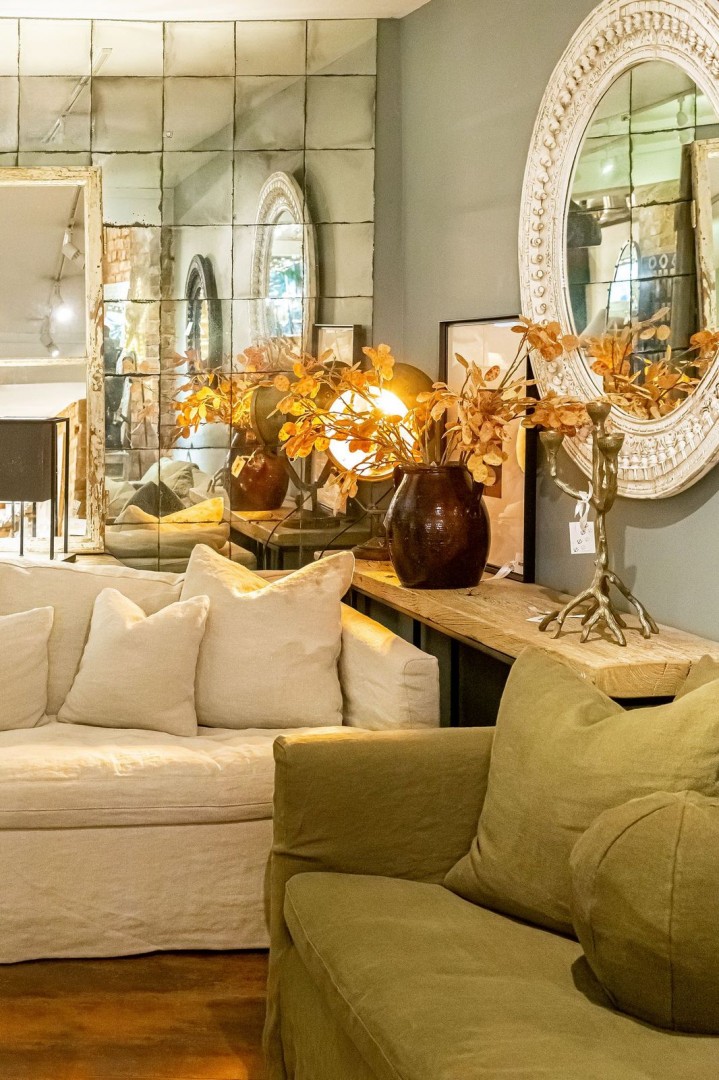 How important is the internet in establishing a business? 
With the world shifting into the digital space, we have naturally placed more of an emphasis on growing our online store and widening our reach. Moreton-in-Marsh is a quiet town and while it is a fantastic location for our physical shop and showroom, our online store hopes to bring the same individual style to those a little further afield. 
And what about sustainability?
It's important to me that we are an ethical business. We have a strong working relationship with several suppliers all over the world and the majority of items we stock through them are crafted from recycled and reclaimed wood. We also make a conscious effort to use recyclable or compostable bags and packaging in our store.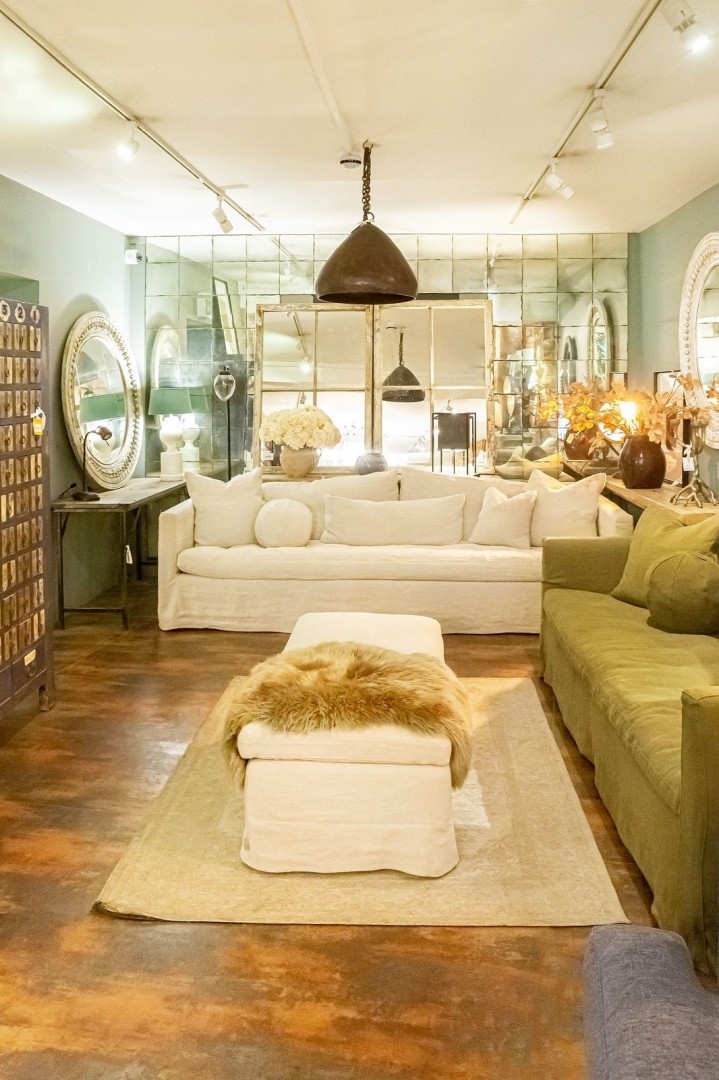 Finally, which is your favourite item in the store?
Definitely our Westcote Farmhouse Table - a stunningly designed piece that is handmade from Sal Wood. It has been crafted using natural materials that sit beautifully within both traditional and contemporary interiors. It's a firm favourite with the rest of the team, too.