There is a quality restaurant in the heart of Cheltenham where you will experience fine dining with a difference. Run by chef patron Jonas Lodge, who started his culinary career in Oxford under the guidance of Michelin starred chef Raymond Blanc, Jonas went on to work with top chefs in the UK and Europe including Sergi Arola, Paul Heathcote, and Heston Blumenthal. More recently Jonas worked as head chef for the 2AA rosette standard Bell at Ramsbury, also voted the AA Pub of the Year whilst he was there.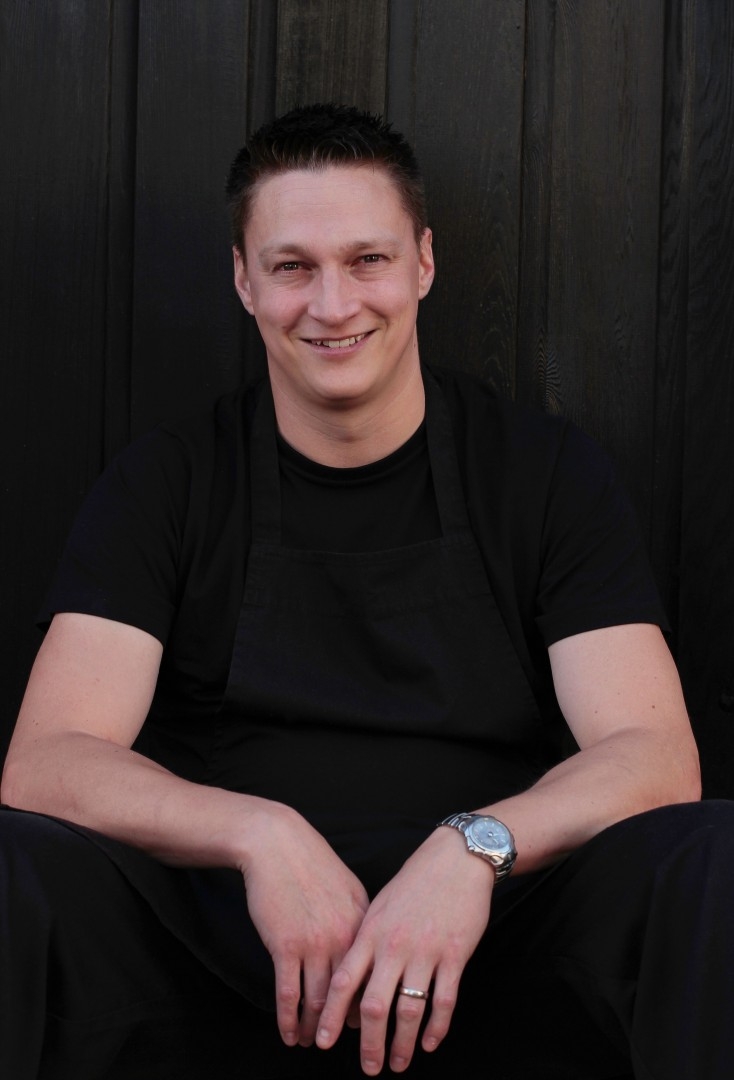 In the summer of 2019, before the world turned upside down, Jonas and his wife found the ideal location for them to open their relaxed fine dining restaurant. Situated in Cheltenham's Chester Walk close to the town centre's main thoroughfares, Restaurant GL50 was established. Jonas' vision for GL50 was to create fine dining dishes served in a relaxed and informal restaurant. He would source exceptional, locally sourced, seasonal produce whilst ensuring that there is minimum waste. Using the whole beast, vegetable, and fruit, Jonas and his small team of sous chefs create mouth-watering, exciting, and memorable food that leaves their guests wanting to return.
 Restaurant GL50 opened its doors in mid-November 2019. Within a few weeks, this 35-cover restaurant was getting outstanding reviews. Guests enjoyed the interesting, imaginative food with two dishes remaining constantly on the menu due to customer demand: classic steak tartare served with a seasonal twist and different garnishes and Jonas' speciality cabbage ice cream and chocolate torte. They also liked the laidback ambience with classic albums playing in the background.
 "I think our guests enjoy the fact that the chefs wait on tables at Restaurant GL50," says Jonas. "This helps avoid the stuffiness that can sometimes be associated with fine dining establishments. My two front of house staff are constantly busy and our team of five chefs have the opportunity to interact with our diners."
 Knowing that his menu and style of restaurant works, Jonas and his team were looking forward to the 2020 New Year. Wine tasting evenings where guests have the chance to try various wines from a country or region, accompanied by a selection of appropriate dishes, had already proved popular with more now being planned for later in 2021. However, just as bookings were rolling in, the first lockdown hit the hospitality industry. As the year continued it was difficult to know when it would be possible for people to return to eat in their favourite establishments. With the numbers of covers reduced and COVID-19 modifications made to the premises, during the months that followed the first lockdown, Restaurant GL50 was busy once more. However, as further lockdowns came, particularly the most recent, Jonas decided it was time to be creative once more and developed an imaginative three-course takeaway menu.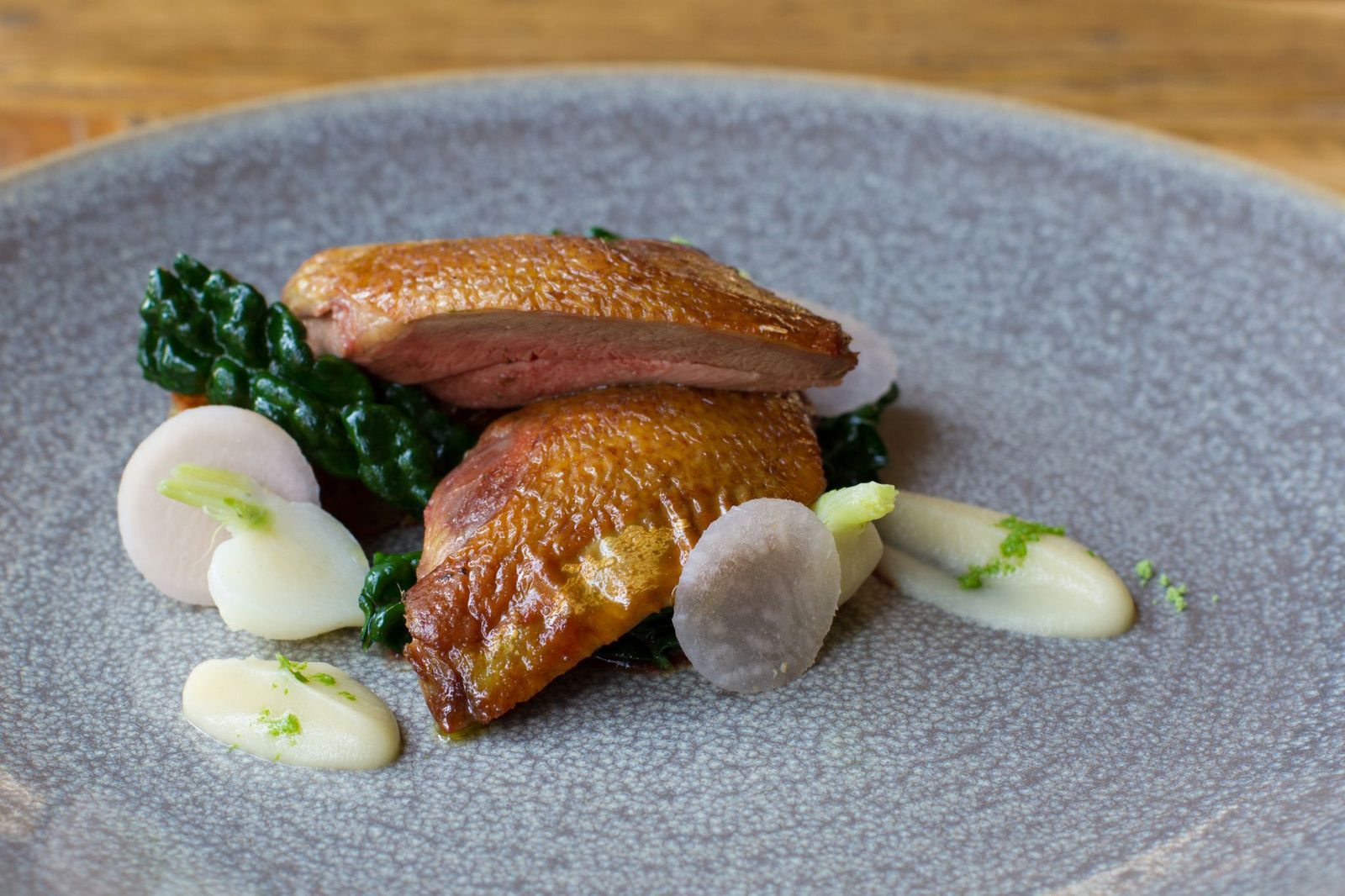 "My biggest challenge in creating the dishes for the Saturday takeaway menu is to keep them simple. I also write clear and concise instructions on how to finish off the dishes. Although I would imagine that many of the people who are ordering our takeaway menus do know how to cook, I work on the basis that some may not, so keep my instructions clear and simple. Our customer base certainly appreciates what we have offered and are looking forward to returning to eat in the restaurant."
Since he has been in business, Jonas has been approached by artisan food and drink producers offering him sole use amongst Cheltenham's restaurants of their products. One such producer is Cheltenham's Harry's Honey who specialise in unpasteurised honey. Combing pollen from over 20 different flowers and trees, the Cotswold honey is full of flavour. It is only lightly filtered and contains larger pollen grains which gives it additional character. Restaurant GL50 also stocks a range of gins from Sibling Gin, a local distillery based on the edge of the town. Wherever possible Jonas uses quality products from producers in Gloucestershire and West Oxfordshire.
  Since opening in November 2019, Jonas has only been able to welcome customers into the restaurant for eight months. He was delighted therefore to receive a mention in the 2021 Michelin Guide. This has given him the impetus to deliver an even higher standard of cuisine and service as he strives to achieve his first Michelin star. He also has plans to hold further wine tasting evenings, the first of which will be showcasing English producer Gusbourne Wines, with an eight-course dinner.
 "Having endured the most difficult of trading times, I cannot wait to be able to welcome our guests back to Restaurant GL50. I have plans to extend our fine dining tasting menus with special seven- and nine-course events. We will also be opening at lunchtime with our reasonably priced 'no waste' lunch menu."
RestaurantGL50.com | Facebook.com/RestaurantGL50
(At the time of writing this article, restaurants were not able to trade other than to offer takeaway food.)