Knoops, the pioneering British brand that is revolutionising chocolate drinks with its fully customisable chocolate percentage menu, is launching in Oxford on 11 February with a new store at 21 Turl Street.
Knoops has a cult following in London, Sussex and Brighton and is pegged to be a huge hit with locals, tourists and the student population. The new destination store will offer a plethora of delicious and bespoke chocolate drinks, all made with a choice of different chocolate percentages that are blended in-store by trained 'Knoopologists', offering a completely tailored drink.
Knoopology is the ultimate personalisation process and is a four-step method. Individuals choose their preferred hot or cold drink followed by their chocolate percentage, then their milk, before finally enhancing their beverage with flavoursome add-ons. The drink is poured out as a smooth hot chocolate, or over cold milk and ice for an iced chocolate. On warmer days, the drink can be blended with ice cream for a delicious milkshake.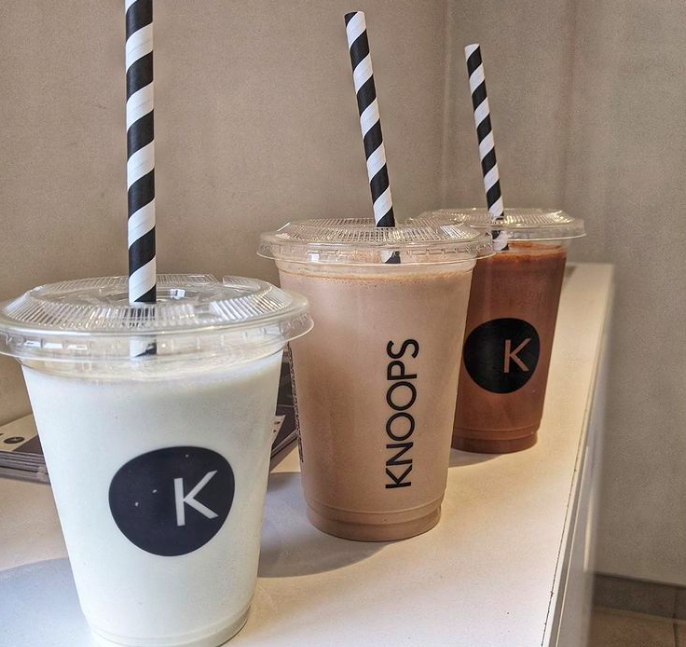 Fitting seamlessly into Oxford city centre's offering of boutique businesses, the Knoops store will be situated on the popular Turl Street, appealing to locals, students and tourists alike, with the busy Oxford city walking and bus tours kicking off right around the corner.
Those looking to complement their drink with a tasty bite can decide between a range of baked goods sourced fresh from Gatineau (www.gatineau.uk.com), the quintessential Oxford artisan bakery which will provide its famous pastries.
Visitors can choose from the full range of chocolate percentages for their bespoke hot or cold chocolate experience. There are 20 different types to select, from a sweet, creamy 28% White all the way up to the deep, rich cocoa flavour of the 100% Extra Dark from the Solomon Islands. Knoops also has a diverse plant-based offering. All of the chocolates that are 54 percent and over are suitable for vegans and there are also six non-dairy milks available.
Shoppers can also purchase gifts and keepsakes from the store, including the pioneering new cookbook, Knoops - Chocolate recipes through the day. The recipe book features 40 drinks and 20 dishes, all created using Knoops chocolate flakes and ingredients found in most kitchen cupboards.
Student Discount
Students will be drawn to the popular hot and cold chocolate venue too, with Knoops just a short walk to the University of Oxford and surrounding colleges such as Exeter, Jesus, , Trinity and others. They can also benefit from a fantastic discount of 15% on all hot and cold drinks, making Knoops the perfect study aid drink or a delicious takeaway option between classes.
Knoops is led by international chocolatier Jens Knoop, who founded his brand on the original concept of Knoopology: the art of crafting the perfect chocolate drink. The brand launched in 2013, opening its first store in Rye, East Sussex, and now has four further outlets across key London neighbourhoods and a coastal store in Brighton. Jens will be at the Oxford store to meet and greet visitors between 12th – 14th February.
Jens Knoop, founder of Knoops comments: "We're pleased to welcome Oxford locals, visitors and tourists to the new Knoops store on Turl Street'. Visiting Knoops is an experience where we connect our customers with their love of chocolate, delivering a real hug in a mug. We are very passionate about what we do and look forward to bringing something new and exciting to the vibrant Oxford community."
Knoops Oxford will open on 11th February in Oxford city centre on 21 Turl Street.