In October this year, Don Black aired the very first play of Dame Shirley Bassey's new single and album title track 'I Owe It All To You'. The single was written by Don, especially for Dame Shirley for the album, released in November. It's an honour to welcome Dame Shirley to our pages, as she celebrates 70 years in the music business.
Tell us about your new album, I Owe It All To You, and the inspiration behind it.
My new album is a thank-you to my fans for all their support over the years.
Recording it must have proved difficult during lockdown; how did the process differ from the norm? 
It was not easy – we started recording in London but then COVID hit, so, we waited and started again in June, which had to take place in Monte Carlo. Then the orchestra was recorded in Prague and London! Finally, my voice was recorded in Lago Maggiore, Italy.
What did you do with your time during a lockdown? 
Housework – which I don't often do. I lost 4lbs, fought with the duvet and its cover (the duvet won), fought with the hoover, the dishwasher and the washing machine! The only thing that calmed me down was the ironing – I love ironing and cooking.
Are you a good cook?
I only cook for myself, that makes me a good cook in my book! Lemon Chicken is one of my favourites.
Who would be your dream duet? 
I would have loved to have sung with Sinatra – he was great.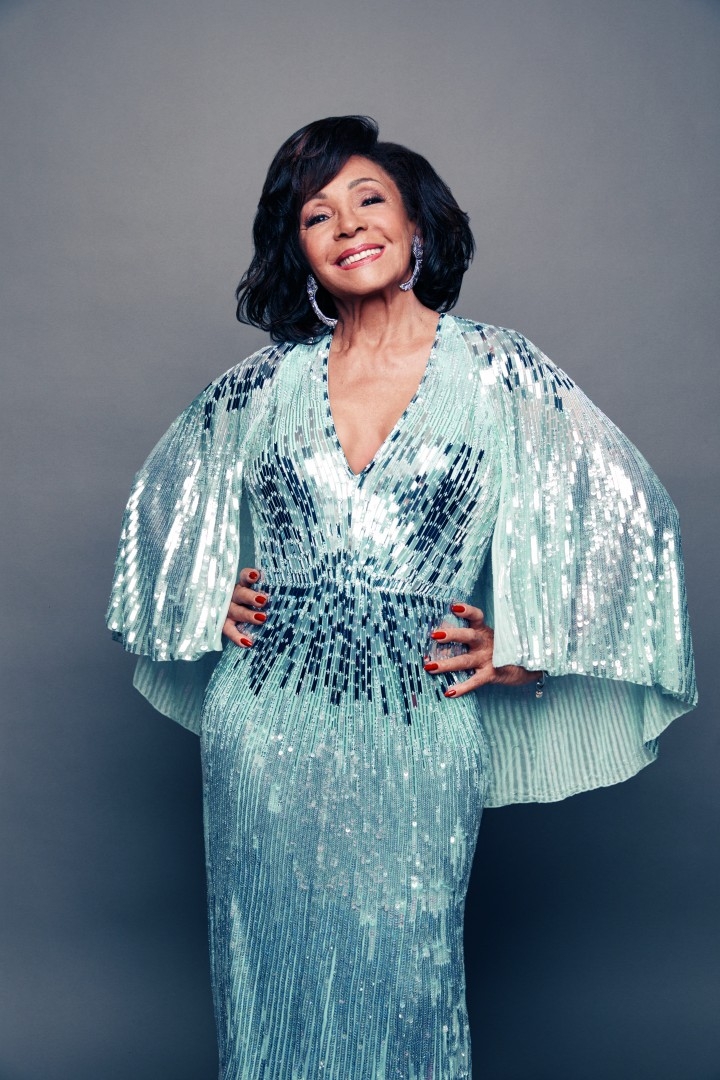 What is your favourite song to perform and why?  
I enjoy 'Big Spender' because it's different from all the other songs I sing. I get a great kick out of it and so does the audience.
Glamour plays a big part in your 'on-stage' persona. How important is your appearance to you and why?
To me, singing is glamour and magic.
How do you decide what to wear, and have you ever been known to wear the same outfit more than once? 
Whenever I have a new gown made, that will be the one I wear until my mood takes me to another gown. I donate a lot of my day to day clothes to charity.
How do you relax after a performance?
When I was doing concert tours, we had our own bus with beds and a dining area, etc. We would get on the bus and travel through the night to the next town, during that time I would relax with a couple of glasses of champagne.
What would your ideal day off consist of?
I would send my team off and I would relax in bed.
What have been the biggest changes and personal challenges in the music industry during your career?
Nearly 70 years in the business, there have been very many changes – too many to speak of. Close your eyes and when you open them the music has changed.
Seventy years in the industry is an amazing achievement. What would you put your particular success down to? 
My voice, perseverance, commitment, and love for singing.
WIN!
For our festive glamour issue, of course we're also giving away to one lucky reader… a copy of Dame Shirley Bassey's I Owe It All To You, along with a fabulous gold facemask and mini gold bottle of prosecco! To enter, visit our competitions page.