3rd July – 26th September 2021.
Now a resident of Abingdon, David Melling has been an author & illustrator of children's books for 28 years now. He first wrote and illustrated his own picture book THE KISS THAT MISSED, in 2002, which was shortlisted for the Kate Greenaway award. He is probably best known for his Hugless Douglas series. To date he has produced over 150 books in over 30 languages.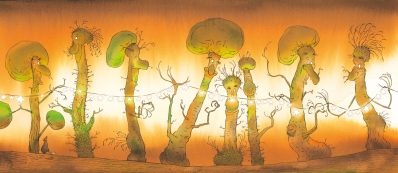 Preparation for this exhibition has been nearly two years in the making and although, we look at his published work, perhaps it's not surprising that as a consequence of the pandemic and the inevitable delays, there has been a shift of focus to another area of interest for David; his nature drawings. Since first lockdown last spring, David reconnected with this side of his art, drawing birds and 'found objects' in his local park.
David says, "Having time to step back from my commercial work to simply draw for drawing's sake has been a real tonic for me and has opened up an opportunity to share another side of my art. Curiously, I realise, this in turn helps feed back into the work for my books. It all adds into the mix!"
The exhibition features these highly detailed coloured pencil drawings, mostly drawn from observation. By contrast his children's illustrated books evolve from his imagination, transporting us into a curious world of magic and fairy-tales. Showing these two sides to David's artform together forms a complete picture of the artist's journey, he notes "I am looking to possibilities of bridging the gap between non-fiction and fiction illustration in my publications, it's an area I am really interested in"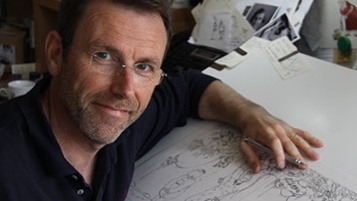 You can preview his preparation for the show at www.youtube.com/channel/UCLqyOenBcgJ56cD6wFqcTGQ