The actor talks her 60s, stripping and sobriety with Sam Bennett
I remember Denise Welch talking with Boy George on Loose Women some years ago. She explained how she'd once quit drinking for 18 months, and how this affected her enjoyment of corporate events. She'd be told of her place at a table next to, say, 'hilarious Keith from accounts' and just know that said guest would be wearing a twirly bow tie and cartoony shirt. "At least with four glasses of champagne you can find Keith moderately funny," she pointed out – without though, not so much. The period of abstinence in question didn't last, the 60-year-old tells me, because "my reasons for stopping were kind of for other people then, not for myself". These days her sobriety is of great importance to her. Seven years ago, she and her now-husband Lincoln Townley both stopped drinking. "I gave up cigarettes," she adds, "everything." She attends as few corporate events as possible. "My husband and I have made staying in and just being together our hobby of choice. If I absolutely have to go to a do, for a charity or something, I will go and I will talk and do my bit – and then I will leave as soon as I can. I would never let my charities down, but small talk without alcohol is one of the most difficult things to do – especially if you're sat next to Keith with the twirly bow tie."
In the past she turned to alcohol and drugs in an attempt to combat her depression, a condition she's been very candid about before now. How encouraged is she by the attention currently being paid to mental health in this country? It's something she's spent three decades campaigning for, albeit "not out on the street with a sandwich board". April will mark 30 years since the birth of her first son Matthew (now widely recognised as frontman of The 1975). "That's when my descent into this horror of clinical depression started." She began speaking out about her mental health, but as "a very lone voice" joined by "nobody else who was anything like a public figure". She says progress has been made. "We are much more open. We still have a long way to go, but we have come on leaps and bounds, and people have much more understanding of it." She welcomes World Mental Health Day ("should be everyday but it's still good that we have special days") and the Heads Together initiative of the young royals. "I've seen huge changes and it's made life different for those who suffer. Unfortunately we're seeing a massive increase in mental illness in the young because of social media and all of those kinds of peer pressures that we just didn't have when I was younger.
"I am busier now and more content in my work than I was 20 years ago," she states. She's been commissioned to write a book about how her life has altered, and also returned to the Loose Women panel in June last year after five years away from the programme. "Loose Women may look like it's just four birds sitting yakering, but it does require presenting skills and preparation for that. I always think if anything looks easy, that's because we're making it look easy, not because it is. If I had a pound for every time someone says to me in the street, 'Oh you've got to get me on that show, I don't shut up, me,' as if that's the only prerequisite." There was a stage where she was starring as Steph Haydock in Waterloo Road by night and as herself on Loose Women by day. "It's very difficult in this country to be taken seriously in more than one genre; I've tried to cross those boundaries over. I remember Eamonn Holmes saying, 'I can't think of another person that's doing an acting job and a presenting job on telly at the same time.' That stuck with me, I felt there was a little breakthrough there."
As an actor, I say to her, when you get into your 50s, your 60s, is there excitement because it opens you up to roles that perhaps you were too young to play before? "For me, yes, because I've always considered myself to be a character actress." Her preference has not been for the leading lady roles but the sort of parts "where you come on in Act Two as the maid and steal the show. That's how I always was in my younger days; I always wanted to play the character roles I was too young for. So yes, there is that."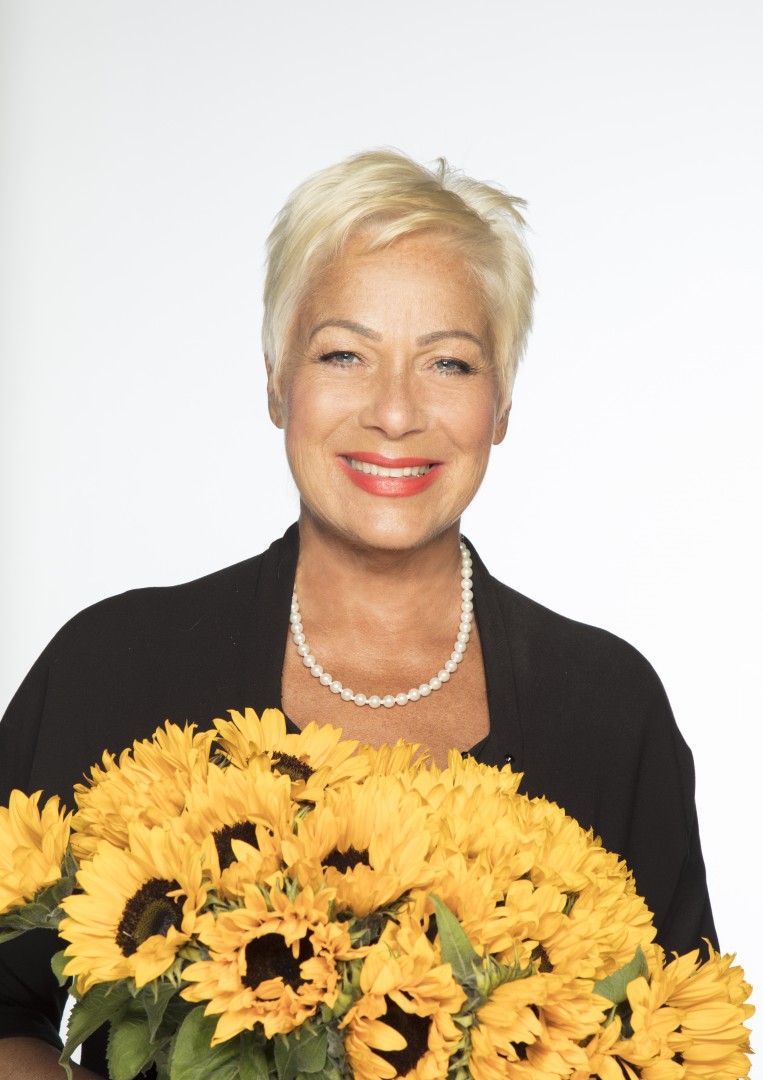 She's currently on tour as Celia in Calendar Girls the Musical, penned by Tim Firth and Gary Barlow. "In 40 years of being in this business I've done some great shows and some terrible shows, but I've never done a show that has so much impact on an audience. It's unbelievable. It makes them laugh, cry, think, it taps into every single emotion. It's about cancer," she resumes of the production based on the true events of 20 years ago, which saw a group of women strip for a WI calendar and go on to raise millions for blood cancer research. "We are all touched by cancer, every single one of us has lost someone or been affected." It's further "about empowering older women. We are funny, funnier than the young ones, we don't give a shit, we've got and worn every single t shirt, we're proud of being survivors, we've got a lot to say, and this show reflects that."
There are "big decisions" to be made regarding whether you do a touring gig like this or not, "but the taking your clothes off was never really an issue. A lot of women think that we're incredibly brave to do it, but when you see this show you realise why it's not such a big thing. There isn't massive full-frontal nudity, we are behind strategically placed things, it's well-choreographed with great hilarity." She speaks of those working at each venue they visit. "We obviously travel with a certain amount of crew, but then there's local crew working on the show wherever we go." She paints the scene: "Their faces when they see all these old birds running manically for their quick change, holding their boobs… I always say to them, 'Are you sure you're being paid enough to deal with this?'"
Calendar Girls champions women, but is there equality for women working in theatre? "Oh, I'm not really a political animal," she replies. "I can only talk for myself and I've never been a victim of inequality pay-wise or otherwise within the theatre. I think it's probably much less prevalent, certainly with the pay inequality, in the theatre than it has been in TV and film." She describes herself as "all for women" but reckons "you've got to pick a smaller cause and champion it – because 'little me' can't change the world". At the moment she's opposing "the four main weekly women's magazines that call themselves women's magazines and are the most misogynistic publications out there". She recently won an Ipso claim against Woman's Own, "to stop them just completely telling lies". She speaks of the "back-to-back recipes" on its Twitter page. "Then you look at their front cover and it's tearing women down week after week. That's what I'm trying to fight. Stop calling yourself a f*cking women's magazine and tearing women down. Real queens fix each other's crowns – that's how it should be.
"It's interesting as well," she says. "When you do a show like Calendar Girls or Loose Women, people always say to me, 'There must be lots of bitching there.' It really pisses me off. I love working with women. In all of the years I did Loose Women, we didn't have any backbiting and bitching, otherwise I wouldn't have done it. I hate this attitude of, 'Oh, it's all women together, it must be really bitchy.' It annoys me. I love women. I never trust anybody who says, 'I'm a man's woman, me.' I could never be friends with anyone who says that. So, yes," she concludes again, "I fight my own little battles for the girls."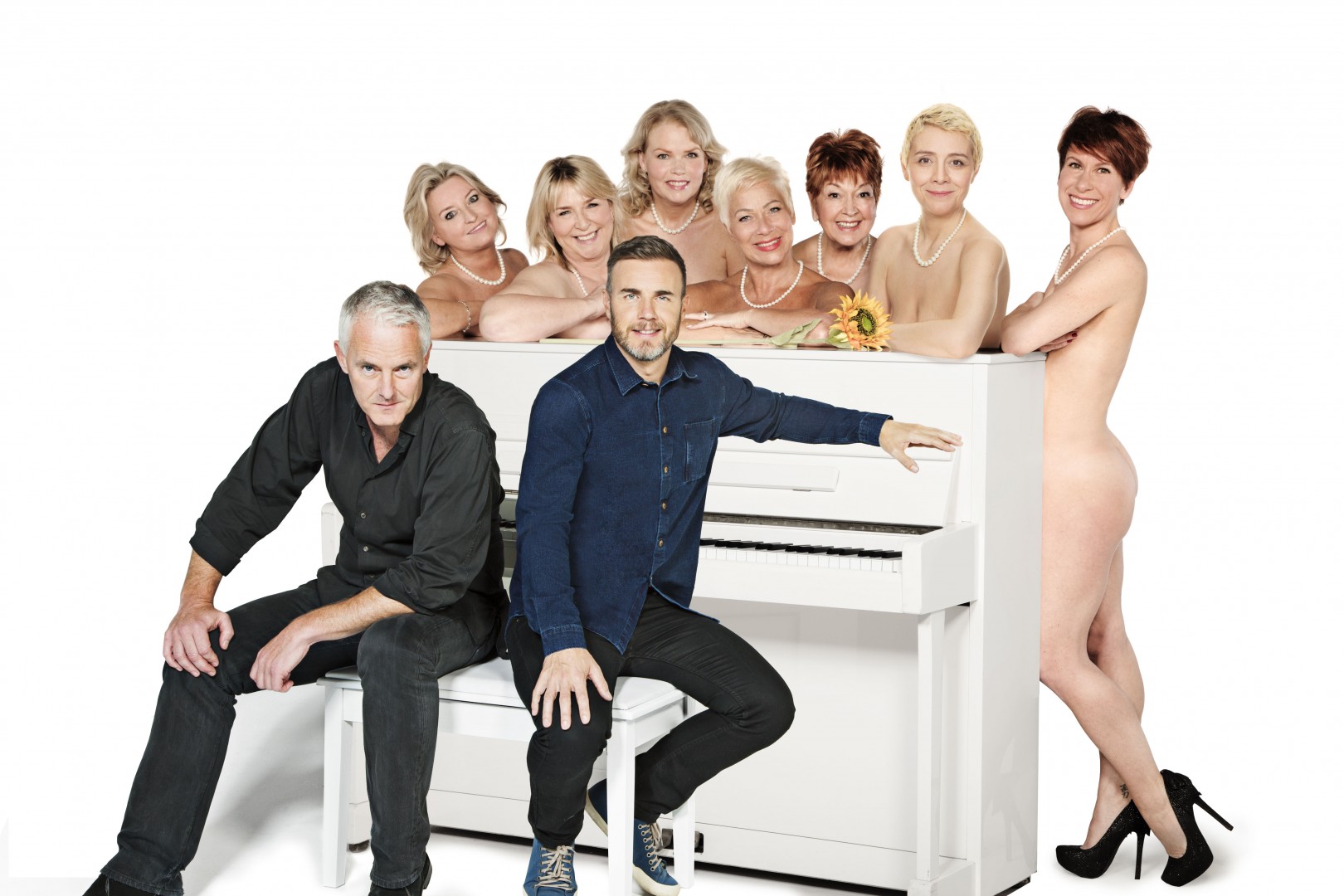 Calendar Girls the Musical plays New Theatre Oxford 16-20 April.