Camilla Elphick launched her first shoe collection, You Got the Luck, in 2014 and has gone on to create a formidable online brand. Her devotees avidly follow her social media (#CAMILLASCLUB) and we were delighted to get the chance to find out more about her luxurious and effortlessly edgy take on design.
We understand you trained at Parsons in New York and also Cordwainers at The London School of Fashion. What did you learn from both?
My training at Parsons came first. I did a Foundation Degree which gave me a taste of lots of aspects of design. The classes were incredible, and I was inspired in a world of design with so many possibilities and meeting incredibly talented people from all over the world. I found a lot of the projects were in groups and the teaching was more intense with classes from 9am to 9pm most days.
I then went to The London College of Fashion to complete their Cordwainers BA (Hons) degree, which is specific to shoes. It is hands-on training in how to design, create a range plan to market and make shoes by hand in their workshop. The training had lots of individual design projects, for example when I was there, we designed for brands from Berghaus to Liberty, London. My course had a year in industry on a work placement — I found this so exciting and ultimately inspired me to launch my own brand. Then, in the final year, you can focus on your own project and ultimately produce your final collection.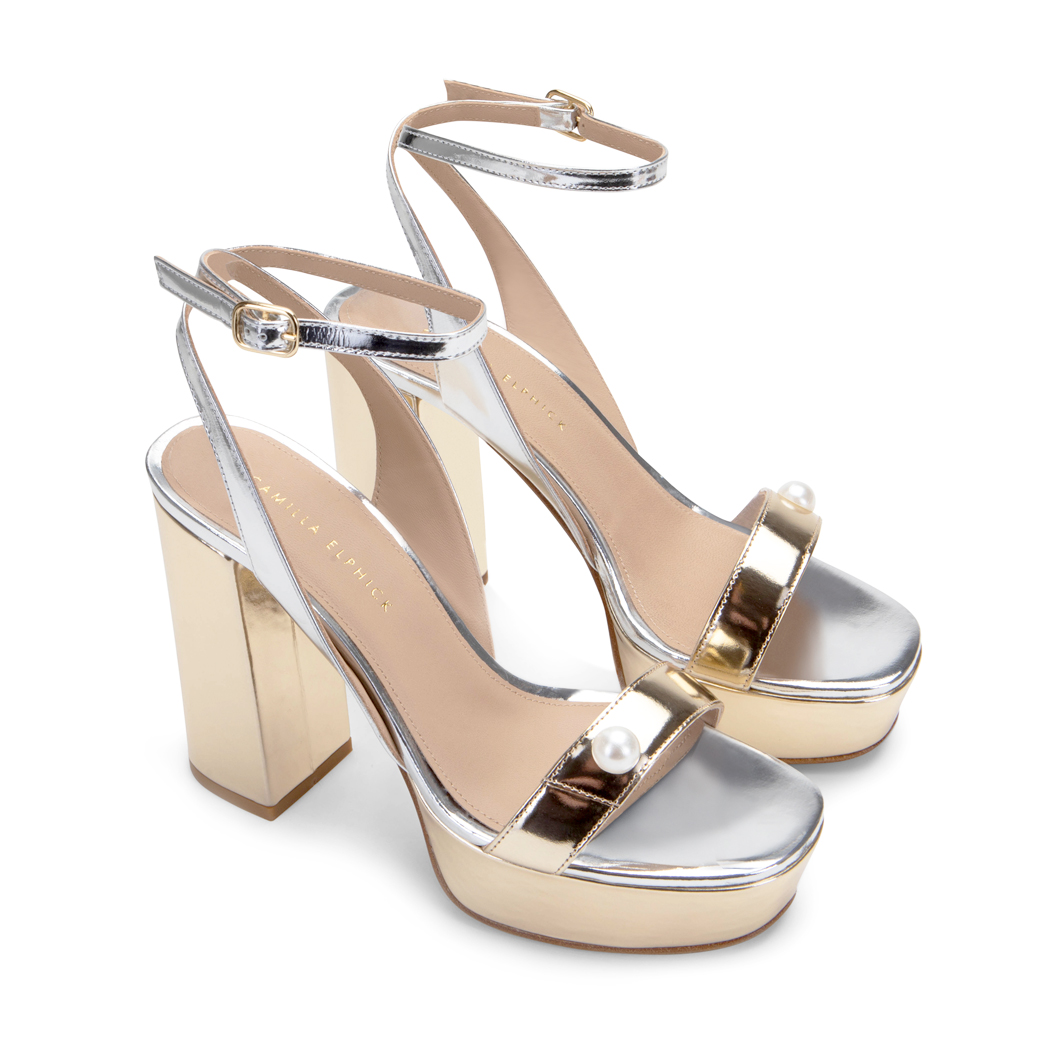 And what did you learn from interning with established shoe designers?
I interned with Nicholas Kirkwood, Sophia Webster, Paul Andrew, and Charlotte Olympia, who are all marvellous designers. They also gave me an opportunity to learn from them directly which is what I think is so special and I have to thank them for that. I learned what happens in real life in a shoe brand: problem solving, people and deadlines and mainly all of the exciting highs!
What makes a shoe bridal?
That's up to the bride to decide. For me, it's a shoe that will make me feel my best on the day, enhance my wedding dress and be a style I can wear again.
We have brides who want to wear something slightly different, with a twist — the styles they choose range from our bestselling Alicia and Lover flats to our Lucia and Matilda heels and even our silver boots and sneakers. We have heels and a new platform coming out this Spring, perfect for bridal.
Some of our brides will come to us for a collection of shoes for their wedding events. A style for their engagement party and bridal shower and two styles for their wedding day: a shoe for the ceremony and then for the reception or outfit change for dancing. And shoes for their honeymoon, too. This year, white and metallics and glitter have been the most popular choices with enquiries into pink shoes rather than blue. Luckily, we do have the most gorgeous pink shoes coming soon.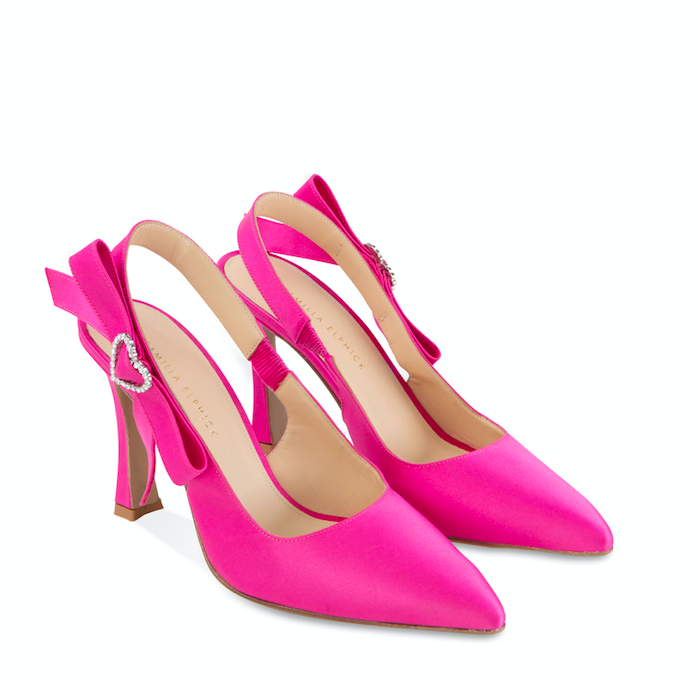 What does luxury mean to you?
Luxury to me, is something of beautiful quality, an indulgence, but something you'll always remember.
Do you offer bespoke or personalisation?
We do very occasionally, but hopefully we will be able to re-introduce personalisation again in some way. We used to offer a complete bridal bespoke service but as we've scaled in size, it's now too much for us and our shoe factories. We'd rather be able to offer the perfect capsule collection of bridal styles. It means that we get to work with more brides – we offer advice over the phone and by email, so we can help with all bridal inquiries and in any way we can.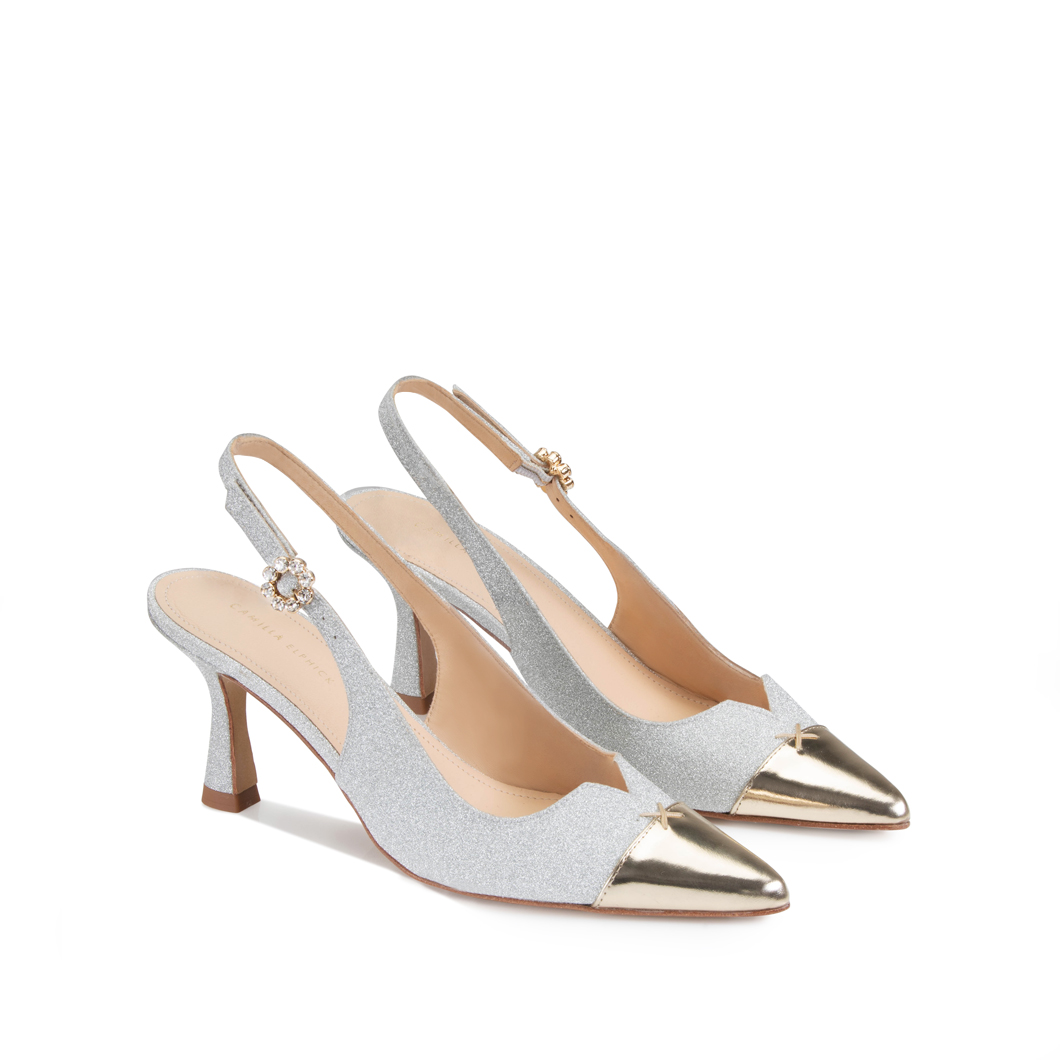 What was the biggest challenge in launching online?
I think it's really connecting with the customer online - we've been so fortunate with social media and creating a community with our subscribers. I think our customers like the ease of next-day delivery and trying on their shoes at home with their outfit (or wedding dress). We are also launching a collection of children shoes, which is so exciting! It may bring challenges with sizing online, but we are filled with confidence with the help of our childrens shoe factory and customers who have helped advise us.
How do you ensure your designs are sustainable?
For each design, we work with our factories in Portugal and source all of the leathers and components and so we know exactly who makes them and how they are made. We also produce on demand to reduce waste and excess stock. We want to be completely transparent with our customers and are currently working with Positive Luxury to help us on a journey to becoming more sustainable.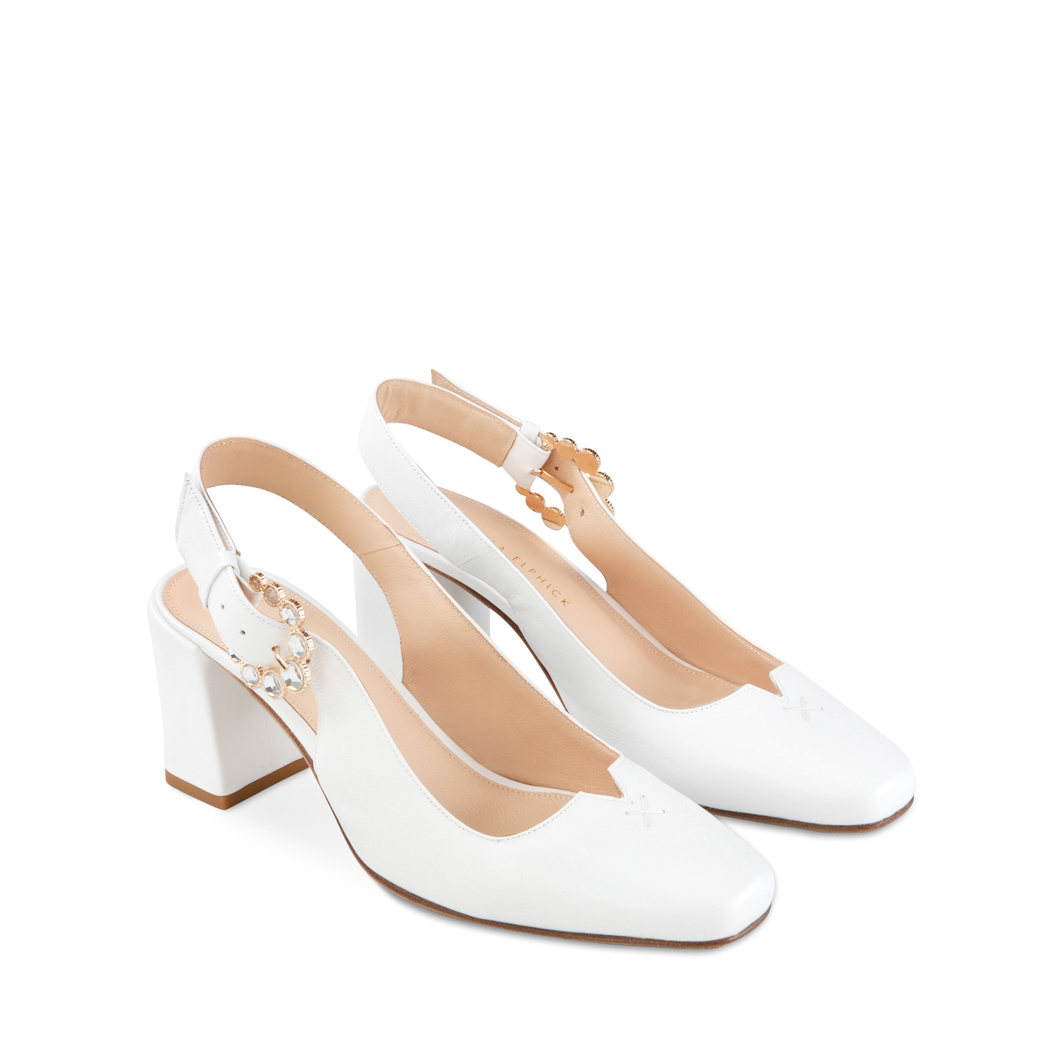 What inspires you?
People and places! I have to be out and about, talking to people and observing; this feeds my inspiration. Sitting at home or in the studio isn't where I come up with ideas. London provides a lot of inspiration and I also love travelling to different cities, and going to galleries, shops and shows.
Who would you love to design for?
I would love to design for Margot Robbie. She always looks impeccable on the red carpet. I am looking forward to seeing her new film Babylon.
camillaelphick.com. Find Camilla on Instagram @camillaelphick