Lazaro Perez, known internationally on a 'first name terms only' basis is truly legendary in terms of bridal design. Launching his namesake collection in 1994, his career has gone from strength to strength. In 2010 he took on the position of lead designer for the Tara Keely collection and has also stolen our hearts as one of Kleinfeld's most beloved designers on the ultimate comfort-watch, TLC's Say Yes to the Dress. A regular on the show and also its sister production, Say Yes Atlanta (hosted at Brides by Lori) his extravagant designs combine contemporary elements with old-Hollywood glamour. The beauty of his designs comes from seeing them work across a diverse spectrum of brides; from the lean to the full-figured, a Lazaro gown is universally romantic and flattering, suggesting that this is a man who fully understands what women want. We were thrilled to have time with him to learn more.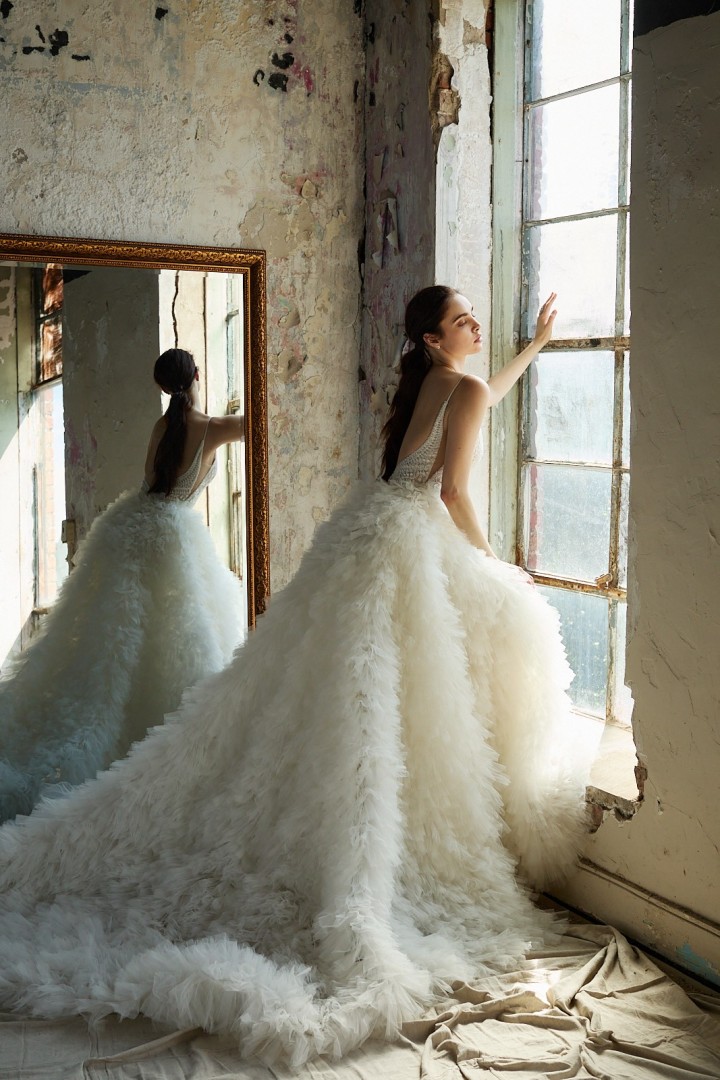 Who is a Lazaro bride? 
The Lazaro bride is a very sophisticated, fashion savvy bride who understands fine fabrics. I want to highlight the inner beauty of all my brides. This is one of the most special days of your life and it is a true privilege to be a part of it.
 There are so many different designs in your latest collection - what is your personal favourite style?
 A ballgown, for sure. Definitely one of the silhouettes I love most!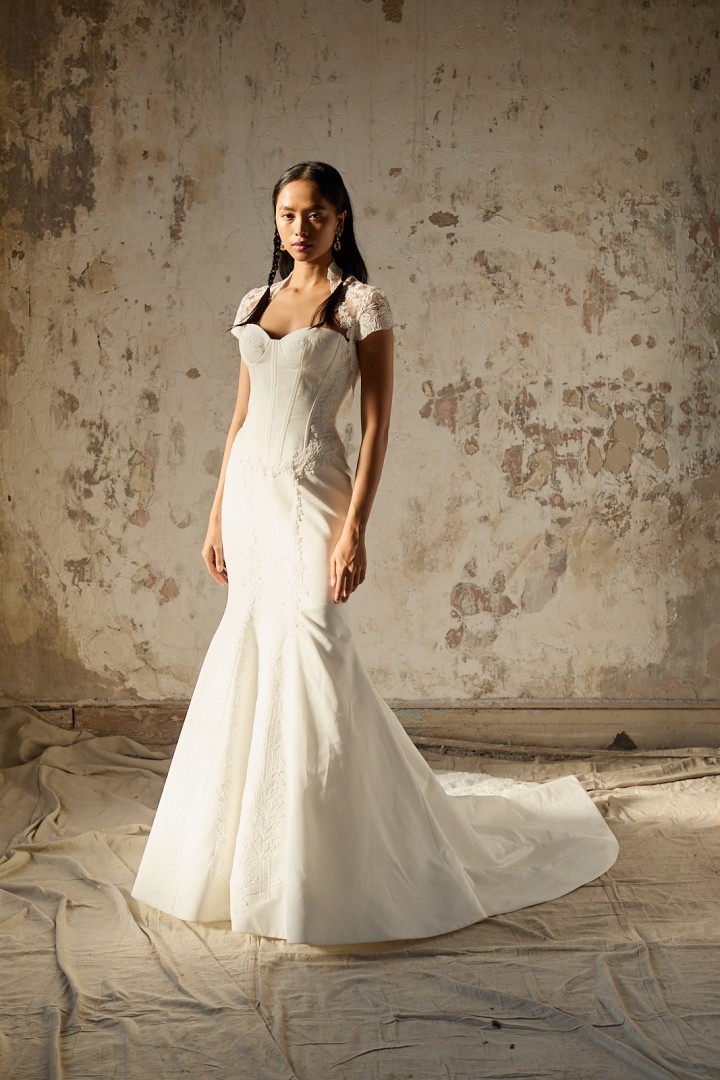 How does your Cuban heritage influence your creations?
 The fit-to-flare, the trumpet skirts – they all come from the Flamenco dancing. The tradition of laces, layering textiles, and pairing it with a gorgeous Mantilla all tie back to Spanish culture. 
We've read that your mother was a seamstress which must have had a huge impact in developing your own skill set. Thinking of your use of texture, of embellishment and of different fabric, can you tell us anything about the process of making such intricate designs into wearable realities?
 For me, it always starts with the fabric. Whether it's a lace or an embroidery… it evolves from that. From the moment I first lay eyes on a fabric, I already have a vision in my head of what I'll do with it.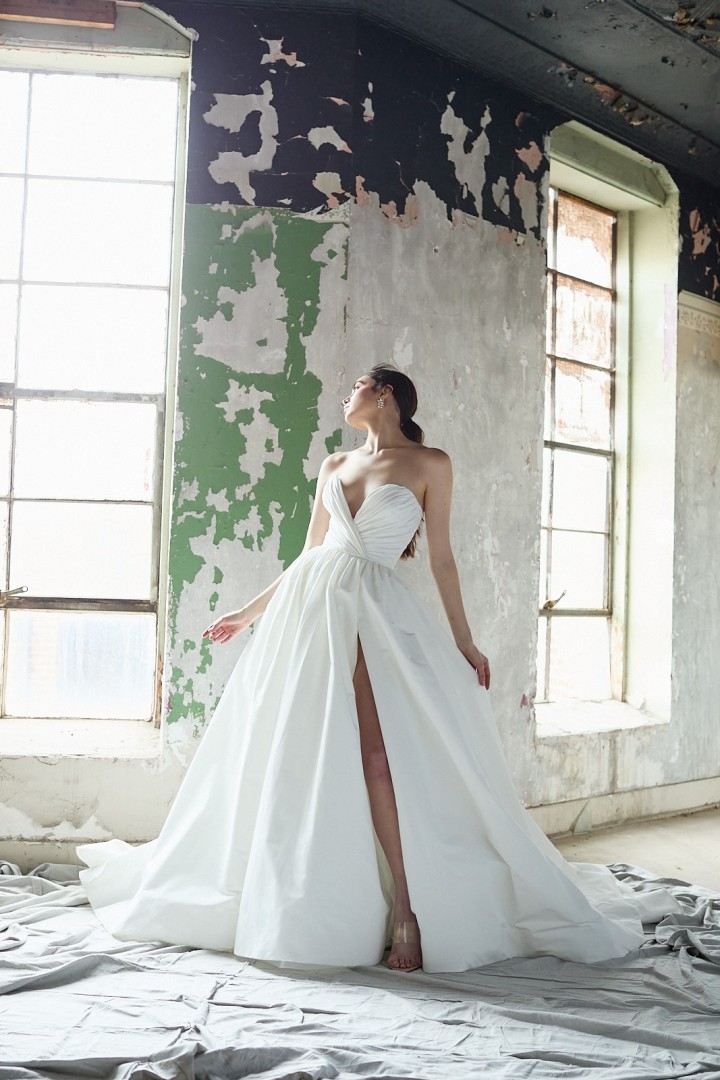 What's it like working with Say Yes?
There are two teams and I love them both. Working with the Kleinfeld Bridal team here in NYC is a thrill. There's always a surprise to what the bride's story could be. It makes it very exciting!  Working with the Brides by Lori team in Atlanta is also such a fun experience; there's something so sweet and warm about Southern hospitality! 
Your gown from 2011 (STYLE 3108) seemed to be on every show and was universally adored, suiting all shapes, sizes and types of brides. What was the inspiration behind this design and did you have any idea that it would be so popular?
 I had a feeling it would be popular, only because it brought in color which was unique and different then. The gorgeous sherbet tulle, a little beading, a little pleating… it was the perfect combo at that time.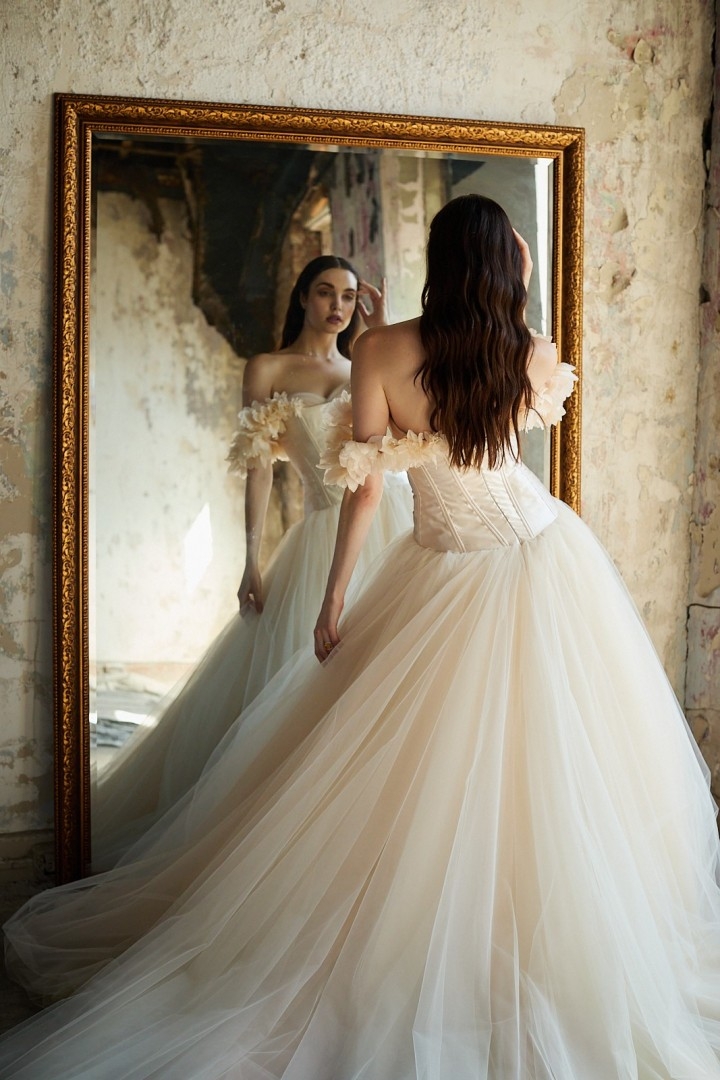 Talk to us about the Tara Keely collection - what differentiates these from your Lazaro designs? And where does the name come from?
The name "Tara Keely" pays homage to JLM's CEO, Joe Murphy's family. [JLM Couture is a leader in bridal design and manufacturing, housing many household names including Lazaro, Allison Webb and Hayley Paige]. With a mix of detailed laces, lush tulles, and accents of shimmering sparkle, the Tara Keely collection offers brides the ideal romantic vision at an affordable price point. The Tara Keely bride is graceful and elegant and she embodies an effortless beauty and timeless sophistication.
What inspires you in 2022?
 With the way the world has been, I want this to be a celebration. Back to fuller silhouettes, bold statements, and glamour! That's why we're using names of iconic Hollywood actresses in our new Collection — Bridgette, Bacall and Hepburn to name a few.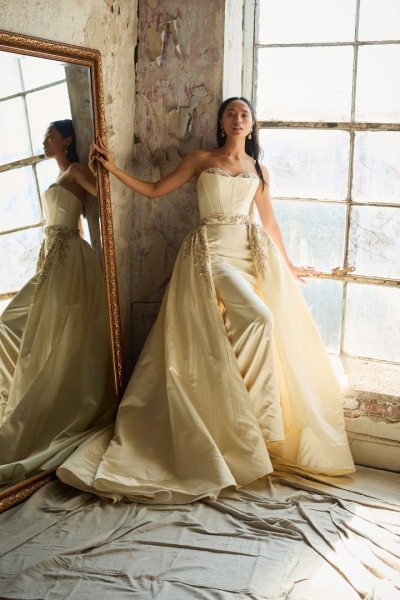 Finally, your gowns are so romantic - what does romance mean to you?
 A celebration of love. Two souls joining together forever.