If you've been creating Pinterest boards, scouring Instagram or searching up bridal on TikTok we are willing to bet you've got at least one Grace Loves Lace gown bookmarked.
The brand encompasses everything that is simple, fresh and modern in bridal design, yet also romantic, sexy and luxurious. We were absolutely delighted to speak with founder, Megan Ziems about her design vision, how she built her brand and her belief that "brides deserved better".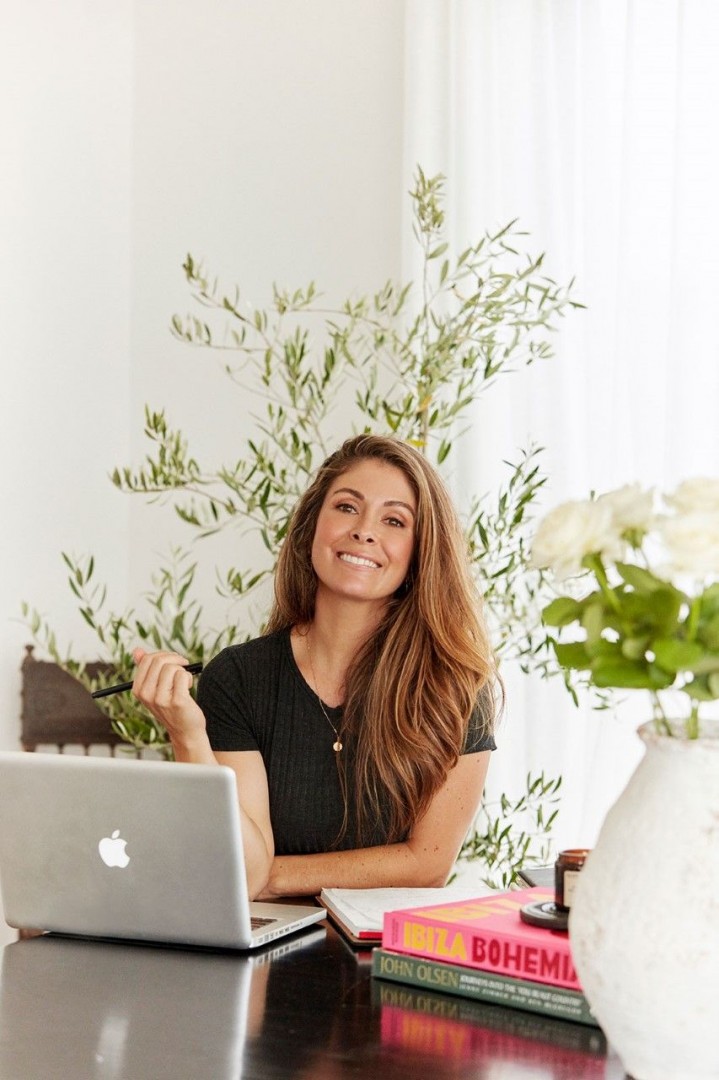 Starting out, what was the appeal for you of Bridal fashion?
The idea for Grace Loves Lace was born during my search for my own wedding dress almost 12 years ago in 2011. I found the industry was disillusioned with the structured, traditional wedding 'uniform' that dominated the market. I needed a gown that had personality, told my story and was designed with passion, movement, and luxury in mind. I felt disappointed with the whole bridal shopping experience; it felt uninspiring and stale, and I believed that brides deserved better. The purpose of Grace Loves Lace was to revolutionise how gowns were designed and sold. I wanted to introduce brides to beautiful, luxurious, comfortable, accessibly priced, and ethically made gowns available through an innovative e-commerce platform.
So, who is the typical Grace Loves Lace bride?
She's whatever and whoever she wants to be - and that's important and fundamental to why I was so determined to start GRACE in the beginning. I wanted to give women an alternative, so they didn't feel obligated to wear a traditional gown. We tend to relate and connect with women that all have common threads of wanting to feel effortlessly beautiful and comfortable. She wants to dance, eat and drink without a second thought. She cares about how her dress was made and she recognises and values authenticity and quality. She's liberated, adventurous, passionate and fun.
You've been hugely popular on social media. How do you achieve and maintain this?
When I started GRACE, Instagram had just launched and social media platforms were really starting to gain traction in a way no one expected, so we really grew with our audience in that respect. We harnessed the power of Pinterest and Instagram to give great wedding style references, and this created a really strong community. It was incredible to be able to have two-way conversations with our brides – like others couldn't before and to be able to inspire them with the content we curated, which is the approach we've continued to take.
Social media is always evolving, and we have always grown with these changes and try to give brides what they need or want, on any platform. We try to always be at the forefront of creating beautiful yet meaningful campaigns that connect with our brides as well as engaging entertaining video content and educational content to help brides on their journey. Whether it's how to place your veil, what undergarments to wear or just a beautiful gown to look at - we have it across all our platforms. 
We also love highlighting our GRACE brides and every Sunday we profile one of our real brides to provide inspiration to others just starting on their wedding planning journey.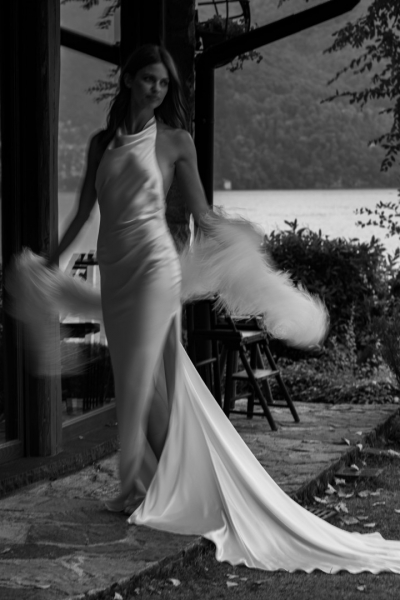 What does luxury mean to you?
Luxury to me extends much further than the quality materials and fabrics we use to produce a gown. It encompasses everything we do at GRACE, from the moment you step through the door for an appointment at our showroom until you receive your gown on delivery day.
For me, luxury is an all-round elevated experience where the bride truly feels as beautiful, confident, and as comfortable as possible throughout her bridal journey. Some say it's the most important day of her life, so being able to provide the most luxurious, seamless experience for her is our biggest priority at GRACE.
What makes a Grace Loves Lace gown iconic?
I think it's our point of difference around comfort and style. We pride ourselves designing gowns without zippers, boning or corsetry so our brides can be comfortable on their wedding day, but still look incredible. Our gowns celebrate the women who wear them, making them feel effortlessly beautiful and comfortable on the most important day of their lives.
When you choose GRACE, you're choosing a gown that you'll look back on in 10 years, and still love just as much as you did when you first put it on!
Tell us about your reference points for the latest collection, Memoirs of Her.
Inspired by creativity, this collection has a really gritty, raw emotion to it - barefoot, free, and passionate. Pair this with imperfection and undone beauty, and you have a collection truly dedicated to the GRACE woman.
The common thread in this collection is the poetic nature of each gown. We wanted a sense of movement and freedom to each, whilst maintaining the romantic characteristics of every gown.
Our shoot location, 'The Writers Nest' in Northern Italy, is secluded and only accessible by boat during certain times of the day on Lake Como. That seclusion makes it the perfect creative space for artists, dreamers and travellers. We really felt the location was so beautifully aligned to the vision behind this collection.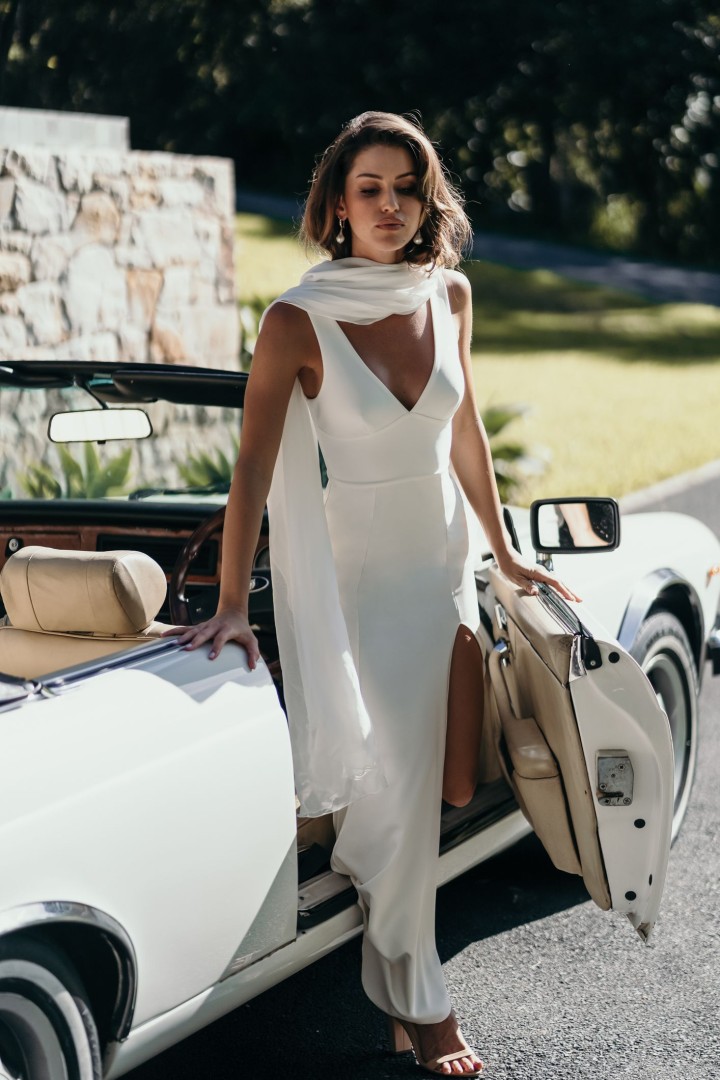 It feels like you really pay attention and reflect what modern brides want, rather than try and dictate what they should wear according to tradition. Where do you get your inspiration from?
The GRACE bride – she's a woman of style, substance, and passion. She is the unique bride who is looking for luxury she can dance in. She is headstrong and usually knows what she is looking for, or at least knows what she doesn't want. She cares about how her wedding dress is being made, she wants to be comfortable on her wedding day and she knows great style and excellent craftsmanship doesn't have to come with a huge price tag.
Your Shoreditch showroom looks supercool and also breaks away from the traditional bridal narrative. Was this a conscious decision? What can brides expect from a bridal appointment? How do you select your stylists, is there an inclusive range of sizes to try on?
Yes, it was certainly conscious! It really came from my own experience. I will never forget walking into bridal boutiques and having staff not really know much at all about the product, I wasn't allowed to take any photos, I was shocked by the lack of quality in the samples, and I had to get clipped into the one sample size they carried whilst standing on a box. It wasn't a very warm or amazing experience.
That is why I haven't wholesaled the brand - I want my stylists and my showrooms to provide the GRACE experience (that we've received awards on) that is unique to us as a brand. I really want women to walk in, know that they are in a genuine, caring and safe environment where the stylists are there for them. We want brides to try on samples and feel comfortable, beautiful, relaxed and confident. I also designed our showrooms to feel like my home - not like a store. So it's really down to earth but super luxe.
During your 1-hour appointment our brides and their guests are greeted with bubbles or tea on arrival, once their wedding details are discussed they try on their top five gowns and we narrow down to a favourite from there, and yes, we also encourage lots of photos.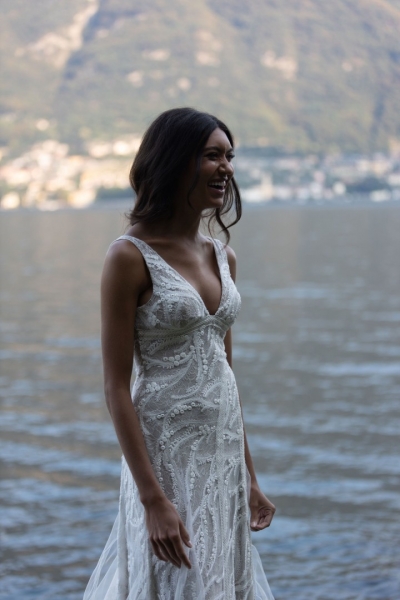 I think you were one of the first e-commerce bridal brands. How did you establish yourself in this arena – what were the stumbling blocks and what would your advice be for a bride looking for a dress online?
It certainly wasn't all smooth sailing at the beginning, which can be expected in almost any business in the early days. Luckily for me, Grace Loves Lace's offering was something truly unique and new to the market at the time – something brides were desperate for. This allowed us to really cement ourselves a major player in the bridal industry early on.
For brides purchasing a gown online, my biggest piece of advice would be to do your research, understand your silhouettes, fabrics and of course, what features of a gown are a non-negotiable for you. Although we now have over 24 showrooms globally, we also have a team of dedicated online stylists around the world who are there to help our brides ultimately, find 'the one'. Our team chat to brides every single day and are able to answer any question or concerns promptly through our live chat feature too.
Finally, who would you love to design for, and how would you dress them?
I've always dreamt of designing for Rosie Huntington-Whitely. Not only is she so gorgeous, but she embodies the woman we design for here at GRACE – a woman who is effortlessly sophisticated, captivating, down to earth, sexy and authentic. When I think of Rosie, I immediately see her in our Goldie gown. Her high neck, low back detail is sexy in the classiest way and would be perfect for a red carpet look.