Known as 'the architect of detail' Lebanese-Italian designer Tony Ward is the man the A-list clamour for when they want to make impact on the red carpet. Having studied couture in Paris while working with some of the world's leading designers, he returned to Beirut to transform his family's couture house Ward Atelier (established in 1952) and also launch his own line Tony Ward Couture.
Recently his looks have dazzled at Cannes and his SS 24 bridal collection, 'Wild Gems' is no less breath-taking. It reads as a celebration of nature's beauty: rich in details including 3D embroidery, wildflowers, and sparkling organza. We are honoured to interview him for our summer issue.
Tony, what led you to design?
Everything led me to where I am meant to be now! I simply love what I do, and work hard to be on the path I am onto now.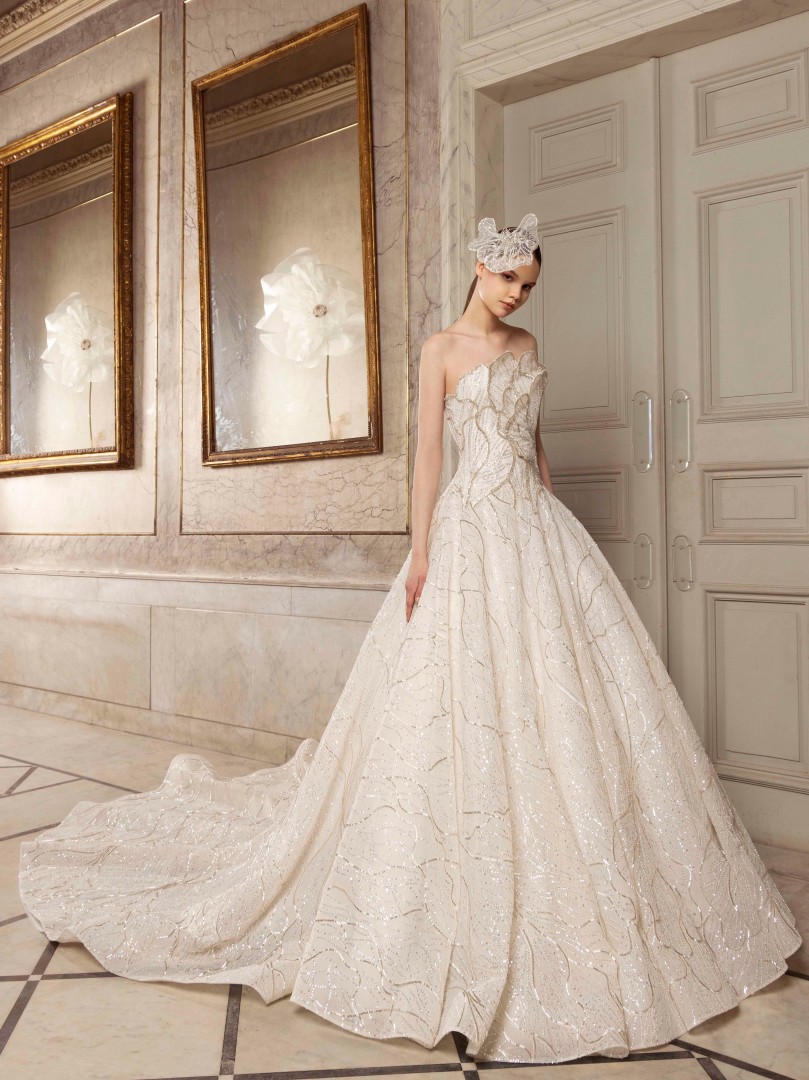 Before reinventing your family's couture label and launching your own line you worked with some truly legendary fashion houses. What did you learn from this when you set up as your own brand?
I worked with many designers and have learned something special from each one of them. From the different cuts to volumes, from couture from ready-to-wear, from flue to tailleure and leather techniques… Gianfranco Ferre, Claude Montana, Karl Lagerfeld, Chloe - it was an experience by itself, and all this helped me build my DNA and start my own brand.
I believe you are inspired by architecture – what is your preferred period?
I like all kind of architecture and its different eras; I lean more towards the modern art. I always integrate techniques of architecture into my pieces.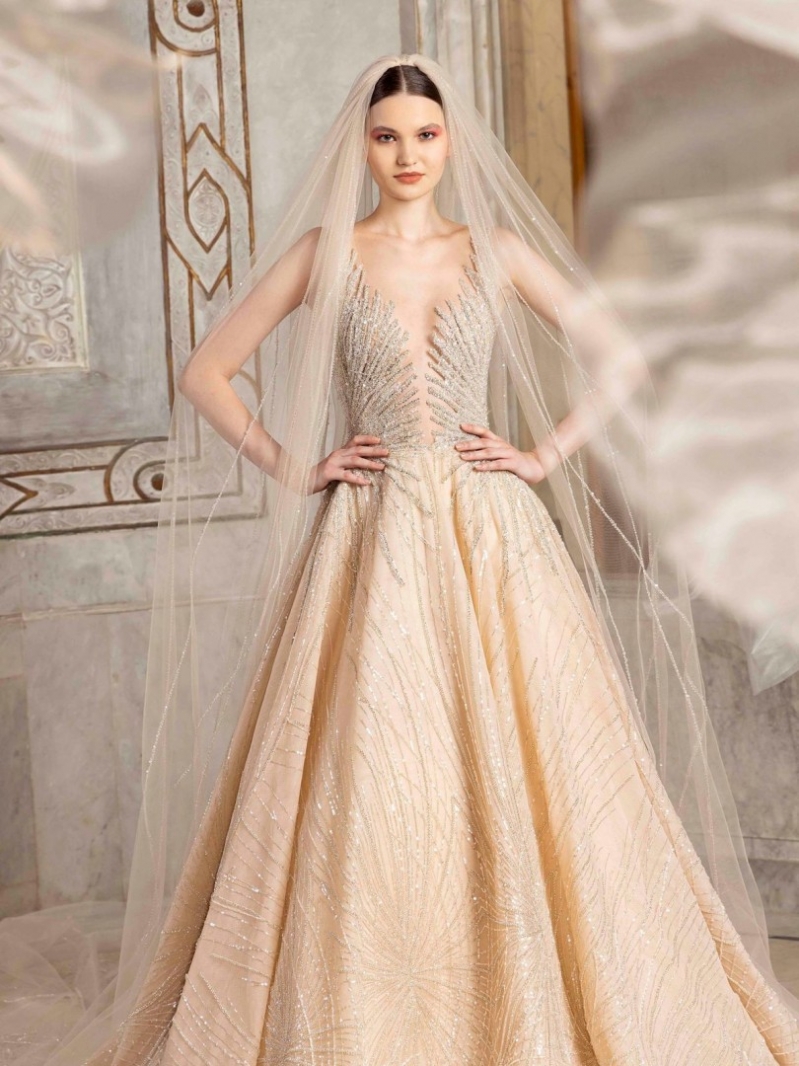 Tell us about your reference points for your latest collection?
One reference point: skin and under the skin, and all over the place.
You are synonymous with red carpet glamour – how does that translate into your bridal collections?
A bridal dress is very similar to the 'red-carpet' dress; it's when the spotlight of the red-carpet hits, when the buzz of the gown is on fire, then we know that we could transform the day of the bride to be as glamourous as it can be.
Your main fashion and bridal collections have been worn by both leading cultural figures and A list celebs - who would you love to dress now?
If I had the choice, I would have loved to dress Whitney Houston again. She is a mythical person, a true icon and it was a dream experience when I worked with her. Otherwise there are many other people I would love to dress…Sky is the limit.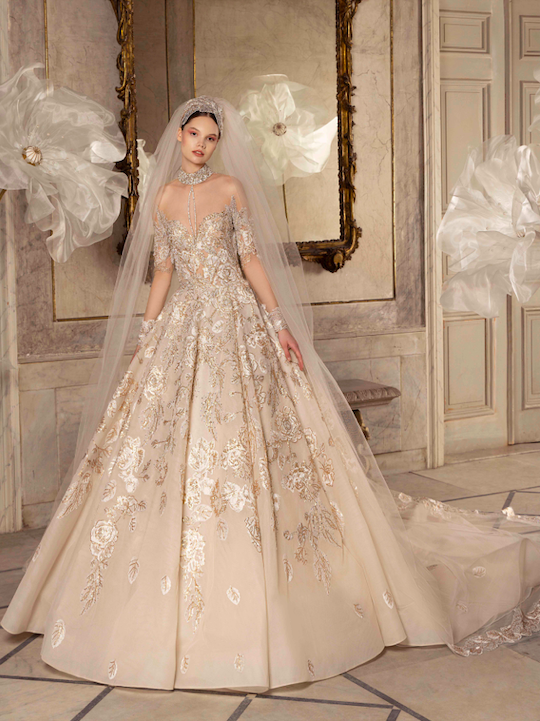 What does luxury mean to you?
Luxury is a way of life and it is every day's need and everything that you don't need; it's something that goes under your skin, that you can't be separated from.
How does your heritage influence your designs?
Heritage has a lot of importance on my design, it's a technical thing I would say; it's the respect of fashion and the respect of Couture and, personally, it's everything my father taught me. It should be renewed with time but it'll remain respected every day.
You would be many people's dream designer for their wedding dress - which other designers do you admire?
We actually do around 600 to 700 weddings a year, so I do think I make a few of these brides' dreams come true from all over the world. I love each one of the other designers' techniques and I wouldn't do my wedding dress there as I will never wear a wedding dress, but I think everyone has a strength somewhere.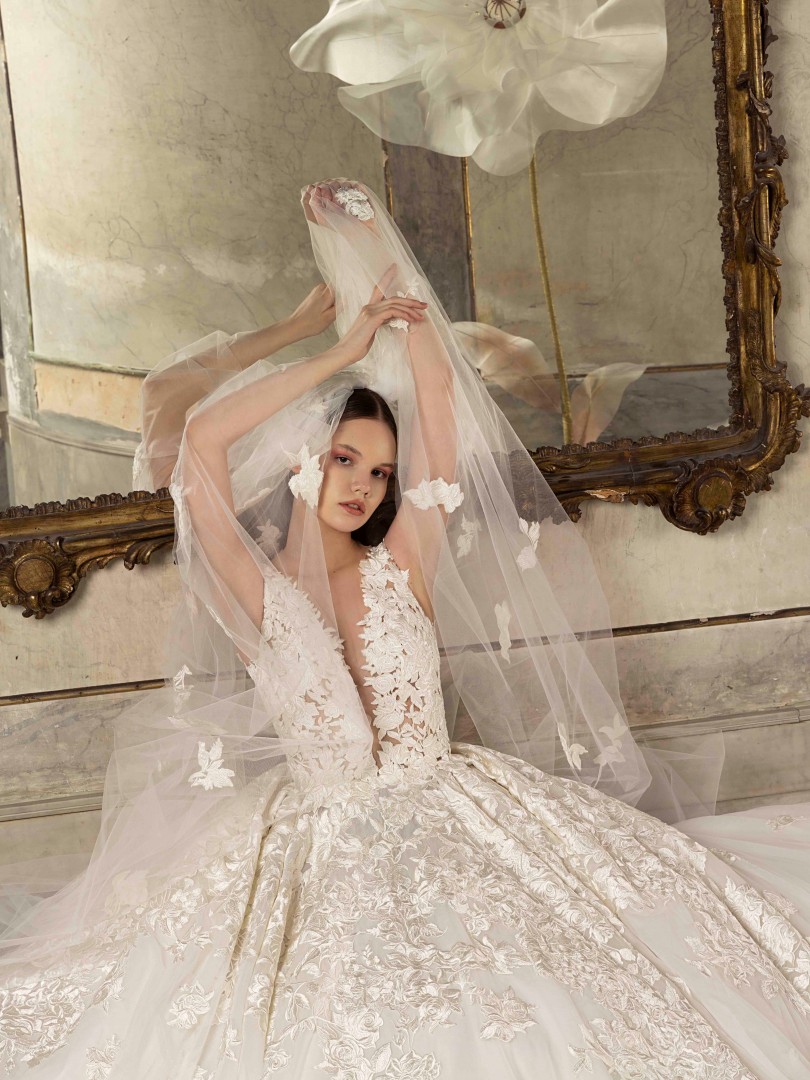 Finally, will you share with us some of your other personal recommendations? What are you currently reading? Which music do you listen to? What's your favourite film?
I'm currently reading the story of Leonardo di Vinci… I love music in general but I'm listening more oriental/Arabic music as I love "tarab". I also love movies of all kinds – not fiction though – I like historical ones, thrillers. I like going from Vikings to Game of Thrones to Arabic/regional movies… these are my main source of inspirations.