Derwent House is an exciting one-stop interiors store in Witney inspired by the design talent and the tradition of craftsmanship in Britian today. Owners Ali Griffiths, Richelle Spooner-Davidson and Juliette Barrell have sourced an exclusive collection of furniture, beds, fabrics and homewares which celebrate the creativity and skill of individual makers and the small businesses they represent.
A slower pace of life and a refocus on the home in recent years has found more people looking for an alternative to the mass-produced with renewed interest in finding high quality, sustainable and unique proucts. Derwent House allows customers to connect with the maker, think more mindfully about what they are buying and then buy well, and buy for life.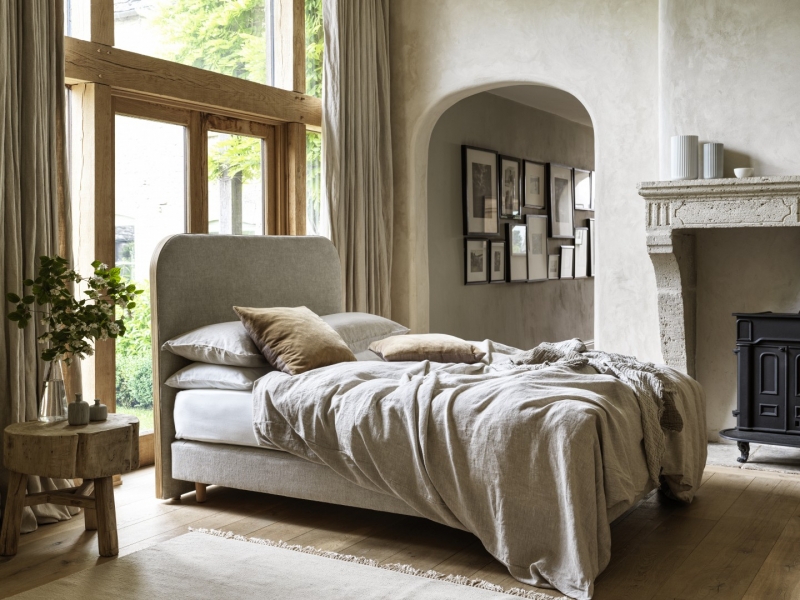 A principle partner at Derwent House is Delcor, a small business specialising in made-to-order upholstered sofas and armchairs. Frames are constructed from hardwood, cut, assembled and fully sprung in their own Northumberland workshops. Nothing is off the peg and there are no short cuts meaning your furniture can be tailored to your own specification and finished in your choice of fabric, cushion fillings and leg options.
In fact, Derwent House is host to some of the most talented furniture designer-makers working in Britain today. From the well-established names to newer Oxfordshire-based makers. Come and see for yourself the beautiful tables on display at Derwent House: dining, desk, coffee, lamp and console. There is a large collection by Robert Barnby whose work is influenced by the clean lines and subtle details of Scandinavian and Japanese design yet grounded in the skills of classic British woodworking.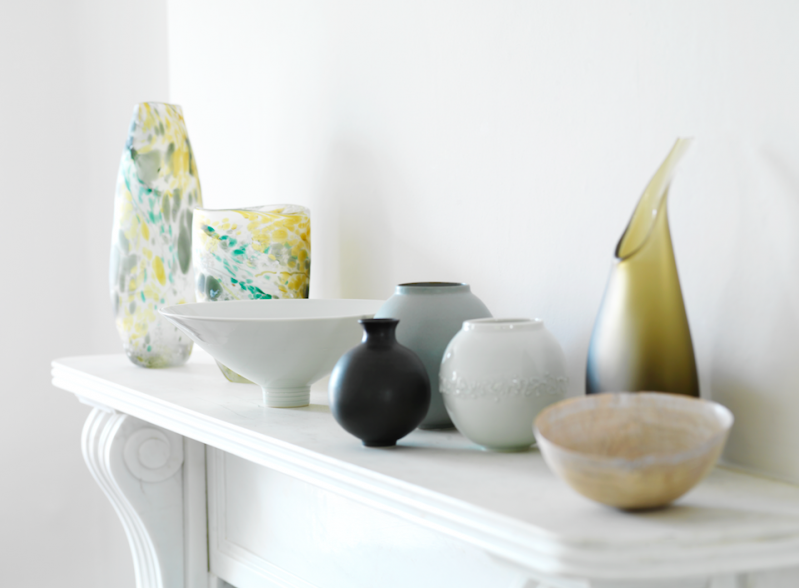 As well an extensive Fabric Studio holding collections from major British textile brands such as Sanderson, Linwood, Romo and Osborne & Little, Derwent House is home to a growing collective of individual textile designers and weavers. Albert Harvey specialises in the ancient art of block printing using his own hand carved lino blocks to create his nature inspired prints. Abigail Bury's beautiful rendering of botanical designs reflect her love of informal English gardens. Her bold and colourful designs are printed onto cotton and linen cloths.
Gaby Devitt is a skilled hand-weaver, who will provide colour windings and weave samples for customers to approve before starting to hand make her distinctive geometric designs for cushions and lampshades. Hana Brough uses a narrow loom to create a sophisticated range of geometric weaves for cushions, pouches and pencil cases. Wool throws by Rhian Wyman and Laura's Loom are soft and luxurious, perfect to nestle into on cold nights
With their pleasing, quiet aesthetic, ceramicists Leigh Pottery and Robyn Hardyman marry functionality with simplicity of form. Their elegant bottles, bowls and vases are handmade and designed to be used as part of life's daily routine.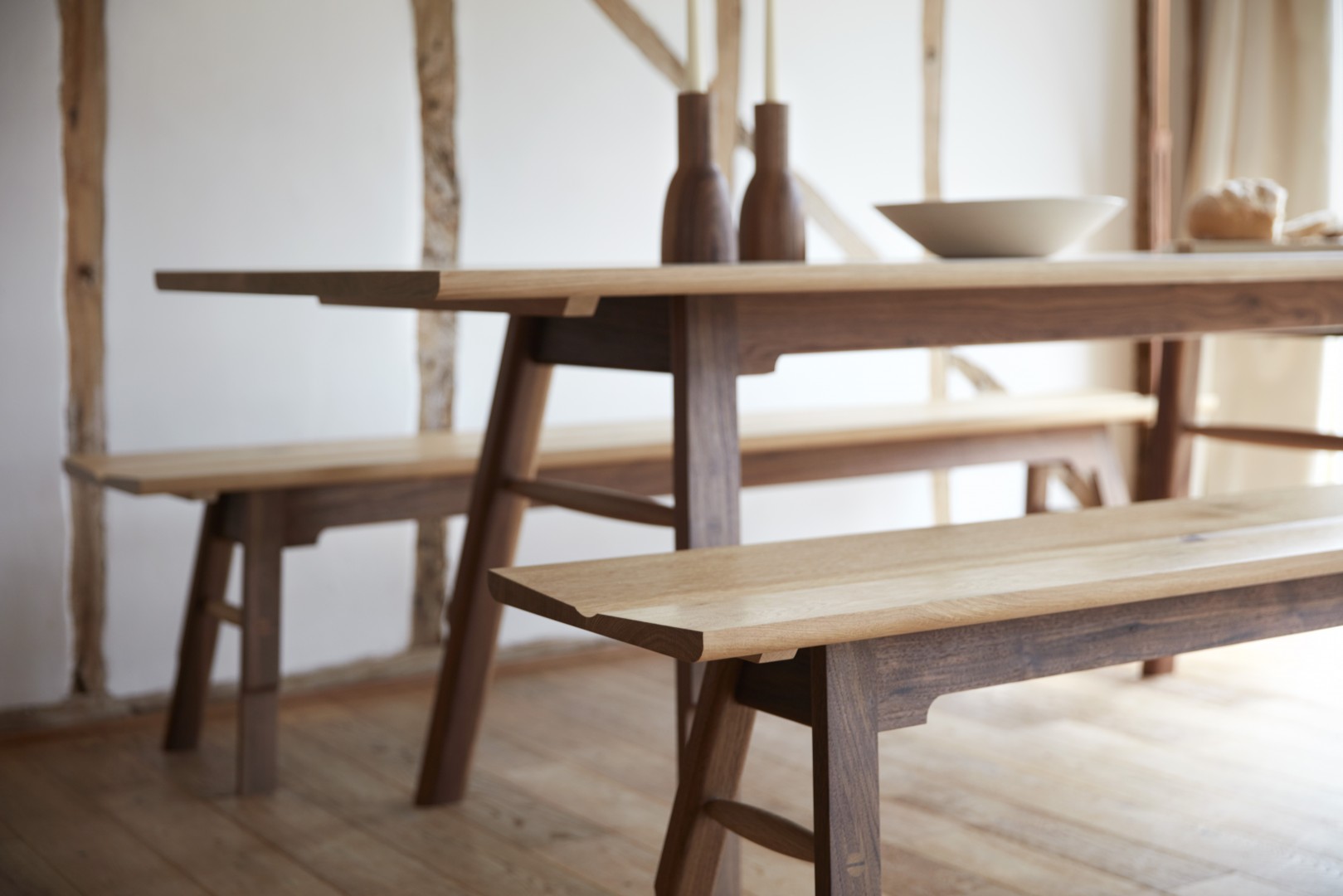 The newest arrival to Derwent House is industry shaker Naturamat who handcraft a range of luxurious mattresses and beds in their Devon workshops, using carefully sourced organic and natural materials. Sustainability is at the core of everything they do: upcycling and recycling mattress services to reduce waste, regenerative sourcing and recycling of materials and cutting carbon emissions in their solar powered workshops. Natural fibre mattresses are filled with layers of wool, organic cotton, natural hypoallergenic latex and dense layers of coir fibre, whilst pocket sprung mattresses add a core of pocketed springs giving them a softer, bouncier feel. A comprehensive range of bed frames and headboards, with designs which marry contemporary with classic design influences, complement the mattress collection. Each bed combines sustainably-sourced timber and the same premium organic fibres used in their mattresses. The full range of Naturalmat mattresses and beds can be tried out in discreet sleep pods at Derwent House.
Derwent House, 3 Bridge St, Witney, Oxfordshire, OX28 1BY.